With its combined breathability and comfort, the Hey Dude Wally Free saves your hot summer days by keeping you cool and cozy. A great addition to men's collection of go-to sneakers for outdoor activities given at a very affordable price point, this sneaker definitely entices you to get more pairs!
Pros
Extremely comfortable
Lightweight
Quick drying
Stylish
Good support
Super breathable
Easy to slip on and off
Budget-friendly
Easy to clean
Cons
Not for narrow feet
Firm insoles
No half sizes
Who should buy the Hey Dude Wally
Free
Get this moc if you:
Are looking for a slip-on sneaker that can be paired with almost all outfits and can be worn both during hot and wet seasons
Prefer a boat-inspired kick that has excellent quality and is lightweight
Are into affordable sneakers that are comfortable and offer good support that lasts the whole day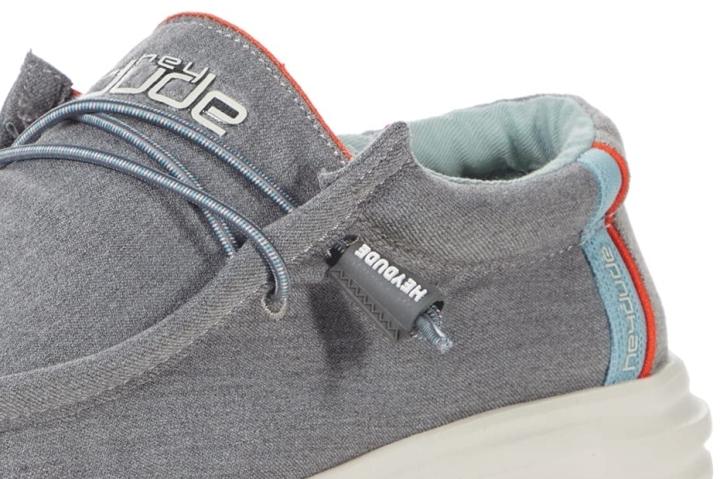 Who should not buy it
Hey Dude Wally Free is not for you if you prefer a sneaker that hugs your feet like a sock or if you have slender feet. Instead, consider trying out the Native Jefferson.
Moreover, some complained that this shoe has less cushion than other Hey Dude Wally sneakers. If you are looking for a good alternative that offers a lot of cushioning, try the Hey Dude Wally Stretch or Hey Dude Wally Sox.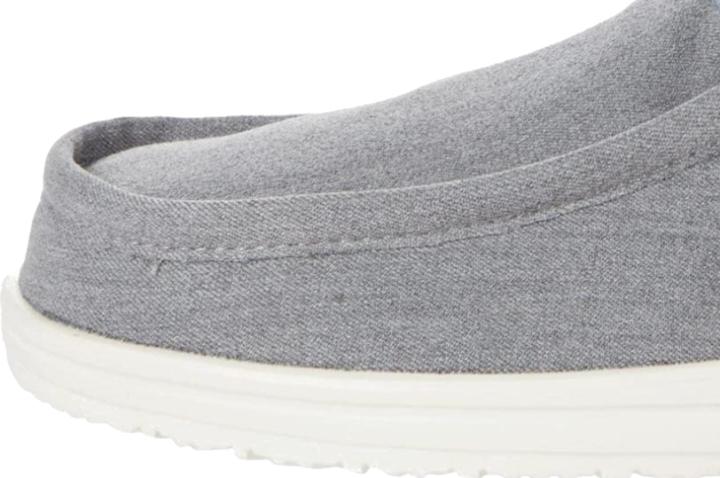 Straight-out-of-the-box comfort of Wally Free
Sneakerheads are impressed with the instant comfort; there's no breaking in. One of them testified that it is "perfect with or without socks". One hiker who used them for the first time when hiking on trails shared that his back "did NOT hurt after the hike." Another one who wore this shoe casually also added that it is "perfect for standing or walking for long periods of time."
Never goes out of style
Wally Free delighted many sneaker fans with its great looks. According to one of them, it is "so versatile and still looks dressy" and looks great with everything "from your swimsuit to slacks" for a dinner outing with your friends or your family.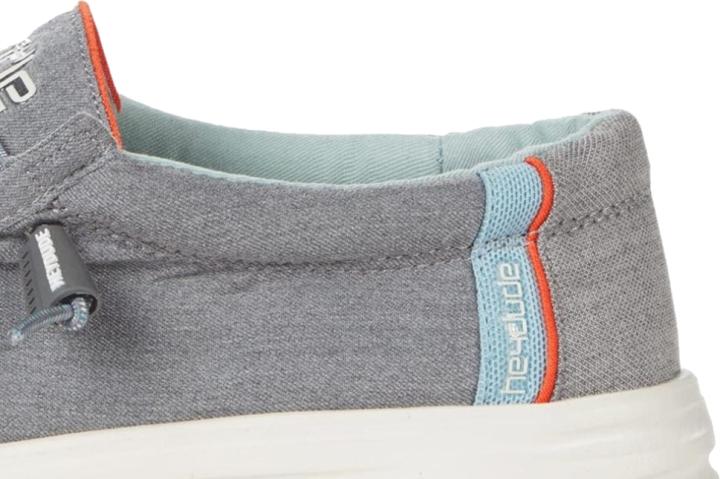 Beware narrow-footers!
Wide-footers are happy to share that this sneaker accommodates their feet perfectly. However, some narrow-footers claimed that these are just too big for their feet, leading them to size down. Like other Hey Dude sneakers, this iteration also doesn't offer half sizes which disappointed several wearers.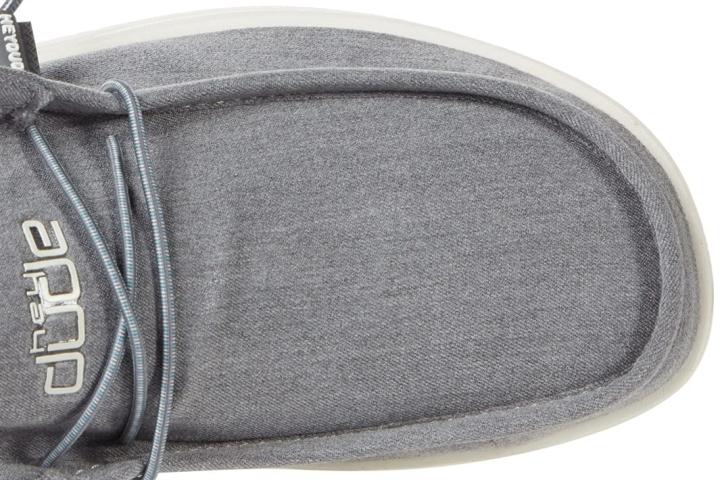 Hey Dude Wally Free: lack softness for some
Most people who own this pair testified that it offers superb comfort. However, a few left some comments about its insole which said that it is comfortable but not as comfortable as other Hey Dude sneakers. One guy who wore them at an event that required walking around all day said "I may need a softer insole" while another one who is a long-time fan of Hey Dude, complained and said in a review that the sole cushion is not "as cloud-like as some of the other Dudes" he had tried on.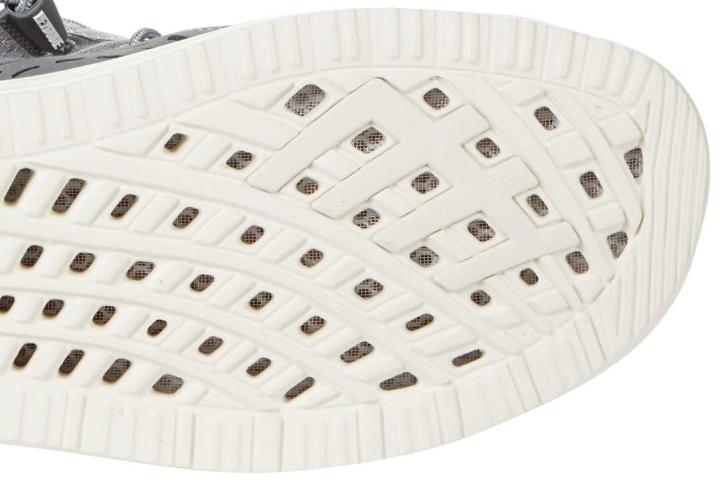 Help relieve foot aches
Even if some find the Wally Free less comfy than other Hey Dude models, people with foot issues are still amazed at how this shoe helped them conquer foot aches. One with plantar fasciitis stated that it has a "well constructed good support" that helped him survive the day and the sneaker works even without his orthotics.
Hey Dude Wally Free's quality and price
"Very high-quality shoe at a reasonable price point," reported one proud wearer of this kick. Its quality is unbelievable given its super affordable retail price.
Keeps your feet cool
One of the reasons why people loved the Hey Dude Wally Free is because of its breathability which makes it a perfect go-to pair in the summer. They praised this sneaker for its well-ventilated materials and holes in its soles for ventilation. Here are some of their comments:
"Far cooler for hot summer wear, than my other (non-ventilated) Wally Woven pair"
"The smart venting will keep your feet cool and dry"
"The ventilation makes for all-day comfort in the warmer weather"
Perfect for the beach
Those who love the beach, pool, lakes, going all day fishing, and similar enjoyed wearing this sneaker because of its fabric that dries fairly quickly. One of them described this pair as "easily washable add quick drying". Another one who wore it on a rainy day did not bother to worry and stated: "Put them in the dryer for 10 minutes and boom, ready to go."
Hey Dude Wally Free is crazy light
With its 6oz weight and 12.4oz as the average weight for low-top sneakers, this kick is definitely super lightweight. One agreed to this by saying "without a doubt the comfiest and lightest shoes I have ever owned."