Who should buy the HEAD Revolt Pro 3.0
Building on the victories of the previous Revolt Pro iterations, the HEAD Revolt Pro 3 remains a high-performing all-court trainer. It is a solid option if you:
Need a shoe that is packed with technologies and offers supportive, cooling, and comforting benefits that address the demands of aggressive movers.
Need a shoe that features the lockdown straps, granting a supportive feel.
Prefer a shoe that is cushioned with the responsive Tri NRG system that buffers the foot during powerful shots which include long rallies.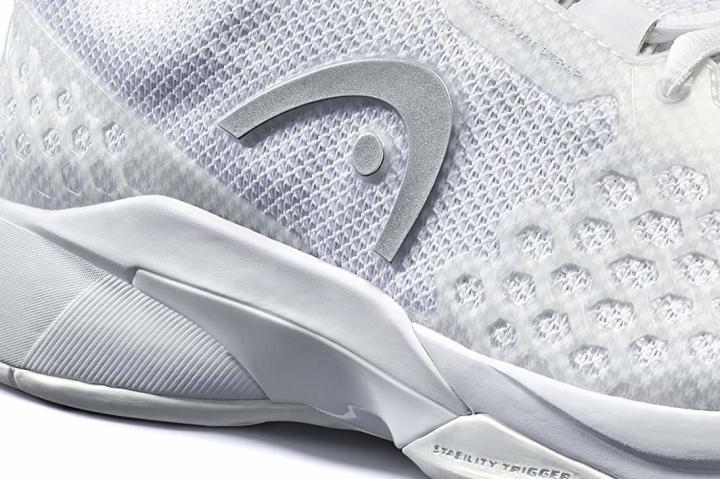 The groundbreaking HyBrasion of HEAD Revolt Pro 3.0
The areas of the outsole that quickly get subjected to wear are reinforced by utilizing the groundbreaking HyBrasion + rubber compound. This prevents the bottom side of the shoe from giving away soon as it gets in constant contact with different abrasive court setups.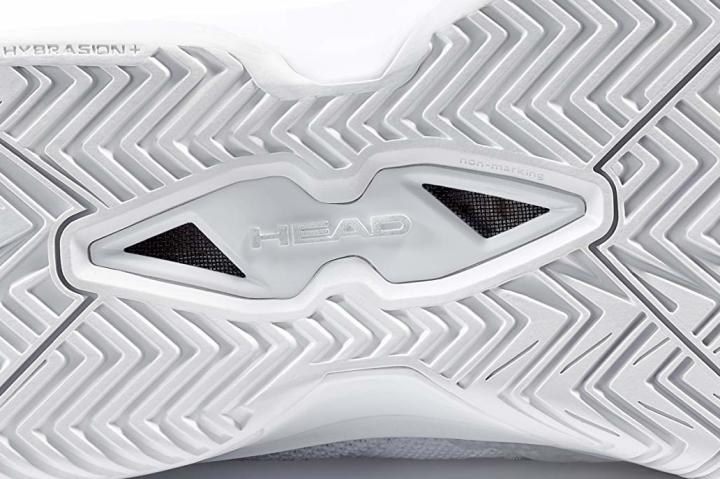 The zigzag-forming herringbone tread pattern is excellent for a grippy experience. The open tread zones allow the user to perform clever footwork while minimizing slippage. The third-generation Revolt Pro's availability with a 6-month outsole durability warranty indicates that it outlasts more than half a year of pounding on the court.
Comfortable cushioning
Cushioning is one of the key specs of the Revolt 3.0. This section is integrated with the proprietary TRI-NRG (Trinergy) technology that neutralizes impact and imparts comfort during foot strikes. Such property supports the foot as it lands on soft and hard courts.
The added heel height weakens the shock that gets concentrated on the rear side during hard landings.
Anti-torsion midfoot shank
The Energy Frame, which is a 3D anti-torsion midfoot shank, locks the foot in place during multidirectional movements. Such TPU shank offers rigidity, ensuring a well-balanced court performance.
Breathable upper
Polyurethane-molded frame, durable mesh, and adaptive collar padding are the significant components that make up the upper. Revolt Pro 3's synthetic body offers added support for the well-ventilated mesh underlay. These materials deliver comfort and breathability.
Drift Defense technology
Aside from comfort, durability is another aspect that was highlighted. This shoe is assembled with the Drift Defense technology which manifests resiliency. Such innovation toughens up the protective layering around the toe and medial sides using synthetic materials.
Compare popularity
Interactive
No popularity data available for this shoe at the moment.