5 Best Waterproof Sneakers For Women, 30+ Shoes Tested in 2023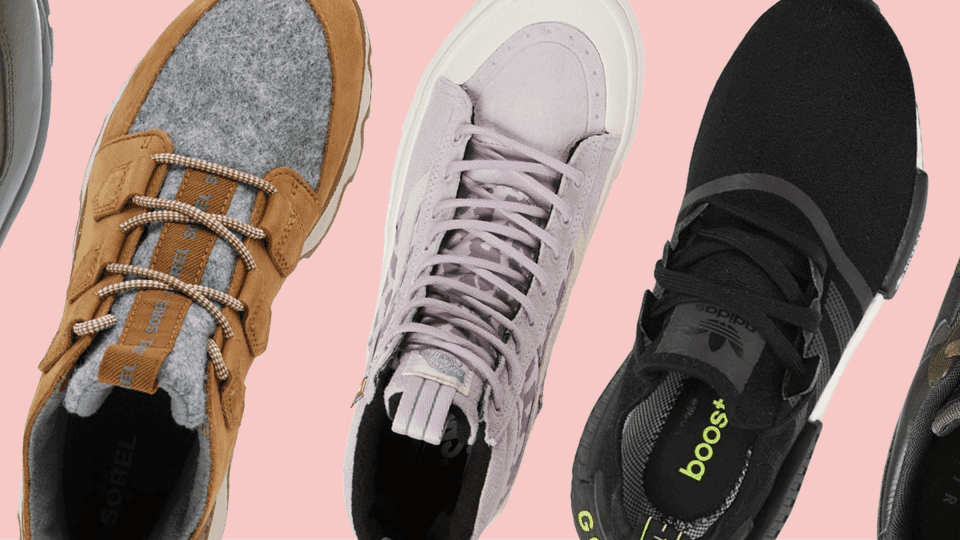 Perfect for rainy weather and puddles, these top-rated women's waterproof sneakers will keep you comfortable, stylish, and dry all day. You can brave the rain or tread on puddles without worries. From fashionable waterproof kicks to leather models and Gore-Tex equipped footwear, we've rounded up the best pieces in this category.
With heaps of really great options currently available, we make sure to vet each shoe with care. From established names like Nike, Adidas, Vans, and Reebok to tested-and-proven brands like Sorel and the well-received Native Jefferson Bling, there is an ideal fit for your specific style.
To help you save the time and hassle, we've reviewed and ranked 20+ of the best women's waterproof sneakers out there. Take a closer look at our favorite picks below in various categories.
How we test sneakers
To determine the ratings of all the pairs, our dedicated team of sneakerheads tested out the waterproof kicks by submerging them in a bucket of water, and by jumping into puddles on a rainy day. After scrutinizing every essential aspect of the footwear, we finalize our assessments for in-depth reviews.
Here are the steps taken for our selection process:
Put all the sneakers to a meticulous go-over inside our shoe testing lab. We don't accept sponsorship to produce our reviews and top rankings to ensure 100% objectivity.
Collect crucial data about the shoe's material, waterproof technology, cushioning system, support, traction, and a lot more. We also consider the price tag, break-in period, and other key features.
Wear the lifestyle sneaks for women in semi-formal events, all-day wear, and casual meetups with friends.
Scour the web for more customer reviews and best-selling lists to gather more data for the reviews.
Last but not least, we rank all the women's waterproof sneakers in the catalog. To find the best-rated sneaks, go to the CoreScore featured on this page.