3 Best Timberland Sneakers For Women in 2023
Get a pair of trail-ready shoes that doubles as lifestyle sneakers you can wear in more formal settings. Yes, you can experience the joy of both worlds with any of these best-rated women's Timberland sneakers. These kicks are for you if you like rugged-looking yet fashionable designs.
From fashion-savvy gals to stylish musicians to casual sneakerheads who love to commune with nature, Timberland offers a solid line-up of hiking-inspired sneakers that deliver on comfort, versatility, and durability. For those who advocate for the environment, the brand offers eco-friendly models that are made of recycled materials.
We rounded up 10+ pairs of the best women's Timberland sneakers in our database. To make our recommendations, we tested all of them and picked the top performers. Take a look at our #1 picks in various categories.
How we test sneakers
Each sneaker in the catalog goes through the same rigorous vetting process. Inside the RunRepeat shoe testing lab, every parameter of the footwear is carefully checked and rechecked by specialists. Field testers then take over by wearing the shoes in a variety of performance tests.
For our assessments, we do the following:
Put in the hours and resources to perform the lab and field tests of all the women's sneakers from Timberland. This ensures complete objectivity of the reviews.
After days of wearing the shoes, we assess the styles, materials, fit, comfort, arch support, grippiness, versatility, and other key features of the sneakers.
Slip into the Timberland sneaks for regular days at work, all-day streetwear, or wearing one in more formal environments.
Collect more useful data from multiple sources such as expert feedback and hundreds of customer reviews.
To conclude this guide, all the pairs of women's Timberland sneakers on this list are given their final ratings. Go to the CoreScore to quickly view the individual rating of the shoes.
Best women's Timberland sneakers overall
Timberland Dausette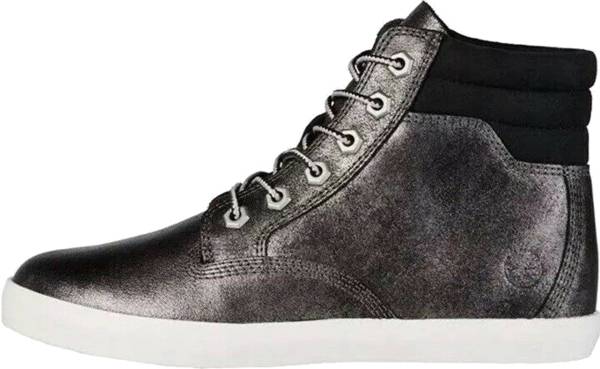 Pros
Lightweight
Great foot protection
Sleek design
Versatile
Budget-friendly
Cons
Narrow forefoot
Frail material
Verdict
With its lightweight comfort, the Timberland Dausette assures you a smooth ride that goes on for the whole day. Its sleek leather construction has a casual edge that completes the getup, whether for work or play. This shoe is considered to be a stylish sneaker boot that lasts. Overall, its versatility makes the shoe a go-to footwear that probably offers more than expected for its budget-friendly price.
Timberland Dausette full review
Best Timberland low top sneakers for women
Timberland Solar Wave
Pros
Comfortable footbed
Well-cushioned
Breathable
Cushy tongue
Secured
Lightweight
Stable
Water-repellent
All-rounder
Cons
Tight-fitting forefoot
Lacks style
Verdict
Won't you love strapping up an athletic-style sneaker from Timberland you can take almost anywhere? Solar Wave Low might just give you that satisfaction. It does its job in keeping the feet engulfed in a durable mesh membrane firmly. The chuck of foam isn't only eco-conscious but delivers comfortable strides after you've crossed a short break-in period.
Timberland Solar Wave full review
Best value
Timberland Skyla Bay Chukka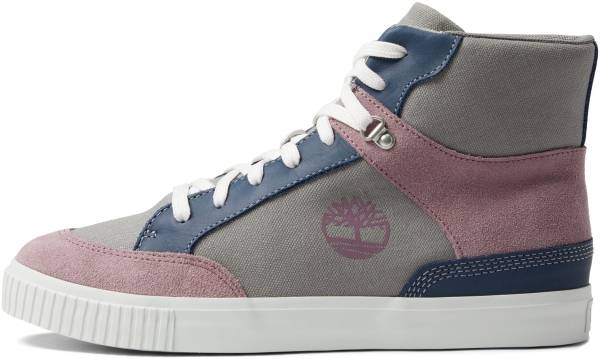 Pros
Empowering style
Remarkably supple
Smooth-sailing break-in
Eye-catching hues
Lightweight
Supportive ankle cuff
Superb durability
Cons
Difficult to put on
Could be more flexible
Verdict
What better way to feel posh on a busy weekday than to wear the Skyla Bay Chukka from Timberland? Dubbed by a reviewer as a "wise choice," this trail-ready sneaker will give you the oomph and style you need from the main street to unpaved sidewalks. Having this boot on is like cheating, as it naturally levels ups your look without even trying.
Timberland Skyla Bay Chukka full review