7 Best Nike Soccer Cleats For Women, 60+ Shoes Tested in 2023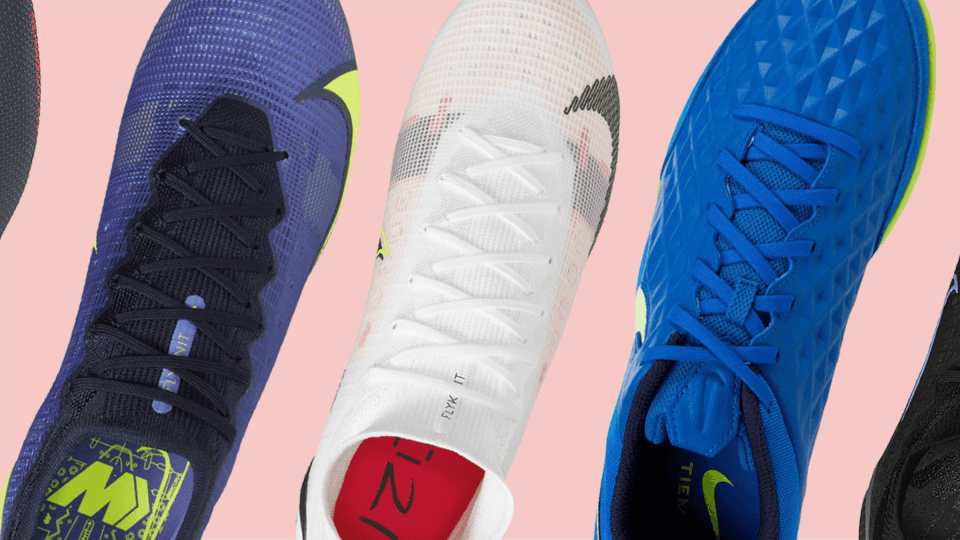 Nike doesn't need that much introduction when we talk about sportswear. The Swoosh just dominates running, basketball, training, football, and even soccer. They have soccer cleat collections like the Nike Mercurials, Phantoms, and Tiempos, and each has its own strengths and focus.
While many of Nike's soccer cleats are marketed mainly for they guys, they are also available in women's variants. The ones for the ladies only differ in size and shape, but not really in terms of the techs. This just goes to show that the demands of both sexes do not differ that much from each other.
In this article, we take a look at the real standouts as far as women's Nike soccer cleats are concerned.
How we test soccer cleats
Just because women's soccer cleats only differ in size and shape from the male variants doesn't really mean that they can now be treated similarly. The top picks for men are not necessarily the top picks for the gals. We take these differences into account when making reviews for the Nike soccer cleats.
Additionally, we make sure that the soccer cleats that we review are bought using our own funds. While we are thankful for sponsorships, we believe that such arrangements simply do not work if our goal is to make objective assessments of shoe performance. We value not only our competence but also our independence.