5 Best Jordan Basketball Shoes For Women, 40+ Shoes Tested in 2022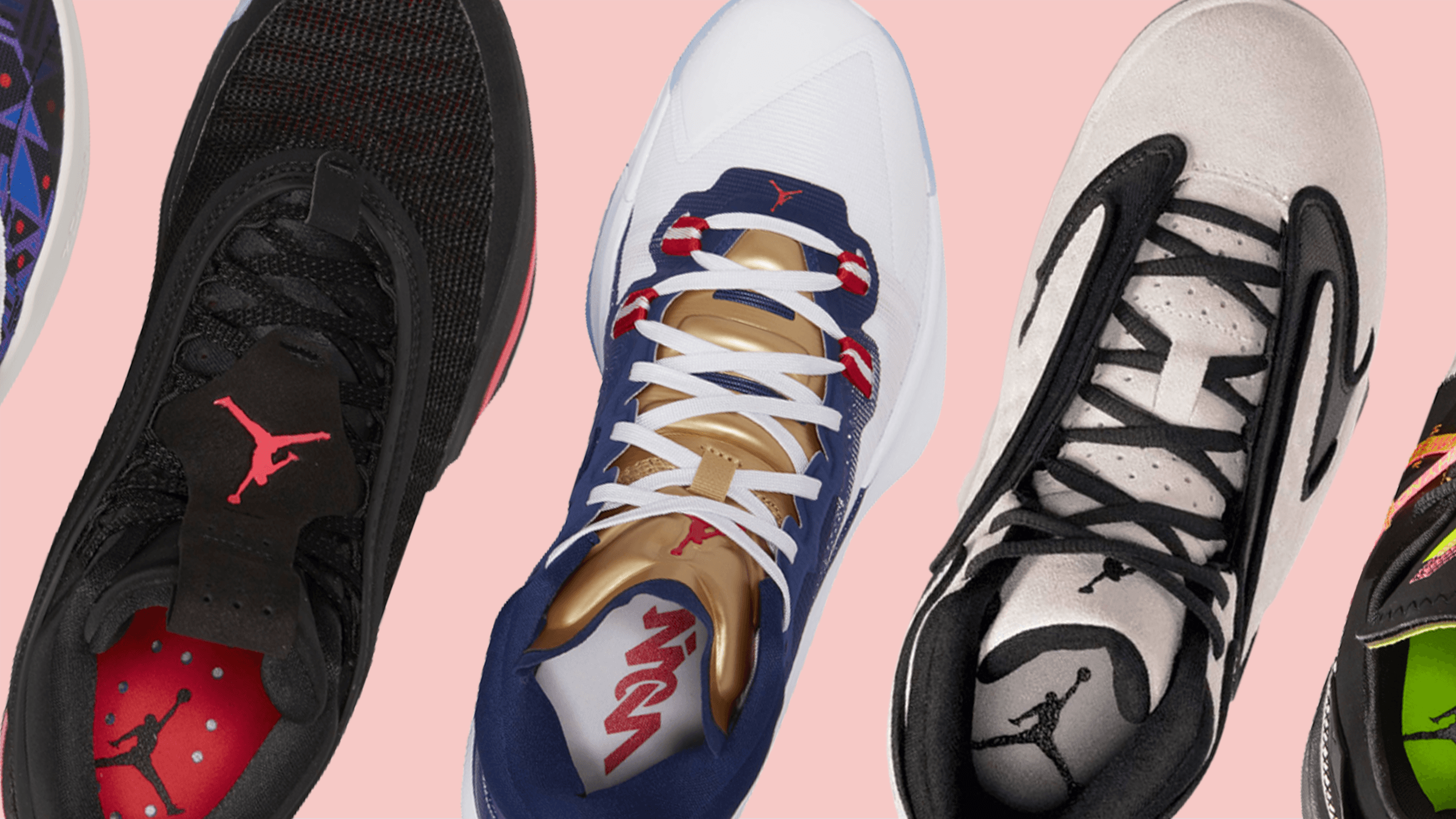 The legacy and influence of Michael Jordan transcend the sexes. His amazing body of work in the basketball world has inspired both men and women athletes. The ever-growing Air Jordan signature collections remain a huge favorite to a lot of women, too.
From the Jordan OG versions to modern designs, and even new releases of contemporary NBA Stars like Zion Williamson, Chris Paul, and Russell Westbrook, there are many great options to choose from. Depending on your specific needs and playing style, there's a Jordan model that perfectly suits you.
To help you save time in your search, we've reviewed 40+ of the best women's Jordan basketball shoes. Each model is tested and ranked based on its overall performance, comfort, and fit.
How we test basketball shoes
Identifying the very best of Jordan shoes in women's sizing requires serious testing. They all perform well on a variety of wear tests. For a more hardcore approach, we bring all the Jordan models on this list to the RunRepeat shoe testing lab for meticulous analysis.
To give you 100% honest reviews, we do the following protocols:
We personally buy all the women's Jordan basketball kicks with our own money. This ensures we don't have any brand loyalty or bias.
Inside our shoe lab, we cut each pair of shoes into pieces. We carefully examine the essential parts of each model such as its ankle support, midsole softness, upper durability, stability, grip, and many more.
We perform wear tests on both indoor and outdoor courts, playing several games of hoops.
We also take into consideration the reviews and feedback of other shoe experts and regular women players who wear Jordan shoes.
For the verdict, we compute all the data above using the CoreScore system. An overall rating from 0-100 will then appear on each Jordan shoe. Finally, we highlight the top-rated shoes in the database for easier reference.