7 Best White Nike Soccer Cleats in 2022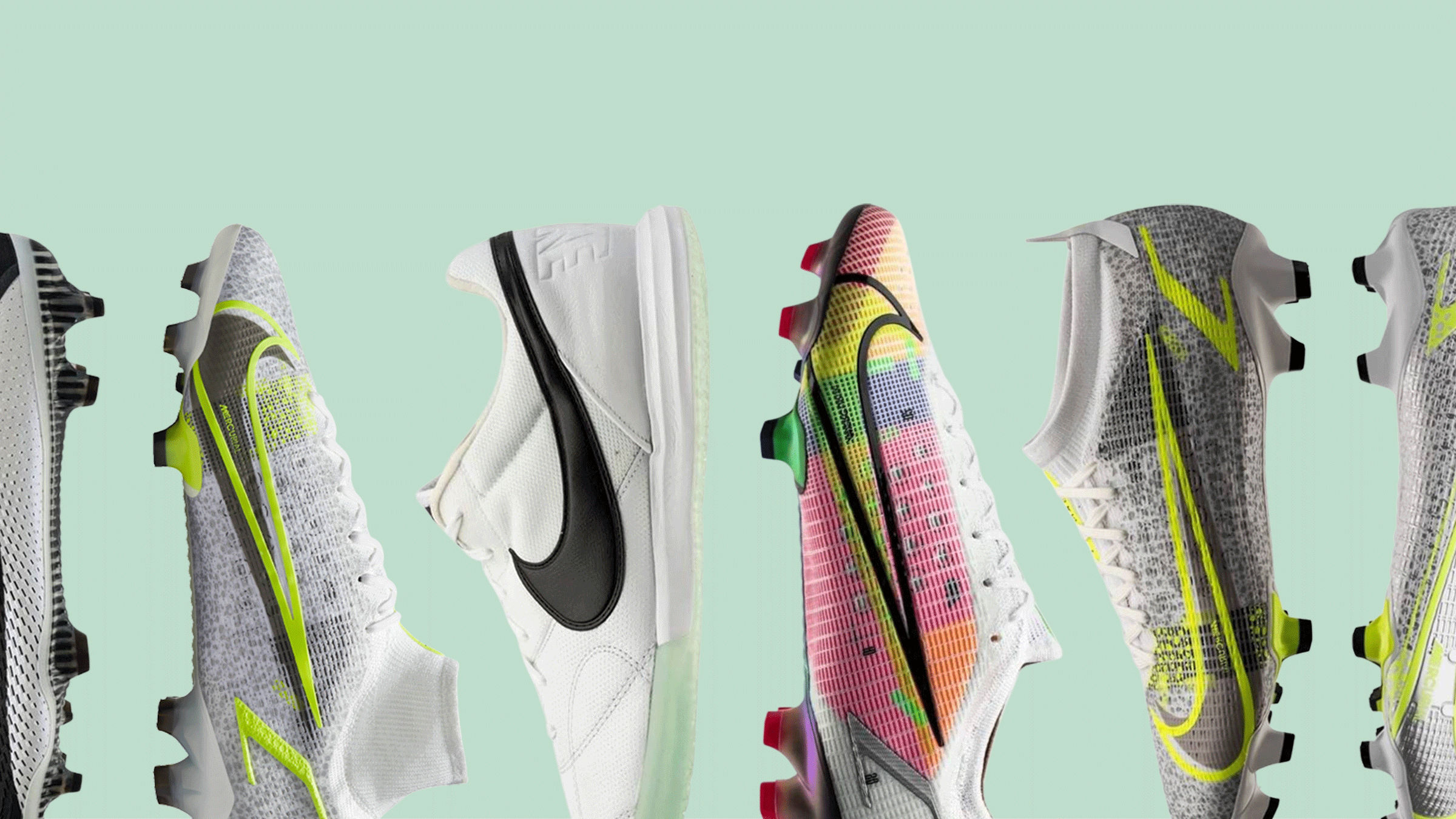 White design variations of Nike soccer cleats never go out of style for a good reason. Not only neat and classy to look at, but the color also offers versatility for any player who wants shoes that go with any color or team uniform. This is a reason why brands like Nike always make sure to release white variants for their patrons.
From Nike Phantoms and Premiers to Tiempos and Mercurials, fans of the white-colored Nike soccer shoes are in for a treat. Designed with a mesmerizing mix of other colors from green, blue, and red, the fine-looking white variations reflect the beautiful game that attracts billions of fans around the world.
To help you select the perfect pair with convenience, we've rounded up 20+ of the best white Nike soccer cleats available right now. Head on below to see our top picks with their corresponding reviews.
How we test soccer cleats
We value our integrity and objectivity at RunRepeat. To make our recommendations, we adhere to our "No play, no review policy". That means we don't publish any shoe profile and best selections without meticulous wear tests and on-pitch performance tests playing actual games.
Here's how we approach our selection process:
We purchase the Nike shoes for testing with our own money. This is to avoid bias and give us the freedom to express our views with utmost honesty.
We test all soccer cleats on the pitch while playing high-pressure games. This is the best way to get a sense of a particular model's performance, fit, and comfort.
To be more comprehensive, we compare notes with other testers and discuss the essential aspects of the shoes.
We further enrich our data by checking out the feedback from other experts, as well as regular players who have tried the cleats.
Finally, we calculate all variables using our CoreScore system. Based on the raw data, a final rating is given to each Nike model on this list. We then feature the highest-rated ones in different categories.