3 Best PUMA Sneakers in 2023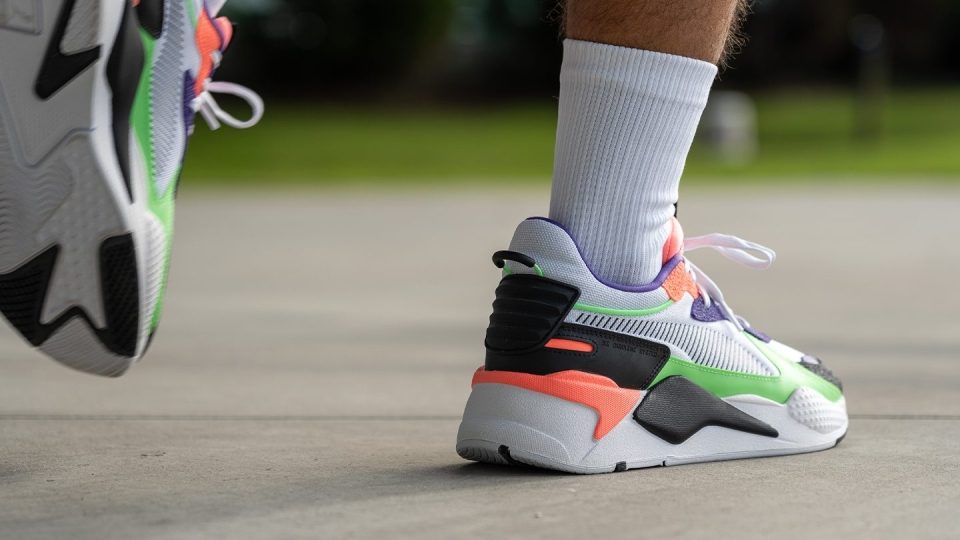 We earn affiliate commissions at no extra cost to you when you buy through us. Why trust us
From the classic models to the latest collaborations, this is your ultimate guide page to finding the best pair of PUMA sneakers.
We have tried and tested pairs of PUMA sneakers so you would not have to. We have reviewed everything from price to quality, and comfort to style. To help you skip the part where you need to open multiple tabs, we carefully curated a list of our top picks for the various categories based on our very own testing procedure for your easy reference.
Best Puma sneakers overall








































What makes it the best?
We evaluated our experiences using different PUMA sneakers and the top kick that left us utterly stunned was the PUMA RS-X. To think that it is 6.3% easier on the wallet than the price of most of the sneakers we tested but it bestowed upon unparalleled comfort. Its timeless charisma also caught our attention, as well as the spectators, because we were able to effortlessly pull it off with various outfits.
Looking at the PUMA RS-X, we observed a heavily cushioned midsole but actually trying the pair on, we were greeted by a luxuriously plush foam. Due to this, our feet were pampered consistently throughout the day. Fatigue and aches are off the table! Also, we loved the responsiveness and bounciness brought by the midsole which made our trips more enjoyable.
We were also thrilled to realize that the thick midsole didn't add any extra heaviness to the sneaker. It felt light as a feather on the foot. Sad to say, we found that securing this sneaker is no easy task. If you are not up for the hunt, we suggest copping other easily available alternatives from PUMA.
Pros
Retro charm
Numerous vivid colorways
Very comfortable step-in feel
Plenty of cushioning for all-day wear
Breathable, summer-ready upper
Very stable platform
Highly durable outsole
Reasonably priced
Cons
Heavier than average
Stiff forefoot
Full review of PUMA RS-X
Puma sneakers with the best comfort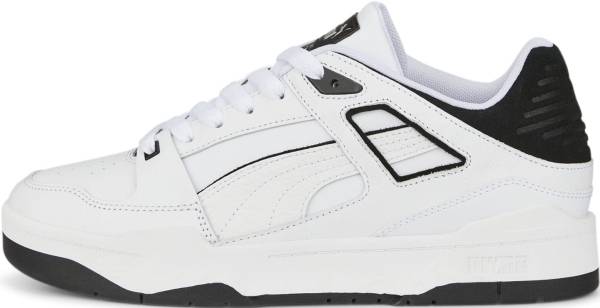 What makes it the best?
With PUMA Slipstream, our feet are transported to a state of absolute serenity, which is why of all the PUMA sneakers, it is our top choice for comfort. Aside from the on-foot feel, this shoe also left us in awe with its first-rate quality and fire aesthetic.
From the lining to the cushioning, we found everything in this shoe overwhelmingly soft. Even the padding around the heel is super plush, providing our ankles excellent support. Due to the cloud-like characteristics of this shoe's interior, we are able to enjoy it on our day-long outings without a snag.
We also admired how PUMA Slipstream offered a luxurious quality at an inexpensive value. We found that this level of quality translated well to robustness. Who would've thought that at £90, or a 27.6% cheaper price than an average sneaker, we would be able to get a premium and durable kick? PUMA Slipstream did!
However, we also realized that Slipstream is heavy on the foot. If you prefer a sneaker that's unnoticeable on your feet, we suggest searching for other lighter PUMA alternatives.
Pros
Awesome for daily use
Plushy interior
Admirably comfortable
Competitive quality
Rocker of casual outfits
Versatile design
Cool retro vibe
Lots of colorways to choose from
Ideal for the thrifty sneakerheads
Cons
Tight on the toe box
Needs a break-in period
On the heavy side
Full review of PUMA Slipstream
Best suede Puma sneakers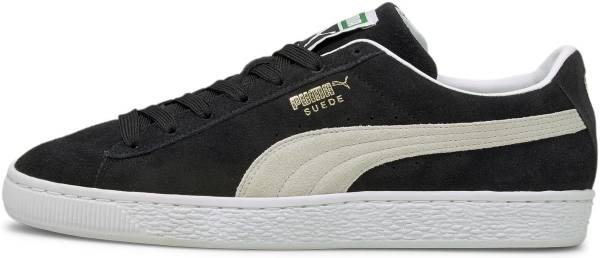 What makes it the best?
Classy and top-tier quality doesn't have to mean expensive. This is what we realized with PUMA Suede Classic, and it is also one of the many reasons why we picked it as PUMA's leading suede sneaker. What solidified our decision was the phenomenal on-foot tranquility we got to feel in this kick.
We discovered that the cushioning of this sneaker is heavenly soft, making it suitable for extended wear daily. The sidewalls and heel of the Suede Classic are also lavishly padded, supplementing the comfort that we feel. What's interesting is that the material didn't make the kick stiff at all. In fact, we found it to be flexible, making our walking gaits more natural.
In terms of the suede's quality, it is a chef's kiss! For its £80 price, which is 40.4% cheaper than most sneakers, the material is truly superior. We only had one issue with the suede and that is the bright-colored ones are bleeding. Due to this, we advise refraining from using it during rainy weather and exposing it to wet conditions.
Pros
Classy
Budget-friendly
Supple all over
Tonnes of colorways
Talk of the town
Honours the former model
Meets expectations build-wise
Great-fitting for her
Cons
Restrictive (men's variant)
Bright colour bleeds
Full review of PUMA Suede Classic
Comparison of the 3 best PUMA sneakers
| | | | | |
| --- | --- | --- | --- | --- |
| Best | | | | |
| CoreScore | | | | |
| Users rating | | | | |
| Best price | | | | |
| Ranking | | | | |
| Popularity | | | | |
| # of colorways | | | | |
How we test sneakers
With limitless PUMA models available online, selecting the right one for you can be a daunting task. To help you out, we spend hours carefully reviewing each sneaker. Here is our approach:
To stay impartial, we don't ask for sponsorships but actually buy sneakers using our own money.
We also put these sneakers through countless tests and comparisons to get credible results. We pay great attention to how the sneakers feel and perform in all-day wear, casual outings, hours of walks, and other conditions. 
Finally, we collect facts and figures inside our lab by subjecting them to mechanical tests. We are so detail-oriented that we even tear these sneakers open to discern everything that comprises them.