7 Best White Basketball Shoes For Men, 100+ Shoes Tested in 2022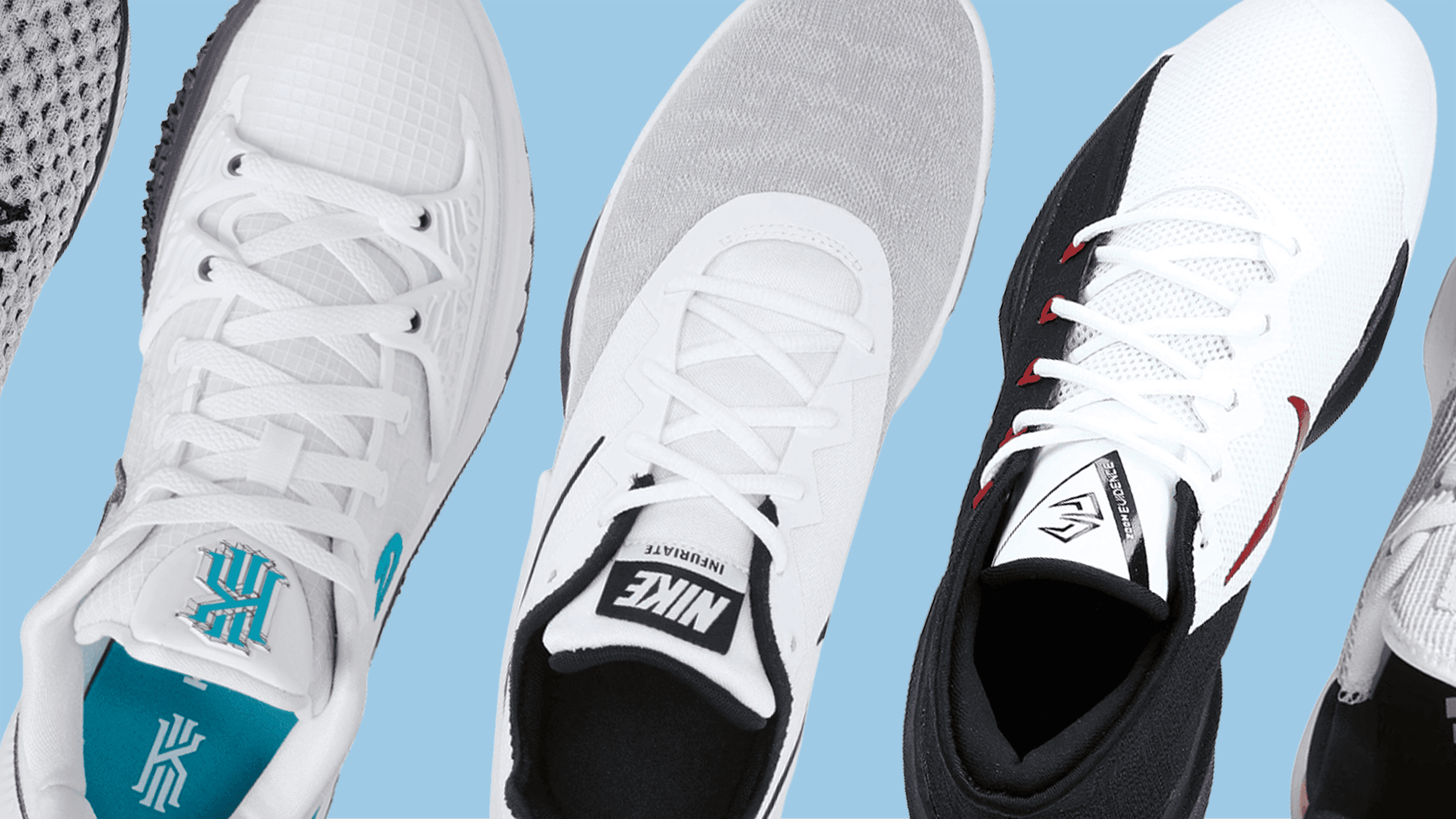 Exude a positive vibe on and off the court with men's white basketball shoes. As one of the most popular colorways, great white design is available in all well-known brands like Adidas, Nike, and Under Armour, among others. Getting one would certainly be a cool addition to your wardrobe.
Whether you're a competitive baller or a fashionista, we can help you in your search to get the latest and the best offerings of signature shoes from Damian Lillard, Kyrie, or Zion, depending on your playing style, position, or simply your personal fashion preference.
Each model in the database was subjected to rigorous testing and lab analysis. Find out below our fantastic selections of 200+ of the best men's white basketball shoes, with their corresponding ratings and in-depth reviews.
How we test basketball shoes
We choose our top picks based on categories that we think are important to your search. We also have our overall rating system to easily identify particular models that perform pretty well based on specific areas. Here is exactly how we approach the selection process:
We buy all the men's white basketball shoes from various brands with our own money. This is to avoid brand loyalty and bias.
We cut each model into pieces for a thorough inspection of its essential parts. We measure and analyze the midsole construction, upper durability, cushioning, grip, energy return, and many others.
We test each pair in actual basketball games, both indoors and outdoors.
We further enrich our aggregated data by considering the inputs of other experts, as well as from regular ballers out there.
To get the final score of each model, we calculate all variables using our proprietary CoreScore system. An overall rating from 0 to 100 is then given on each pair of white basketball shoes. For your browsing convenience, we feature the highest-rated models on this page.