7 Best PUMA Running Shoes For Men, 50+ Shoes Tested in 2023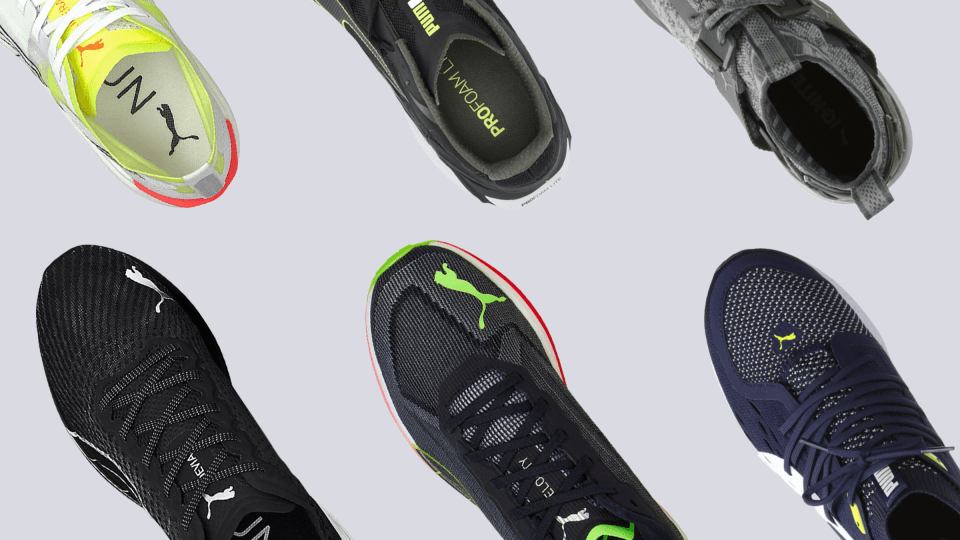 If increasing momentum is what you're after in a runner, then the best PUMA running shoes for men have to be part of your collection. Indeed, these sporty kicks will boost your confidence, whether you're navigating dirt trails or asphalt roads.
We've thoroughly tested over 50 pairs of PUMA runners to help you zero in on that perfect shoe. So, whether you require the finest speedster, a doozy trail pair, or Puma's very own jack-of-all-trades, this manly selection is for you.
How we test running shoes
We take shoe reviews seriously. That's why each of the PUMA running shoes in this selection has gone through a meticulous process. Here are the steps:
We buy men's PUMA running shoes with our own money.
We run these speedy kicks through a series of tests using state-of-the-art equipment.
For days and many miles, we run in PUMA running shoes for men to determine their areas of expertise.
Our reviews reflect opinions from a combination of bloggers, professional testers, and experienced runners.
We give every reviewed men's PUMA running shoe a 0-100 rating or CoreScore.