9 Best Ecco Golf Shoes For Men in 2022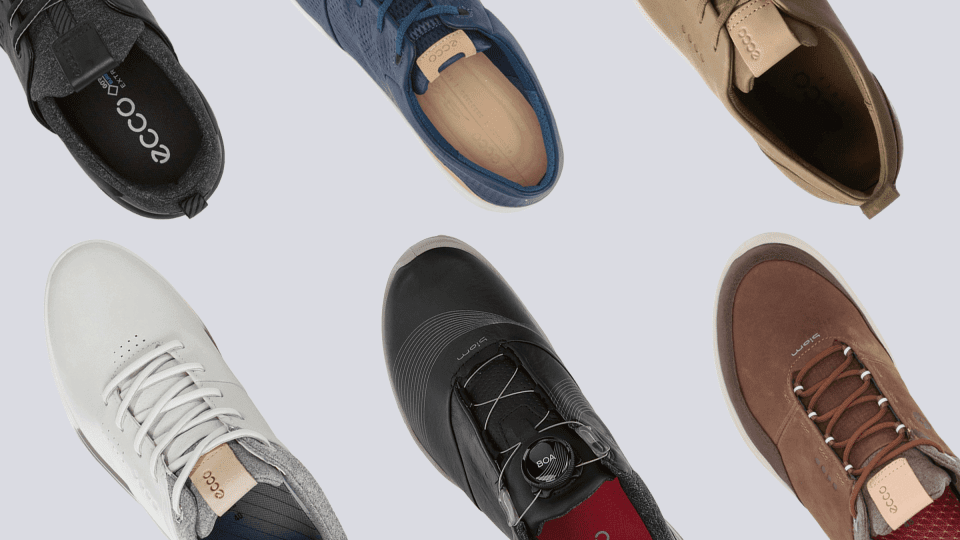 There are more than 10 Ecco golf shoes for men here at RunRepeat, all of which have different appealing aspects. This makes choosing just one best golf shoe rather difficult.
To help you decide, we reviewed each shoe thoroughly. We listed the best men's Ecco golf shoes for different categories. Read our guide below to find which golf shoe meets your demand.
How we test golf shoes
We guarantee that everything listed here is the best in its category; we did not base it on their popularity. Each shoe was given a Corescore of 0 to 100 to evaluate its overall performance. The highest scorers made it to this list.
We purchased the golf shoes that we tested using our funds to remain bias-free. The cleats were used in actual games to test their performance.
We also considered the opinions of the experts and actual users. We even summarized the selling points and downsides to help you find your right match.
What are the most popular men's Ecco golf shoes in 2022?
What are the cheapest men's Ecco golf shoes in 2022?
Other buying guides