6 Best ASICS Tennis Shoes For Men, 20+ Shoes Tested in 2023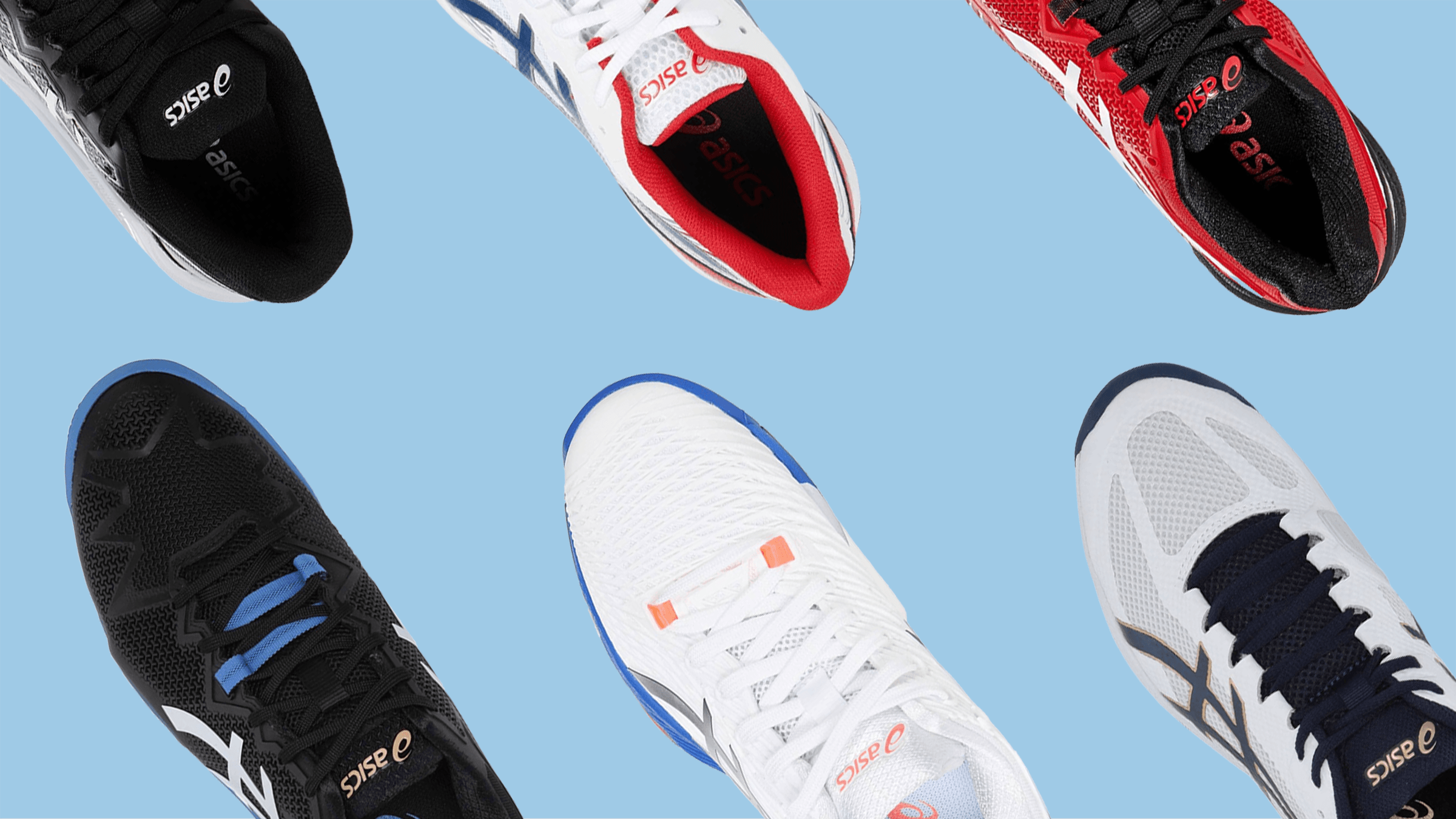 Wearing the right tennis shoes is vital to play at your best. Speedy pro players like the legendary Novak Djokovic, Gael Monfils, and Fabio Fognini prefer the high-performance footgear from Asics. Known for its innovative design and comfort, the men's Asics tennis shoes provide that boost in your speed from the get-go.
Whatever your level or playing style, there is an ideal pair for you that enhances your performance. Whether you've just started your tennis journey or someone transitioning to Asics from other brands, you've plenty of solid options for multi-court surfaces and stability models.
We've rounded up and tested 20+ of the best men's Asics tennis shoes available in the market. After hours of playtests, we've also ranked all of the models for everyone's convenience. Take a peek of our favorite picks and top rankings below.
How we test tennis shoes
We closely inspect all the Asics footwear inside the RunRepeat shoe testing lab. We scrutinize crucial parameters and the quality of each model. We thereafter give the shoes to our testers to try them on actual tennis games. Here's how we come up with our in-depth reviews and rankings:
We purchase all the Asics tennis kicks for men for our tests. We invest our own funds for this to preserve the integrity and objectivity of all our reviews.
Our team of testers plays numerous sets of tennis on different surfaces (hard court, clay, or grass courts). They take note of the shoes' traction, cushioning, versatility, break-in period, support, stability, and overall performance.
We further collect additional data from hundreds of reviews from other testers, pro players, and recreational club players.
In the end, we give all the men's Asics tennis shoes its respective ratings (from 0-100). Check the CoreScore to see the final rankings of all the models in the catalog.