7 Best Adidas Soccer Cleats For Men, 100+ Shoes Tested in 2022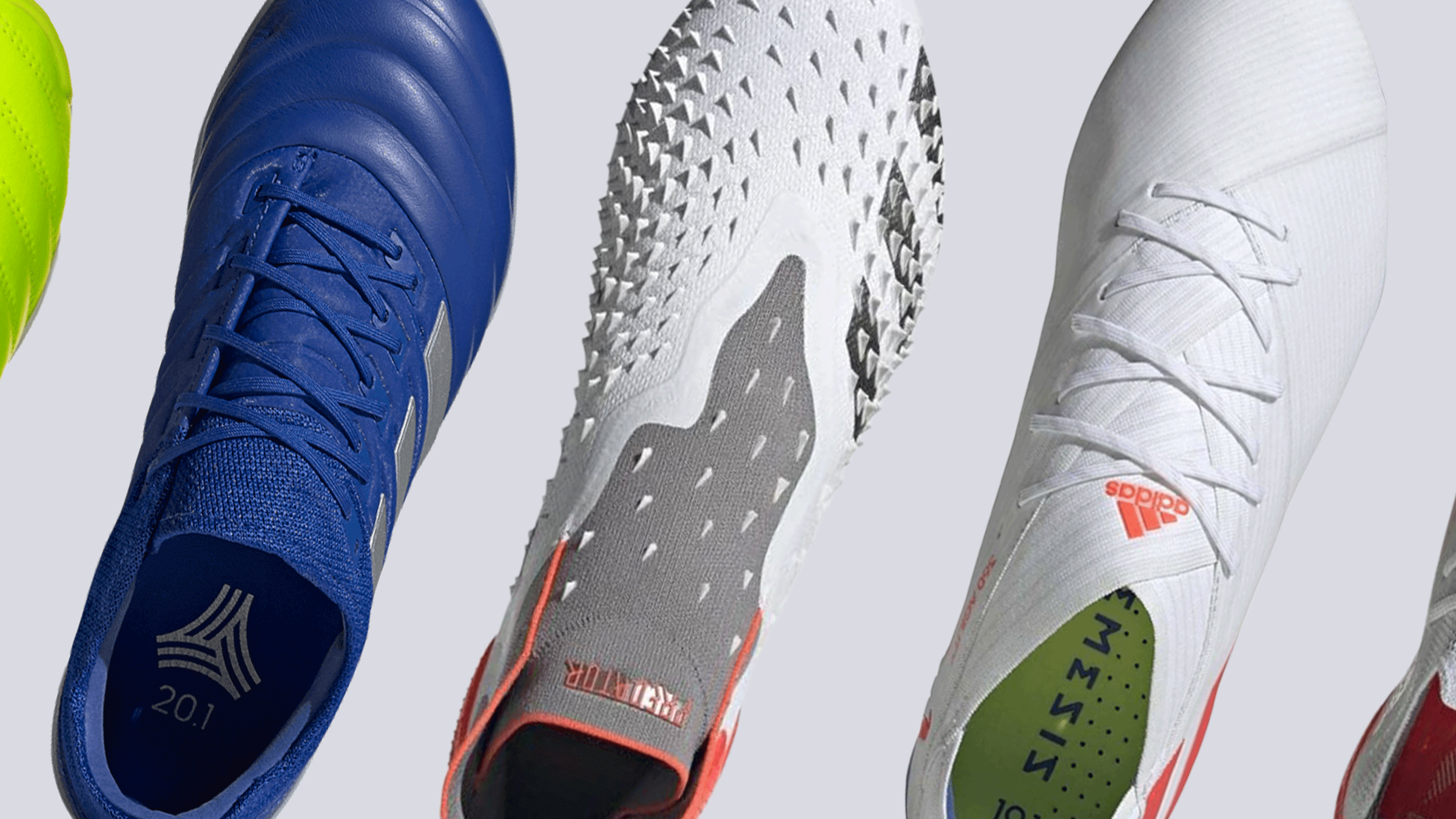 Be it turf or firm ground cleats that perform really well, with the more style-conscious designs, the Adidas soccer cleats for men seem to be always ahead of the curb. You can pick any of the impressive 100+ lineups from the brand that provides genuine value and helps level up your game.
For great fit, performance, and comfort, you can start with the Nemeziz line which provides a distinctive look. Legendary footballer Lionel Messi has his own line – the Nemeziz Messi signature collection. You can't also go wrong with the trusted Predator models, built with game-changing cleat technologies.
With lots of notable options, getting the perfect pair that suits your playing style and goals can be daunting. We are here to help you narrow down your best choices. We've reviewed the best men's Adidas soccer cleats and provide you with our top picks for easier browsing.
How we test soccer cleats
We value our objectivity at RunRepeat when it comes to selecting our top picks. That means performing a series of wear tests on the pitch to determine the real-world performance of each model. For faster comparison, each pair of Adidas cleats is given in the end it's corresponding overall rating.
To ensure the accuracy of our best selections in different categories, we do the following:
We test all the men's Adidas footgear in actual games. This is the best way for us to get a first-hand experience in order for us to give fair and more comprehensive feedback.
We compare notes with other testers after each test session on the soccer field.
We further subject the Adidas cleats to the extreme pressures of the sport playing in a variety of field conditions and environments.
We enrich our reviews by gathering more useful data from other testers and regular soccer players.
Finally, we calculate and present a weighted rating for each shoe using the CoreScore system. The final score ranging from 0 to 100 is based on the data we've gathered above.