The GREATS Royale is a premium sneaker that garnered tons of admiration from wearers. Sneaker aficionados praise the shoe for its versatility, comfort, and material quality. Moreover, the shoe exhibits craftsmanship that is worthy of its price tag. The shoe's minimal design allows wearers to use it for both casual and semi-formal events. The beauty and functionality of GREATS Royale make it an excellent addition to one's sneaker rotation.
Pros
Versatile design
Comfortable cushioning
Reasonably-priced
Adequate support
Top-notch workmanship
Durable
Attracts repeat buyers
Appealing minimalist style
Delivers stability
Cons
Requires a break-in period
Somewhat heavy
Who should buy the GREATS
Royale
The GREATS Royale is a solid choice if:
A shoe that pairs well with various clothing is what you are after.
You prefer a sneaker supportive enough to be an all-day companion.
Low-top sneakers that stay undamaged for a long time are what you need.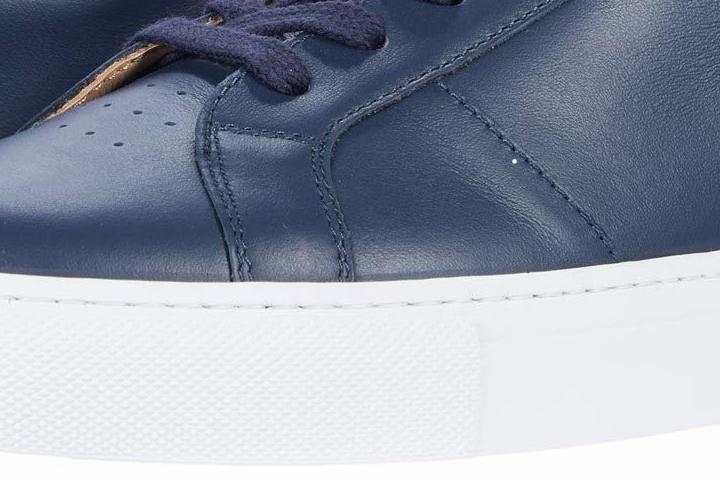 Who should not buy the GREATS Royale
The GREATS Royale may not be for wearers looking for a shoe that offers day one comfort. The Adidas Samoa is a good alternative. Moreover, wearers who wish to have a shoe light enough to minimize foot fatigue may have to take a look at the PUMA Roma instead.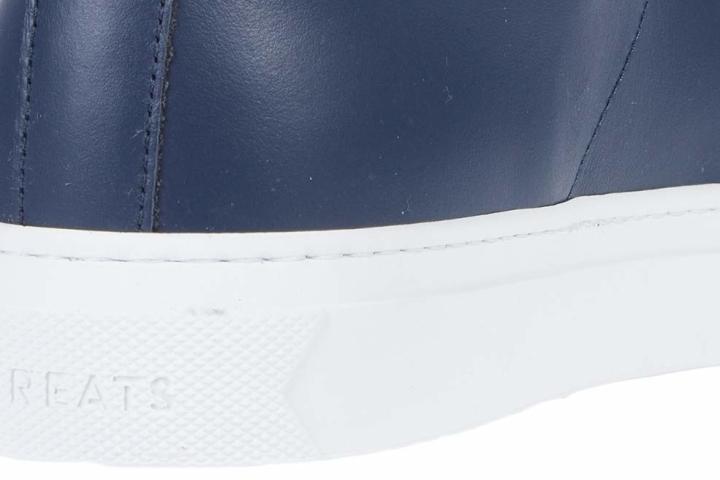 Cozy cushioning
With GREATS Royale, users have the option to not use socks because of the breathable soft leather on the interior. The shoe also utilizes an OrthoLite footbed that delivers cushioning and comfort. In fact, a good number of reviewers confirmed the comfiness of this footwear.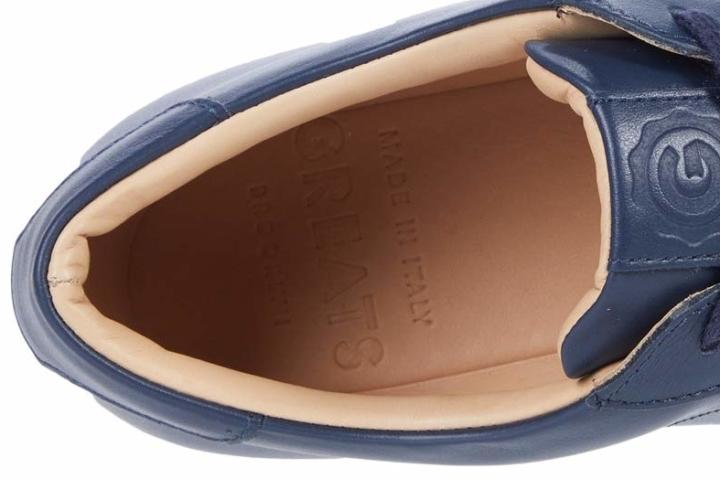 Worth every penny
Several shoppers have stated that the pricing of the GREATS Royale is reasonable due to its overall features, not to mention that a good number of customers have shared that the high-quality craftsmanship of this sneaker is noticeable from the first unboxing. Currently, this shoe has a regular price tag of $179.
Long break-in time
Some users have indicated that it could take some time for this sneaker from GREATS to break in.
Immaculate for extended periods
A couple of wearers attested to the durability of this sneaker by GREATS. Furthermore, its shape remains consistent even after wearing it many times as reported by a user. Optimal durability and quality are expected because of the excellent craftsmanship applied in making the shoe.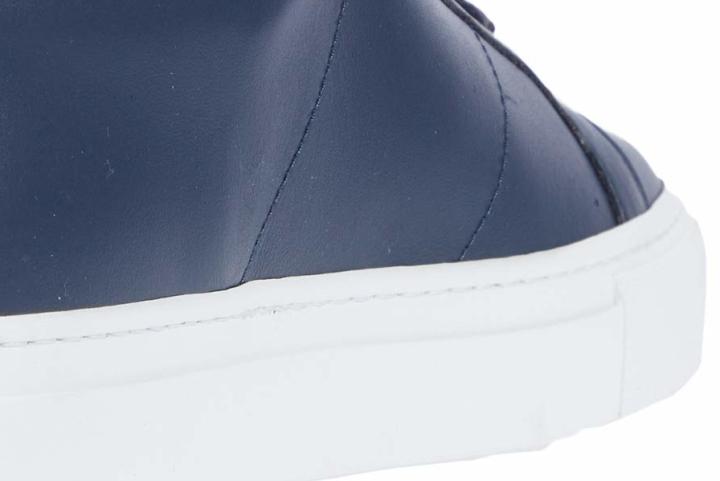 A supportive and stable companion
According to some, the GREATS Royale delivers ample support for all-day wear while one wearer has stated that this shoe likewise offers good stability.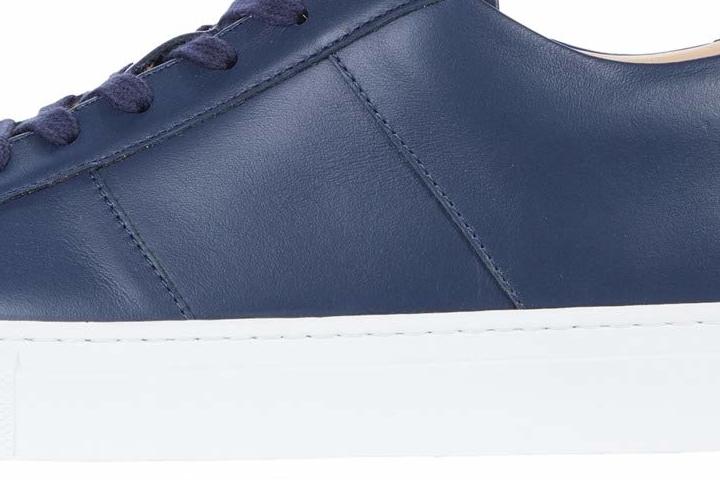 Surprisingly heavy
According to one owner, this sneaker feels a tad heavier than it looks.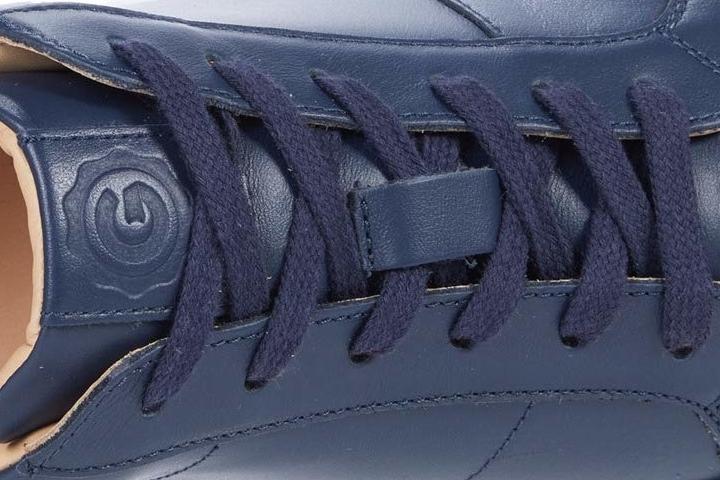 They want more
Many people have shared that they own multiple pairs of the Royale because of their satisfaction with it.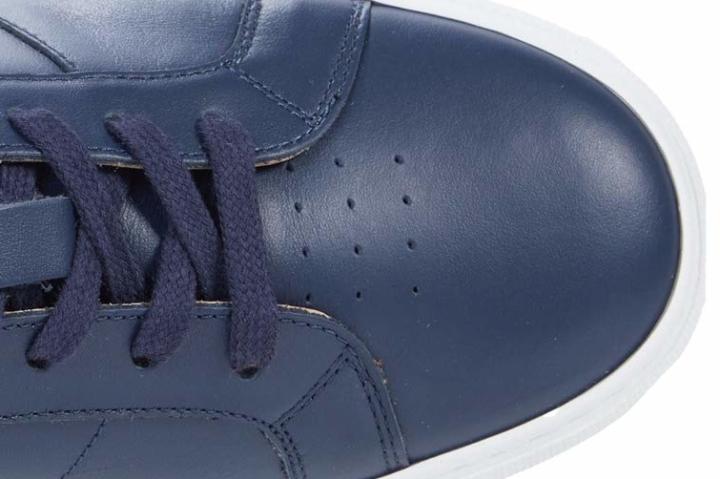 The quiet yet stylish design of the GREATS Royale
Included as one of the "must-owns" in the minimal luxury sneakers category, the GREATS Royale has more than sufficient qualities that make it a desirable pair of shoes. The premium Italian leather upper has been implied by many as exceptionally praise-worthy due to its sophisticated aesthetic and feel. This premium leather improves its appearance through continuous usage. Due to its superior wearability, it is no wonder this shoe is considered as GREATS best-selling model. Also, a number of wearers have implied that the minimal styling of this sneaker is just as appealing as any sneaker in the market.
The medial and lateral sides of the GREATS Royale also display a couple of visible stitching. Aside from the tongue, heel, and outsole, brandings are essentially non-existent. The brandings themselves are also barely noticeable, which strengthens the theme of a modest silhouette.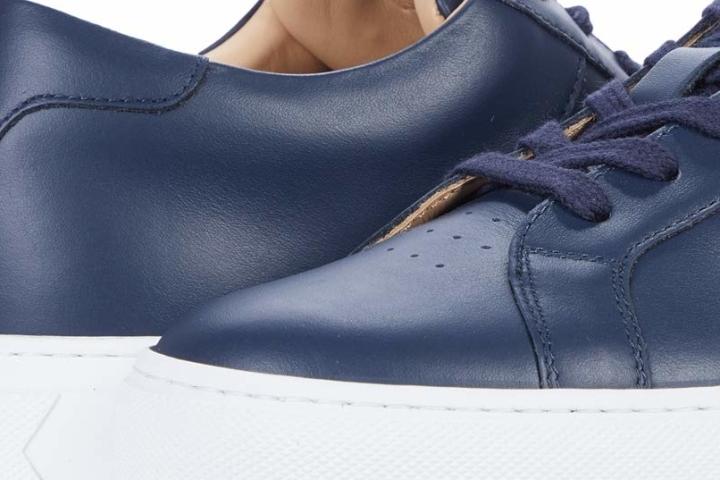 Mix and match champ
Because of the pristine, sleek design of the GREATS Royale, it can complement numerous clothing combinations. As a matter of fact, most have praised this luxury sneaker because of its versatility with casual or semi-formal clothing. Below are a few recommendations on incorporating this premium sneaker into your lifestyle fashion.
For
men
Integrating the Royale by GREATS sneakers for men into one's fashion get-up is almost an afterthought. It is easy to see that this pair goes well with most everyday male attire, such as jeans, shorts, and shirts. If unsure which colorway is the best, going with the classic monochromatic options is highly suggested. Regardless of the outfit, donning an all-white or all-black sneaker is never out of style.
Blanco(all-white), Nero(black/white), cuoio(leather brown), ash grey, gum, chocolate brown, and triple black are the colorways for the GREATS Royale men's.
For women
The women's edition of the GREATS Royale is made for ladies who want a sporty touch to their street-style fashion. Conventionally, this type of shoe works well with track pants, leggings, and shorts. If looking for something edgy, pair this posh sneaker with ankle-length faded denim pants or skinny jeans. The available colorways are certain to cater to most casual attires. Because of its versatility, it wouldn't be strange for ladies to make the GREATS Royale their go-to shoe.
The color options are Blanco, perforated Blanco, Nero, perforated blush, and blush gum for women.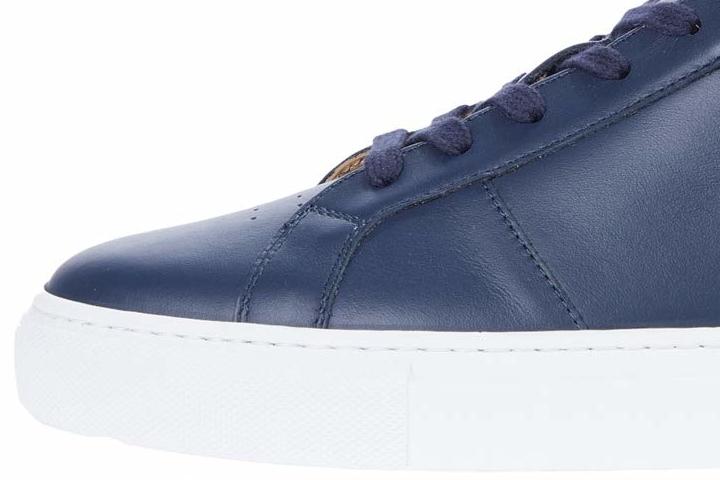 GREATS Royale History
A newcomer in the industry, GREATS started its operations in 2014 in Brooklyn, New York. The company is proud of its products because of its dedication to quality. Each pair is labeled as premium but not overpriced. While its base of operations is in North America, the sourcing of materials and manufacturing is being done in Italy. The country is known for its craftsmen and women. Because the shoes are hand-made, the company produces less carbon footprint.
The GREATS Royale sneaker is recognized by the company as its bestseller. It has managed to accumulate mostly positive reviews. As such, this model is acknowledged in a couple of top luxury sneakers rankings.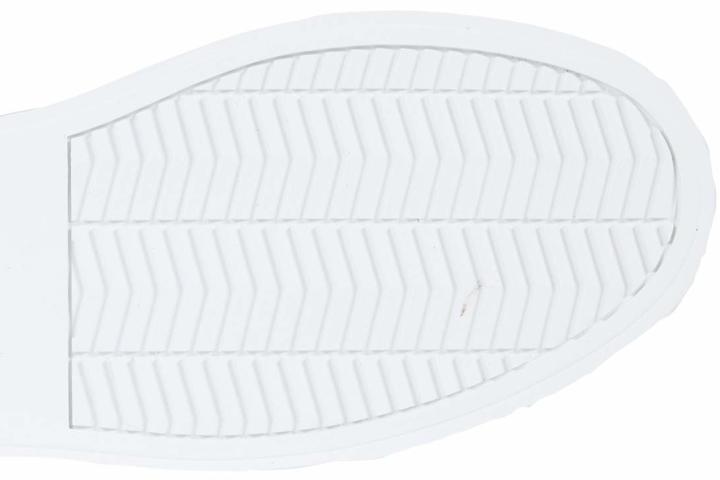 Could be a long-lost twin
GREATS Royale vs. Common Projects Achilles has been a topic for some blogs because of its similarities in construction, colors, and premium price.