The Giro Sica Techlace is a stylish low-cut women's exclusive MTB shoe that offers innovative features, comfort, and good energy transfer. It ticks all the essential boxes by also providing excellent traction, support, and quality. Despite a minor flaw, there are definitely more advantages to this shoe that make it an excellent go-to MTB footgear.
Pros
Efficient retention system

Customizable arch support

Stiff sole

Well-made

Ideal for all-day rides

Grippy

Stylish
Who should buy Giro Sica Techlace
Giro has several models made for the ladies that don't just include pink-colored bike shoes.
While the Sica Techlace provides a pink color option, the shoe's performance and features cannot be categorized in the soft and dainty division. They are, instead, tough on and off the bike.
The Giro Sica Techlace is recommended for the following cycling activities:
Cross country

Trail riding

Mountain races

Urban commutes

Indoor cycling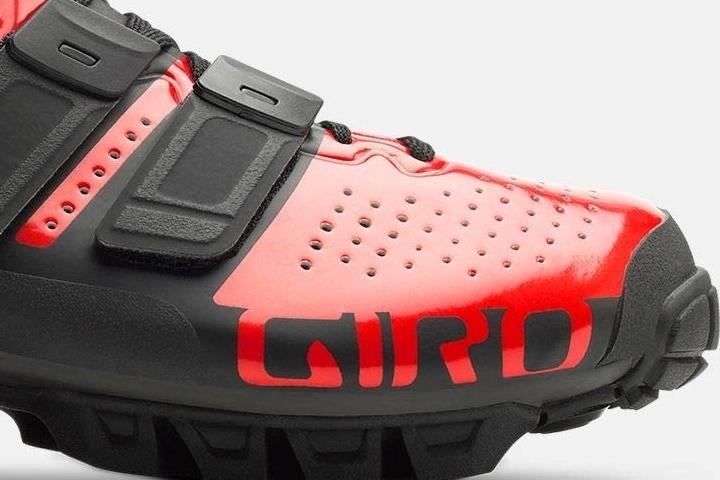 Fast micro-adjustability of the Sica Techlace
The Giro Sica Techlace has won the hearts of many for its efficient and one-of-a-kind retention system.
The D-rings and other hardware with laces were replaced by the Techlace system. This system allows the laces to be replaced without any problem when damaged. Also, it provides a more flexible feel across the forefoot.
The BOA L6 dial is responsible for the fast adjustment of the Sica Techlace. When tightening, 1mm increments are allowed.
The arch support can be adjusted in 3 ways
Many people are impressed with the pair's insoles that offer various arch support options.
The Sica Techlace is designed with the Giro SuperNatural Fit System. It is an adjustable arch support system, which supports low, medium, and high arches. By adjusting the arch support, cyclists can enhance the fit and reduce the chances of fit discomforts.
Sica Techlace and its extremely rigid and grippy outsole
Plenty of cyclists praises the shoe's stiff soles for its adequate power transfer.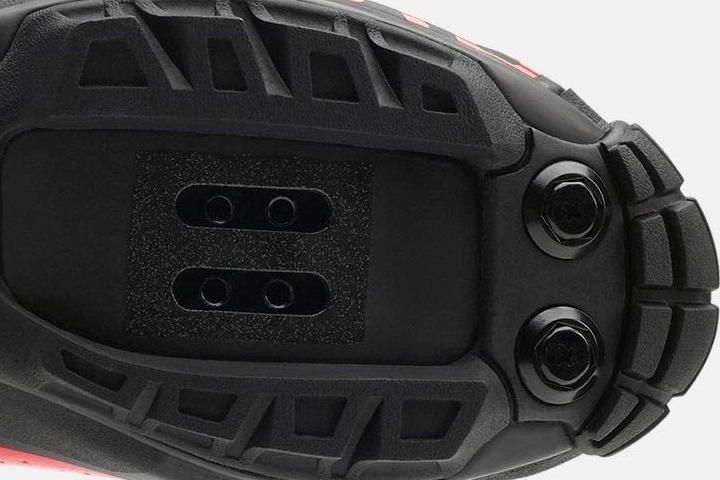 The Easton EC70 carbon composite sole delivers the ideal stiffness on the toe, arch, and heel parts of this Giro cycling shoe. This also offers stiffness, which many pro wearers will find satisfying.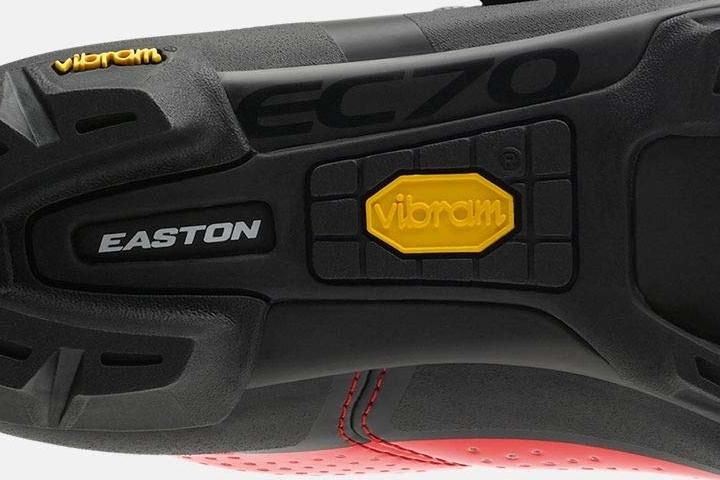 A couple of users commend this mountain bike shoe's traction.
The high-performance Vibram rubber outsole is used on this shoe, and it provides the stickiest grip that works well in wet and dry conditions.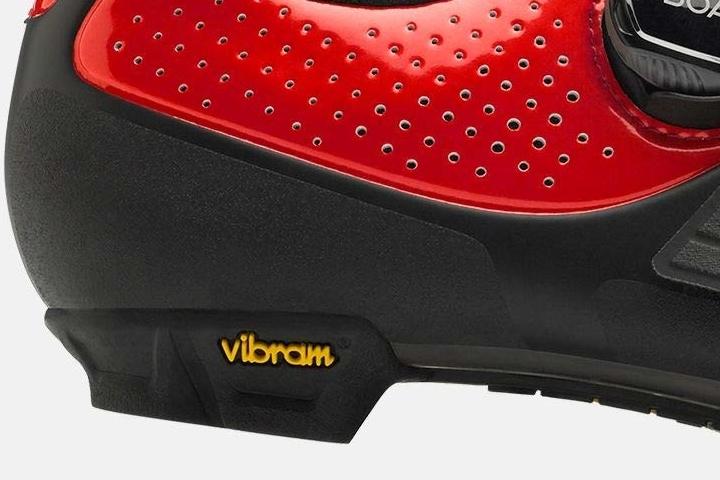 Other women's MTB footwear you can check
These next shoes are women's exclusive mountain bike shoes.
Giro Petra VR. This model will suit mountain cyclists who are into retro-looking shoes.
Compared to the Sica Techlace, the Petra VR is geared towards more casual cyclists who do not need much power transfer and technology in their footwear. The Petra VR is also way more affordable, with a $104 price tag compared to Sica Techlace's $300.
Giro Ventana. Out of the three shoes mentioned here, the Giro Ventana can be considered the middle option price-wise and performance-wise.
It offers adequate power transfer and a combination of BOA and micro strap closure at $180. It will suit seasoned women mountain cyclists who do not need much sole rigidity.