When it comes to performance and style, the Sector from Giro leaves MTB riders satisfied. Everything from its custom-fit upper to the highly efficient power transfer from the carbon sole screams performance. It is an excellent option for cyclists who challenge themselves on gravel and MTB rides.
Pros
Comfortable for long rides

No break-in needed

Supportive fit

Easy-to-regulate dual BOA

Efficient pedaling

Grippy on most terrain

Durable

Lightweight

Breathable

Reflective details

Attractive
Cons
Lacks grip in mud
BOA doesn't micro release
Not for cold temps
Who should buy the Giro Sector
Part of Giro's off-road range, the Sector is considered the company's do-it-all SPD shoe, that withstands and performs on all types of off-beaten tracks, from mountain to gravel. It is also perfect for anyone who wants to go fast off-road.
Who should NOT buy the shoe
If you find the Giro Sector's carbon sole too stiff and want something more walkable, consider the Giro Ventana or the Rincon. Both shoes also have just one BOA dual and are much more affordable too.
Comfortable and secure out-of-the-box fit
The majority of Giro Sector reviews speak of how they forget they have the shoe on due to its one-to-one fit.
The moment you put it on, the shoe molds to the shape of your foot and requires no break-in period. At the same time, the reviewers describe it as supportive without being restrictive. "Brilliant cradling yet secure fit," says one of them. The shoe doesn't create any pressure points and hot spots either, offering evenly spread pressure throughout the foot.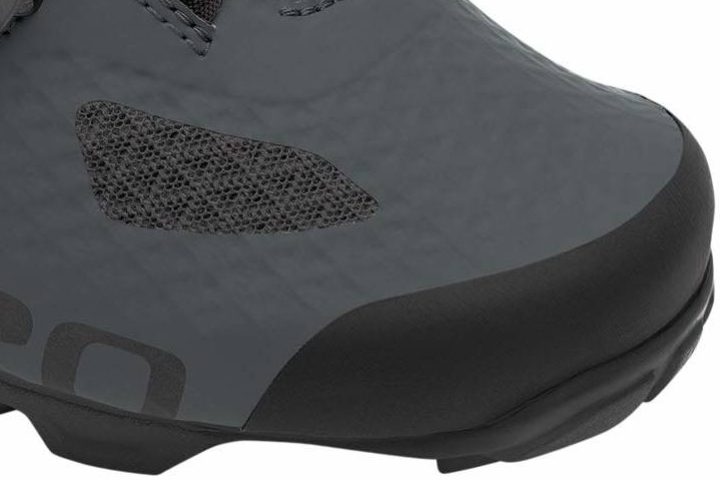 As for the fit, opinions divide on whether it is wide-foot friendly or not. Some riders claim that the shoe feels rather roomy and there is plenty of room in the toe box for "squarer-shaped feet." Others say that their pinky toes "got smashed" by the shoe.
Easy adjustment of the Sector
The double BOA dial offers accurate and easy on-the-go adjustment, which is always ideal, no matter your cycling endeavor. Because there are two BOA dials on the Giro Sector, the fit adjustment becomes much more precise.
The beauty of the BOA is that you can even adjust it on-the-go while pedaling.
The only downside is that there is no micro-loosening available on this Giro shoe. It only releases the fit completely, with what's called the BOA "macro release."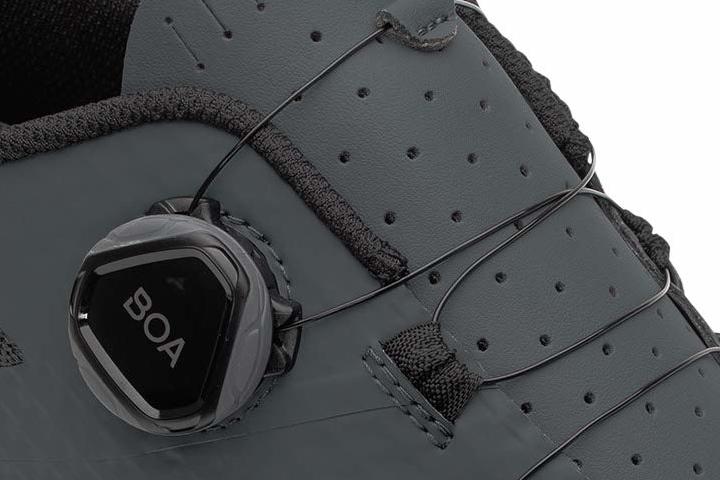 Efficient pedaling with a carbon sole
Based on the general users' feedback, the shoe's stiff carbon composite sole delivers high-performance pedaling. "All your power is transferred... without any squirm or slop," as stated by an expert.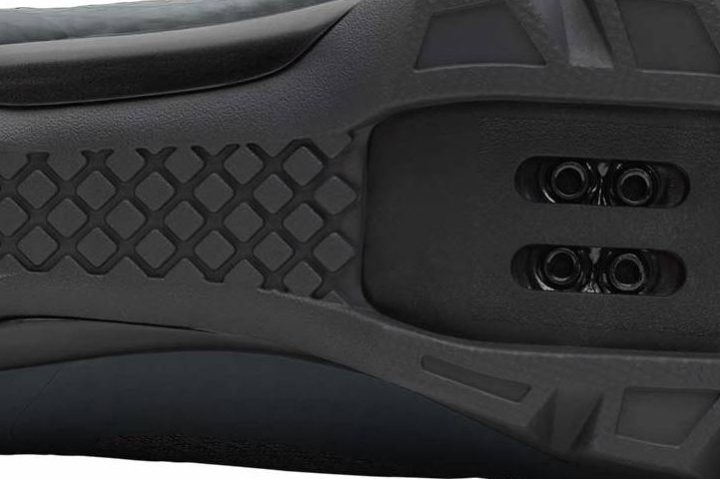 It's a sturdy bike shoe
This Giro shoe scores high on the durability test too. Those who have used the shoe for at least a few months report that it shows little-to-no signs of wear. Its materials are also claimed to be "very tough against cuts and abrasions."
Giro Sector: a breathable cycling shoe for summer
Cyclists also praise the Sector for excellent airflow, which makes it an ideal summer cycling shoe. According to the cyclists, it's got a breezy feel, dries fast, doesn't absorb moisture, and even has an anti-bacterial treatment.
On the downside, if you plan to ride it in colder temperatures, it can get chilly.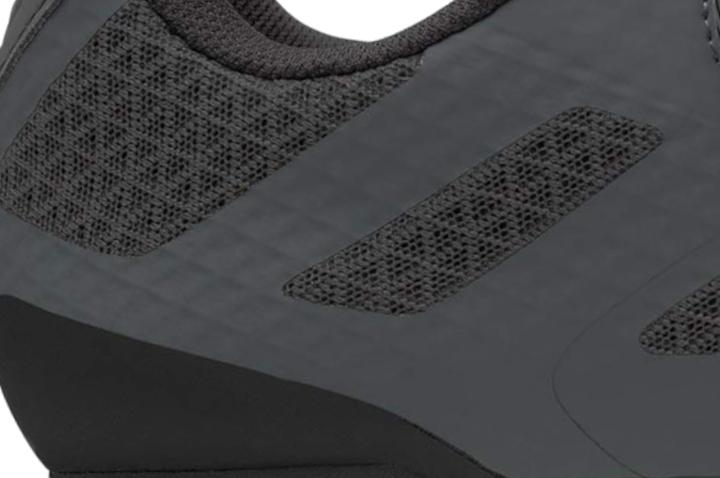 Designed for all-around adventure on rough surfaces
A rubber layer is covering the entire length of the sole. It makes sure that you've got some walkability off the bike. A number of testers mention that the sole provides an adequate grip.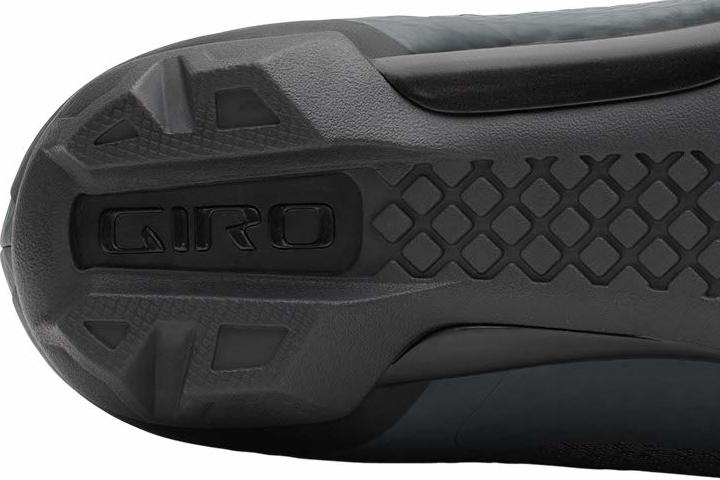 However, it is not as effective on technical terrain as an MTB shoe would be. As the wearers say:
"the lack of pronounced lugs makes it less grippy in wet mud"

"walking around on wet woodwork and rocks is sketchy"
And yet, the shoe has some potential here with the option to insert two pointy metal bits up front to tackle loose ground.