The quest for finding a bike shoe that provides the balance between walkability and the streamlined style and power transfer of road shoes may be fulfilled with the Giro Rev. This model is a dynamic shoe packaged in a classic style. The minor flaws are trumped by its many advantages. If you are after a versatile road shoe with SPD cleats, the Rev might be worth the try.
Pros
Cozy all-day
Rigid sole unit
Easy-to-use closure
Reasonably priced
Delivers quick clip out
Impressive quality
Stylish
Versatile
Cons
Takes time to dry
Limited colors choices
Who should buy the Giro Rev
The Giro Rev might benefit you if:
A bike companion that provides comfort even after several hours of wear is what you prefer.
You prefer a cycling shoe of great construction yet priced reasonably.
You are not only after functionality but appeal and beauty as well.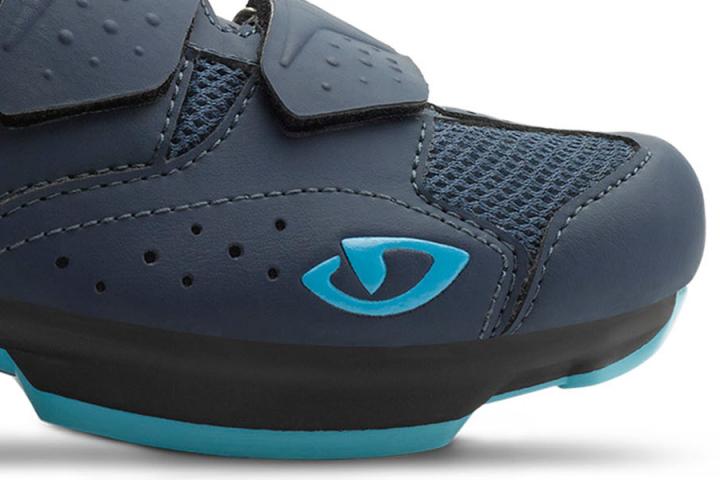 Who should not buy the Giro Rev
Folks looking for a cycling shoe that takes less time to dry might have to look elsewhere. A few wearers claim that once the Giro shoe gets soaked, it requires time to dry completely. Also, cyclists who pay close attention to shoe color to match their bike clothing might not find what they need from the Giro Rev. A consumer wishes there are more color options to choose from. That said, they can have a look at other cycling shoe models that offers a wide range of colorways such as the Nike SuperRep Cycle.
The sustained comfort of Giro Rev
A large percentage of wearers applauded this cycling shoe for the all-day comfort it provides.
Power of the sole
Many wearers commend Giro Rev's adequately stiff soles as it provides enough power transfer.
The Giro Rev's closure system
A significant number of wearers appreciate that this indoor bike shoe's three Velcro strap retention is easy to adjust on the go.
An excellent ratio
A lot of buyers find the Giro Rev to have an excellent price-to-performance ratio. Several cyclists also say that the shoe's materials and construction are impressive.
Walk and clip out with ease
Most road cyclists who are used to three-bolt cleats appreciate this pair's SPD recessed cleats, which make walking and clipping out easier.
A style that catches the eye
The Giro Rev sports a design that many of its owners found stylish and appealing.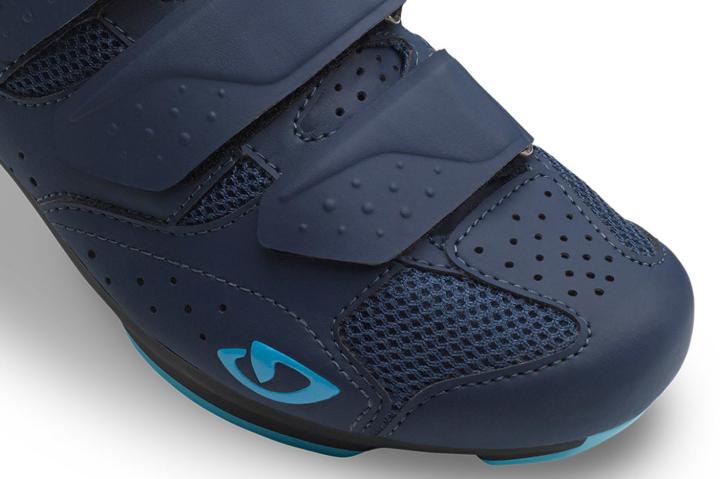 Outstanding adaptability
Some users appreciate how it can be used on the road, in indoor cycling classes, and in urban commuting.
Giro Rev: Multi-purpose road cycling shoe
The Giro Rev might be marketed as an indoor/road bike shoe, but individuals can get much more from it than just these. The shoe's sleek upper looks like traditional road shoes, but what makes it work for other cycling activities? The three main things that provide the versatile factor are its SPD cleats, rubber lugs, and walkable stiff soles.
These three elements offer the following benefits that most road bike shoes can't:
Compatibility with mountain bike pedals
Easier time clipping on and off
More comfortable walking experience due to its recessed cleat area and more flexible soles
Stabler off-bike experience thanks to the traction from abundant rubber sole lugs
What is it for? The Giro Rev road shoes' design and performance work excellently for the following cycling activities:
Leisurely road cycling and mountain cycling
Multi-day bikepacking/touring
Spinning in gym or studio
Urban commute