Who should buy the Giro Empire E70 Knit
Knit uppers have been a common sight in general-purpose athletic footwear for several years now. However, it's only recently that this innovation has made its way into cycling shoes. It is a solid option if you:
Need a shoe that is made from a combination of polyester and nylon.
Need a shoe that has soles crafted from Easton EC70 Carbon Composite material.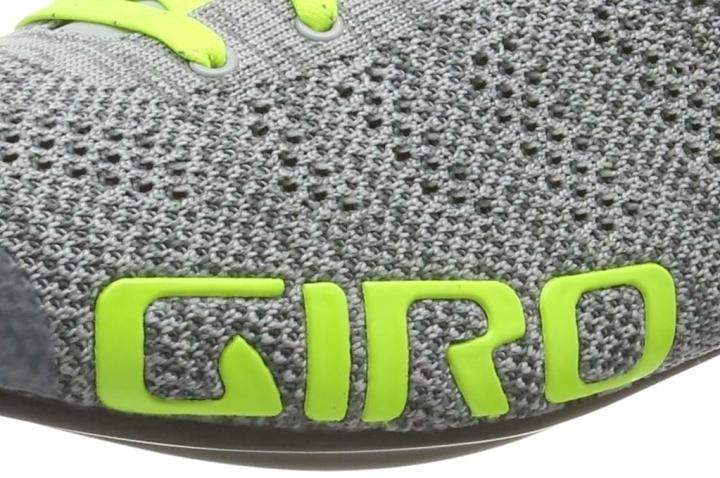 Easton EC70 Carbon Composite outsole
This shoe employs the Easton EC70 Carbon Composite outsole. This material allows a direct connection between the rider's foot and the bike's pedal. Moreover, thanks to its excellent rigidity, no pedaling energy is wasted.
The outsole is designed with a steel hardware pocket. This pocket serves as a ventilation hole that enhances the overall breathability of the shoe.
Replaceable heel pads
This model's rubber heel pads can be replaced with new ones once the need for restoration arises. Many consumers find this feature practical because it helps lengthen the product's lifespan.
3-bolt cleat pedal
Like most road cycling shoes, the Empire E70 Knit by Giro is compatible with any 3-bolt cleat pedal. This type of cleat system is used on road rides as it provides a better latch onto the pedal compared to the 2-bolt ones. Some of the pedals you could try for this shoe are the Shimano Dura-Ace 9100, Time Xpresso 6, iSSi Carbon Road, Shimano 105 R700, and many more.
Durable and excellent airflow
Made from a blend of nylon and polyester fibers, this shoe is fine-tuned, offering zonal stretch and stiffness where needed. All edges of the upper utilize a denser weave pattern that grants durability while the sides employ a more open knit, giving excellent airflow.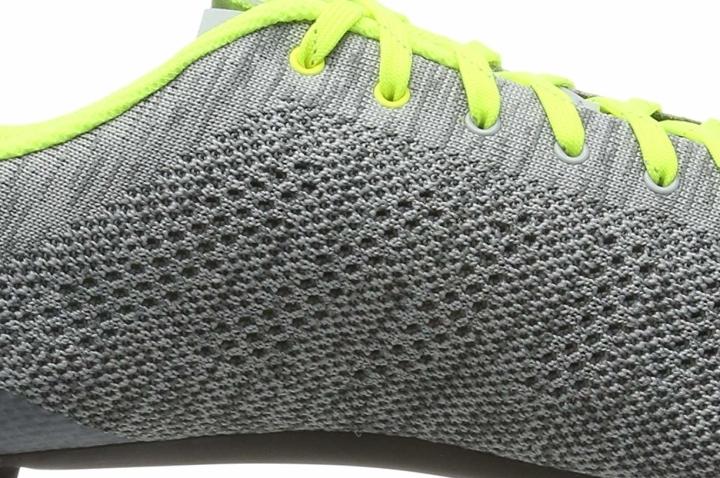 Efficient lace-up closure
Complete with metal eyelets, the pair's lace-up closure provides time-tested efficiency in keeping the foot lockdown.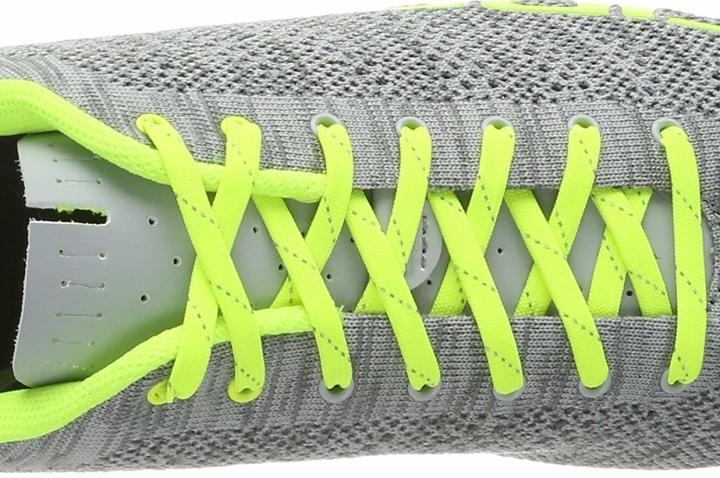 TPU skeletal support structure
This shoe employs the combination of a thick TPU skeletal support structure and TPU-reinforced heel and toe. These two work together to provide support, stability, durability and added framework to the shoe.
Durable and water-repellent knit upper of the Empire E70
The Empire E70 Knit's upper is coated with a treatment called DWR (Durable Water Repellent). It helps the knitted upper repel water and lightens the labor during cleaning time.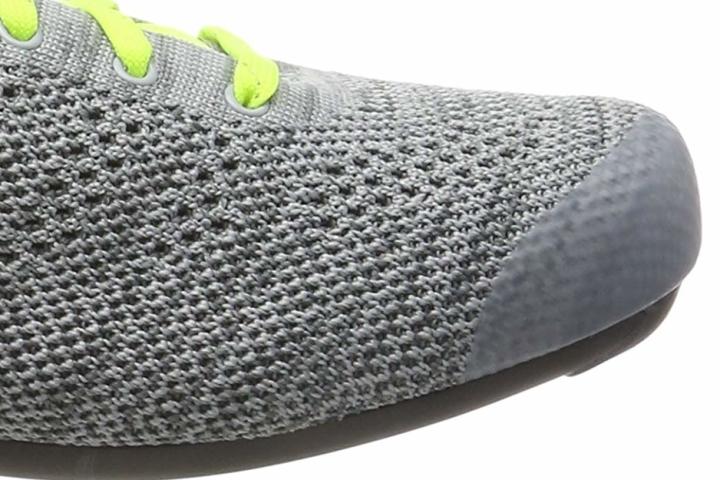 The footwear's knitted upper allows the use of a broader range of color combinations and wild designs. This enables cyclists to express themselves through their shoes and experiment more with their cycling outfits.