Spearheading the return of lace-up bike shoes, the Empire ACC is considered an iconic model. Apart from being a trail-blazer, its lightweight construct is decked out with essential features. Impeccable power transfer, optimal comfort, and reflective components are some of its main strengths.
Pros
Comfortable on and off the bike
Excellent power transfer
Great looking
Reflective color options
Lightweight
Interchangeable arch support system
Excellent value for money
Retro lace closure
Replaceable heel pads
Cons
Lacing takes some getting used to
Visible glue
Who should buy Giro Empire ACC
Giro Empire ACC catapulted the comeback of the lace-up cycling shoe into the consumer's radar. Although the lace-up design never left the market, it was considered outdated once newer closure styles were introduced. It is a solid option if you:
Prefer a comfortable shoe on and off the bike
Need a lightweight and breathable shoe
Desire for a retro lace closure that prevents hotspots and distributes pressure evenly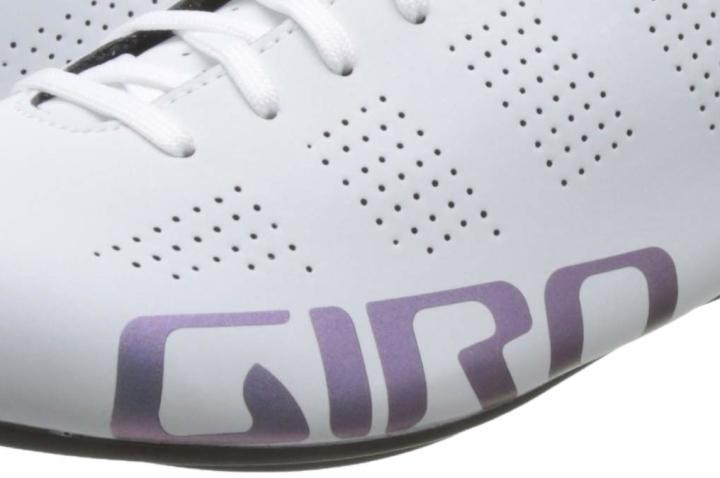 Easton EC90 ACC carbon fiber sole
This model employs the Easton EC90 ACC carbon fiber sole. It is reported to be stiffer than previous generations and, in turn, provides excellent energy transfer to the pedals.
The sole also has a low stack height. It measures 6.5 mm, which provides a sensation of direct connection with the pedals.
3-bolt mounting system
The Giro Empire ACC features a 3-bolt mounting system. It is suitable for these pedal designs: Garmin Vector 3 Power Meter, Look Keo Classic 3, Speedplay, and Shimano Ultegra PD-R8000 SPD-SL.
Breathable and lightweight one-piece upper design
Crafted from the brand's Premium Evofiber technology, this material is breathable and very light. It also keeps its shape no matter how many times it gets soaked.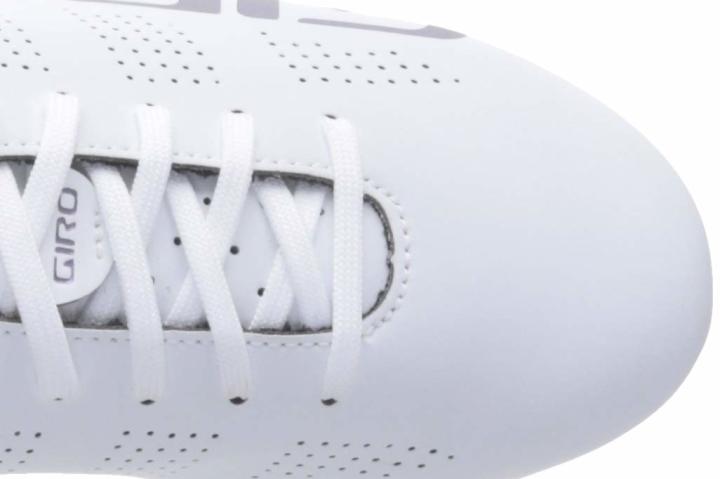 Time-tested lace-up closure
Equipped with a traditional lacing system, this pair offers a lightweight, adjustable, and comfortable fit. Through varying lacing patterns, users can personalize the fit no matter the shape of their foot. It also prevents any irritation and hot spots.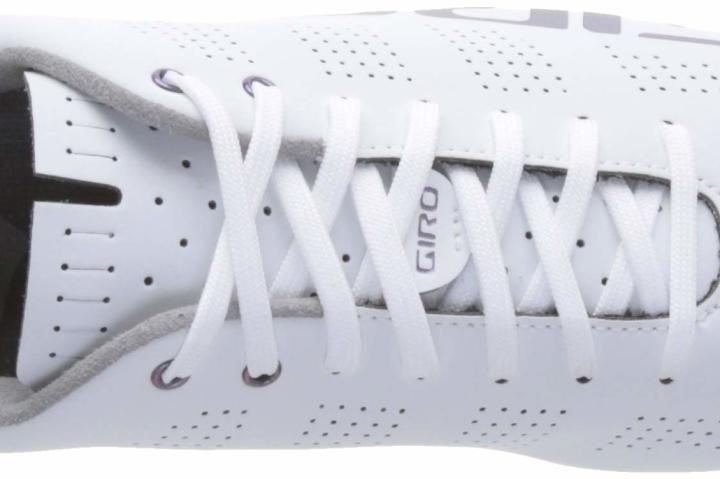 Anti-microbial and interchangeable arch support
Employed with the SuperNatural Fit Kit technology, the Empire ACC cycling shoe offers arch support that can be adjusted for better comfort, especially during long rides. This footbed system allows owners to customize the insole depending on the level of the arch on their feet.
This shoe is also lined with a technology called X-Static Fibers. This technology is crafted with layers of silver that are permanently bonded to the surface of the fabric and it provides natural anti-microbial properties that help reduce odor.