A race-bred mountain bike shoe from Giro, the Code Techlace performs on any terrain. The shoe's durability, efficient power transfer, comfort, and impressive retention system translate to extended, smooth, and dynamic mountain rides.
Pros
Comfortable MTB shoe
Efficient fastening system
Excellent quality
Lightweight
Stiff soles
Durable
Excellent grip
Excellent arch support
Cons
Cleat would touch the ground with every step.
Takes time to feel worn
Who should buy the Giro Code Techlace
Taking style cues from another Giro MTB shoe, the Code Techlace shares most of its design elements with the Empire VR90. It is a solid option if you:
Need a shoe that employs microfiber uppers and Easton-made soles.
Need a shoe that has a combination of the Techlace system and BOA dial and offers a much more precise and comfortable fit.
Need a shoe that are respectively governed by Easton EC70 soles and Vibram rubber for power transfer and grip.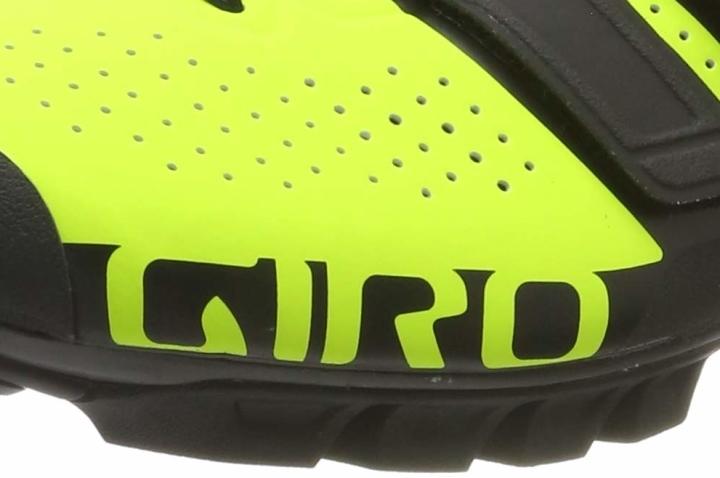 Easton EC70 carbon composite
The Giro Code Techlace's sole is crafted from Easton EC70 carbon composite. It provides the wearer with pro-level stiffness for power transfer while remaining suitable for hike-a-bike portions of the trail. Moreover, the EC70's 6.5 mm stack height cuts down the material between foot and pedal for direct connection to the bike.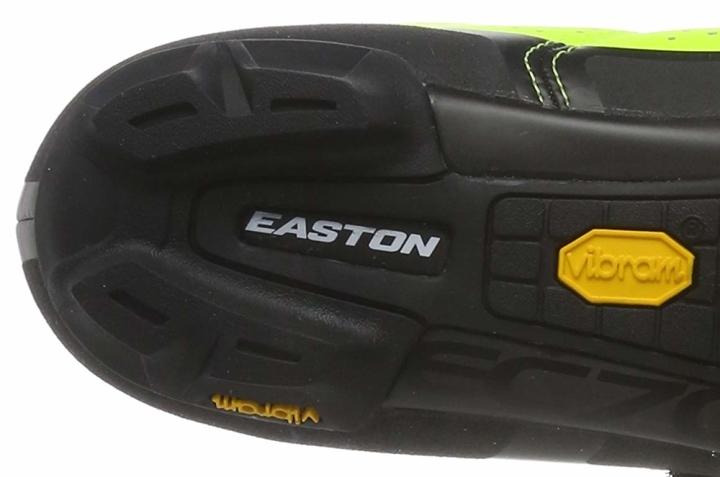 Equipped with Vibram rubber lugs, this pair provides traction and protection against impacts. Slots for installing toe spikes are provided. These spikes help heighten traction for slippery trails. They are sold separately.
Features a two-bolt cleat design
The Giro Code Techlace features a two-bolt cleat design. The following clipless pedals should work well with this shoe: Funn Ripper, DMR V-Twin, and Nukeproof Horizon CS. Due to its recessed cleat areas, cyclists can also use this footwear with flat MTB pedals such as Superstar Nano-x EVO, Pedaling Innovations Catalyst, and HT Supreme ANS10.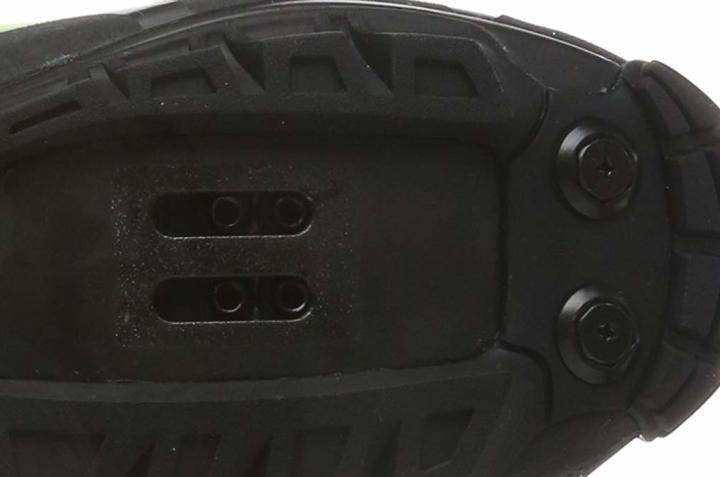 Easy to clean and comfortable
Featuring the brand's proprietary one-piece microfiber material, the Code Techlace offers a fit that comfortably conforms to the foot without hotspots.
Techlace system
The Giro Code Techlace is the first off-road shoe of the brand that sports the proprietary Techlace system. This system replaces hardware with Velcro and laces for a more supple and lighter feel. It governs the forefoot and midfoot sections.
The BOA L6 dial, on the other hand, is responsible for the ankle area. The dial can be tightened in 1 mm increments and features macro release for instant loosening.
Giro's SuperNatural Fit Kit
This footwear utilizes Giro's SuperNatural Fit Kit for its insoles. It lets the wearer fine-tune the level of arch support via three foams. Labeled as S, M, or L, these foams can be attached and detached to the insole by Velcro.
The insole's top-most layer is applied with Aegis anti-microbial solution so it helps keep your shoes fresh longer.