Coming from the Fred Perry sneaker collection, the Baseline Leather offers a simple yet elegant design. But this footwear is not just about style. Buyers also agreed that it provides fantastic support. While the shoe might not be that comfy out of the box, wearers only need to break in this footwear to achieve comfort.
Pros
Affordable
Charming and stylish design
Offered in several colorways
Comfortable footbed
Attracts repeat buyers
Fits true to size
Excellent support
Cons
Requires a break-in period
Lacks ventilation
Who should buy the Fred Perry Baseline Leather
The Fred Perry Baseline Leather is a solid choice if:
You love collecting footwear of the same model and purchasing them in different color schemes that pair with various clothing.
You like shoes with a quiet yet classy aesthetic.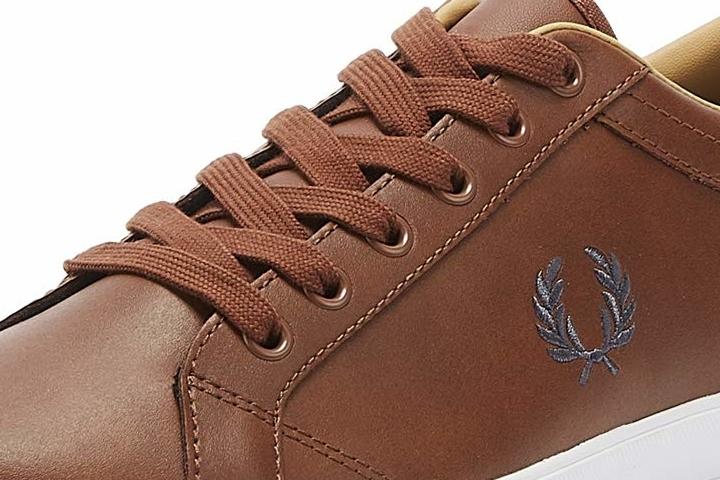 Fit and sizing
A solid feel can be expected from the low-top Fred Perry Baseline Leather, which has an upper made up of leather. It's offered in men's sizes. The lace-up closure keeps things tight, while the low-cut collar enables the ankle to move without hindrance.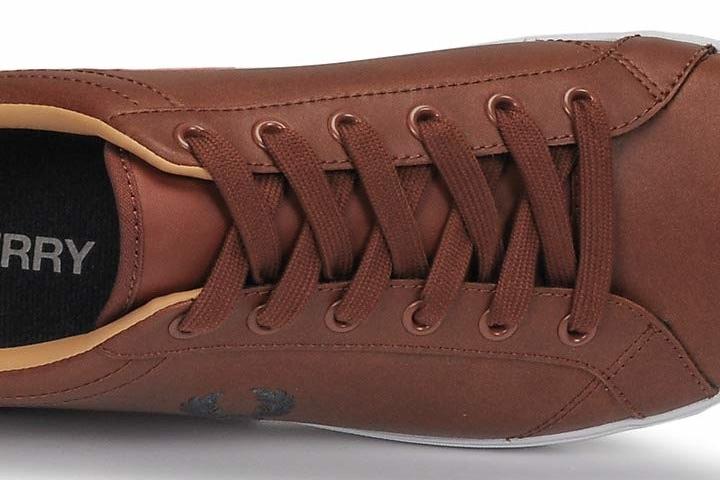 Style of the Fred Perry Baseline Leather
The Fred Perry Baseline Leather comes in white, tan, black, and dark airforce colorways. It has a classic, tennis-inspired silhouette that gives off a simple yet elegant vibe. It can be easily paired with a t-shirt and jeans for any casual day.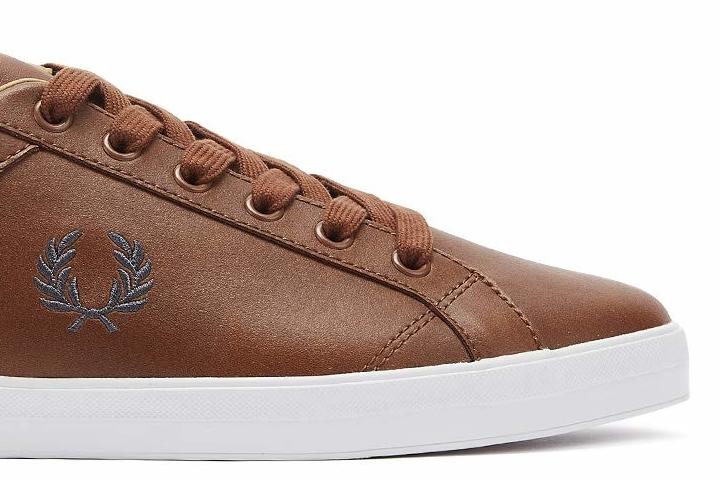 Pastel or neutral hues go well with the shoe. It has a sophisticated appeal that goes well with dressy outfits, such as slacks or chinos. The look can be completed with a button-down or polo shirt, resulting in a preppy style.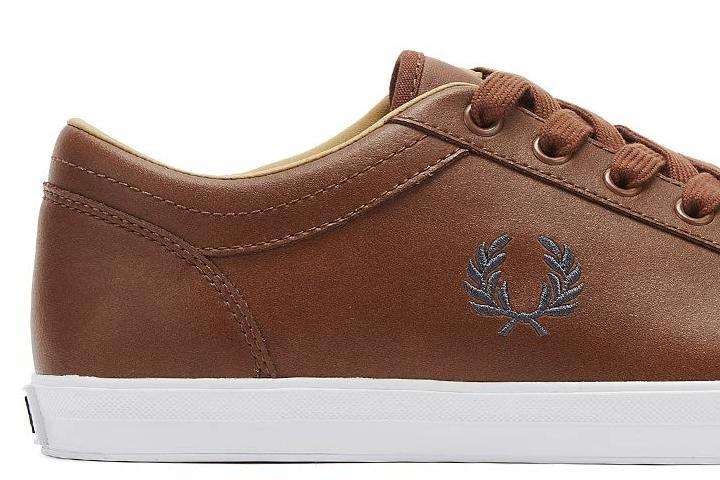 Notable features
A smooth, coated leather material makes up the upper of the Fred Perry Baseline Leather trainers. They have a contrasting leather lining along with terry toweling in its in-sock that provides unrivaled comfort. Additional detailing includes the tonal twin stitch that grants a preppy touch.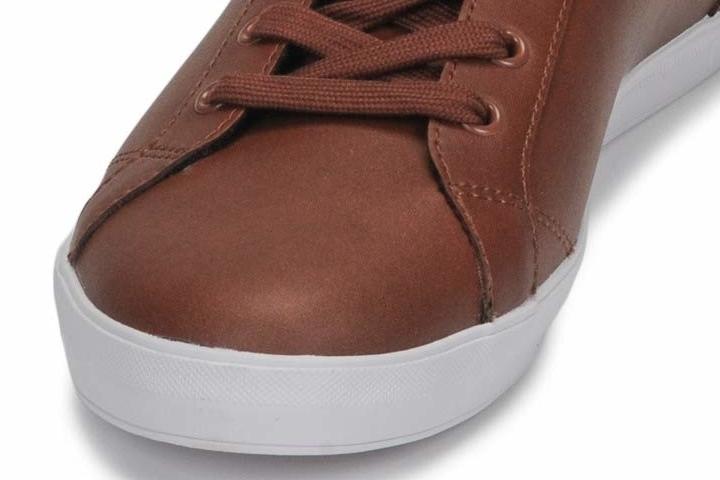 Embroidered on the shoe's side is the Laurel Wreath branding, adding a luxury sneaker look to the model. The silhouette is minimalistic and straightforward, giving off an elegant vibe. Completing the classic and smooth flair is the flat lace-up closure, along with the plain white midsole.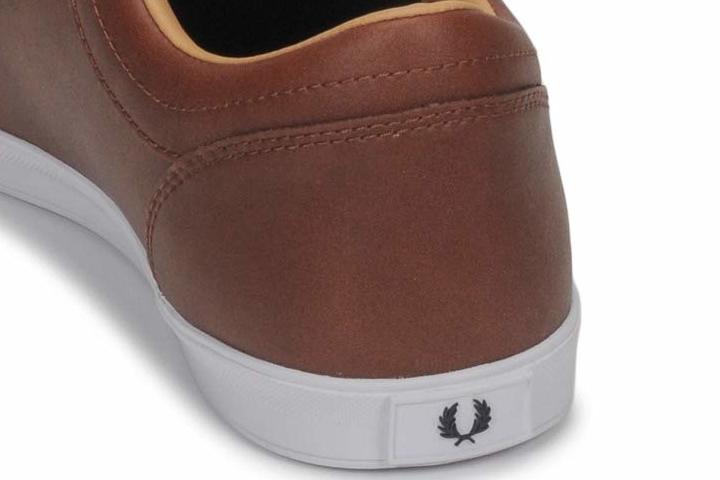 History of the Fred Perry Baseline Leather
British tennis champion Fred Perry is famous winning three consecutive Wimbledon championships in the 1930s. Also, he was the first tennis player to achieve a career grand slam at just 26 years old, having won four major singles titles in 1935.
The Fred Perry brand was launched in the 1940s when former Austrian football player Tibby Wegner approached Perry. He had come up with the first design for a sweatband, and the product was the first item to be sold in the Fred Perry label.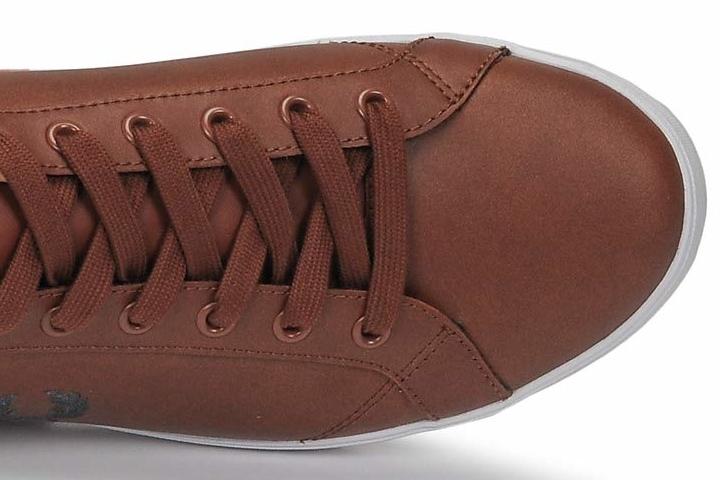 Since then, the brand and its Laurel Wreath logo have become widely recognized around the world. The image was inspired by the original Wimbledon symbol, a fitting tribute to Perry's illustrious career. Today, Fred Perry's clothes and footwear have become staples in sporty yet preppy fashion.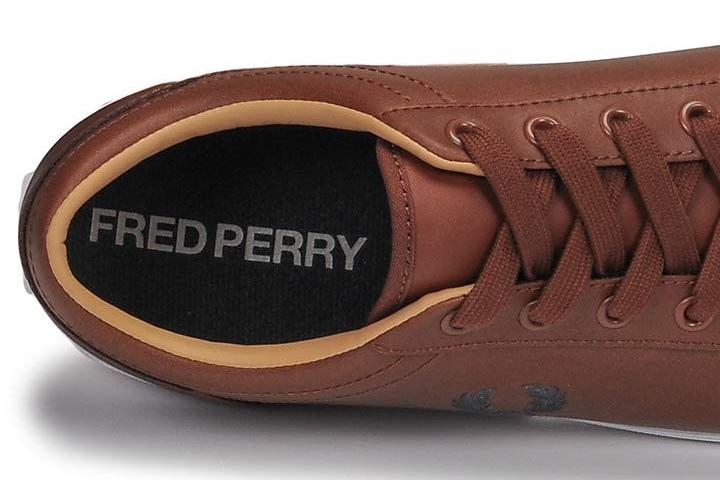 Fred Perry's kicks consist of sporty shoes with tennis-inspired designs. The label's plimsolls bridge life on and off the court. As such, the sneakers are infused with a relaxed look balanced by such functional features as a slim vulcanized rubber sole.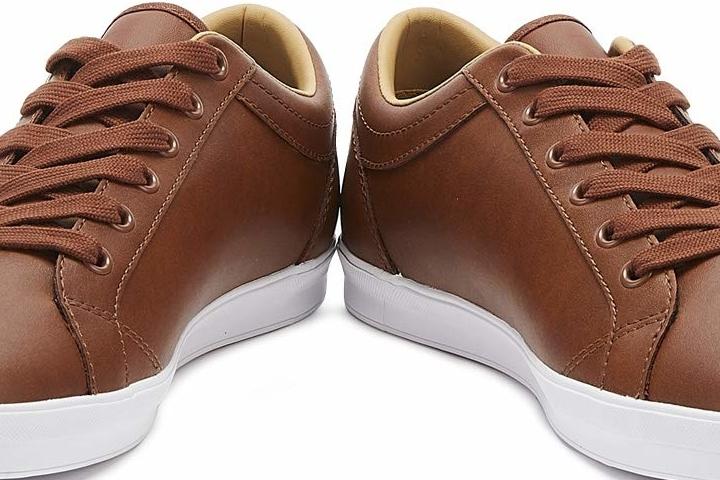 One of the brand's in-demand kicks is the Fred Perry Baseline Leather sneaker, a slimline leather plimsoll model. It has a smooth, coated finish in its leather upper, along with contrast-color lining for subtle detail. It's also trimmed with double-stitched edges in addition to its monochrome eyelets and textured rubber outsole.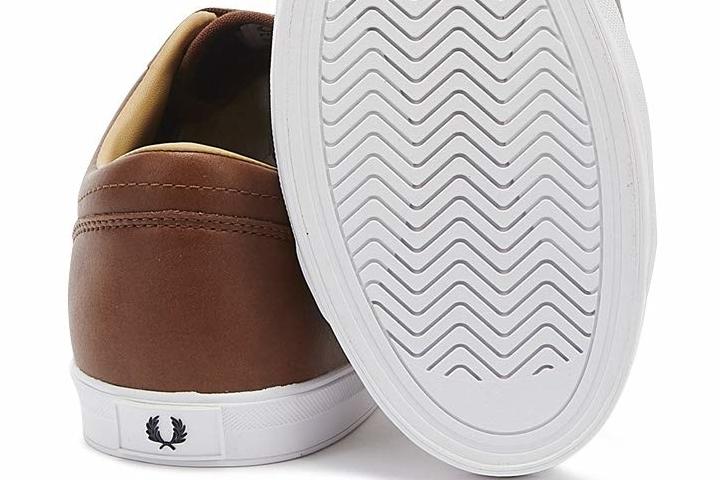 Such small details elevate the sneaker's minimalistic silhouette into a sophisticated design. It's ideal for those who want an off-duty look that doesn't get too lax on the stylish side. It perfectly suits spectators at both terraces and gig venues.
Additional info
The slim rubber sole has a subtle texture, providing traction and support.