The Fizik Vento Powerstrap R2 Aeroweave is the lightest and the most breathable model in the brand's lineup. With this, it is the most ideal for summer riding, especially on scorching hot days. The shoe might be expensive, but still, these Fizik shoes provide very similar high-performance in terms of stiffness and more breathability than other models in the same price range.
Pros
Adequate airflow
Rigid sole unit
Comfortable
Uniques design
Supportive fit
Handy closure system
Lightweight
Cons
Pricey
Durability concerns
Who should buy the Fizik Vento Powerstrap R2 Aeroweave
The Fizik Vento Powerstrap R2 Aeroweave might suit you well if:
A cycling shoe breathable enough to provide a fresher and cooler experience is what you are after.
You love wearing shoes with an unconventional design.
A companion for cycling that would not weigh your feet down is what you prefer.
Who should not buy the Fizik Vento Powerstrap R2 Aeroweave
Folks who prefer a shoe that would survive a crash and stays undamaged might have to make some careful considerations before purchasing the Fizik Vento Powerstrap R2 Aeroweave. A blogger worries about whether the thin upper materials are durable enough to endure the said circumstance and if the Velcro straps will retain their sticky closure. Other Fizik cycling shoes might be more ideal for you though. Also, take this Fizik pair off your choice list if you are on a tight budget. One reviewer gripes at the shoe's costly price and says he's paying more for fewer materials. You might be better off with Fizik Tempo Powerstrap R5.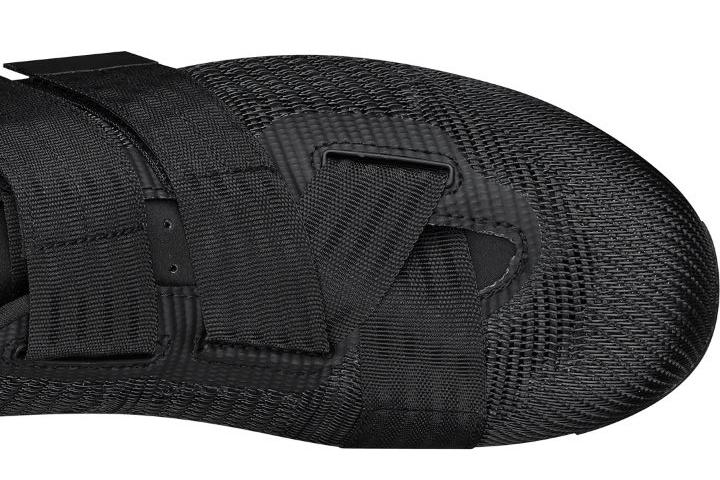 Fizik Vento Powerstrap R2 Aeroweave: A bike shoe unlike any other
What makes it unusual? Well, there are two reasons.
The first reason is the shoe's unprecedented upper material and design. The material used is called the Aeroweave, which is a woven fabric that is integrated with nylon fibers and thermoplastic polymer. The result is a shiny-looking, see-through mesh. The weave deliver next-level airflow and support in key areas.
The second is its Powerstrap closure. The Vento Powerstrap R2 Aeroweave employs two large Velcro straps that resemble car seatbelts. Each strap provides lockdown of the instep or the midfoot area. This closure wraps around the foot with just a tug of the strap as it distributes pressure evenly.
This last portion is not unusual, but it is worth mentioning as it plays a significant part in the shoe's high performance. We're talking about its R2 outsoles, which are made from pure carbon fiber. They reduce weight and provide increased stiffness. It has the highest stiffness index in Fizik's index chart.
Unparraled ventilation
The Fizik Vento Powerstrap R2 Aeroweave astonishes droves of cyclists with its unprecedented breathability.
Sole power
Plenty of reviewers commended the pair's stiff soles for their excellent power transfer.
Cozy and light
Many owners praise this road cycling shoe's exceptional comfort while a couple of cyclists say it feels very light.
Uncommon yet appealing
This shoe gains the approval of a lot of wearers because of its one-of-a-kind design.
A fit that supports
A number of users appreciate the Vento Powerstrap R2 Aeroweave's supportive fit.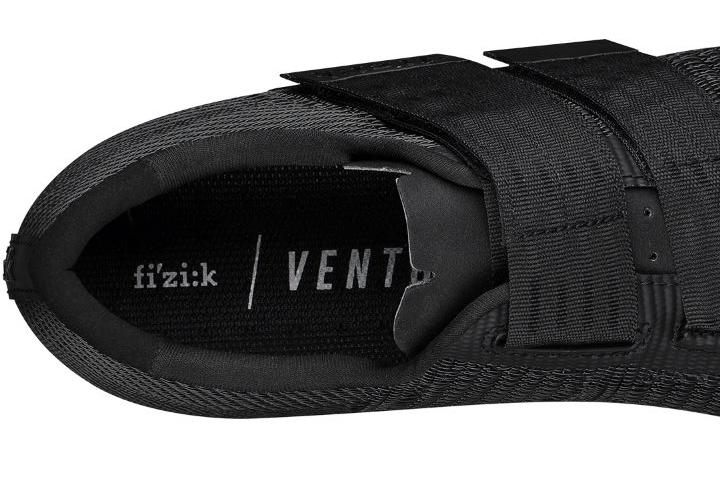 Easy and effective
Its easy-to-use and effective strap closures are a treat to use, according to a few wearers.