The Anasazi Lace is back but better than ever in the NIAD Lace, according to a professional reviewer. That said, this all-rounder from Five Ten is able to "forge a reputation of its own", as another tester puts it, with its exemplary platforming capabilities and dreamy confines. Indeed, staying in command is the shoe's A-game, and you'll be doing so for many sends, thanks to its stellar durability.
Pros
Tough as nails
Edges like a champ
Mighty adhesive
Comfier than its predecessor
Fantastic heel fit
Great on pockets
Breathable
Cons
Subpar sensitivity
Uninspiring on toe hooks
Who should buy the Five Ten NIAD Lace
The NIAD Lace is the successor to the 5.10 Pinks, a.k.a. the Anasazi Lace. Add it to your shopping cart if:
Edging is the meat of most of your ascents.
You prefer climbing shoes that can brave abrasive hazards (outdoors) in the heat of the sun.
Converting fingerholds into toe-jammable slots is part of your sending maneuvers.
Who should not buy it
Trade the NIAD Lace for the Scarpa Force V if a more sensitive pair is what you need. Also, with virtually zero negative reports about its toeing performance, the Arpia from Scarpa is a fine alternative to the featured climbing shoe.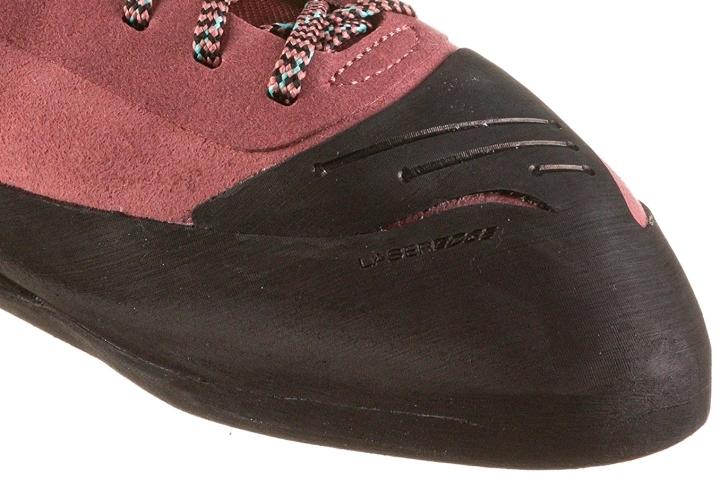 Updates to the 5.10 NIAD Lace
Compared with the first lace-up model, the NIAD Lace comes with a broader toe patch. It encourages route smashers to be more creative with their toeing maneuvers.
The 5.10 Anasazi Lace was a slip-lasted shoe; the featured kick, on the other hand, is board-lasted. Board-lasted shoes trade flexibility for stiffness, which results in extra support and edging comfort.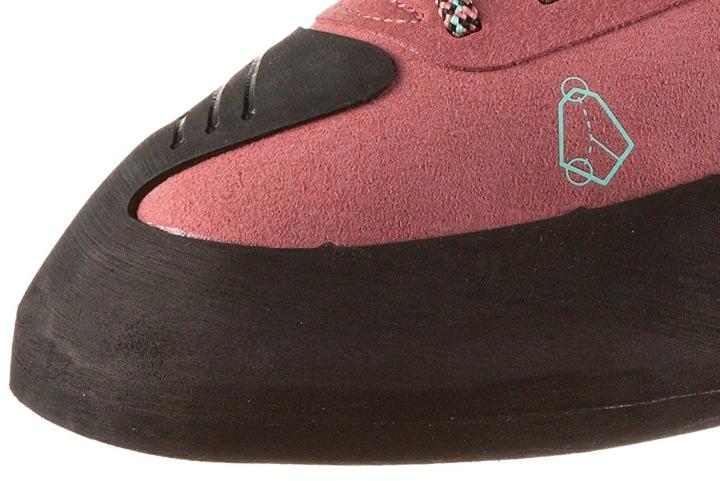 A force to be reckoned with durability-wise
Professional reviewers have nothing but admiration for the NIAD Lace's longevity. One of them is convinced that its grippy outsole can withstand abuse and "should last a while before needing a resole." Another is floored by its enduring pink upper, which "returned unscathed" after climbing on rock, whose crystalline surface is notorious for shredding rubber and all sorts of upper materials.
Five Ten NIAD Lace: Powerful on edges
An expert says that his NIAD Laces conquer edges "like machines." The shoe is able to toe "like a fiend onto micro-edges," says another.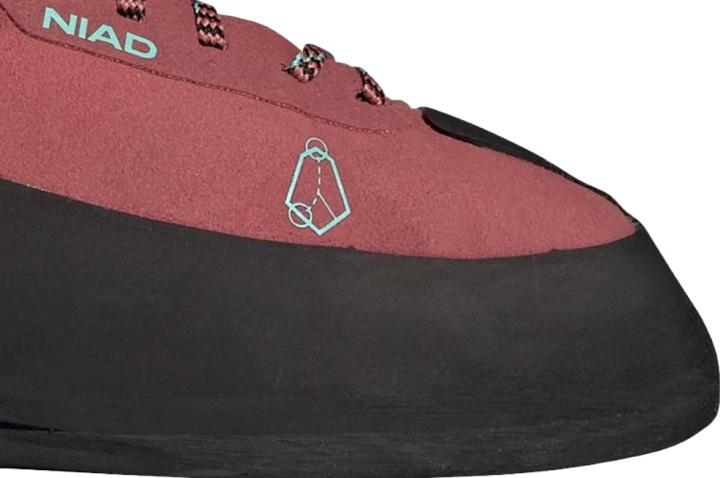 Boss-level stickiness in every pair
To a professional tester, the shoe's C4 rubber outsole is mighty grippy, and "there's nothing better." There's also a critic who was able to "commit to horrible slopey volumes indoors," thanks to its level of tenacity.
Could use a bit more responsiveness
The Five Ten NIAD Lace has a "muffled tactile sensation," according to a gear pundit. He said that this issue makes some foot placements tricky and tension-inducing.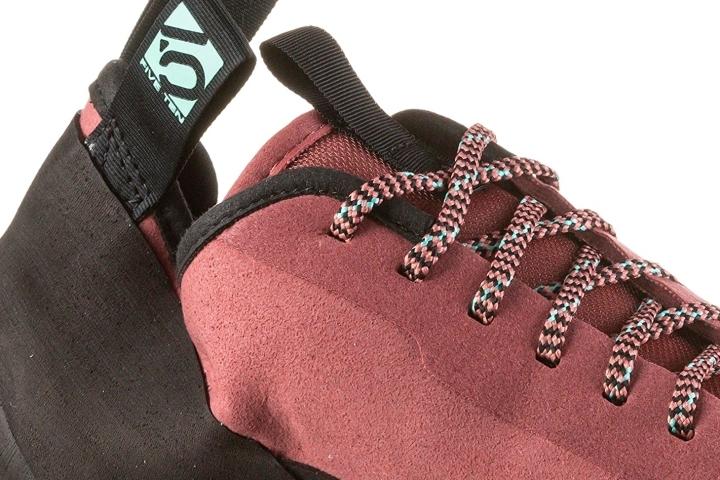 Climb with super-pampered feet
Footwear mavens are united about the NIAD Lace's 10/10 comfort. One of them even swears that it's "more comfortable than its predecessor."
The NIAD Lace's suction-cup heel
Critics just love the heel fit of the 5.10 NIAD Lace. One of them says that this breathable shoe has a "far superior heel cup" to its predecessor. One other tester is more floored by the climbing creativity it provides, stating that it's "more versatile than previous models."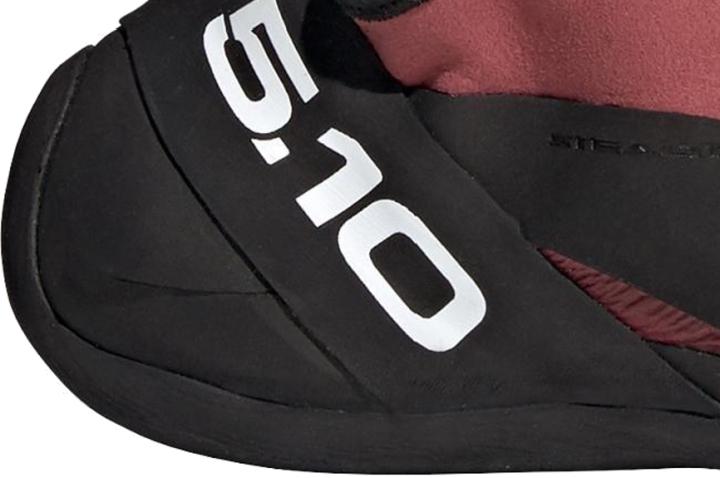 A toe-hooking climber it is not
"It wouldn't be my go-to shoe" for problems requiring a lot of toe hooks, says a disappointed critic. To him, the wider coverage of its toe patch is a missed opportunity.
The pocket-worthy NIAD Lace
Its toe profile "helped me ease into smaller gaps," says an impressed blogger. He also adds that, while the shoe is satisfyingly stiff overall, the semi-pointiness of its toe zone affords purchase in tiny slots.