Evident through its name, the Alpine from Dynafit is a trail running shoe that's ready to move you quickly through the rugged mountain terrain. May it be half marathons to 25Ks or anything shorter, its responsive and agile ride keeps you pushing. Even more, it's outfitted with protective materials that mute out the harshness of the trails. And if you want a tank-like shoe, the Dynafit Alpine comes up to scratch!
Pros
Perfect grip on wet, muddy & technical trails
Inspires a fast ride
Seamless transitions
Protective all over
Impressive durability
Feels lighter than its weight
Tongue stays in place

Not hot on warm days

Spot-on fit for medium to narrow feet

No lace bites
Cons
Harsh when running easy
Not for anything beyond 25K
Heel lacks security
Too snug for wide feet
Who should buy the Dynafit Alpine
A long-time trail runner expresses his wish to "prevent the Alpine from being pigeonholed as 'just' a technical mountain shoe" because it's so much more than just that. With its qualities, it's also for:
fast training runs ranging from

short runs to 25Ks

races on technical trails
confident runs on rather

wet, muddy, and demanding trails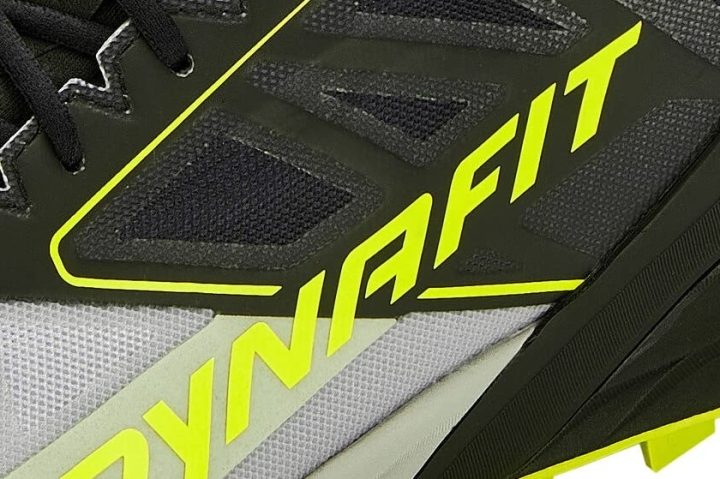 Who should NOT buy it
Although it shows pure prowess in the mountains, the Dynafit Alpine also has its fair share of weaknesses. If you want something that's not harsh on easy days, accommodates wide feet, and has no heel slips, the Salomon Sense Ride 4 is a better option than the Alpine.
If you're looking to really clock up the miles on the trails, the Salomon Speedcross 5 is a speedy, go-the-distance alternative.
Where everything is fast-paced
"This is a shoe that wants to go fast," remarks one runner who digs the Dynafit Alpine's performance. It's responsive and is full of energy; it "wants to encourage the racers among us to hunt for the best times," chimes another trail running athlete.
"My mind is blown," adds another reviewer who's been smitten by the shoe's quick and fast ride. On top of its obviously springy performance, the Dynafit Alpine also has a rocker geometry that seals its being speedy.
As one tester puts it, the rocking sensation is "well-executed and certainly does feel natural" in the Alpine. Overall, if you want a summary of the ride, it's this: If the Salomon Sense Pro and Salomon Sense Ride had a baby, it would be this shoe.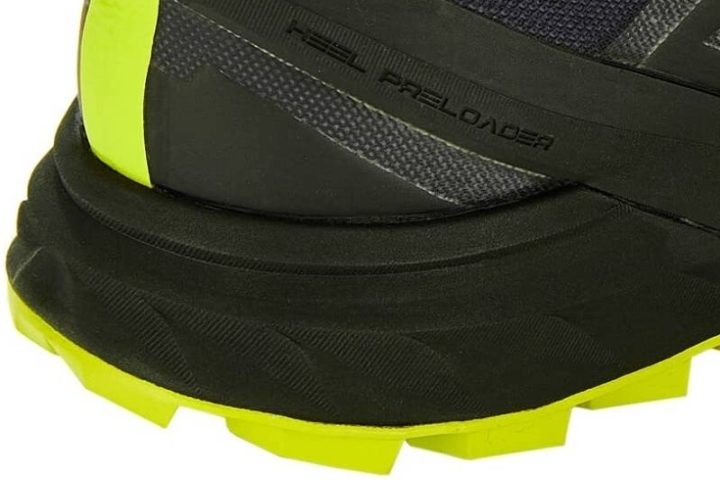 Navigate the trails with utmost protection
It keeps things pretty minimal. To this, runners agree. So much so that one of them mentions that the shoe's "simplicity allows for sensitivity." It makes you feel "in tune with the trails," continues another. And the overall feeling is just "phenomenal," testifies another long-time trail runner.
But what's more, it doesn't do this at the expense of protection. There's still enough cushion to dampen impact and minimize the harshness of the trails.
Weight that won't hold you back
At 280 grams/9.9 ounces in men's US 9, "it's by no means the lightest of the bunch," reviews one skyrunner. But it's "nimble like a cat," puts one expert in her review. Its weight feels "evenly spread" across the entire shoe. Meaning, it has enough weight to keep you anchored but also moves the weight forward when you're in motion.
For context, trail shoes, on average, weigh in at 319 grams/11.3 ounces.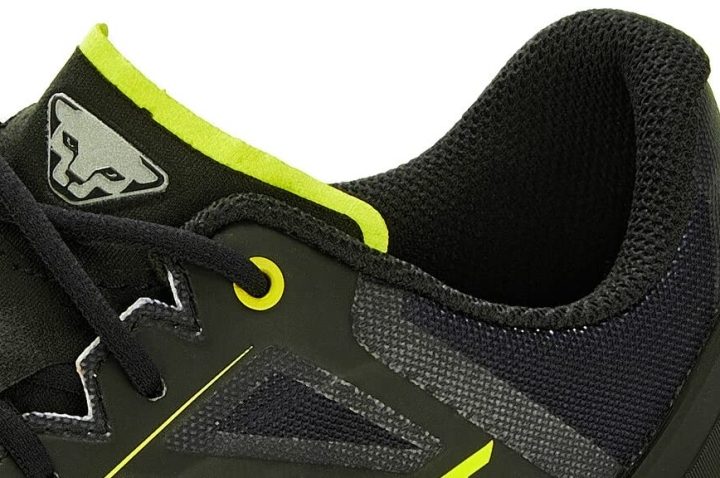 Is it really an all-rounder?
All-rounder is how the Alpine mountain running shoe is described. "I think that statement still largely still rings true, with minor exceptions," replied one athlete to this claim. Another jumps in commenting, "I think this needs more clarification" because (1) it's harsh on easy and recovery days, and (2) it doesn't feel comfortable beyond 25K (a heel counter thing, which will be discussed further below).
Digs just about any surface
What more can you expect from a Vibram-equipped running shoe? Of course, it lives and breathes traction! And the Dynafit Alpine proves just that.
On slick, rocky, mountainous, and highly technical conditions, it's "stellar" and sticky, to say the least. So much so that a trail runner feels "100% safety" from the shoe. And even though it's not "an all-out mud-busting beast," it also offers sufficient grip on muddy sections.
Overall, almost everyone agrees that this is what Dynafit meant when it proclaimed the Alpine a versatile shoe. It crushes through almost every surface you throw at it.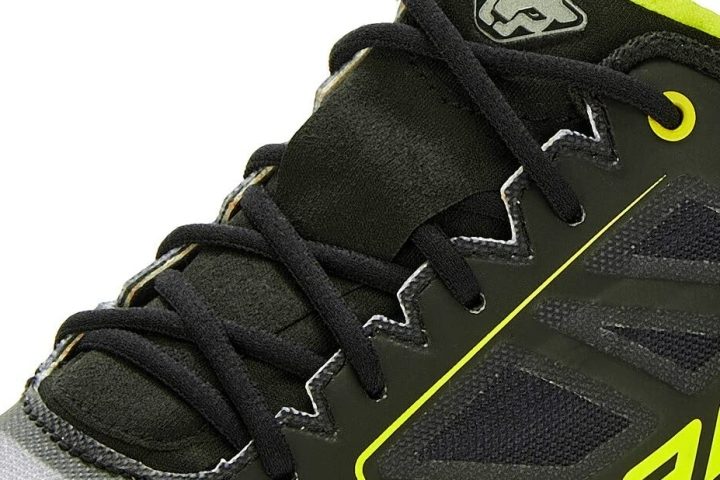 No unwanted movements in the Dynafit Alpine
Those with medium to narrow feet can agree that the shoe has a precise fit. A wearer describes it by saying it has a "sock-like fitting nestled against [his] foot."
However, it can be a touch too snug for wide-footed runners. Dynafit has openly advised the public to go half a size up. But experts say to be truly comfortable in the shoe, especially if you have broader feet than most, a full-size up is key.
The tongue ups the whole experience
It's gusseted (attached to the sides), and above all, it has a soft padding that makes it "protective but not intrusive." Even better, it mitigates lace bites.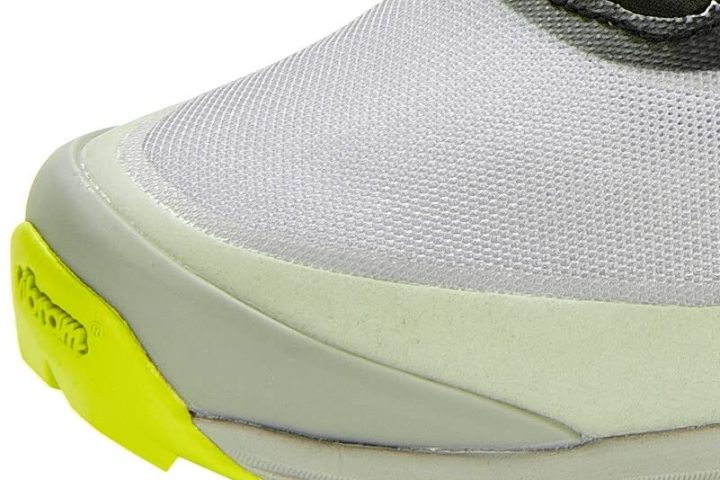 Cool and breezy
Despite the tongue offering a great amount of protection, ventilation is not lost in the Dynafit Alpine. One mountain runner shares that even at 80°F, his feet don't feel hot.
The Alpine's heel counter is a miss
Testers who commented on the shoe's heel counter can't agree on whether it's too short or a touch too long. But if there's one thing they can agree on, it's stiff.
Those who have mentioned that it's on the shorter side warn that those who wear bulky orthotics can experience heel slips. Another also adds that, generally, it causes a "fluctuation in fit." Meanwhile, those who have pointed out that it's too long find it annoying and very noticeable on their long runs.
The solution? A good lace lockdown. But the thing about this shoe is it has very stretchy laces; it's hard to get a good tie-down. Most of the reviewers, if not all, advise for you to change the laces instead. Some say that an additional eyelet would help (for back-lacing purposes) to remedy heel slips.
A beast in performance and quality
"With seemingly no corners cut" on durability, the Dynafit Alpine's $140 price tag doesn't shock trail running aficionados. According to one of them, he has tried his best to "beat the hell out of these shoes," but the midsole is not wearing out nor is the midsole bottoming out. To add, he has already logged ~200 miles in the shoe.
Straightforward isn't always bad
The Alpine from Dynafit has a sleek and minimal profile; it's not the type of trail shoe that screams at you. It has a simple design; a runner says, "simple black and white define the look of this shoe." Another trail running enthusiast loves the shoe's design so much, he gladly expresses, "Dynafit has a really great design department!"