If freeing and comfy hikes are what you are after, the Inquire Mid is happy to oblige. As a perfect match for both city trips and trail escapades, this Danner boot will have you adventure-ready wherever you are, come rain or shine. With a little bit of compromise, specifically on the heel lift and midfoot zone, the Inquire Mid makes your every outing dream a reality.
Pros
Day-one comfort
Astonishingly lightweight
Relentless traction
Do well on icy surfaces
Offers sufficient warmth
Ample water protection
Eye-catching aesthetics
Cons
Stiff around ankle
Unreliable arch support
Who should buy the Danner Inquire Mid
The Danner Inquire Mid is a lightweight hiking shoe best recommended for:
female hikers and fans of leather hikers who want a boot that delivers relentless traction on icy surfaces
outdoor adventurers who are into day hiking on trails or urban hiking while carrying a light pack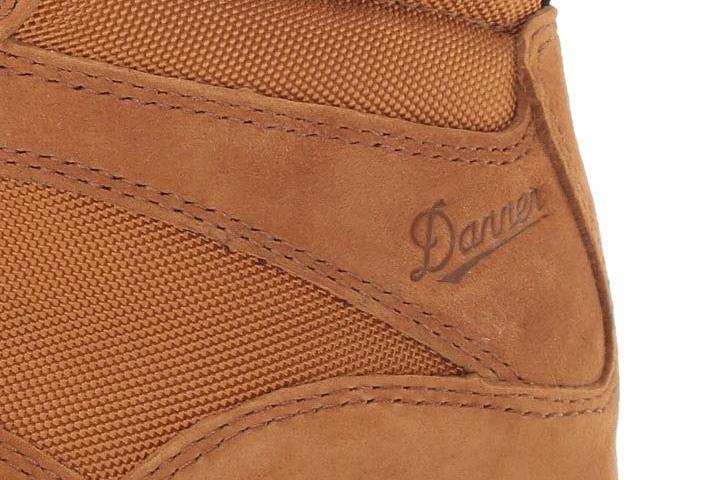 Allows freer mobility
Are you ready to add the Inquire Mid to your growing collection of trail boots? Before you do, take a look at what you are getting yourself into.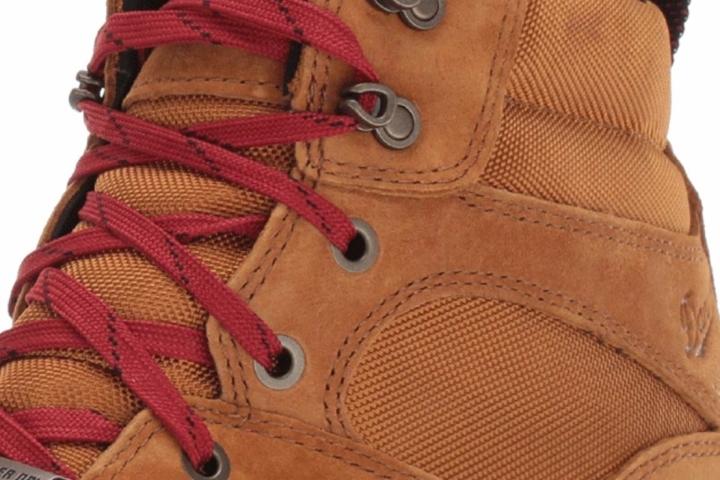 First off, the Inquire Mid piece is specifically for the female crowd. The upper's seams and non-overlayed parts make the boot extra flexible, allowing for freer mobility, especially during transitions.
Danner Inquire Mid comes with full waterproofing
It has a proprietary liner that gives two benefits: full waterproofing up to the height of the collar and sweat dissipation.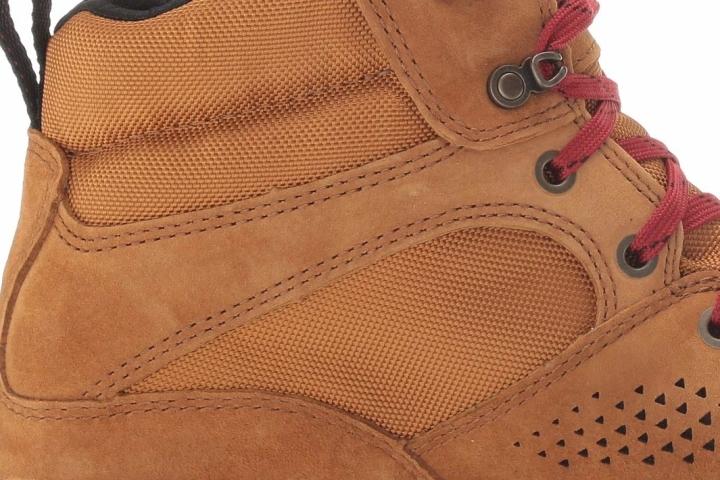 An odor-free ride is yours in this boot, thanks to its supportive OrthoLite footbed with antimicrobial and moisture management features.
Requires additional cleaning time
While its mostly leather upper gets the job done in protecting the foot from the elements, its seamed construction requires additional cleaning time.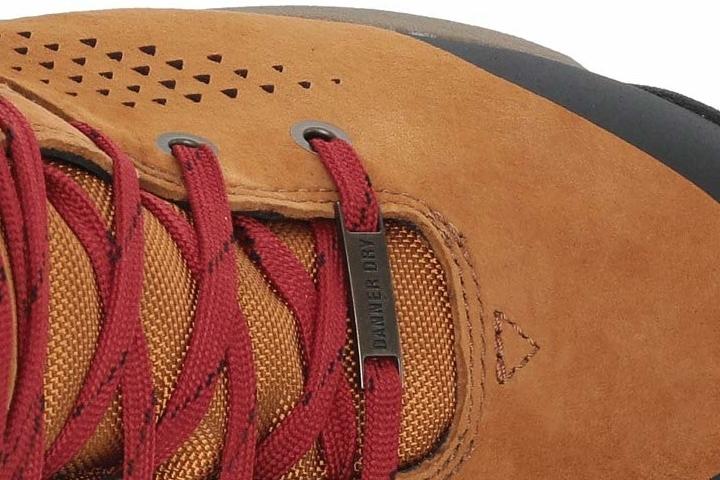 Its minimal heel brake might not be enough for extra slippery slopes.
Midfoot zone lacks sufficient supportive
The Inquire Mid could have a snugger heel fit, according to an owner. It also has an unreliable arch, says another. Its midfoot zone is not very supportive.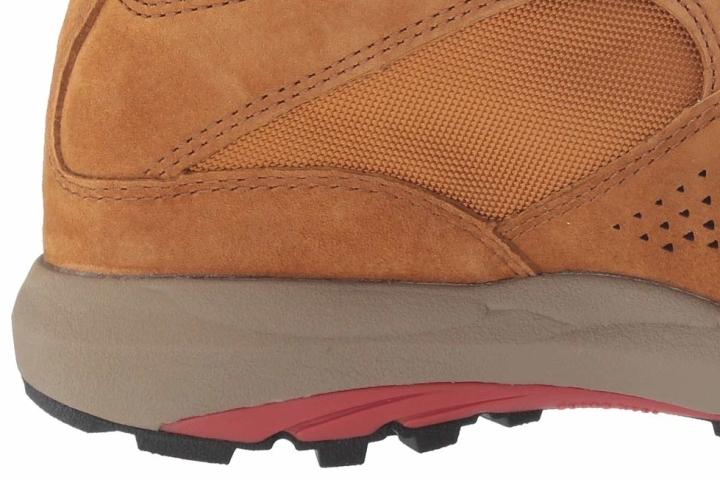 Yet again, the Danner Inquire Mid is a favorite sneaker-style winter boot for many female hikers. Based on several tests, it demonstrates a solid performance and cross-functionality especially in winter climates.
Instant comfort from day one
Dozens of hikers love the Danner Inquire Mid's day-one comfort. It offers a comfortable experience fresh out of the box.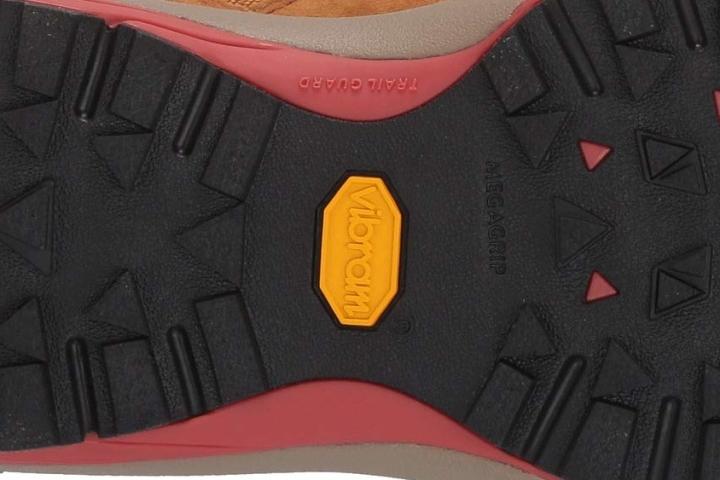 Many find this hiking boot astonishingly lightweight. Its Vibram outsole provides relentless traction, particularly on icy surfaces.
Provides sufficient warmth on colder days
Despite lacking insulation, which most winter boots have, the Inquire Mid provides sufficient warmth in cold (but not below-zero) conditions.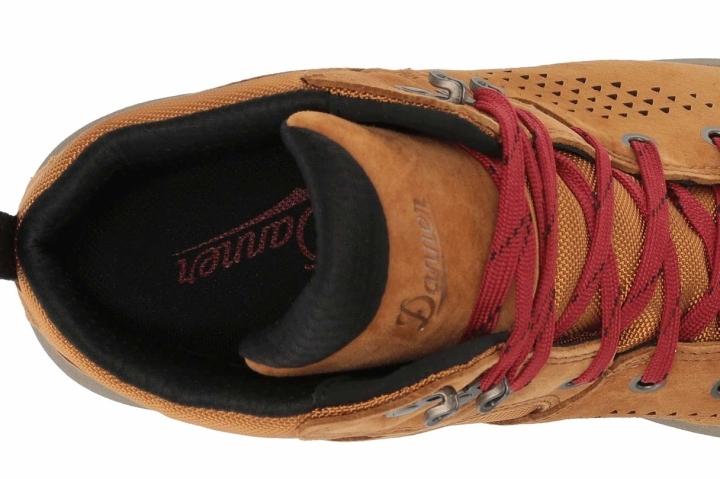 The Danner Inquire Mid provides ample water protection in inclement weather. Numerous adventurers adore the shoe's eye-catching aesthetics. These hikers "look cute with jeans and leggings," one of them said.
Danner Inquire Mid
The Inquire Mid is part of the brand's 365-day warranty, which will do right by you in case the boot is either with a defect or not up to Danner's standards.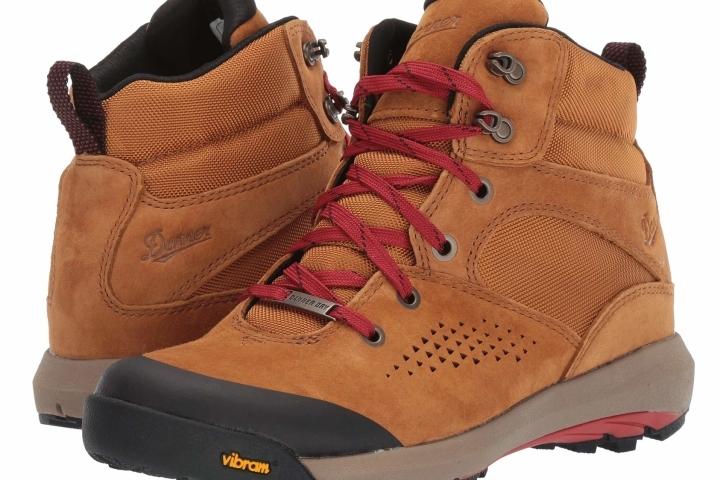 If you are a fan of suede hikers, you can go full-on suede with the Danner Inquire Chukka instead.