Who should buy the Converse Chuck 70 Low Top
This classic-inspired Converse Chuck 70 Low Top could be a great match for you if:
You are looking for a sneaker that features Ortholite cushioning for a better in-shoe feel.
You want a shoe that uses durable and organic canvas for its upper construction.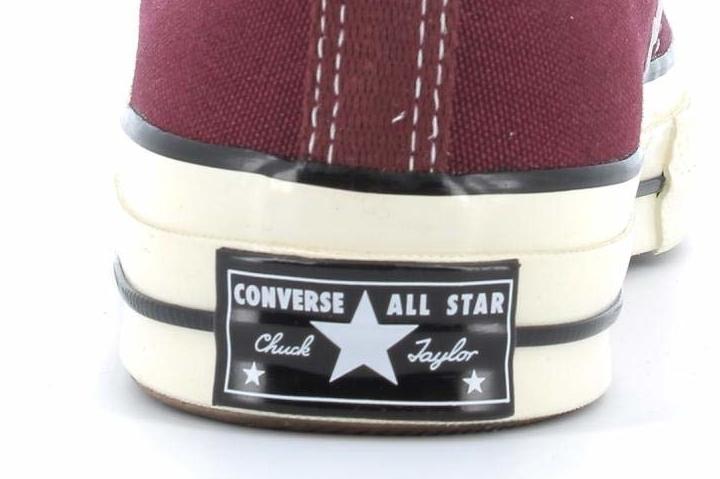 Style of the Converse Chuck 70 Low Top
The Converse Chucks has been an emblem in the fashion industry as it offers a distinctive sense of style. It has also been representing some of the notable sub-cultures. Its design delivers a timeless appeal that also provides versatility, giving the wearer the freedom to express their creative self through their style.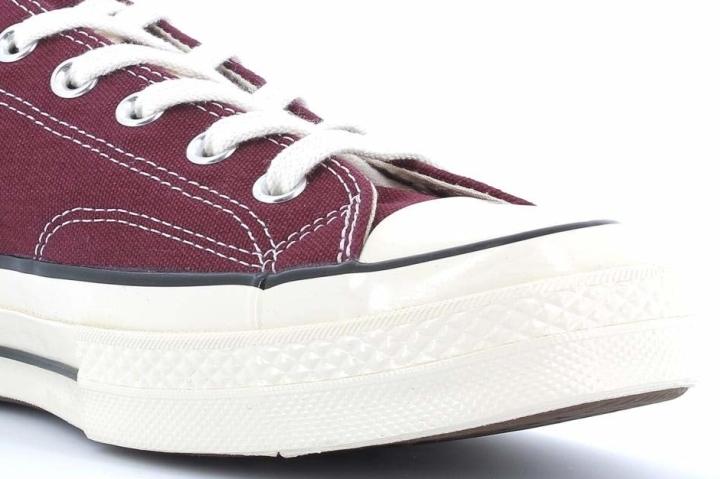 The successful transition of the Chucks from being a basketball shoe to becoming lifestyle footwear allows it to blend in effortlessly with the continuous evolution of trend and style. With the Converse Chuck 70 Low Top, the brand was able to balance out the past and the present with its design.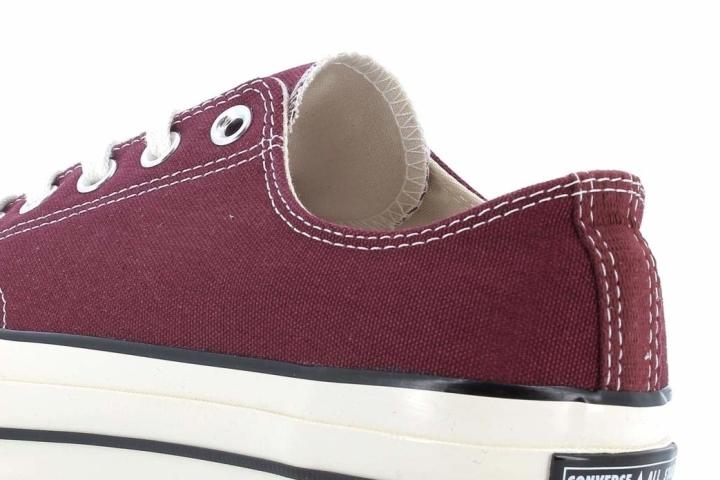 From a casual stroll around town to attending music festivals, this low-top sneaker adds impact to one's style. With its flexibility and numerous color options, it is able to complement a wide variety of ensembles from a simple combination of t-shirt and jeans to dressier outfits like a black tuxedo or a wedding dress.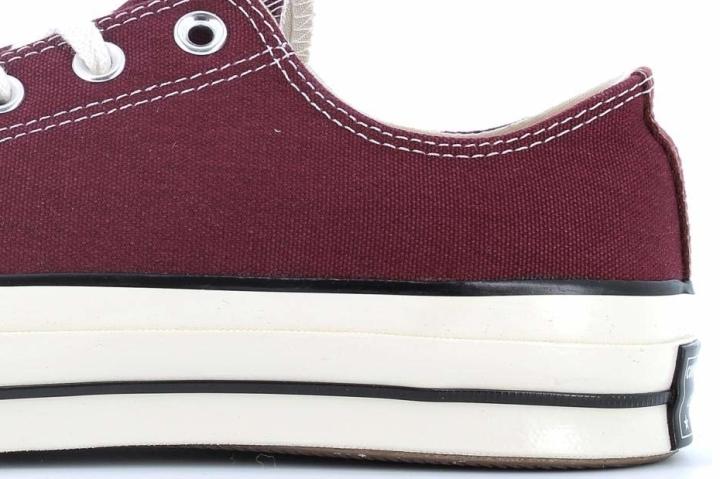 Notable Features
The Converse Chuck 70 Low Top displays a similar appearance to its originator some may think it's just the same shoe. But when looking closely, the differences between the two silhouettes are quite notable.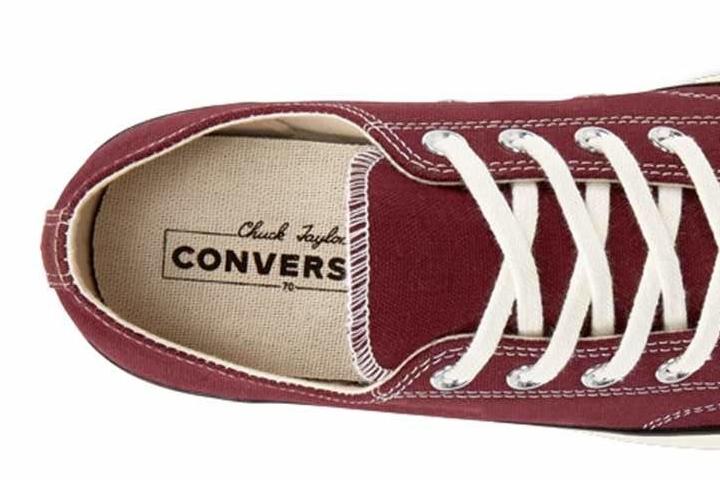 The thicker canvas featured on the Chuck 70 as well as, the thicker sole and the stitching is a few of the significant changes on the sneaker which also gives it its own identity.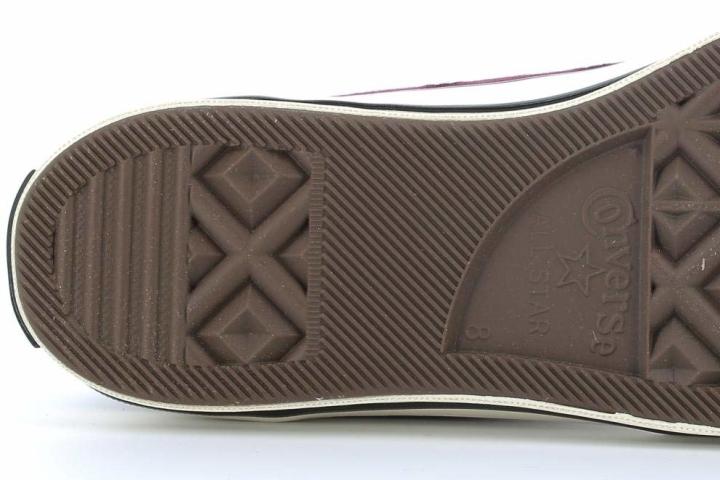 History of the Converse Chuck 70 Low Top
One of the most iconic sneakers of all time, the Converse Chuck Taylor holds a rich heritage that plays a significant part in the sneaker history. In the year 1917, the shoe was birthed, and it was initially just named the All Star.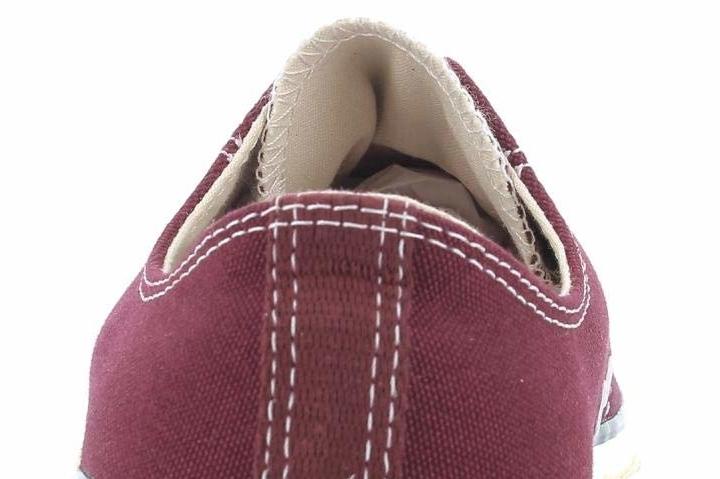 Through the years, the silhouette remained a true icon with its timeless appeal. Many variations of the Chuck were introduced by the brand, offering the masses a wide variety of choices. These variations display stylish designs that never fail to pay homage to its heritage such as the Converse Chuck 70 Low Top.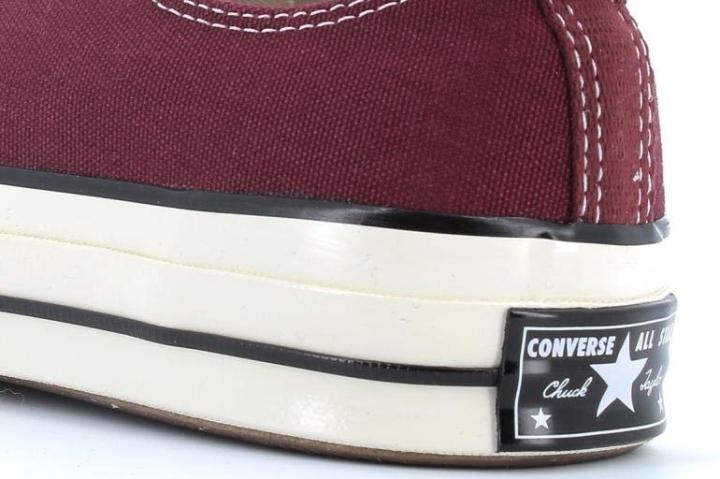 The Chuck 70 Low Top exhibits an updated design with a low-cut profile that offers respect to its originator. The sneaker offers the classic colorways of the Chucks as well as its own variations such as the Converse Chuck 70 Porcelain Peony Low Top that showcases distinctive graphics all over its upper.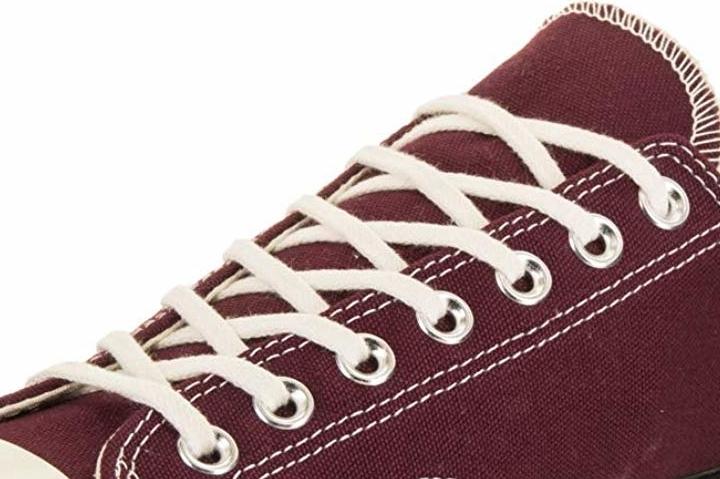 Compare popularity
Interactive
Compare the popularity of another shoe to Converse Chuck 70 Low Top: