Whether there is a trail to conquer or the city wants you to explore, the Flow Centre from Columbia is a dependable companion to have around. Armed with technologies that blur the divide between urban and backcountry, this piece has you covered with more than enough surefootedness on top of extraordinary comfort. It's also light both on feet and your wallet, making it among Columbia's must-haves.
Pros
Cloud-like comfort
Exceptionally grippy
Supportive arch (women's version)
Among the cheapest Columbia kicks
No break-in required
Quite light
Breezy confines
Cons
Frail eyelets
Somewhat narrow toe box (men's)
Who should buy the Columbia Flow Centre
Built extra light yet protective, the Flow Centre might be for you if:
The trails you tackle have soft-soiled parts.
You're looking for an inexpensive boot that you can wear both on moderately rugged trails and city pavements.
You prefer to reach the end of the trail as fast as possible, minus the sweaty feet.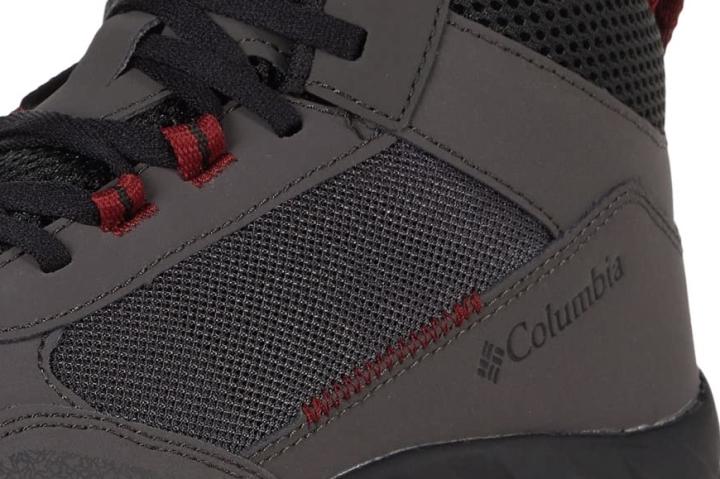 Who should not buy it
Trade the Flow Centre for the Danner Skyridge if you want a pair with sturdier eyelets. If you have stout toes, check out the Altra Lone Peak Hiker instead.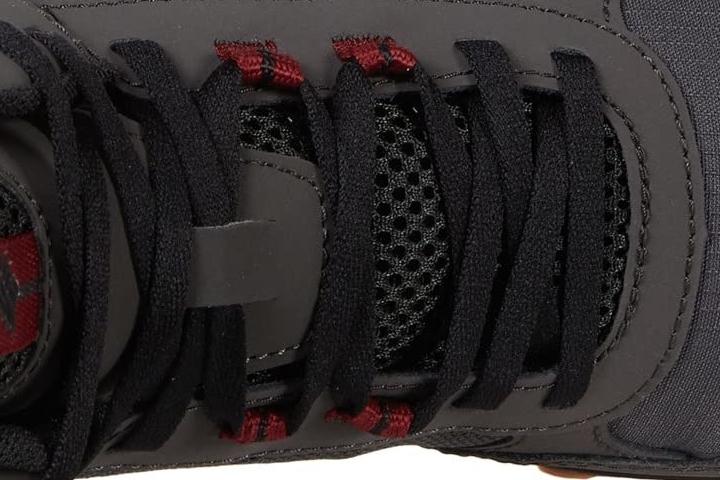 Exceptional comfort level from the box
Hikers in droves find the Columbia Flow Centre immensely comfy right from the get-go. Some of them even refer to the experience as "like walking on clouds."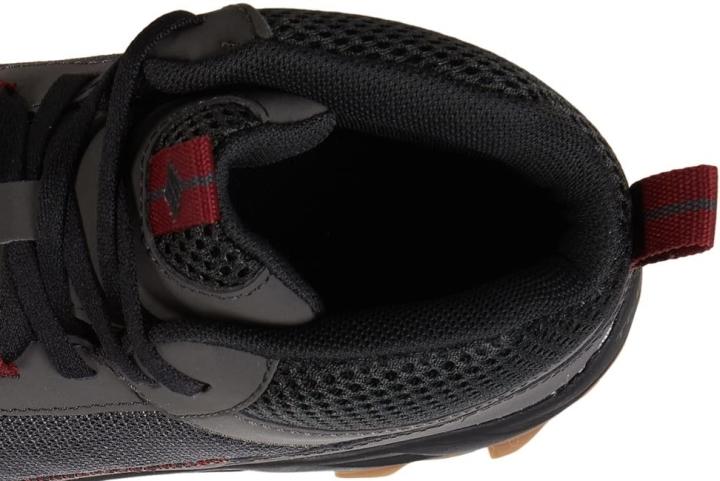 Columbia Flow Centre equals maximum stickiness
This Columbia hiker provides superb slip and skid resistance, according to many. Its opposing lugs make ascents and descents safe.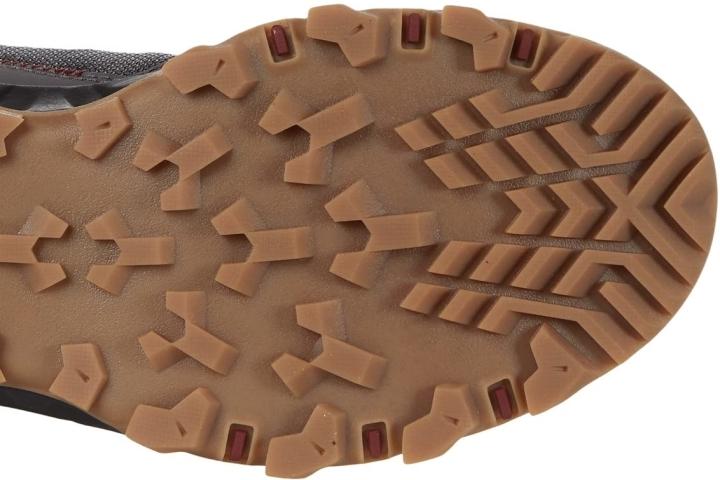 Mighty supportive for her
Many female trail-goers find the Flow Centre remarkably supportive, particularly around the arch.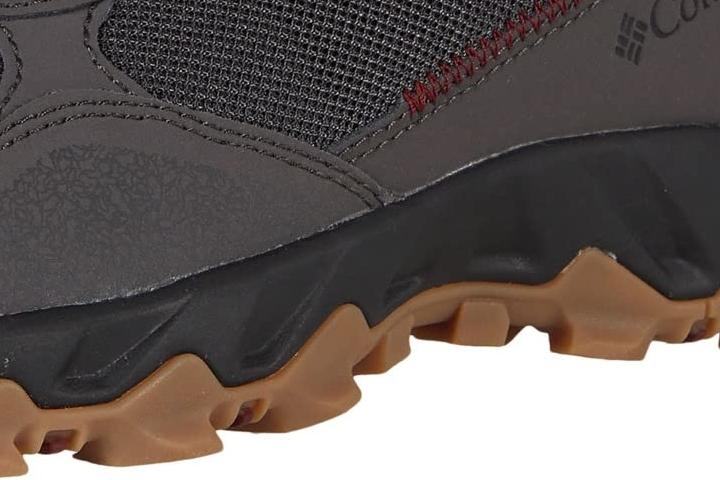 Not-so-enduring lace holes
The shoe's top eyelets tear easily, according to adventurers from both gender camps.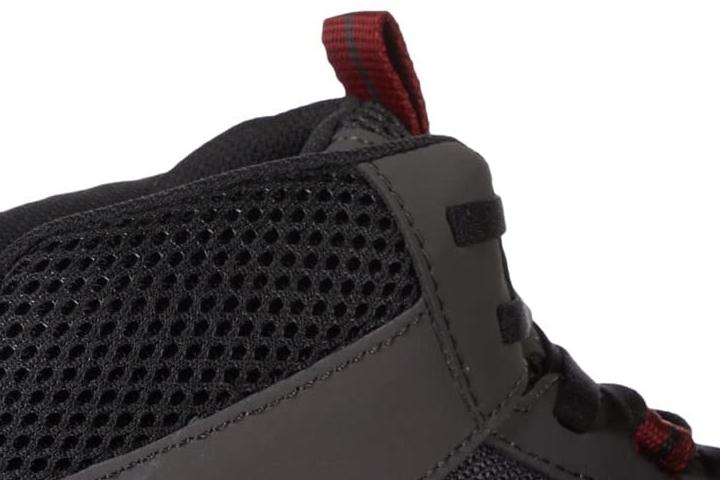 Rather tight around the toes (men's variant)
There are those who say that the men's Flow Centre has a tad narrow toe box.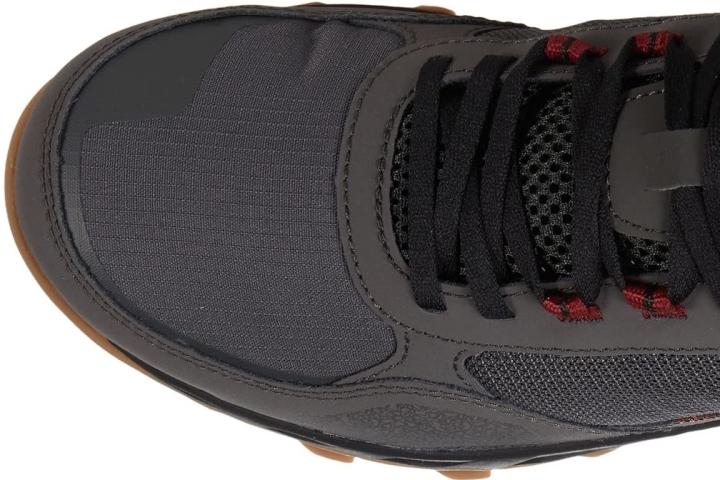 A real delight price-wise
With its minimum asking price of $100, this hiker from Columbia is quite affordable.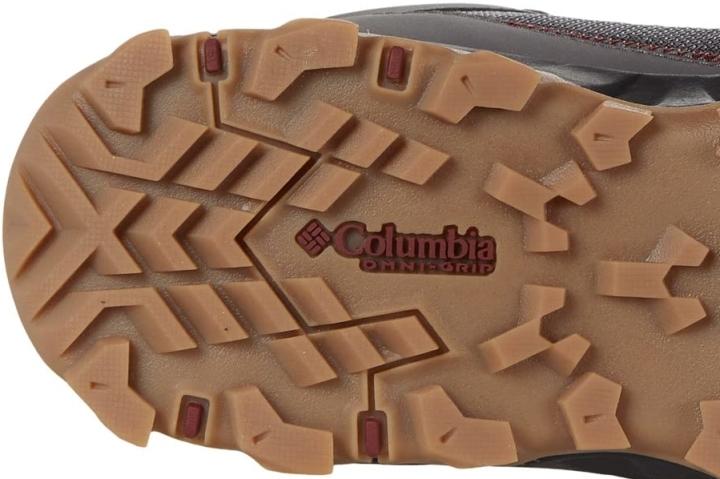 Lighter than most of its kind
With an average of 360 g per shoe, this day hiking boot is one of the lightest hiking boots out there. Case in point: most mid-top trail kicks weigh about 500 g per boot.
Sweat-free adventures in the Flow Centre
It comes with more than enough mesh panels that keeps feet cool and fresh on summer escapades.
Columbia Flow Centre vs. Trailstorm Mid Waterproof
The Flow Centre sees a rival in the Columbia Trailstorm Mid Waterproof in this head-to-head. Their differences are as follows:
Outsole. Between the two Columbia boots, only the Flow Centre has a heel brake. This feature, along with the Flow Centre's aggressive lugs, is extra useful when tackling slippery descents.
Water protection. Engineered with Omni-Tech, the Trailstorm Mid Waterproof provides up to three inches of waterproofing from the ground up. The Flow Centre, on the other hand, is completely non-waterproof.
Price. The Flow Centre is cheaper than its rival by roughly $10.
Lightness. The Trailstorm Mid Waterproof is lighter than the Flow Centre by approximately 40 g per shoe.
TAKEAWAY: For sunny adventures where the terrain can get loose and tricky, opt for the toothier Flow Centre. If you prefer hiking on manicured trails in wet conditions, you can't go wrong with the slightly pricier yet lighter Trailstorm Mid Waterproof.