Excellent for the snowy outdoors, the Firecamp Boot allows hikers not just to survive the cold but also to enjoy it. Case in point: this winter hiker from Columbia has the power to keep your feet toasty down to -25°F/-32­°C. It's a highly recommendable hiker for frigid pursuits, especially for peeps who want kicks that are snug everywhere.
Pros
Light
Mighty warm
Waterproof
Stylish
Comfy
Affordable
Who should buy the Columbia Firecamp Boot
Multi-sport footwear, the Firecamp Boot underscores versatility both on rugged trails and concrete pavements. This hiker must be part of your collection, especially if:
You're an adventurer who likes hiking in northern states such as Minnesota, North Dakota, and Montana.
Lightweight hiking boots, especially those with 200-gram insulation, are what you prefer.
You're looking for a dapper-yet-inexpensive boot that can withstand wetness from slushy trails.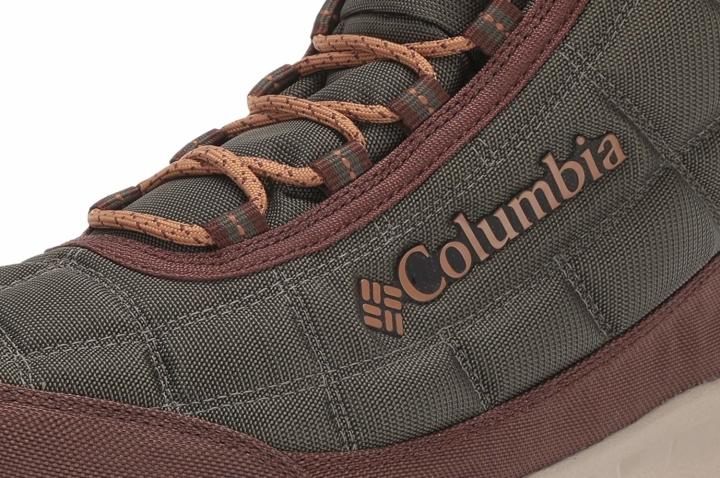 Who should not buy it
If you have stout feet, particularly around the forefoot, you might get disappointed with the Firecamp Boot. In its place, consider either the Timberland Euro Hiker Shell-Toe or the Xero Shoes Alpine.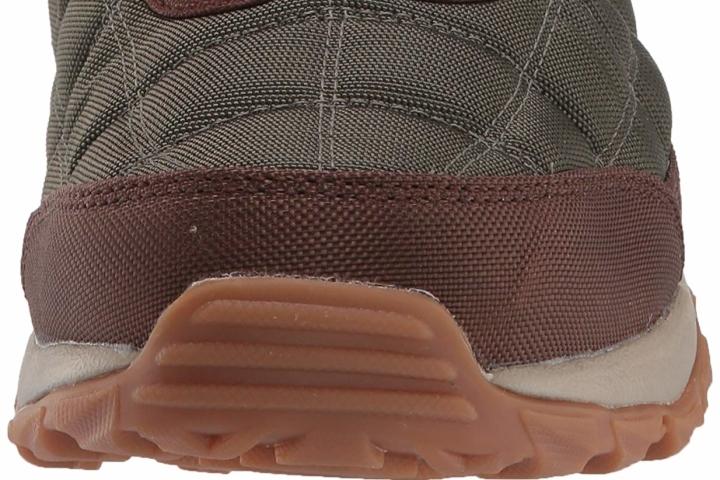 No sluggishness in the winter
An overwhelming number of hikers say that the Columbia Firecamp Boot is extremely light for its class. Case in point: per piece, the featured shoe is about 100 g lighter than most insulated hiking boots.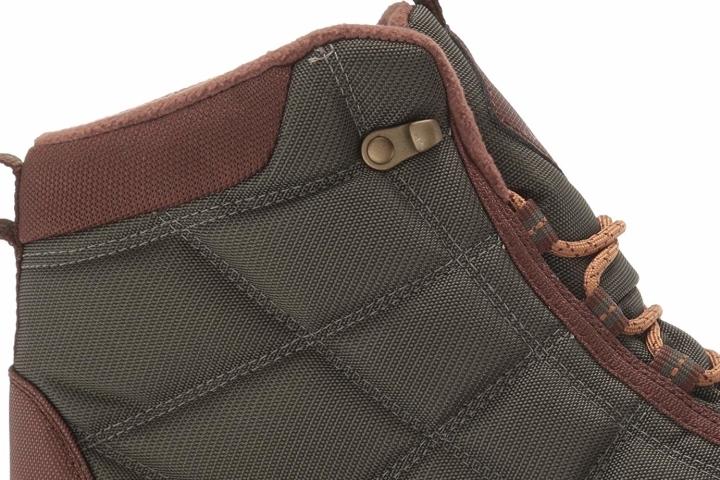 Warmth: The Firecamp Boot's middle name
Its high insulation is quite impressive to many experienced hikers. From top to bottom, the hiker made their feet feel cozy, even in inches of snow.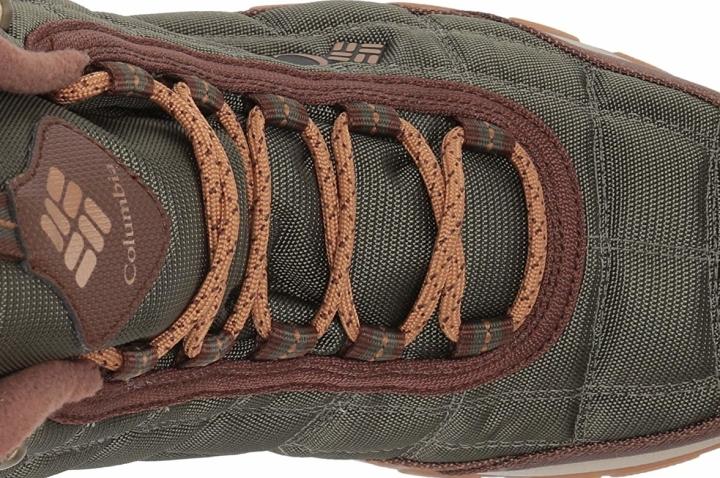 The Columbia Firecamp Boot's impermeable upper
Nearly everyone agrees that, like all other waterproof Columbia boots, this one has excellent moisture repellency.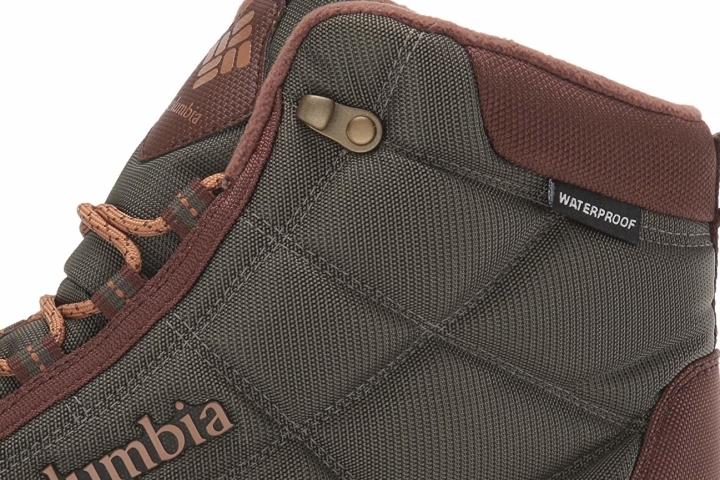 Comfort in heaps
Many hikers are quite sold on the boot's comfort level. Its EVA midsole is soft enough that hikers could navigate uneven surfaces with ease.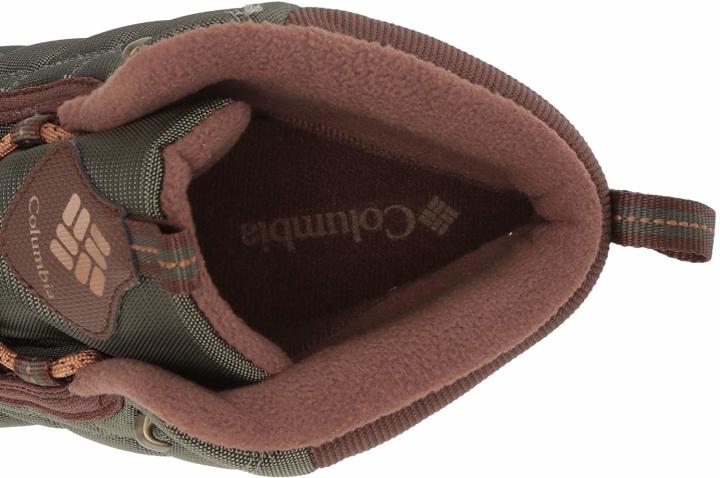 The Firecamp Boot's squeezing toe box
A few hikers say that the shoe is too narrow at the front. It squished their toes a few times, especially during the break-in phase.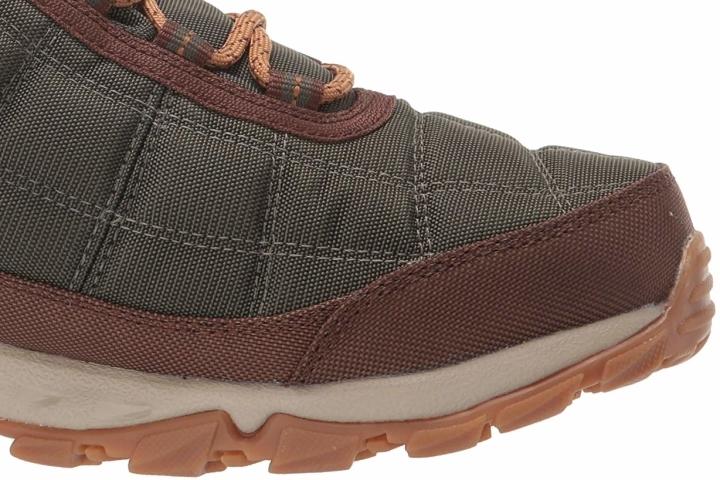 A win price-wise
Adventurers in droves are pretty happy with the price of the Columbia Firecamp. Considering its quality, type, and durability, they all say it's among the budget-friendliest options out there.