Who should buy the Columbia Sandal
This Columbia Sandal is a great match for you if:
You are looking for a shoe that has an effective strapping design that keeps the foot secure.
You want a pair that is well-built and can be used for different outdoor activities.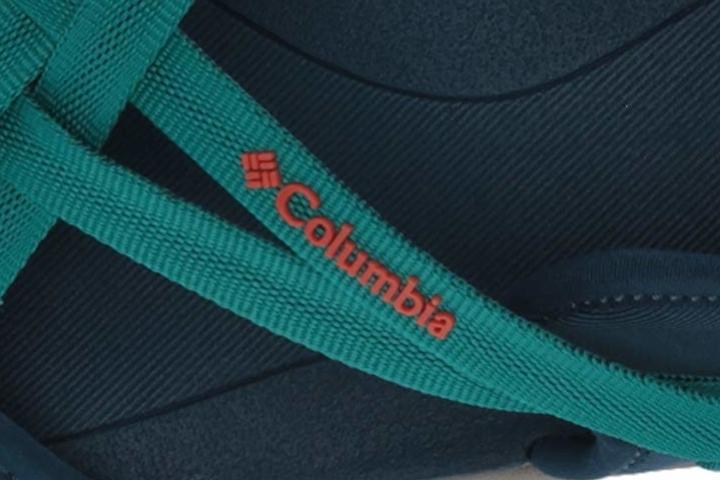 Notable Features
At home in the water as it is on land, the Columbia Sandal is made with hydrophobic webbing and thermoplastic buckles. It also has the Omni-Grip non-traction rubber that specifically works well in wet conditions.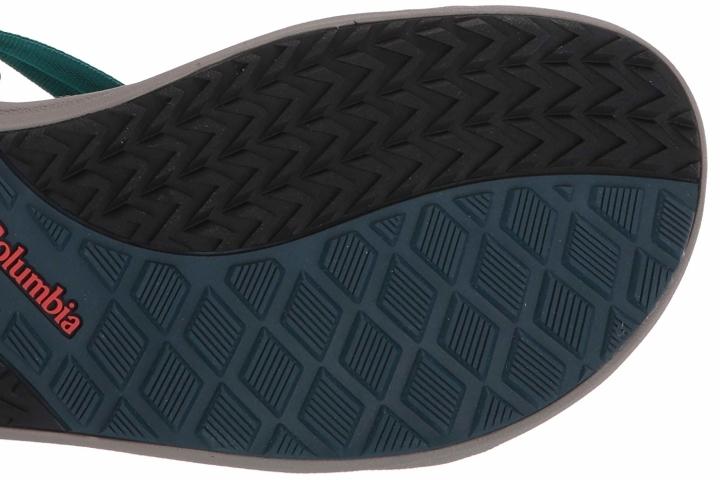 This durable hiking sandal uses a two-part midsole made of soft and firm foam, providing a supportive and comfortable stride.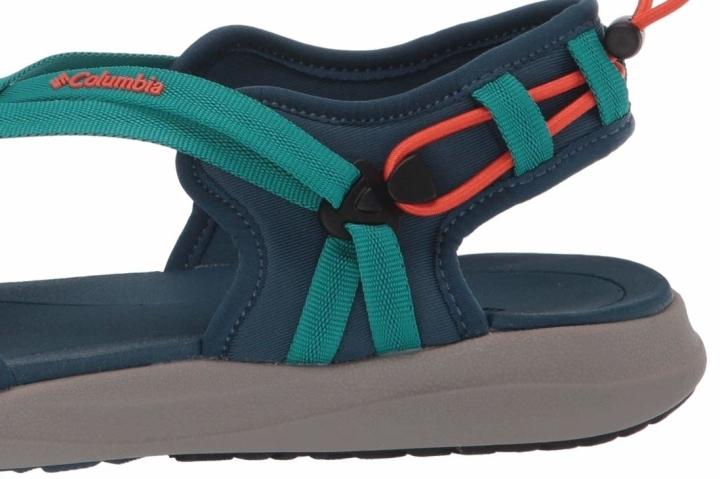 Size and fit
The Columbia Sandal features an open-toe construction, giving maximum freedom of movement. One strap secures the toes, another the ankle, and a diagonal strap connects the toe and ankle straps. Its closure system is comprised of a buckle, granting ease of use and adjustment. There's also a pull tab at the back of the ankle strap that gives wearers an easy on and off.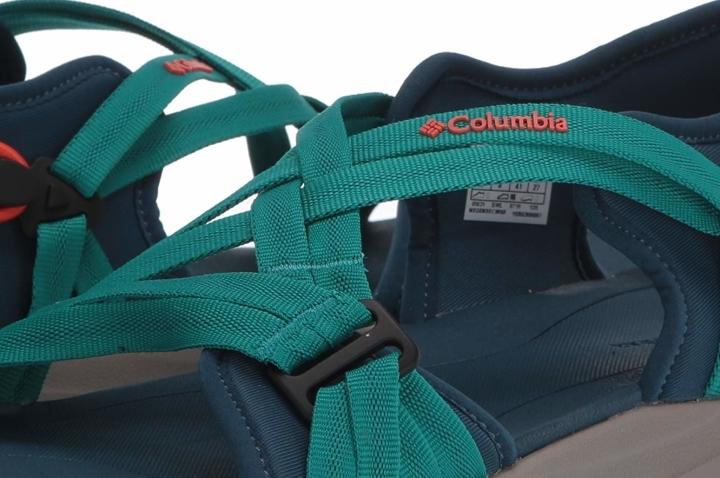 The footbed of this sandal is quite elevated, cupping the foot, translating to more support.
Outsole
Amazing for both wet and dry terrains, the Columbia Sandal uses a high-traction outsole that contains the brand's exclusive Omni Grip rubber compound. Diamond-shaped and arrow-shaped lugs fill up the entire surface area which further enhances the grip and stickiness of the sole.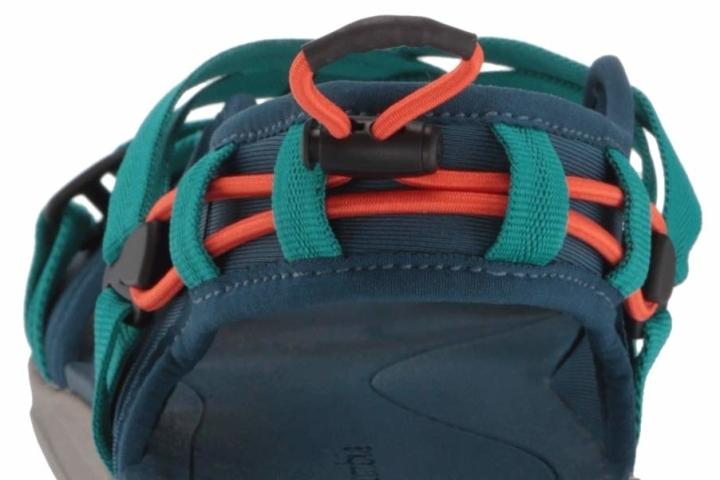 The lug depth is pretty shallow which makes this sandal ideal for hard-packed ground and solid surfaces such as city streets, slick rocks, pavements, etc.
Midsole
For its cushioning system, this lightweight sandal from Columbia uses the 2-part TechLite midsole. It's a patent-pending technology that delivers improved cushioning, impact absorption, and high energy return. In addition to the midsole, this footwear features the Plush TechLite footbed for an even more comfortable stride and added support.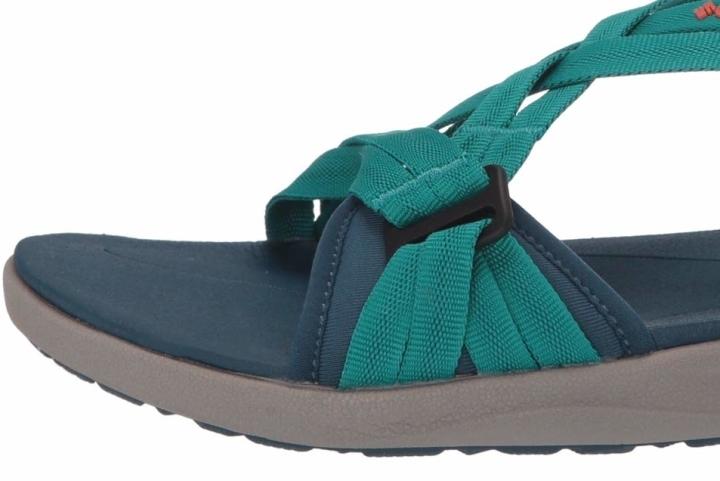 Upper
The highlight of this hiking sandal is the durable upper that is made of hydrophobic webbing. "Hydrophobic" means that it's moisture-repelling therefore it dries really quickly when wet.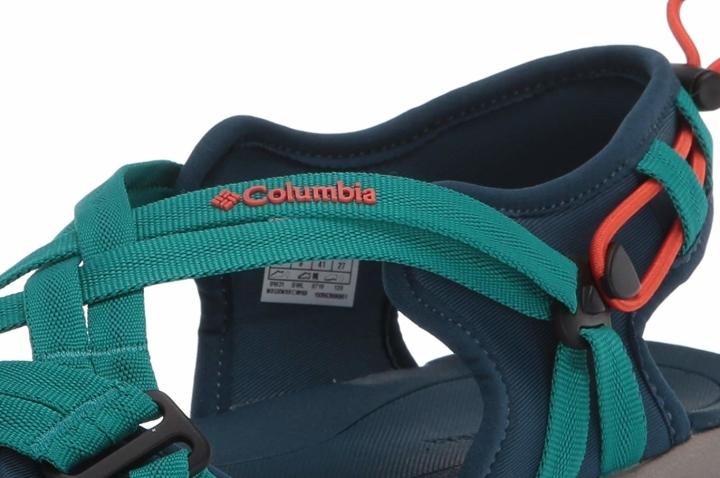 What's more, it protects against water damage which is the most common reason why people would have to change their footwear from time to time. Basically, water-drenched webbing increases the shoe weight and affects the locking mechanism of the buckles.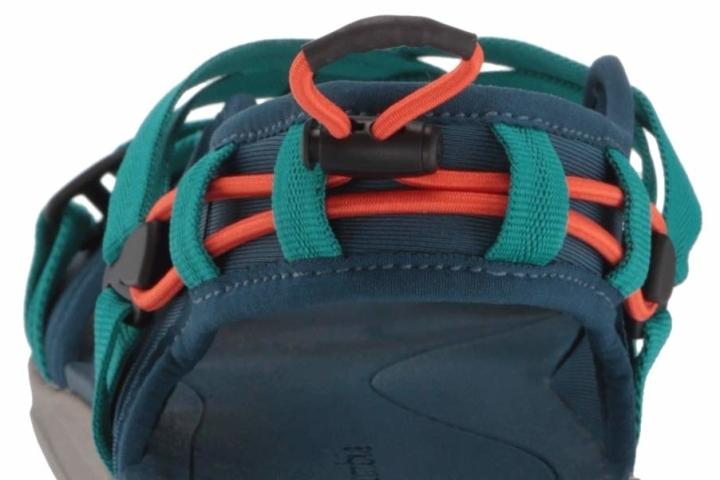 Both the toe strap and the ankle straps are adjustable with the use of thermoplastic buckles (which are highly resilient). It only takes one pull to tighten or loosen up the straps and achieve a customized fit. Meanwhile, the diagonal strap connecting the toe and ankle straps keep the foot secure all the time.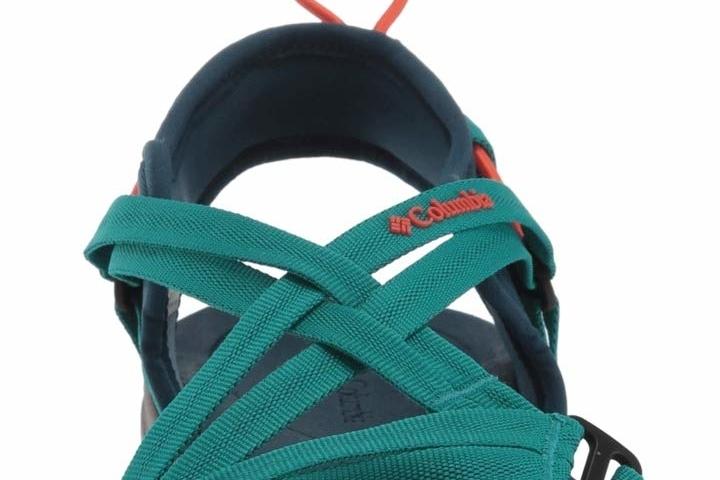 Compare popularity
Interactive
No popularity data available for this shoe at the moment.