Who should buy Chaco Z/Volv X2
This sandal is a value-for-money option for hikers who need versatility. It is a good option for:
hikers who need amphibious footwear to go into the water
those who need a versatile pair of summer sandals
ladies who prefer lightweight footwear
vegan hikers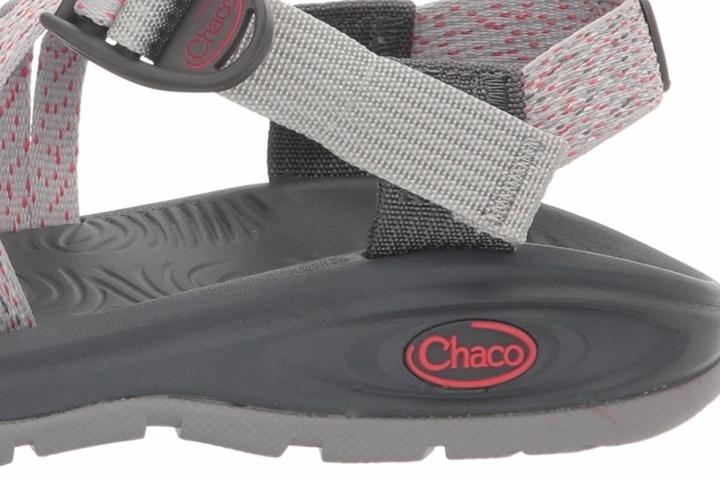 Who should NOT buy the sandal
As some reviewers pointed out, the Volv X2 doesn't have enough length in one of the straps to accommodate a wider foot. So, if you tend to need more room, consider the Cloud Z/Cloud 2 or the Cloud Z/2 Classic.
Chaco's exclusive outsole
On the traction front, Chaco equipped the Z/Volv X2 with none other than the company-owned Ecotread outsole. It is made of a special rubber compound, 25% of which is recycled material.
According to an expert reviewer, "rocky stream crossings are no problem" thanks to this sandal's traction ability. It also proved to be effective going up and downhill.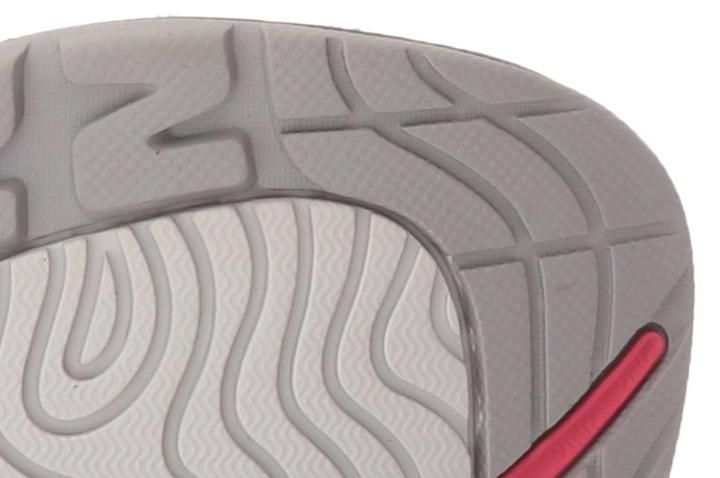 The outsole surface is generously peppered with grippy treads and 3-mm deep lugs.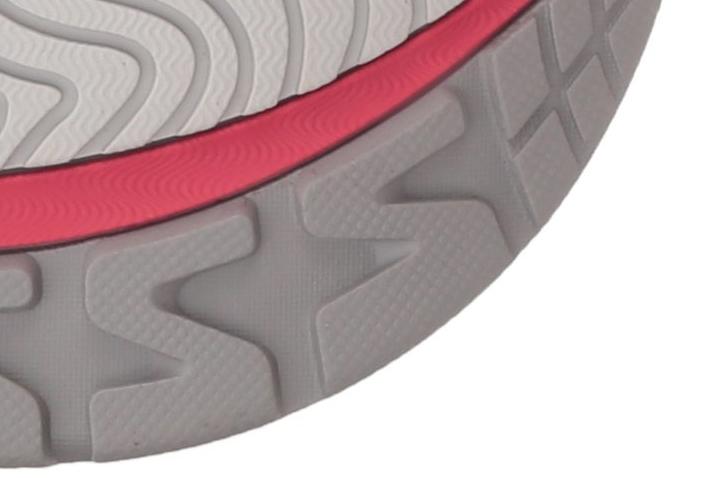 Supportive midsole of the Z/Volv X2
The sandal's shock-absorbing yet stabilizing Luvseat midsole is made of polyurethane (PU) — a material that is characterized by durability, resilience, and a good compression set. It has a vegan-friendly and women-specific construction.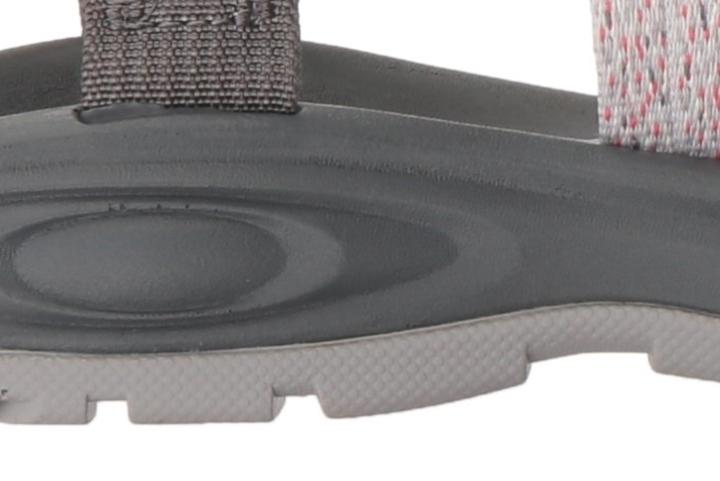 The sole strikes a fine balance between softness and firmness, letting its wearers handle rocky areas and keeping them stable on uneven terrain.
Anti-slip footbed
Its built-in footbed is amply textured to prevent underfoot slippage.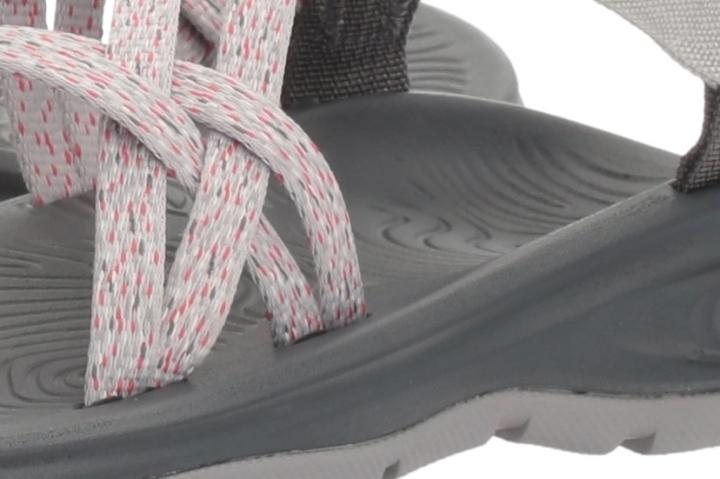 Straps make a secure fit
Chaco's Z/Volv X2 wraps the foot in a double-strapped polyester jacquard webbing upper, fastened at the heel with an injection-molded ladder lock buckle. The upper's adjustable heel risers are securely connected to the midsole with a stretchy and wear-resistant fabric.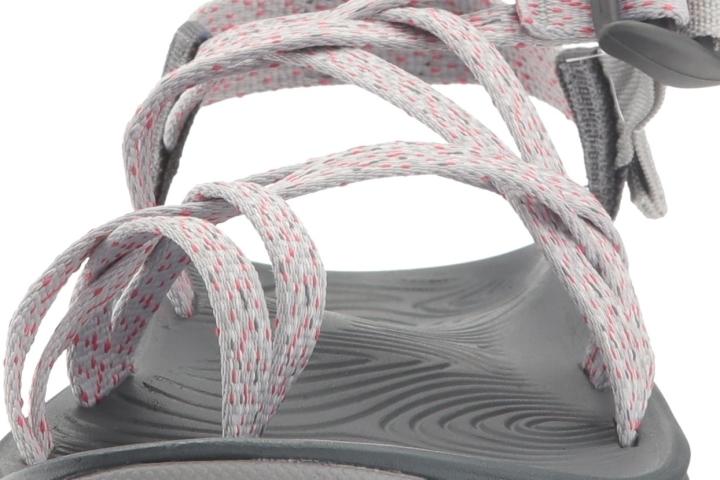 On one hand, hikers love the option to fine-tune the straps in order to fit each individual foot shape. But on the other hand, you do have to spend some extra time fiddling with the straps before achieving that perfect fit.
Z/Volv X2 is lighter than other Chacos!
The Z/Volv X2 has been highly regarded by hikers who love the original Chaco Z/Cloud 2 but wished for a lighter and more stripped-down version of it. The Volv X2 is reported to be 15% lighter than the Cloud 2.
Wear it out and about
With the shoe's highly functional yet still feminine design, the reviewers find it versatile in terms of use. It can transition from a multi-day hike to a coffee shop without a problem.
Compare popularity
Interactive
Compare the popularity of another shoe to Chaco Z/Volv X2: