Chaco Lowdown review
The Chaco Lowdown Sandal is a great option for just about any adventure that may be coming your way. Designed with versatility in mind, this hiking sandal is able to take your feet around town for a casual day in town, hiking all day in the wilderness, and certainly ready for a trip in the water.
Designed to be 40% lighter than other Chaco sandals, the Lowdown is great to pack in luggage, throw in your pack, or bring along for anything that may be coming your way. Pictured here is the Black/Black color scheme, and there are plenty of color options available. The Lowdown offers great variety with a simple Z strap design and tons of comfort.
Who should buy it
This hiking sandal is great for just about anyone who wants to add some breathability and sockless options to their footwear repertoire. I'm happy wearing these as hiking sandals, casual footwear around town, with or without socks, and certainly in the water for hikes, floating, and rafting.
Who should NOT buy it
The Lowdown may not be the best option for you if you are looking for more rugged hiking or backpacking sandals. Chaco has plenty of better options like the Chaco ZX/2 Classic.
If you want a closed-toe hiking sandal, the Chaco Odyssey is worth checking out.
Fit for all feet sizes and shapes
They fit true to size as expected. My feet are also rather skinny, and so I often have one issue with Chaco sandals: the straps are too long. That being said, one can easily trim these up to size so that the straps are not flapping and dragging on the ground--just be careful not to trim them too short.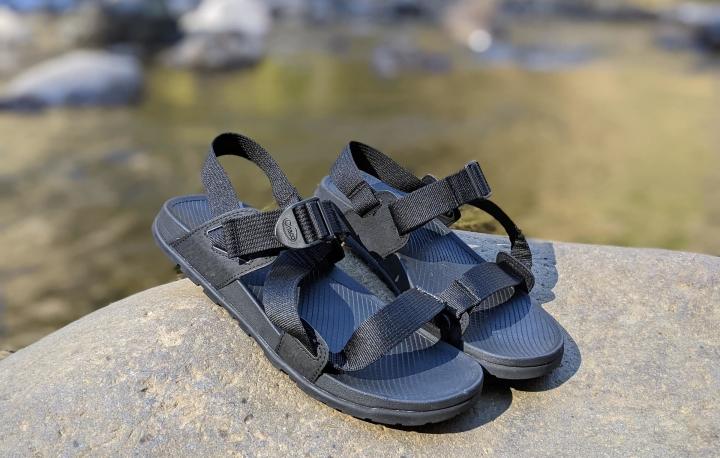 There are plenty of options to adjust the fit of the heel and Z straps, and once you do, you are good to go. Occasionally I stop on the trail to adjust a few things here or there, but overall, I'm super impressed with the comfort and fit of the Lowdown.
Comfort for days in the Lowdown
The Lowdown is a lot more comfortable than my previous experiences with other models like the Z/2. I did notice some hot spots developing on the inside of my foot underneath my ankle due to chaffing where I pronate (low arches), but otherwise, the Lowdown has been quite comfortable.
Personally, I like to wear these just as much with socks as without; the options are most appreciated. As I mentioned before, sandals, in general, take some time to get used to, so if you are trying on your first sandals, it's always a good idea to exercise patience, and maybe starting with socks is a good first step.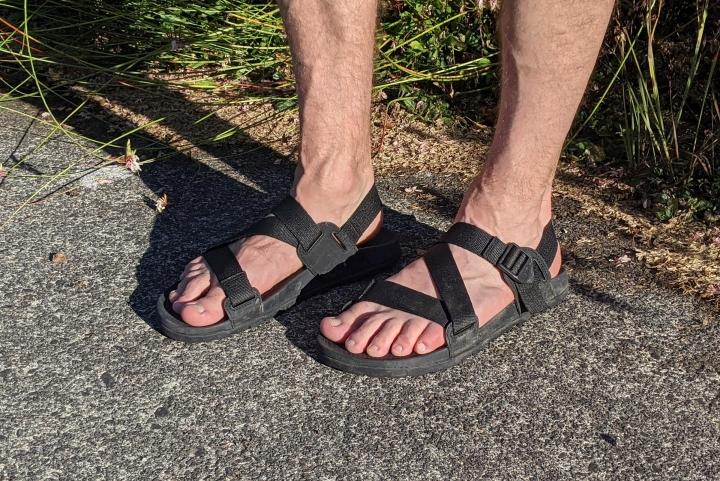 Break-in period is a must in the Chaco Lowdown
I did get some hot spots on the inside of my foot, but that went away after a few days of rest. Lesson for today: take some time to break Chaco sandals in. If you just can't be patient and need to get them out on the trail, then carry some minor first-aid materials to address hot spots as they develop.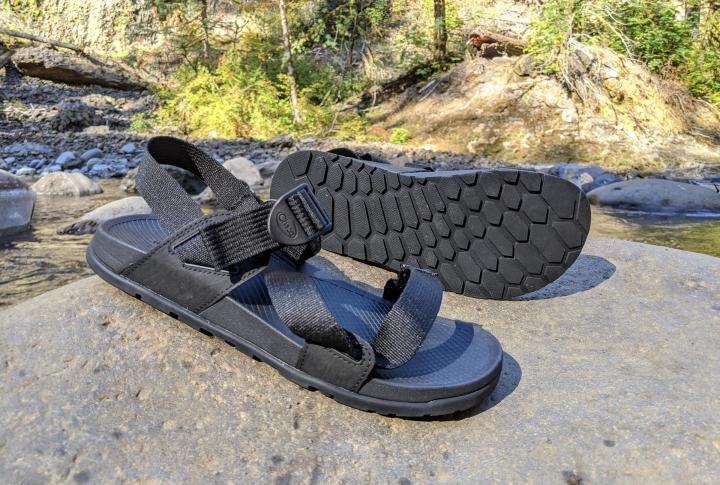 Good support for sandals
Chacos have a reputation for providing some wonderful arch support in their sandals with the LUVSEAT technology, and the Lowdown is no different. Even with less bulk than other hiking sandals, I find these bad boys to be very supportive for a day full of fun. Even after a full day of standing and walking around, I find my feet to be just as supported as if I were wearing shoes.
Expected Chaco durability
The Lowdown has performed fabulously, and are certainly constructed to the expectations of a Chaco sandal. These may not be the best option for long-distance backpacking, but they have been wonderful for day trips, hikes, and floats.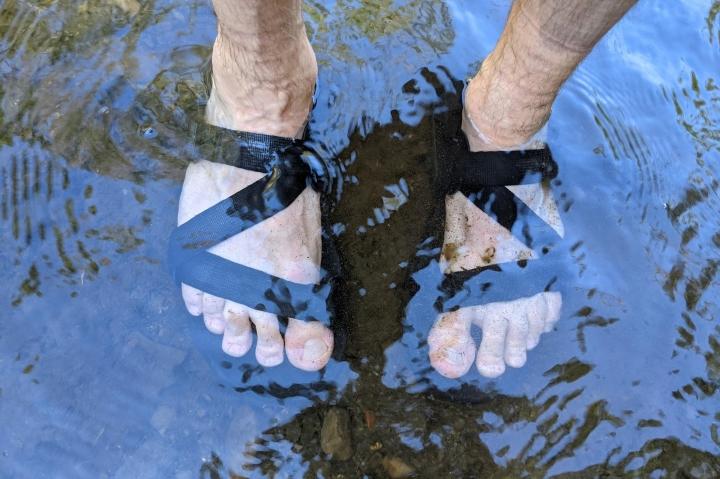 Grippy, tough outsole
From the first day of putting the Lowdown on, I felt the grip and toughness of the Lowdown's outsoles. There is not as much mass as the others, but Chaco provides 3mm lugs to ensure that no matter where you are headed, you will have plenty of grip along the way with the non-marking "ChacoGrip" rubber compound. I was able to get these out on the trail, over rocks and boulders, and through rivers, and I always felt secure in my footing.
Conclusion
Wear the Lowdown for a day hike, a trip to the beach, to the store, or even in the shower; the Lowdown was made to be worn just about anywhere, and I would recommend them to just about anyone!
Compare popularity
Interactive
Compare the popularity of another shoe to Chaco Lowdown: