"The most chill trail-inspired sneak" may be the best description for the posh Chillos. It's an oozingly comfortable sneaker that beats many canvas kicks when it comes to weightlessness. There's also no denying its stellar midfoot support, which is a hit among many sneakerheads. This shoe from Chaco doesn't disappoint in the area of affordability either, which sells for no more than $65 a pair!
Pros
Mighty supportive arch
Immensely comfortable
Super stylish
Lightweight
Quite breathable
Versatile performance
Among the budget-friendliest
Easy access
Transforms into a slip-on
Cons
Its arch height can overwhelm
Limited colorway options
Who should buy the Chaco Chillos
The Chacho Chillos revels in its relaxing form and multi-faceted utility. Purchase it if:
You're up for a quick stroll at the park after finishing your house chores.
Sneakers that transform into a slip-on are what you collect.
You prefer shoes that deliver great breathability in warm conditions.
Super-affordable kicks that provide tons of arch support are what you need.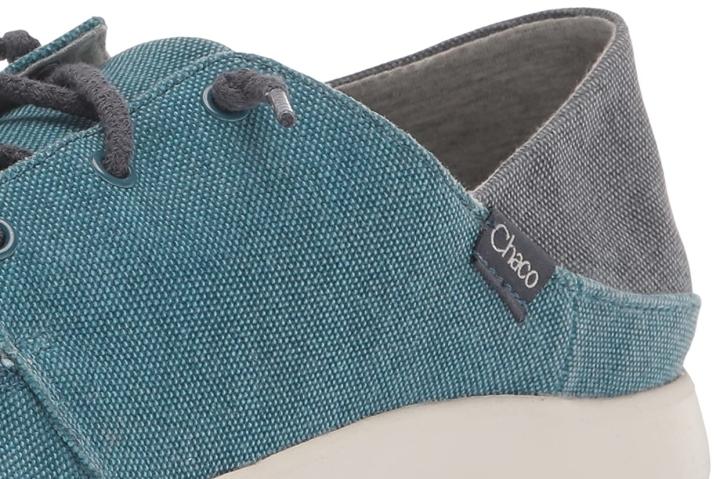 Who should NOT buy it
Devoid of negative reports about its arch height, the Vans Era is a fine alternative to the Chaco Chillos. You might also be better off sporting the Keds Chillax if variety in colorways is a big deal for you.
An explosive arch in a humble package
In the arch support category, the Chaco Chillos is spectacular, according to numerous sneaker fans. Their appreciation of the shoe's gait-preserving nature is reflected in the following accolades:
"The support is AH-MAZING!"
"The best arch support around!"
"Super supportive with the Chaco footbed."
"They have such great support."
A challenge for your arch at the on-set
There is just one potentially small concern about its powerful arch, though—it might be too overwhelming during break-in. "When you initially put them on, the arch support feels like too much," says a tester. "The arch feels a bit much initially," says another.
If you have extremely flat feet, slipping out of the shoe when you're taking a break might be a great idea.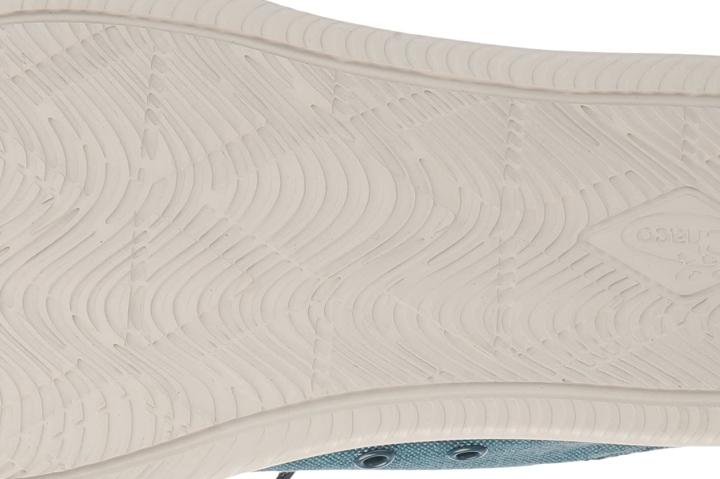 Chillax in the Chaco Chillos
According to many reviewers, the Chillos from Chaco is incredibly comfy from top to bottom. One of them says that it feels like their "favorite Chaco Z sandals." Another one says that it's "pretty comfy for work," among other things. Yet another reviewer says that its "footbed is really comfortable."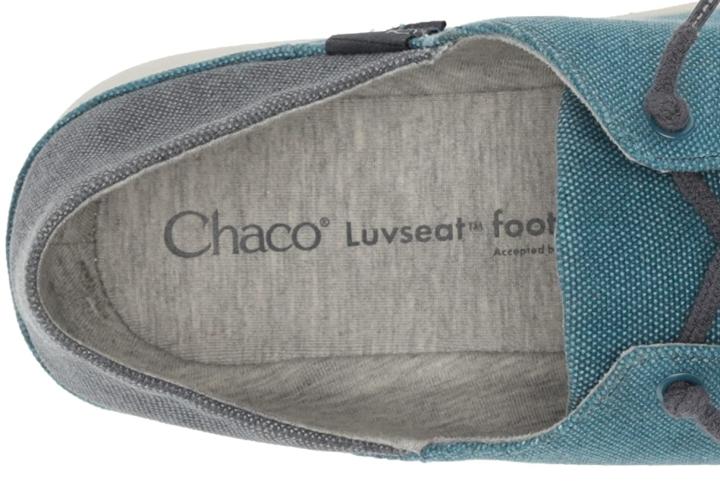 Your agile companion on summer-time outings
Reviewers in droves only have adoration for the Chaco Chillos' barely-there construction. "SUPER lightweight" is what one of them likes to call it. FYI: the Chillos has a per-shoe weight of 160 grams, making it 220 grams lighter than the average.
The shoe's lightness is also complemented by its extraordinary breathability, with one sneakerhead calling it their "favorite summer footwear." "My feet don't get hot in the very hot climate," says another.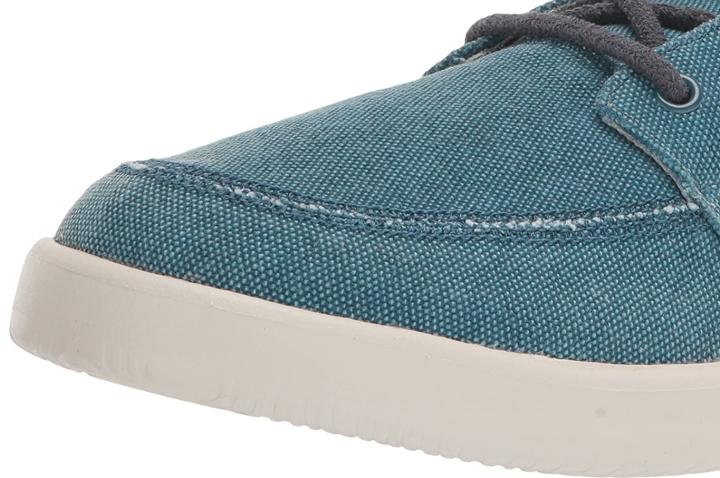 Quite light on your wallet too
The Chaco Chillos can be considered a great entry-level offering for its super-humble list price of $65 per pair. In contrast, canvas sneakers have an average price of $90. Yes, getting this Chaco kick translates to saving $25!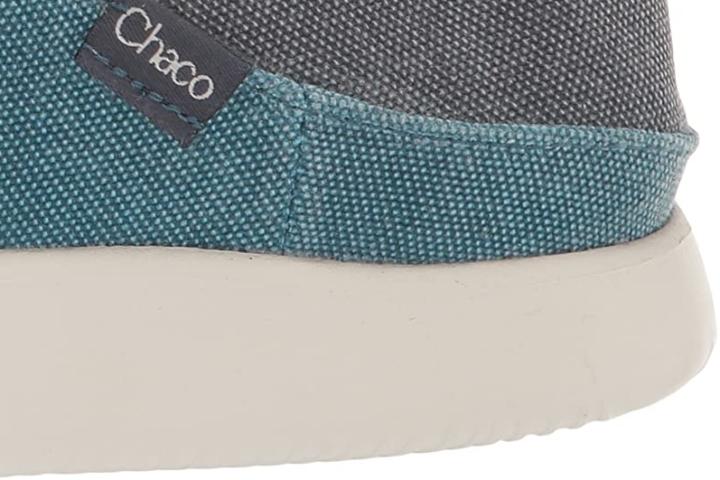 Chaco Chillos equals simple beauty
On the design front, the Chaco Chillos is spotlight-worthy, and many commenters agree. " I'm so pleased with the stylish look," says one female sneaker fan. "They look very trendy," says another individual.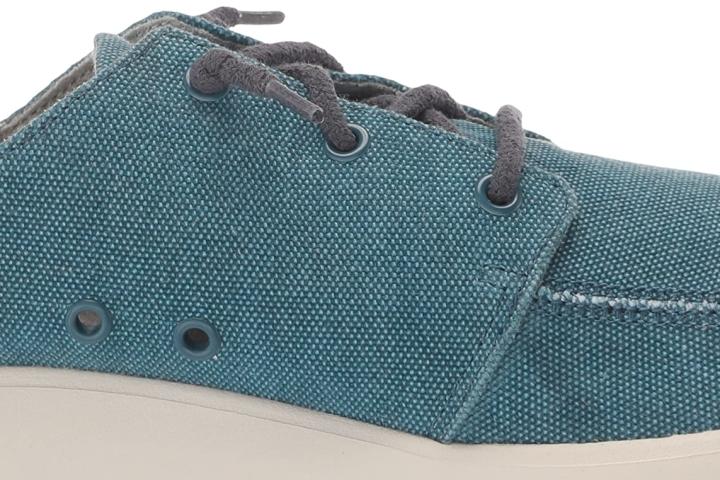 Wanted: A more robust selection of colorways
There are those who find the Chaco Chillos a bit too limited in the selection of hues department. One eager owner says: "I wish they were offered in a lot more colors!!!"
The multi-use Chaco Chillos
This super-pampering and lightweight sneaker from Chaco has versatility written all over it. Apparently, it's as doozy for leisurely activities as it is fantastic for grocery shopping and the like. Some owners like walking the dog in it, while others go about their jobs chilling in its plush confines.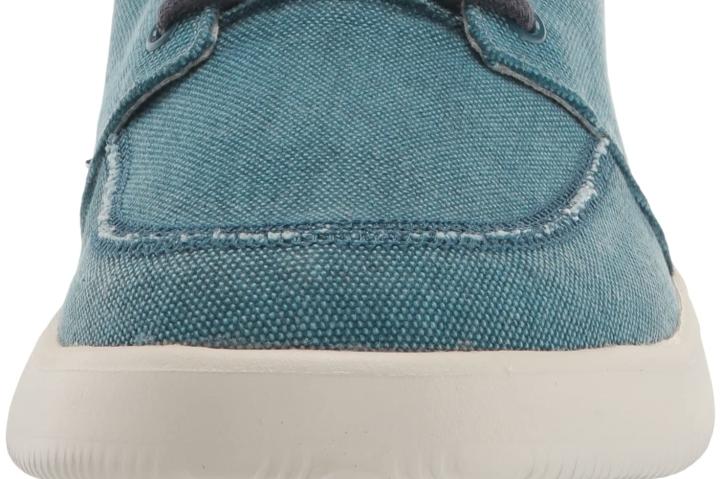 On and off made very easy
Among the Chillos' many draws is its on-and-off convenience, which is made possible by the shoe's wide opening. But that's not all—the sneaker in question has a collapsible heel, which transforms the Chillos into a slipper of sorts. With its heel pushed down, the shoe can potentially replace your everyday household flip-flops.
Chaco Chillos vs. Hey Dude Wally Stretch
In this comparison, the Chillos sees a rival in the Hey Dude Wally Stretch. Let's take a look at their key differences.
Utility. The Chillos is seen more as a do-it-all sneaker that can function as a slip-on. Many use it for running errands. The Hey Dude Wally Stretch, on the other hand, is a boating-inspired sneaker that some shoe fanatics use as a bedroom slipper.
Price. Between the two minimalist sneakers, the Hey Dude Wally Stretch has the upper hand for being $5 cheaper.
Construction. Both sneakers are made of canvas and are pretty lightweight. That said, the Chillos is the only one that's completely vegan-friendly.