Who should buy the Brooks Addiction Walker Suede
The Addiction Walker Suede responds well to the needs of people with flat feet and those with medium-high arches. The shoe reduces impact and keeps the foot adequately supported and stable. It might benefit you if:
A shoe that could accommodate custom orthotics is what you need.
You travel on foot regularly, and a walking companion that offers comfort for extended periods is what you prefer.
You frequently go to places with slippery surfaces, and you want a shoe with a reliable grip for such settings.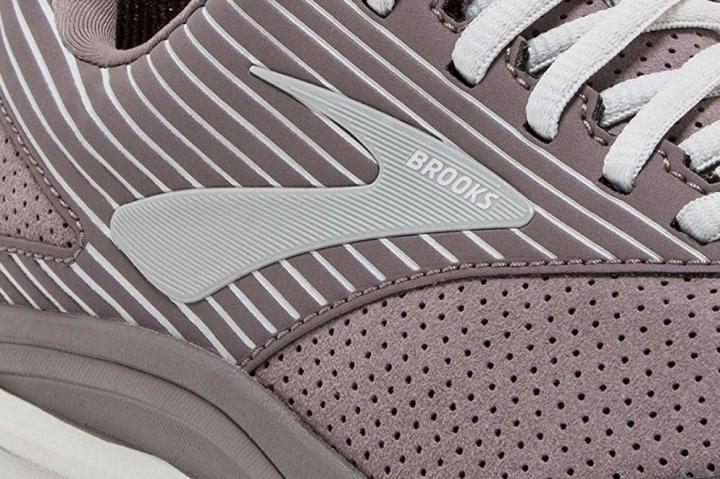 The Brooks Addiction Walker Suede's outsole
This shoe uses an outsole that has passed the SATRA TM144:2011 test method. It is a test protocol used by the footwear manufacturing industry to determine whether the trainer's bottom is slip-resistant or not. Anti-slip walking shoes are beneficial to those who frequent wet surroundings or those who need safety shoes, like the elderly.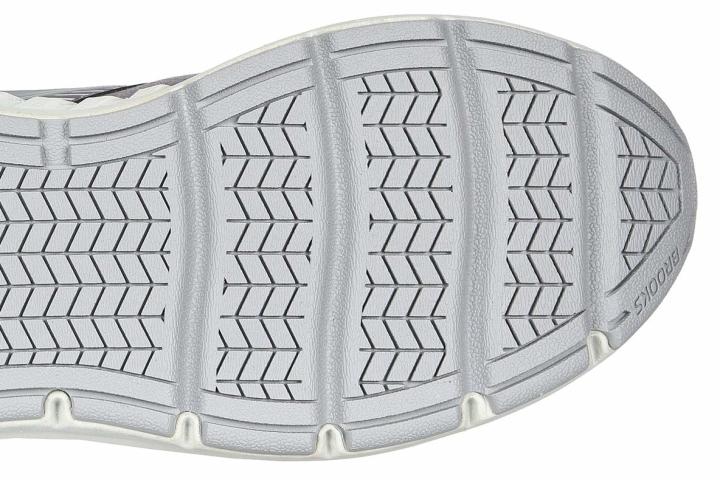 Grooves for motion
Deep grooves are present in the forefoot section of the outsole. These furrows make the toe-off go smoothly. They also allow more natural foot movements while walking.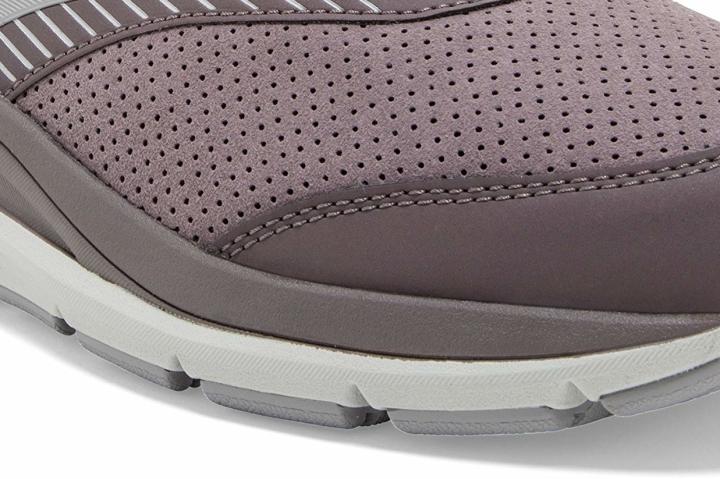 Safeguarding the foot
This walking shoe from Brooks is equipped with the brand's BioMoGo DNA. This foam technology is responsive, and it ensures that the joints of the lower extremities are protected from shock.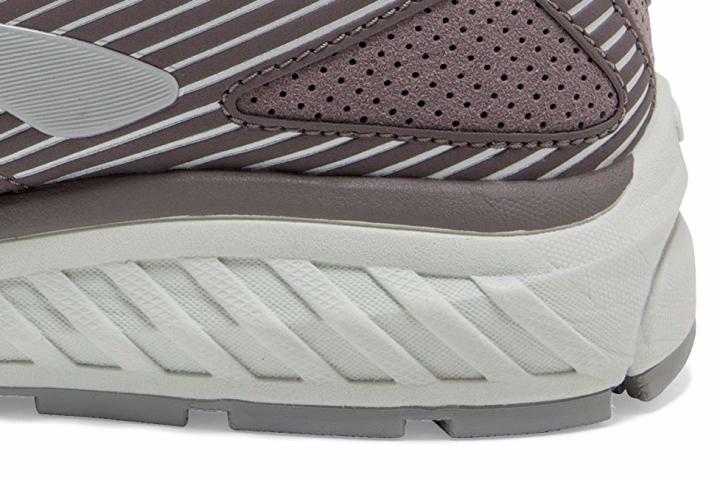 Supporting the arch
Like the Brooks Addiction Walker 2, this iteration also features the Extended Progressive Diagonal Rollbar. It is a type of arch support that occupies the midfoot area, extending to the heel. It prevents the foot from excessively rolling inward during the walking gait cycle.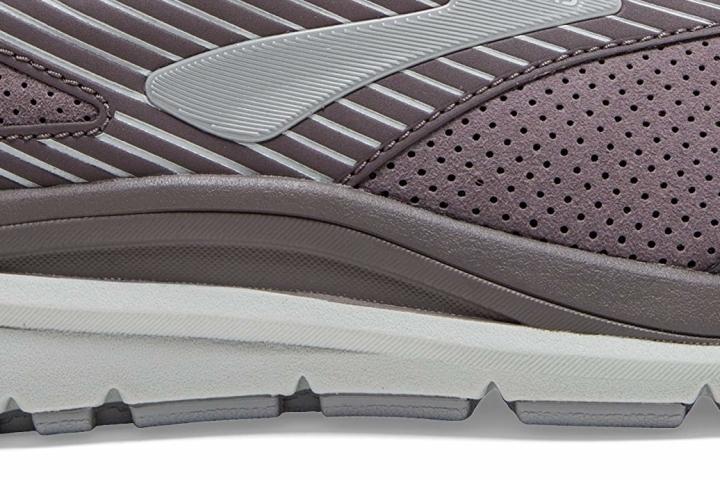 Removable insole
Inside the Addiction Waler Suede is a removable insole. It enhances underfoot support and cushioning to deliver all-day comfort to wearers.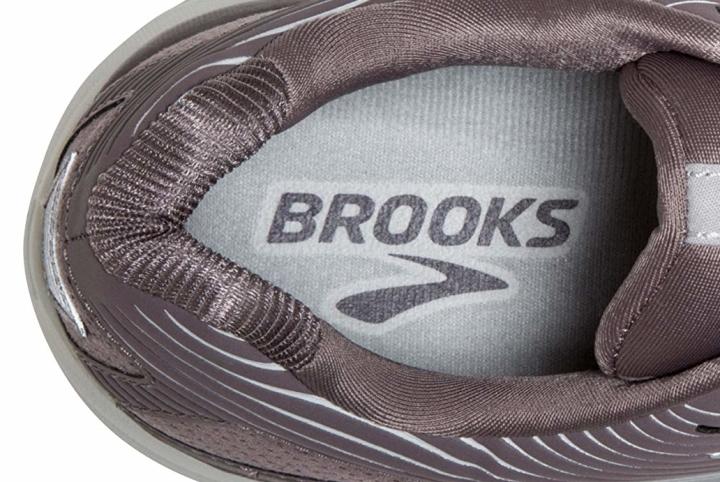 Soft suede upper of the Brooks Addiction Walker
As the name of the footwear implies, the primary material used for the top section is suede. This material is a type of leather with small hairs that gives it its soft and fuzzy texture. Suede behaves much like leather, retaining its shape for a more extended period compared to mesh.

It has micro-perforations throughout that prevent the interior from overheating. The walls of the inside are lined with a mesh fabric that helps in keeping the foot chamber fresh.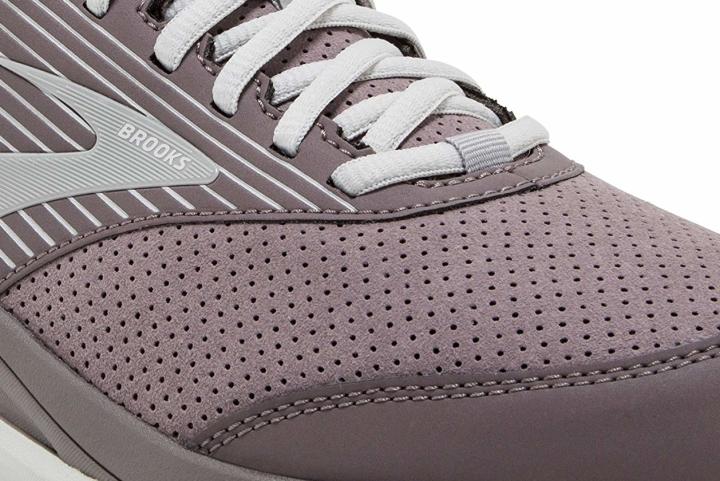 Easy slide-in action
A traditional lace-up closure is placed on the midfoot. It allows users to adjust the fit and make it easier for the foot to slide in and out.