The Bontrager Circuit is an entry-level road shoe that's lauded for its performance efficiency and relatively budget-friendly cost. Packed with great features, this shoe offers both looks and performance, making it a top choice for cyclists on a budget.
Pros
Quick tighten-and-release functions
Excellent road cycling shoe
Satisfying comfort
Lightweight
Good looks and design
Well-made materials and construction
Adequate grip
Footwear functions wonderfully
Cons
Uncomfortable
Lack of rigidity
Heavy
Needs more customized fit
Who should buy the Bontrager Circuit
This Bontrager road shoe is great for beginner road cyclists who are looking for an affordable option that performs efficiently while on the saddle. It is a solid option if you:
Need a shoe that grants access fit adjustment even while on the go.
Need a shoe that has an averagely stiff sole and can be used for training and leisurely rides.
Need a shoe that has a universal cleat system that can be suitable for road, mountain, or even spin bike sessions.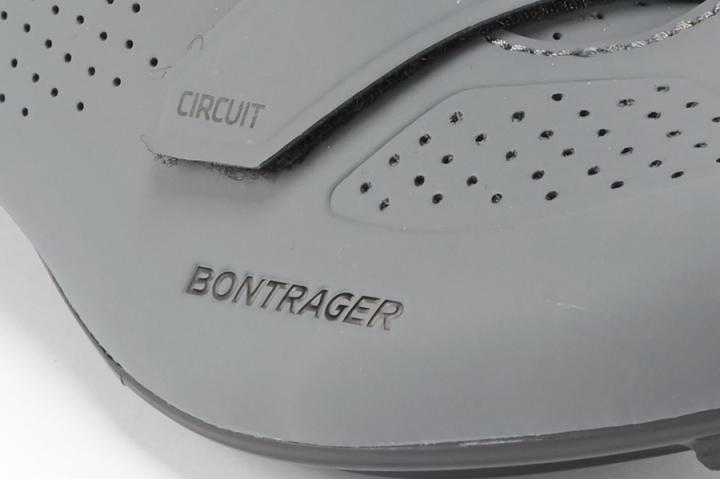 Nylon composite bronze series sole
The Bontrager Circuit employs a nylon composite Bronze series sole. This material is composed of 85% nylon and 15% fiberglass. Power is delivered through the bike via these soles.
Moreover, the sole's PowerTruss construction is adequately stiff without adding unnecessary weight. They have a rating of 7 out of 14 in the brand's stiffness index chart, which means they perform well while also yielding enough flex.
Excellent ventilation
Window pockets in the outsole provide excellent airflow throughout the foot.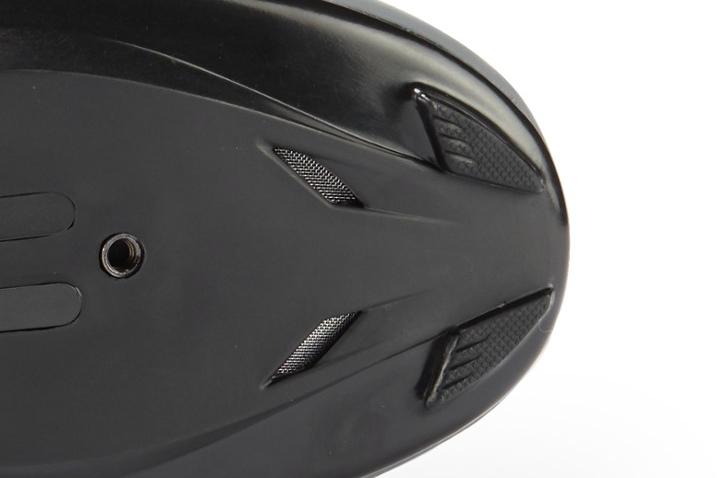 Universal cleat systems
This footwear is compatible with both three-bolt and two-bolt cleat systems. Shoes that accommodate both systems are more commonly known to have universal cleat systems. Take note that the two-bolt mountain plate is sold separately.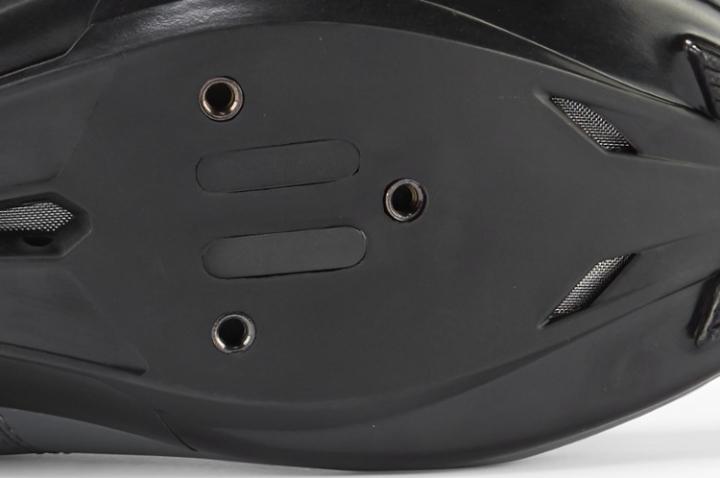 If you choose to use the three-bolt system, these are the pedals you can try Shimano 5800 SPD-SL, Time XPro 10, and Look Keo 2 Max. For two-bolt pedals, check out the following: Shimano XT M8000 XC Race, Nukeproof Horizon CS CrMo Trail, and Crank Brothers Mallet E.
BOA L6 dial
The Bontrager Circuit employs a BOA L6 dial that governs the midfoot and topmost area of the foot. The dial can be tightened in increments and can be completely loosened in an instant. The forefoot area is secured by a single Velcro strap. Both can be adjusted while on the go.
The upper is crafted from 56.9% PU, 10.5% Polyester, 32.2% Nylon, and 0.4% Steel. While the inner lining is made of 100% Polyester. This yields a supple yet supportive fit.