Who should buy the Bont Vaypor S
A few elements set not only the Vaypor S but every Bont shoe apart from the rest of the brands. It is a solid option if you:
Need a shoe that is lighter, more durable, and ultimately faster than its predecessor.
Need a shoe that features a fully moldable framework that allows a customizable fit.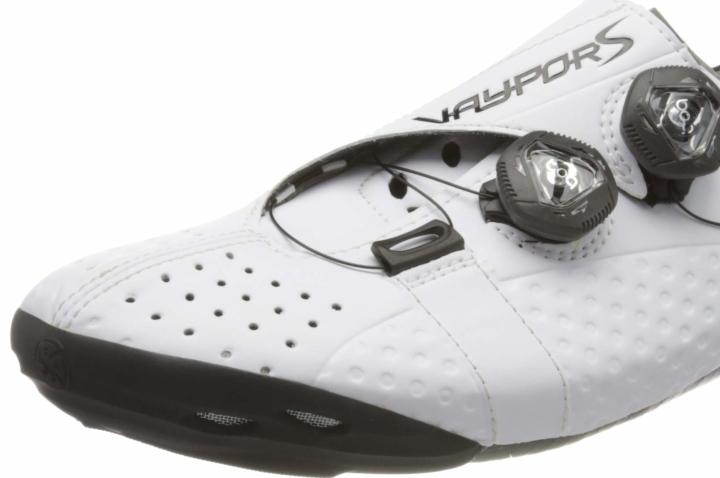 Stiff, high-quality sole
The soles are one of the pair's main selling points. It is handmade from unidirectional Toray carbon fiber. This material is incredibly lightweight and proven to transfer every watt of power to the pedals.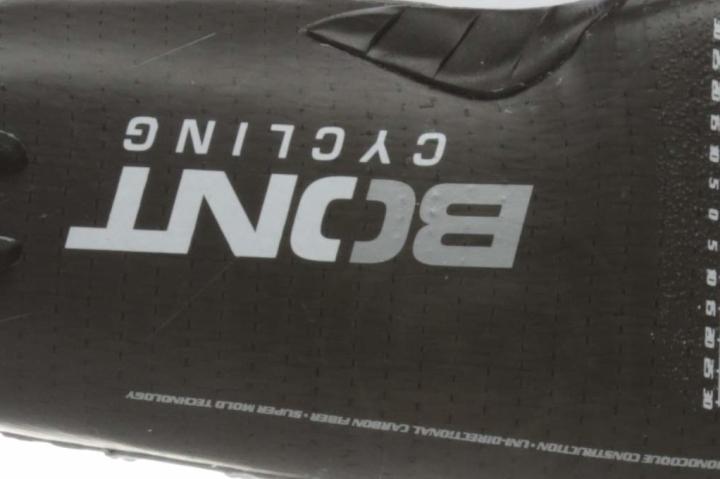 This shoe's stiffness-to-weight ratio is recognized as the highest in the market. With matt coating applied on the outsoles, scuffing should not pose any issue.
Renewable heel pads
One of the fastest features to lose efficiency in a cycling shoe is the rubber pad. The Bont Vaypor S allows users to refresh their experience via replaceable heel pads for a grip that's good as new.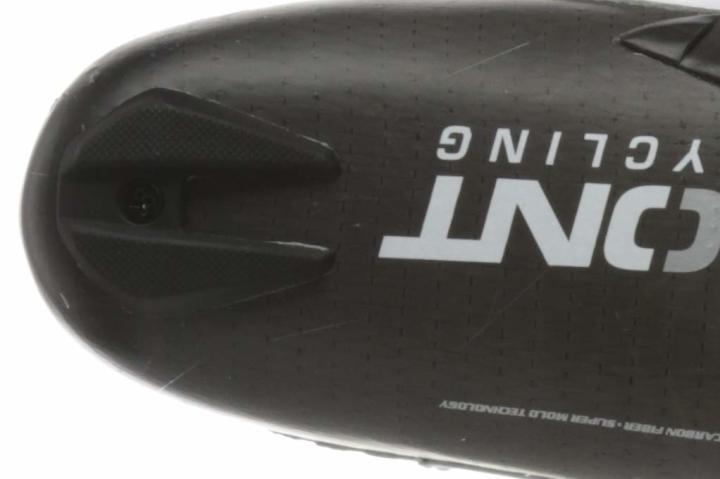 3-hole cleat system
This model features a 3-hole cleat system. It is compatible with a range of pedal systems such as Time XPro 10, Speedplay Zero Stainless, and Shimano PD-R7000. A Micro Grid is also displayed to make cleat setup easier and more accurate.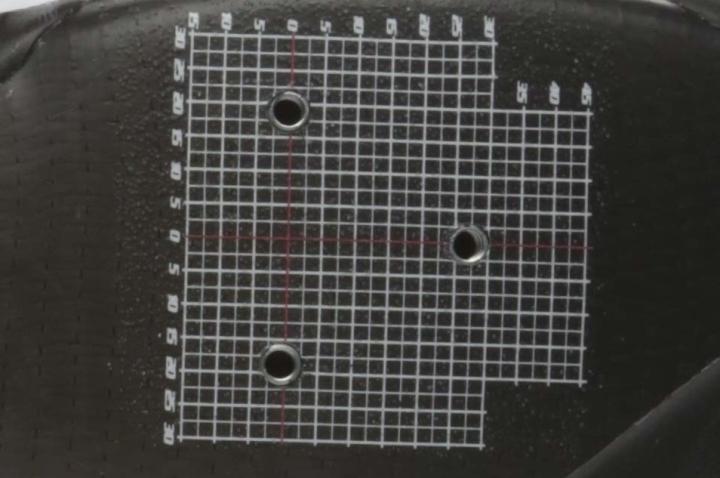 Durable and lightweight
This footwear's upper is made from Durolite. This innovative material is hardwearing and lightweight. Its suede-like texture also adds to the model's overall stylish aesthetic.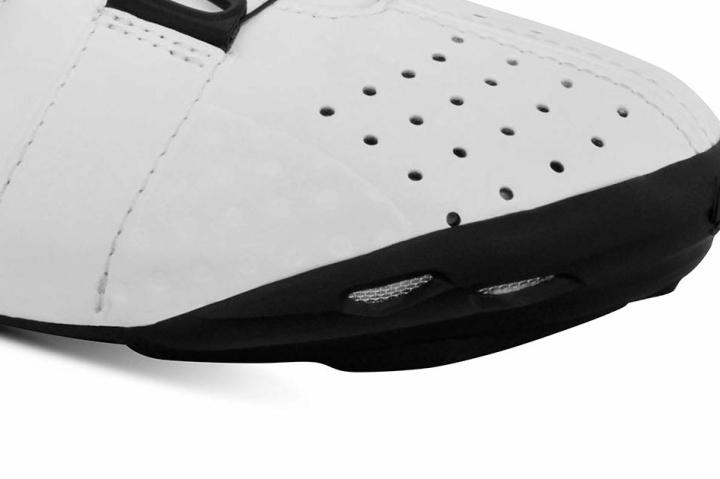 Frontal air vents and vent pockets in the arch area provide excellent airflow, while the TPU toe and heel guards offer light impact protection and added grip.
Innovative retention system
The Vaypor S employs dual BOA dials with Kevlar wiring. The system is integrated into the upper, hence when the dial is tightened the whole upper will cinch. This technology was applied after the brand received feedback that riders prefer a highly adjustable yet precise closure.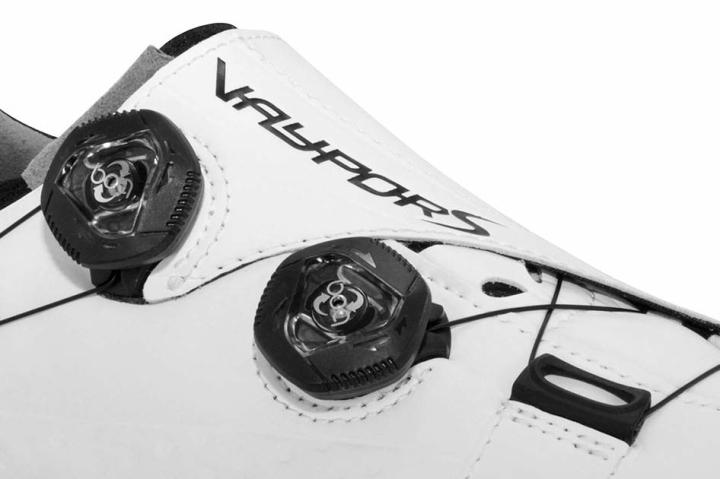 Supportive and comfortable cushioning
This pair's insoles are crafted from EVA that provides added cushioning that is both supportive and comfortable. The brand also claims that it is heat-moldable, just like the rest of the shoe.