The Cairn Adventure is a comfortable, all-around hiking sandals that delivers grip for light to moderate hiking trails. It has a classic, minimalist style that makes it suitable for all kinds of dirt baggers including hikers and river guides. With the Cairn Adventure, you get both function and fashion.
Pros
Aggressive outsole
Superb comfort
Adjustable fit
Durable
Versatile use
Bedrock Cairn Adventure review
The Cairn Pro's from Bedrock Sandals may be the best barefoot sandals on the market right now. With a background in long-distance hiking, I'm always looking for tough, grippy footwear options.
My go-to shoe for long-distance hiking is Altra's Lone Peak Series. For anything less strenuous in warmer temperatures, I'm turning to the Cairn Pro.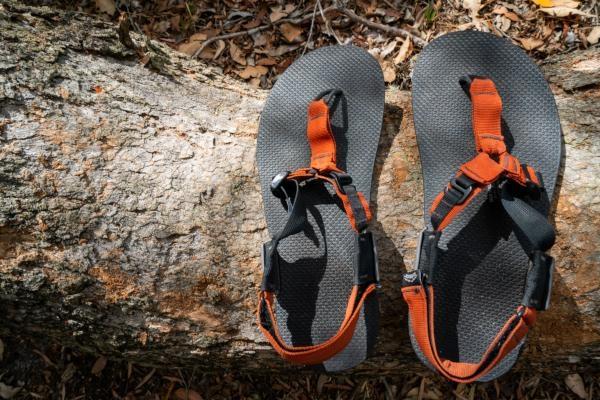 Bedrock Sandals started off small in 2011 and quickly built a following in the hiking and dirtbagger communities. With a no-nonsense approach to barefoot sandals and an emphasis on the function they quickly gained traction (pardon the pun).
If you're interested in seeing a video review and comparison of the Cairn Pro and Bedrocks "Classic" sandals, check out the video below.
Quick specs
Weight - 18oz (pair size 9)
Cost - 115 US Dollars
Sole Thickness – 14mm
Bedrock sandals on the Appalachian trail
My first experience with bedrock sandals came in 2015 while thru-hiking the Appalachian Trail. I carried a pair of Bedrocks' Classic Sandals to wear around camp and in towns. I was extremely impressed with the Classics, and they are my go-to sandal for ultralight backpacking adventures.
Cairn Pro's incoming
In 2017 after years of research and development, Bedrock released the Cairn Pro onto the market. It's a grippier, beefier option for those wanting a truly flat, zero drop barefoot sandal. The Cairn Pro's met with immediate success and now can be found at REI stores around the US.
The sole & footbed of the Cairn Adventure
The sole of the Cairn Pro's works splendidly on bedrock. Its aggressive tread is great for moderate hiking, and the soft rubber is tailored for gripping in wet conditions.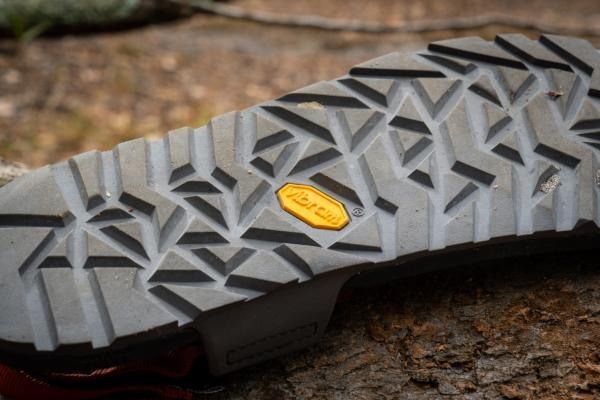 This makes it suitable for all kinds of dirt baggers including hikers and river guides. The footbed of the Cairn Pro's is a textured rubber that is comfortable after hours of hiking and grips the foot very well.
I've never found the need to wear socks with my Bedrocks, but people I've spoken to find the footbed works well with socks. This effectively opens up hiking in sandals in the shoulder seasons.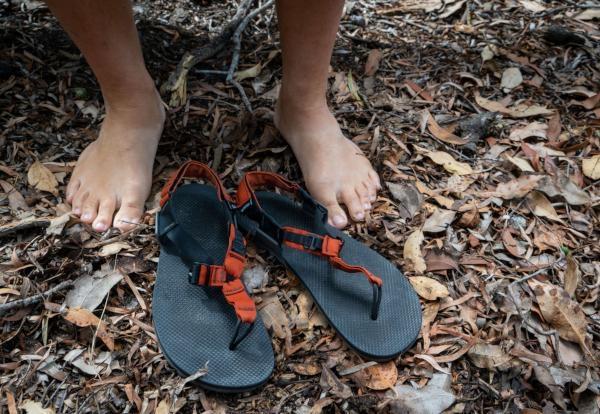 The straps & adjustment methods
Bedrocks original sandal "the Classics" have an all-around more minimalist style. The soles are thinner and the straps and adjustment method are more simple.
With the Cairn, Bedrock came out with a fully featured strap system that offers a more customizable fit and ease of use. The straps are 3/4 inches thick and have 3 adjustment points as can be seen in the photo below.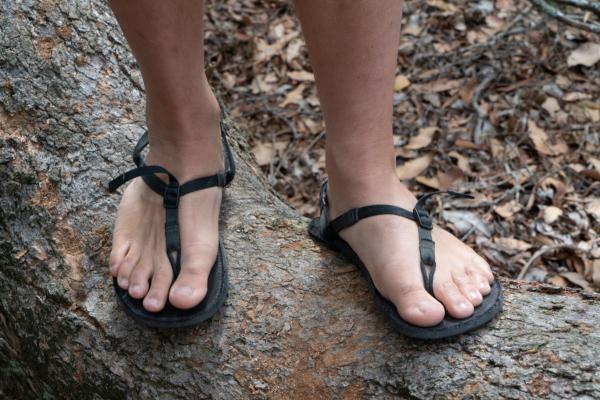 The ability to conveniently dial in the specific fit for your feet is a big plus. In daily use, I only adjust the main "pull tab" and rarely need to adjust the rear Velcro or the adjustable hook on the inside of the foot.
It is about function and fashion
Function over fashion? Why can't we have both? Aside from nicer restaurants and bars, there are not many places I can't wear my Cairn Pro.
Bedrock Sandals move in a different direction than your dad's sandals he wore with grey socks pulled to the knee. The Cairn Pro's are offered in seven different colors, my personal favorite being Copper.
Durability of the Cairn Adventure
I've been using my Cairn Pro on an almost daily basis for the past two years, and they show very few signs of wear. I think if you were to attempt a long-distance hike in the Cairns like some friends of mine, then you can expect them to break down a little quicker.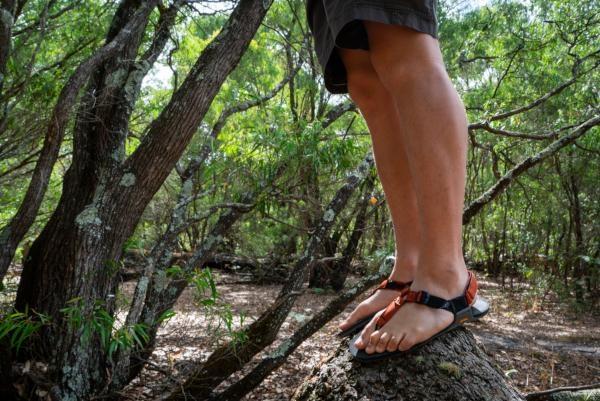 Bedrocks offer a "Re Souling" service whereby you send in your worn out sandals, and they'll replace the soles at less than the cost of a new pair. Can't say fairer than that.
All-around sage
For the past two years, I've been living the digital nomad life all over the globe. My pair of Cairn Pro's have visited five continents. Climbed mountains, hiked jungle paths and city streets.
They blend in well in urban environments but kick ass out on the trail. I can't think of a better all-around travel shoe than these bomber barefoot sandals.