As simple as it gets, you wouldn't expect much from this cheap running shoe from ASICS. However, it still managed to impress a significant number of buyers with how much it has to offer for the price. Performance and comfort-wise, it can even be compared to shoes in the $100 price range.
Pros
Affordable
Comfortable insole
Durable for the price
Lightweight
Breathable
Wide width options
Plenty of colorways
Cons
Firm cushioning
Minimal arch support
Who should buy ASICS Jolt 3
The Jolt is one of the most simple and cheapest running shoe models you can get from ASICS. You won't find any of the fancy technologies like Gel or AHAR here as it is a basic, budget-friendly trainer.
However, it has a great potential to become a go-to shoe for:
beginner runners
slow daily running on shorter distances
a mix of running, walking, and casual wear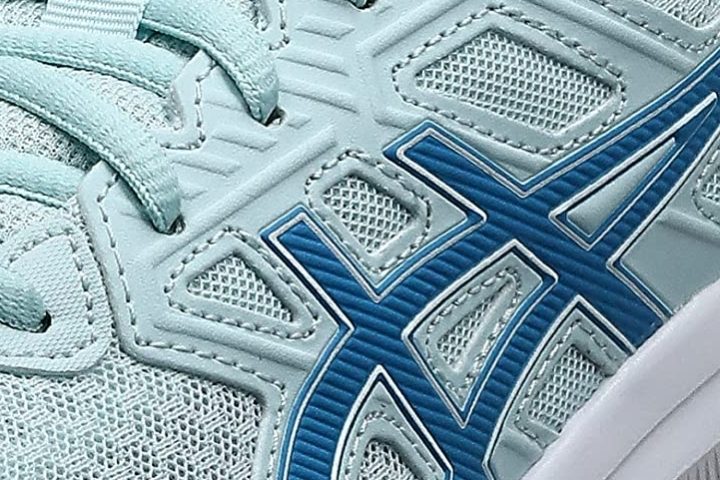 Who should NOT buy this running shoe
If you prefer softer underfoot cushioning, then you may prefer ASICS Gel Excite 9 or the ASICS Gel Pulse 13.
Also, runners with flat feet who need more arch support would be better off with the ASICS GT 1000 10.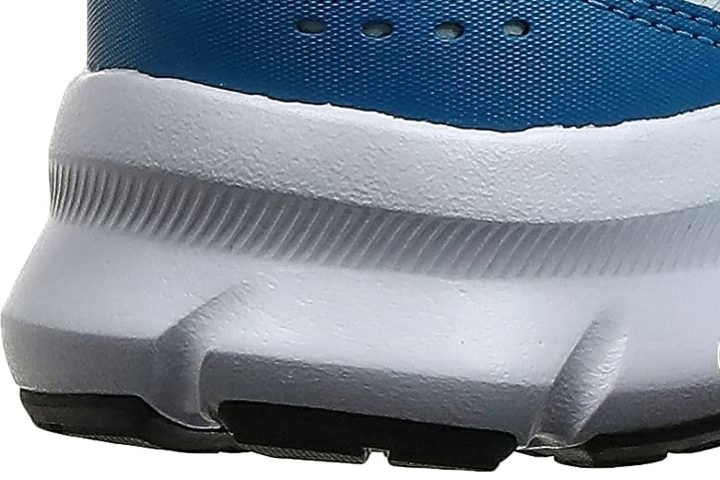 Jolt 3 is Asics' cheapest running shoe
With the asking price of $55, you just can't beat the Jolt 3 in the price department, especially given that ASICS running shoes on average cost $118. And yet, a lot of runners were still happy with the value provided by the shoe at such a low price point.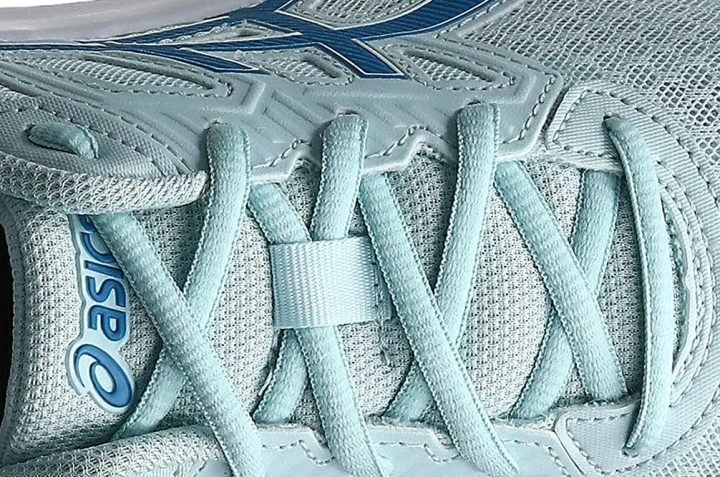 Value for money
ASICS in general has a reputation for making some of the more durable running shoes on the market. This seems to pass on even to their budget-friendly options.
"Expect it to last 6-8 months," reports one of the run testers in reference to the ASICS Jolt 3.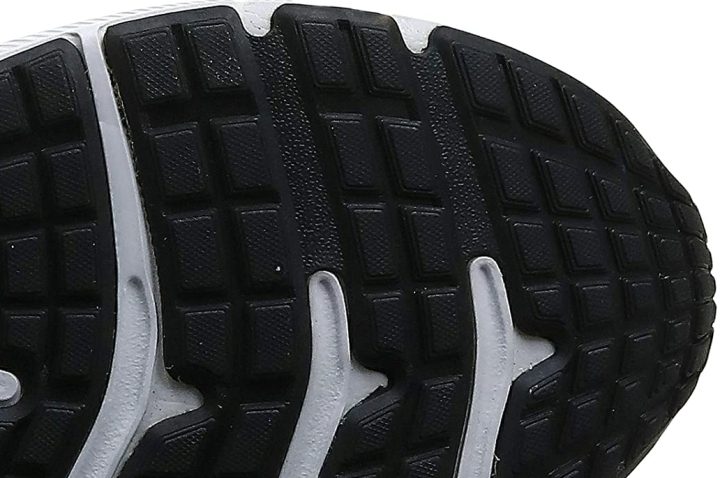 Comfortable for walking
In addition to the EVA midsole, underfoot comfort is enhanced by an OrthoLite insole. More than a few reviewers claim that they can walk up to 10000-14000 steps a day without pain.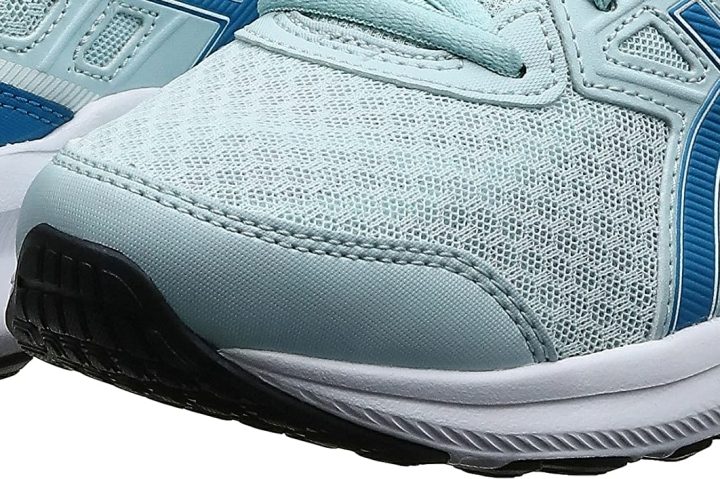 However, some of the other reviewers say that they cannot walk more than 8 hours in the shoe and wish for softer cushioning.
Lighter than average
Tipping the scales at 9.7 oz (276 g), ASICS Jolt 3 turns out to be lighter than the average weight of ASICS running shoes, which is 10.1 oz (287 g).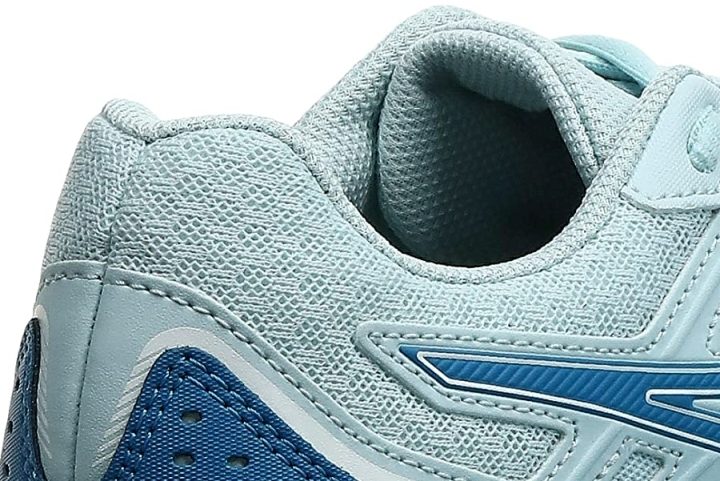 Lets the foot breathe
The shoe's mesh is porous enough to create a breathable coverage all around the foot. Meanwhile, the OrthoLite insole also contributes to moisture management. Upon closer look, you will see small black grains that help to absorb the sweat and smell.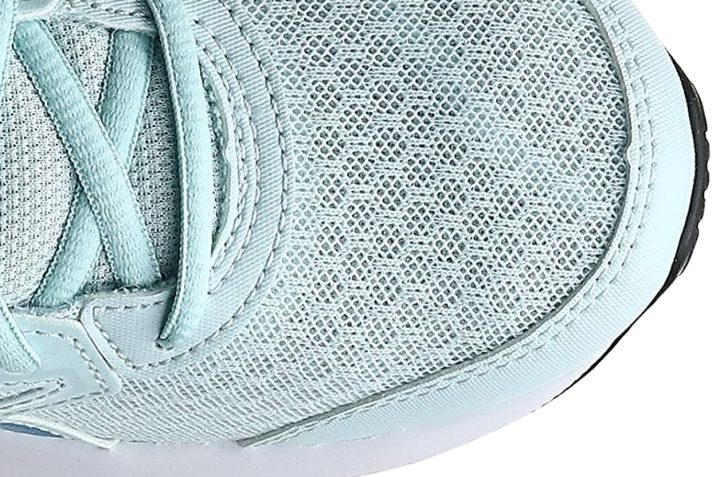 It doesn't skimp on style
A cheap shoe doesn't have to look cheap. This shoe pulled visual design cues from the more advanced ASICS GT series.
The wearers also love a multitude of color options in both men's and women's versions. These also include all-white and all-black ones for those who have a dress code for certain occasions.