The ASICS Gel PTG is a sneaker with minimal styling all throughout. Classic ASICS striping is evident on the shoe, but this gives it a nice edge, enough to differentiate it from the rest and give it its own persona. It brings about the promise of comfortable wear while still being a sturdy pair of kicks.
Pros
Comfortable to wear
Great construction
Look great when worn
Great spring sneaker
Quite light
Who should buy the ASICS Gel PTG
Consider having a pair of this ASICS sneaker if:
You are looking for a pair with a rubber outsole that provides a good grip
You love low cut shoes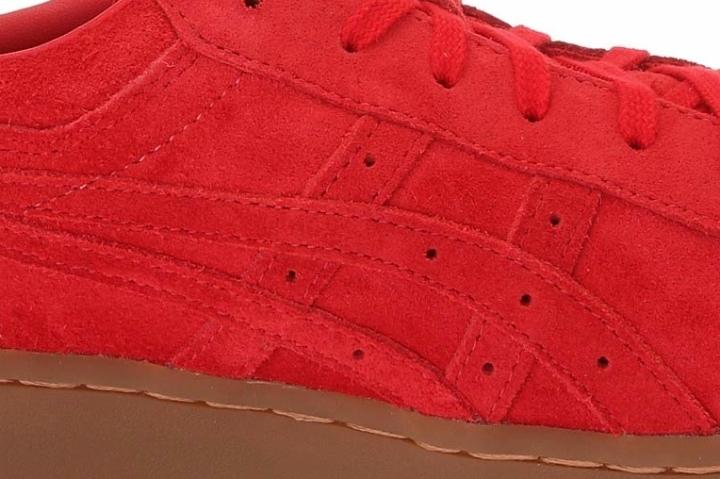 Size and fit
The ASICS Gel PTG comes in men's sizes with sizes ranging from 4 to 14 US. Some wearers though have commented that the sneaker might run a little smaller than expected and recommend going up half a size to get a better and comfier fit. Women who wish to own a pair need only to go a size and a half up from their regular size.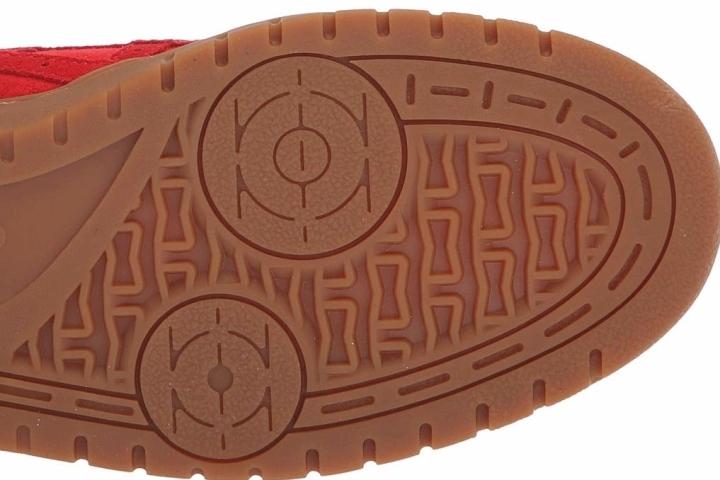 ASICS Gel PTG Style
The ASICS Gel PTG is a sneaker that features a classic silhouette, having taken inspiration from the ASICS Tiger Fabre Point Getter, with a few upgrades added to it for all the modern convenience. It has a versatile look to it that makes it great to pair with casual outfits. A simple shirt and pants combo can do wonders while for the more sharp-looking fashionistas, joggers, tapered pants, skinny jeans, and denim shorts are also a great choice.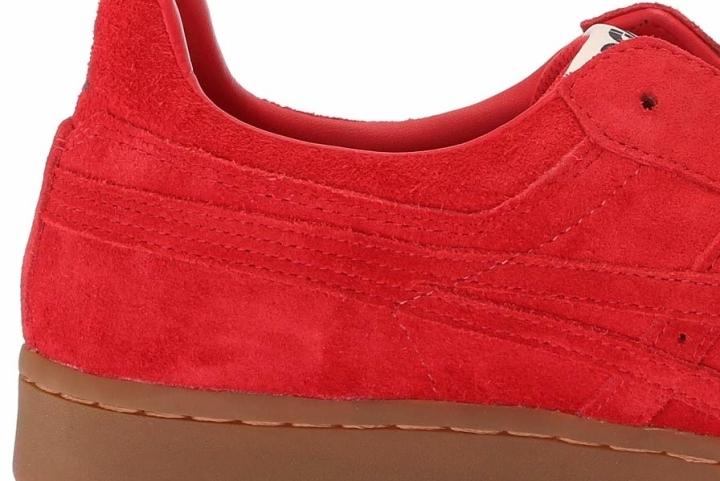 The ASICS Gel PTG low-top is profoundly influenced by a sports-inspired look which means that sweatpants and sports shorts can still be easily paired with it. With a laid-back vibe and a simple yet graceful design, the ASICS Gel PTG delivers just the right amount of kick to give it the flair it needs to stand out.
Features of Gel PTG
Classic pieces in terms of footwear have slowly made a comeback and are now a trend in the world of sneakers, and the ASICS Gel PTG perfectly embodies this. The shoe is stylishly elevated with the ASICS stripes on it, merging well with the leather upper.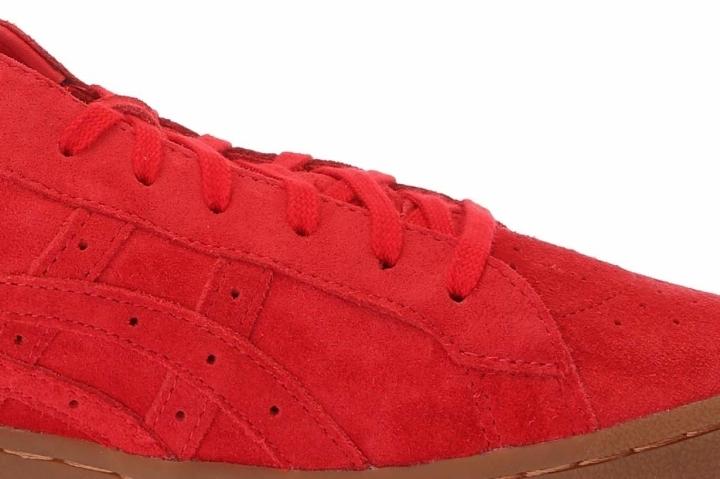 Pivot points are featured on the outsole and allow for quick movements without the wearer breaking his or her stride. Meanwhile, an Ortholite insole and GEL cushioning on the heel have been added to make it more comfortable.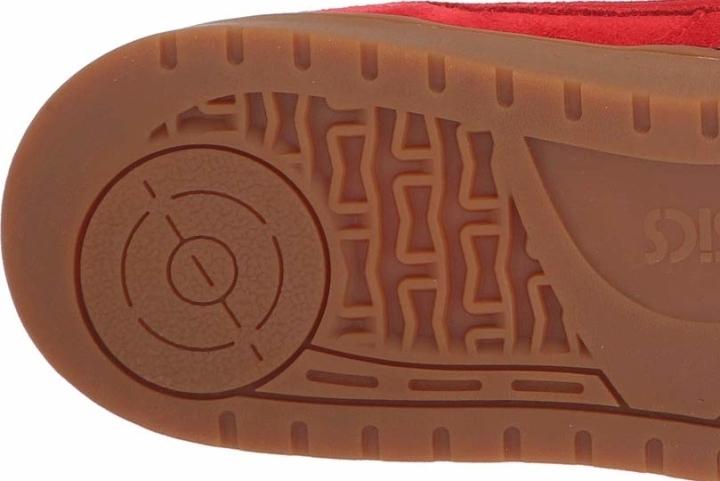 ASICS Gel PTG History
Now a household name, the Japanese group ASICS Corporation is one of the most successful companies in its field today. It is now a multinational corporation employing nearly 7500 people and producing high-quality footwear and sports equipment. ASICS traces its beginnings back to 1949 and was known as Onitsuka Co., Ltd, founded by Kihachiro Onitsuka. Inspired by the Latin phrase "anima sana in corpore sano," the phrase easily translates to "healthy soul in a healthy body" in English and would become the future basis for ASICS name.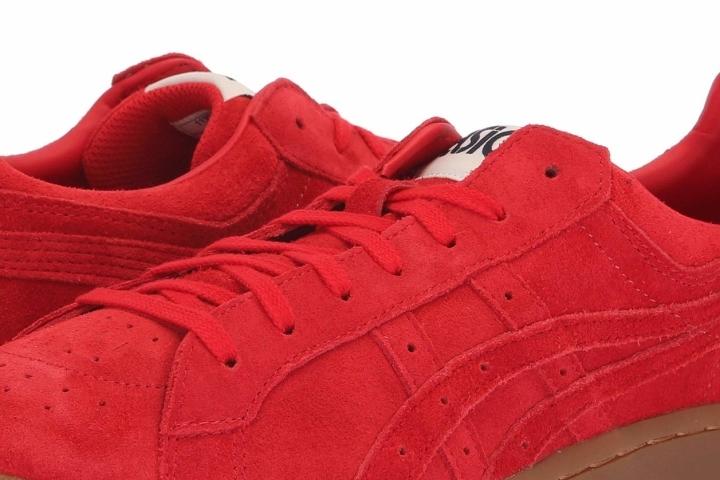 Kihachiro Onitsuka believed that engaging people in sports could help them live happier and healthier life, and the way he could help them realize this was by producing athletic shoes. Soon after that, ASICS was quick to release some sports shoes for volleyball, tennis, soccer, and the ever-popular sport of running. From the 50s up to the 70s, Onitsuka expanded its range of sportswear. By 1977, Onitsuka Tiger decided to merge with two other companies, namely JELENK and GTO.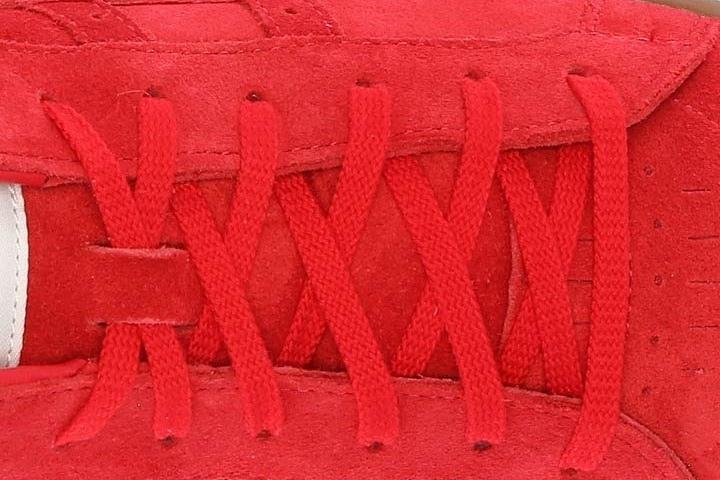 This merger brought about ASICS Corporation, most commonly known as ASICS today. With years of experience and expertise, ASICS has moved forward to offer both sports shoes and lifestyle shoes. Working with this idea while still incorporating its original philosophy of helping people live happy and healthy lives, ASICS introduces the ASICS Gel PTG.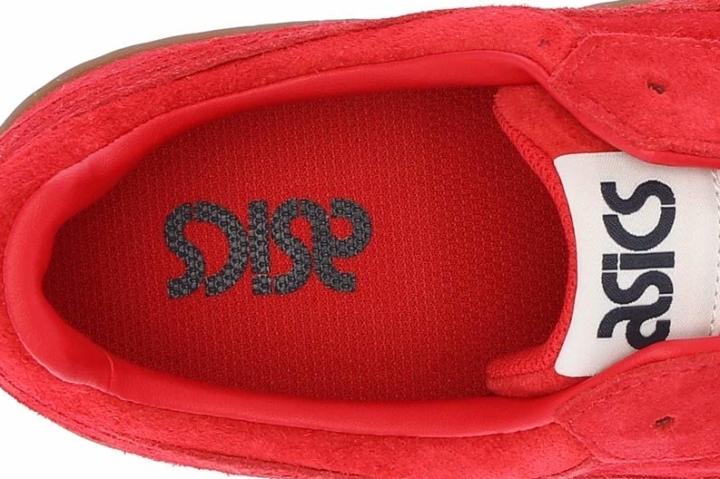 The ASICS Gel PTG low-top sneaker has been fashioned after an iconic basketball shoe from the 80s, the ASICS Tiger Fabre Point Getter, a shoe hailed as one of Japan's most popular basketball shoes ever. The ASICS Gel PTG is a great choice for all-day wear with its perforated vamp making it highly breathable while the leather upper gives it enough class to be truly distinguishable. Classy yet minimalistic, the sneaker is great for those days when one needs a quality and trustworthy pair of kicks to make it through the day.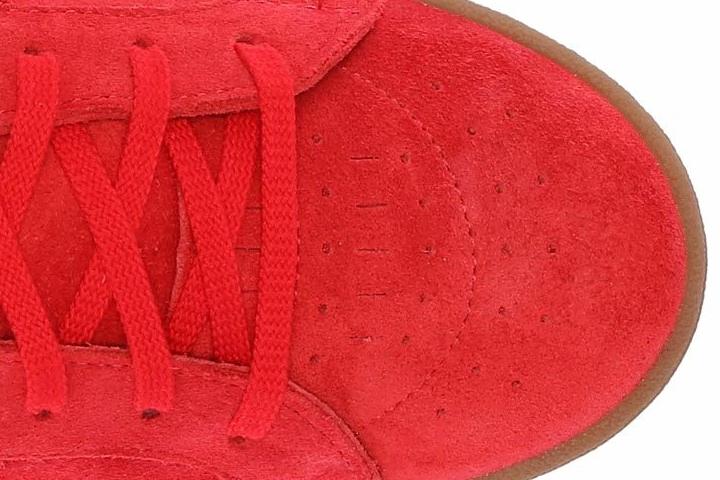 Additional Info
The lacing system is a traditional lace-up one.
A padded tongue and collar keep the feet snug and comfy.
There are perforated details found all throughout the ASICS Gel PTG.