Who should buy the ASICS Gel Odyssey WR
The ASICS Gel Odyssey WR is a cross between a hiking shoe and a walking shoe as wearers can use it on concrete floors and rocky and mudded trails with ease. It is a solid choice if:
A shoe that could prevent feet from getting soaked is what you are after.

Your fashion taste leans more on footgear with hefty design but prefers a shoe light on the foot.

You suffer from various foot conditions that a walking companion that allows custom orthotics would be handy.

You are looking for footgear that matches well with casual outfits and office attire.
The ASICS Gel Odyssey WR's grip
The bottom of the ASICS Gel Odyssey is lined with AHAR+. This rubber compound has been engineered to be more durable than typical rubber used on shoes. It also provides excellent traction on various types of surfaces.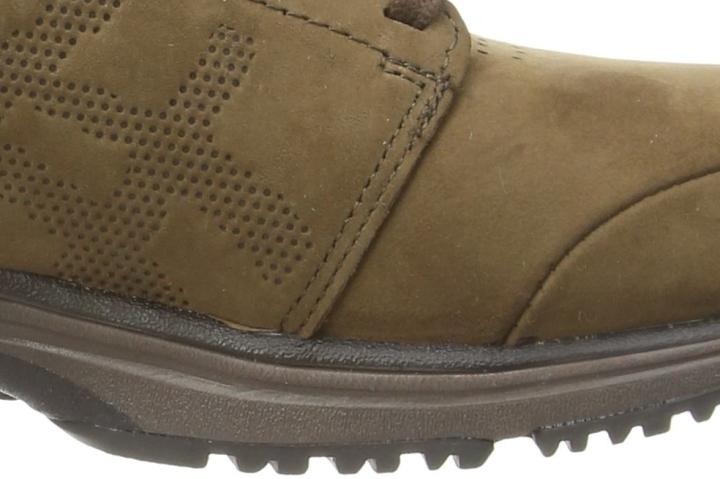 The outsole features flex grooves at the forefoot, which aids in natural foot movements while walking. At the heel, Walking Bevel is engraved on it. It describes the sloping edge, which makes heel landings softer and transition to midstance much smoother.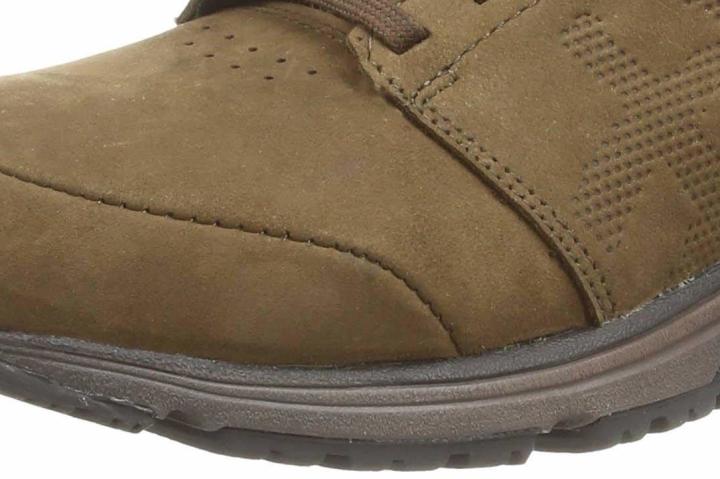 Shock-absorbent midsole
The midsole employs several technologies that keep the foot comfortable while also holding it steady while walking.
This full-length foam serves in two ways, it absorbs shock and enhances the overall rebound of the midsole. It is also quite durable compared to other foam cushioning units.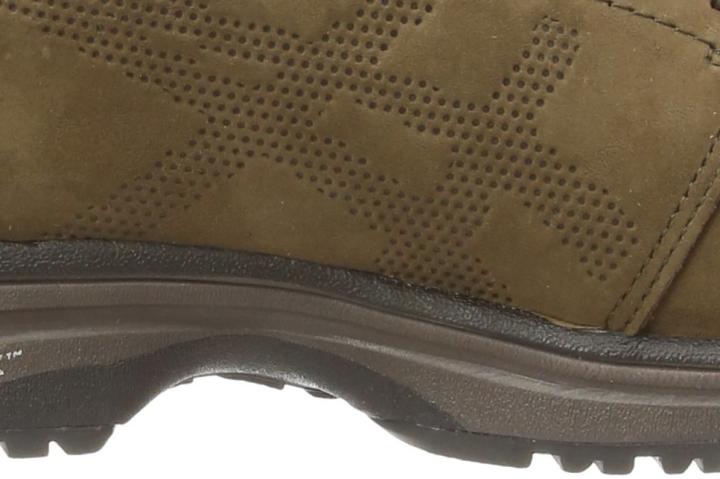 Reinforced stability
The DUOMAX consists of dual-density foam. The more rigid portion is placed under the arch, serving as a medial post that prevents excessive in-rolling of the foot.
The Trusstic System reinforces the middle section of the sole unit. It prevents it from twisting too much as that could lead to foot discomfort or even injury.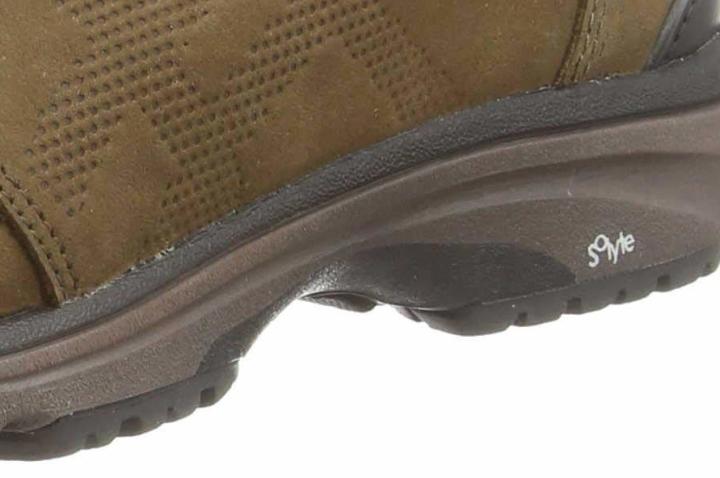 Under the heel, ASICS placed its proprietary Gel technology. This unit delivers an adaptable cushioning element.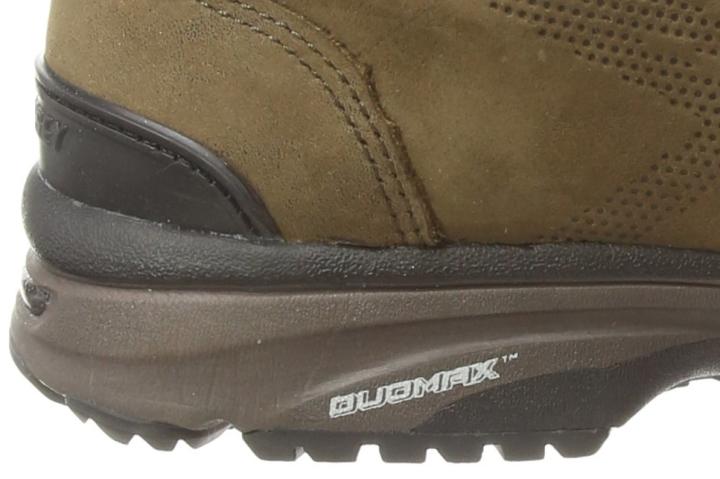 Amplified bounciness
The Ortholite X-40 sockliner amplifies shock attenuation and bounciness. It has moisture-wicking properties and is also breathable for temperature control.
On top of that, it is removable, allowing wearers to use custom orthotics if they wish to.
The ASICS Gel Odyssey WR's upper
The top is made from a synthetic material that mimics suede. The interior uses a waterproof Walotex lining. This fabric aims to keep the foot dry by not letting moisture in, while also allowing the foot chamber to be ventilated.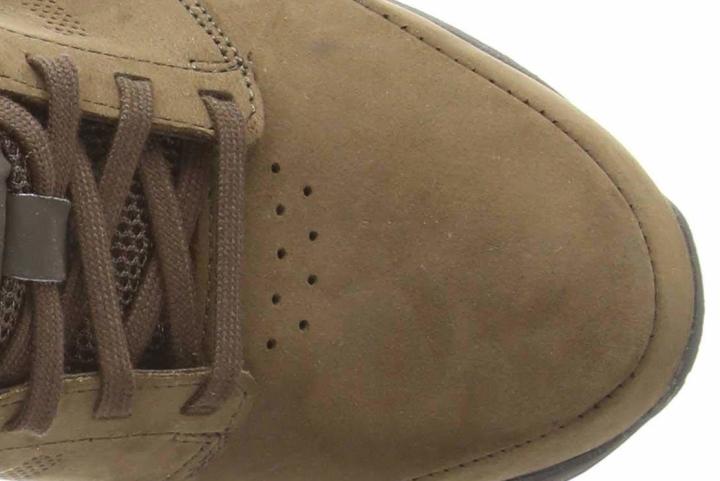 A lacing system is placed on the midfoot of the ASICS Gel Odyssey WR. It permits fit customization by loosening or tightening the shoestrings.
Snug rearfoot section
Adding to the snug fit is the use of memory foam in the back panel. It delivers what ASICS calls PHF or Personalized Heel Fit. The memory foam contours to the back of the wearer's foot, allowing it to accommodate various heel volumes.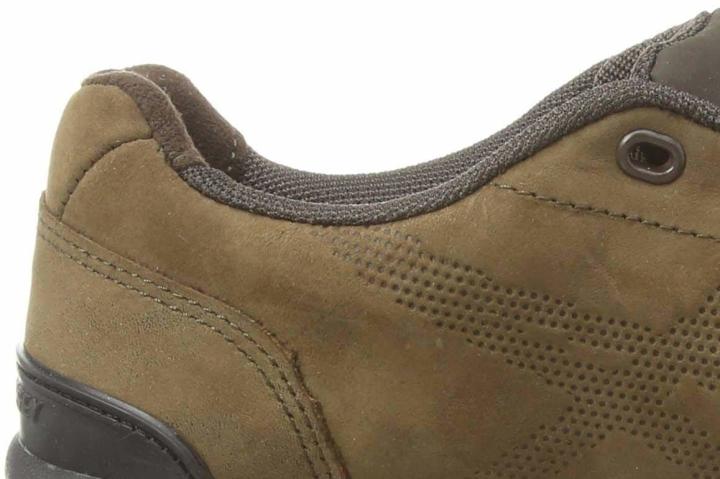 Compare popularity
Interactive
Compare the popularity of another shoe to ASICS Gel Odyssey WR: