The Kinsei Blast is considered as ASICS's version of the Adidas Ultraboost. And in this regard, it's a total success — it's a comfortable cruiser, it's a stunner, and it's very expensive too. As long as you care about comfort more than performance, the ASICS Kinsei Blast will wow you. However, if you want the same plushness but with less weight, you might want to consider the ASICS EvoRide 2 or the Gel Nimbus Lite 2.
Pros
Straight-out-the-box comfort
Stable
Stretchy yet supportive wrap
Smooth ride
Non-slip tongue
Who should buy the Gel Kinsei Blast
The Kinsei Blast from ASICS is perfect for road runners who are looking for a reliable cruiser. And with its properties, it can also be an option for:
casual runners looking for a daily trainer that can transition into a lifestyle shoe
anyone who wants "comfort over PRs"
those who want a Hoka-like cushion but in a more stable and stylish package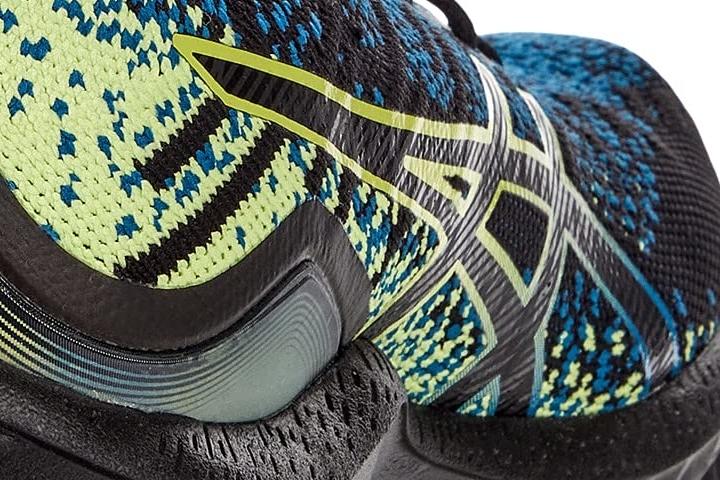 ASICS Gel Kinsei Blast: Lush comfort
Upon step-in, reviewers' feet are welcomed with a "luxurious" sensation. The Flyte Foam Blast and upper provide "plush" comfort, the shoe doesn't even need break-in.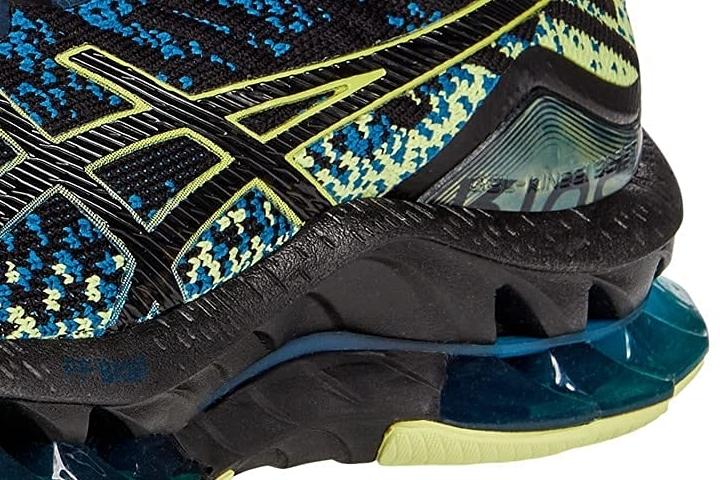 Stable as a true Asics
Runners claim that it's reminiscent of the ASICS Kayano 28 but "more muted." According to them, for a neutral shoe, the Kinsei Blast has "extensive" stability features. Thanks to its Pebax plate, testers don't feel "tippy" despite it being a maxed-out trainer with a slim profile.
Stretchy yet supportive upper
It's very flexible and can accommodate any foot type. It's also snug and structured, especially in the heel and toe box, there are no reports of slips. Even better, the reinforced areas step up the shoe's durability.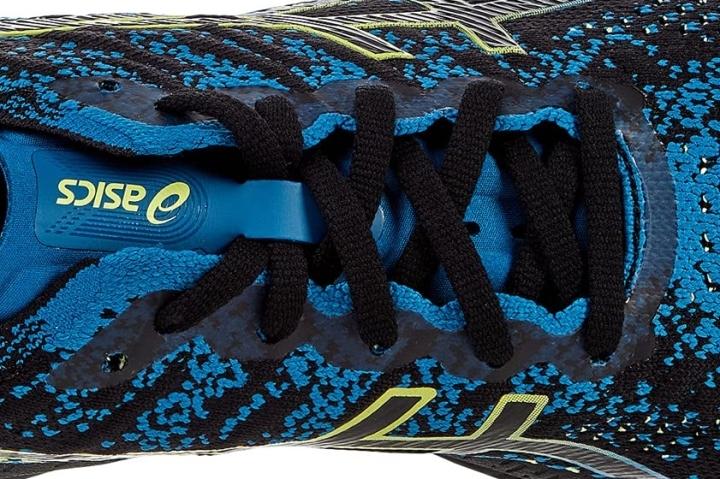 Smooth ride
Apart from amping up stability, the plate's geometry also makes roll-throughs very easy. So much so that it negates the rather hefty weight of the shoe.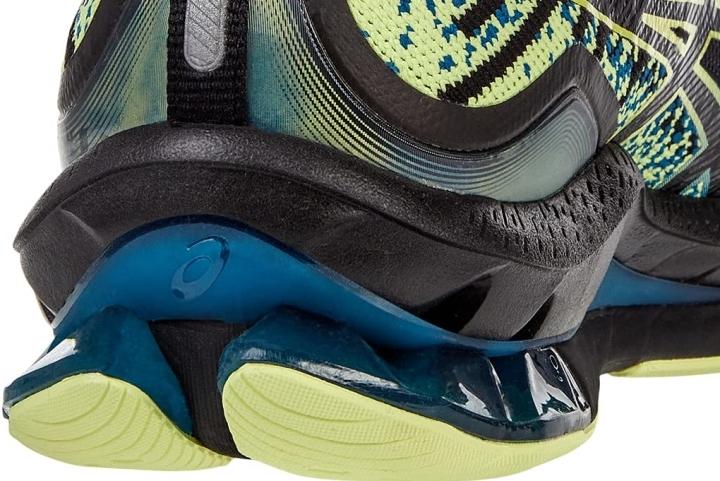 Experts agree that it rides as smoothly as the ASICS Novablast 2 but a touch firmer.
Non-slip tongue
Although not gusseted, the tongue has perfect grip and thickness for it to stay in place while adding more lockdown.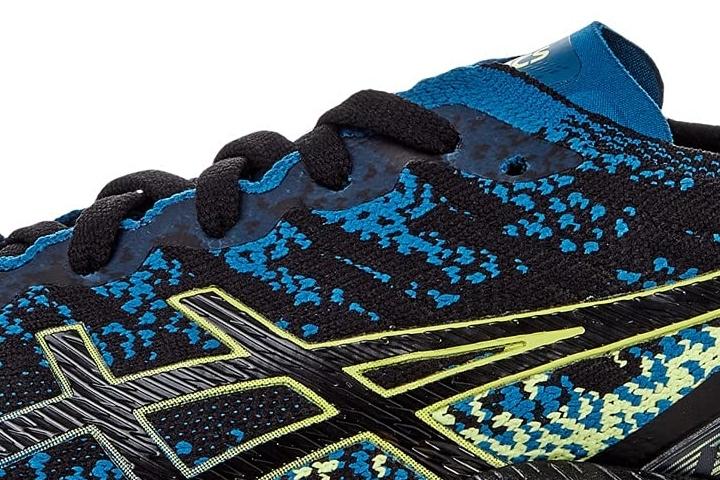 The ASICS Gel Kinsei Blast is heavy
At 11.9 oz (US M 9), the ASICS Kinsei Blast is just way too heavy. Critics don't recommend it at all for tempo speeds and long runs as the weight makes the ride "less cohesive."
Extremely warm upper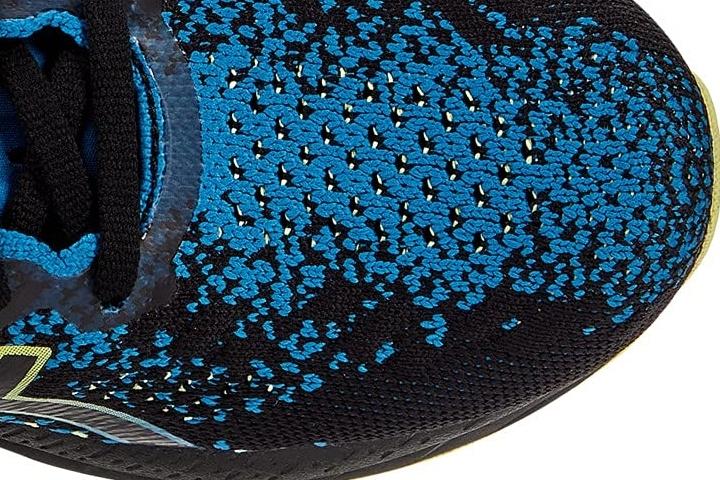 The padding makes it "hot as hell." Most say that even at night, it feels like the shoe is "cooking" the feet. It almost feels like a "stovetop bath." Worse, it's a sponge for sweat, making it much heavier.
Samurai-like build: Kinsei Blast vs. the OG Kinsei
The first version of the ASICS Kinsei gives runners maximum protection on the road while having unrestrained movements. It took after the samurai armor by having plenty of padding from top to bottom.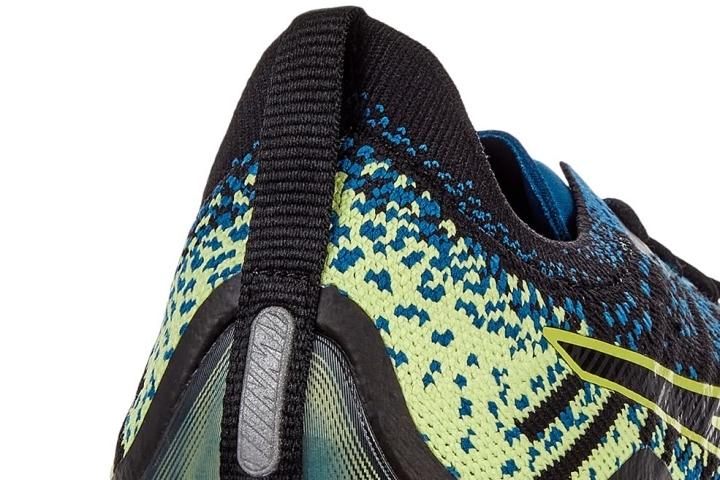 The Kinsei Blast pays homage to its parent model by having the same well-cushioned design. Its heel angle even replicates that of the samurai's katana sword. Only this time around, it has a modern twist with its Pebax plate and Flyte Foam Blast midsole.
Nice to know: It's not heavy without reason
Loaded is not even enough to describe the ASICS Gel Kinsei Blast. Even experts say that it's almost like all the up-to-date tech are thrown in to create this shoe. And for 11.9 oz (US M 9), here are some of the features you'll enjoy:
There's a Pebax propulsion plate that's a touch stiff. It prevents excess movements, while its geometry allows seamless transitions from heel to toe.
It has ASICS's trusty Gel technology that keeps impact at bay.
If you're wondering why it has a high stack, it's because of its two-part midsole:

The Flyte Foam Blast highlights responsiveness and rebounds for a lively ride.
On the one hand, there's the Flyte Foam+ that delivers superior comfort.