A conqueror of shifting terrain—this is the Konseal FL 2 in a nutshell. Engineered stiffer than usual, this approach shoe from Arc'teryx does not cower at the face of various rocky obstacles, be they ledges, cracks, or smooth boulders. There's also its amazing lightness, which translates to bigger steps and easier foot swings.
Pros
Spider-Man-level grip

Quite light
Excellent on edges
Incredibly durable
Very precise on talus rock
Scaler of easy cracks
Exceptional breathability
Cons
Too stiff for long hikes
Unruly laces
Who should buy the Arc'teryx Konseal FL 2
The Konseal FL 2 pushes boundaries with its versatility and eye-catching aesthetics. Add it to your shopping cart if:
The route that leads to your climbing spot requires a lot of toeing precision.
You need extra protection against abrasive hazards.
Approach shoes that give extra latching power on descents are what you need.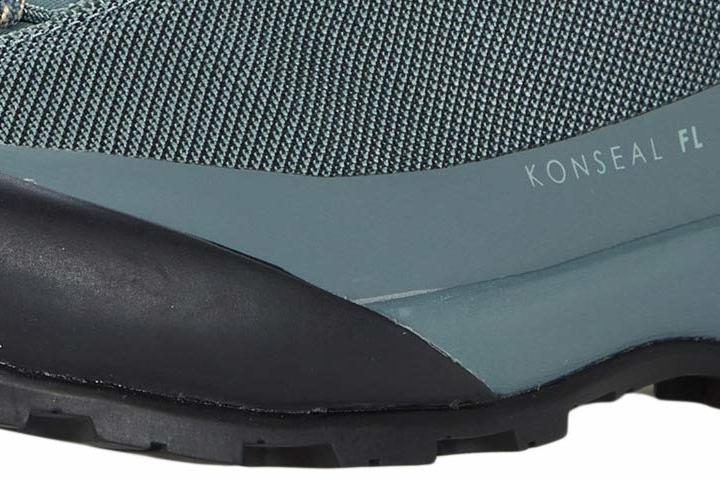 Who should NOT buy it
If you need something with more hike-specific comfort, trade the featured shoe for the La Sportiva Boulder X. Also, with no negative reports about its laces, the Scarpa Mescalito is a great alternative to the Konseal FL2.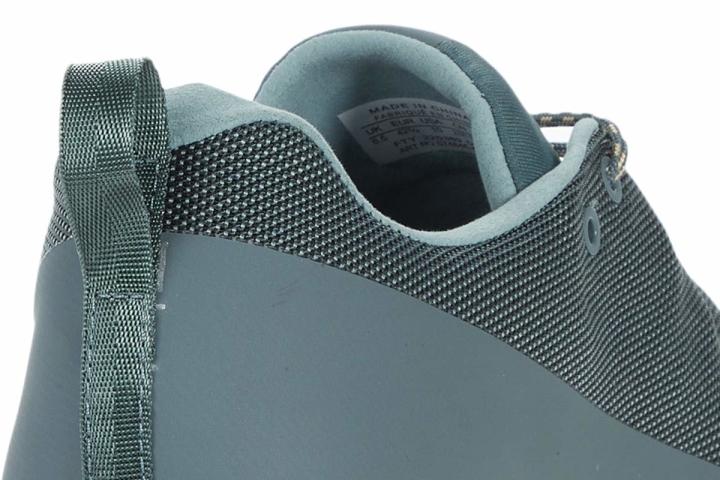 Updates to the Arc'teryx Konseal FL 2
The second-generation Konseal FL has non-concealed laces this time around, making lace-ups easier. Its outsole has also been redesigned with spikier lugs that provides even more multi-directional grip, especially on loose or soft-soiled terrain.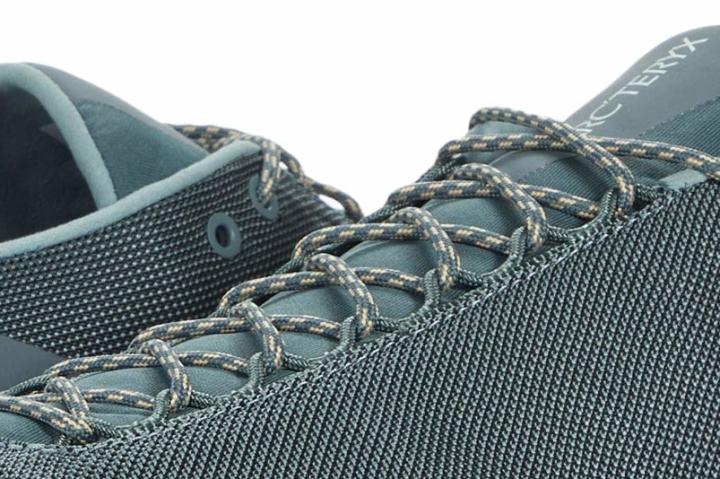 The Konseal FL 2's glue-like
traction
Professional reviewers are super-impressed with the Arc'teryx Konseal FL 2's grippy outsole. One of them even "felt like Spiderman" while negotiating this particularly slippery terrain. Regular approach hikers also find the featured shoe mighty grippy, referring to its sticking prowess on wet dirt and rock as either "insane" or "next level."
Exceptional lightness
Whether on feet or when clipped to a harness, the Konseal FL 2 doesn't weigh the users down, experts say. Non-professional reviewers find the shoe very light, too, with one even calling it "way lighter than expected." Also, putting things into perspective, this Arc'teryx kick is 77 g lighter than the average weight of approach shoes, which is 387 g per shoe.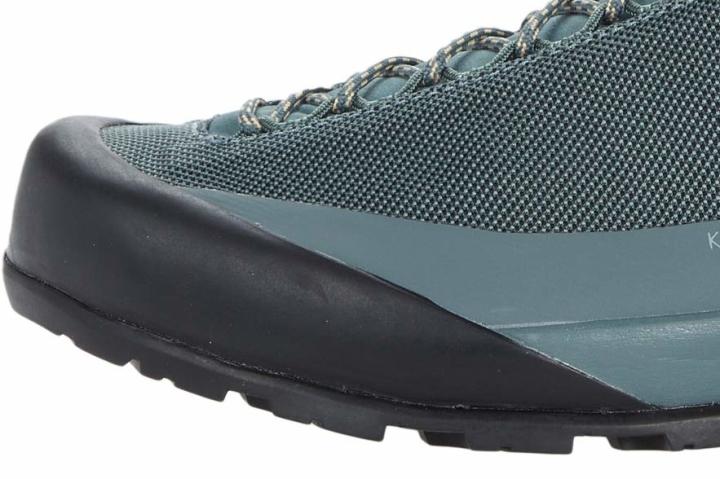 An edging wizard
"We were impressed with their edging ability," professional testers say. They applaud its remarkable lateral stability, making for a "great climbing platform."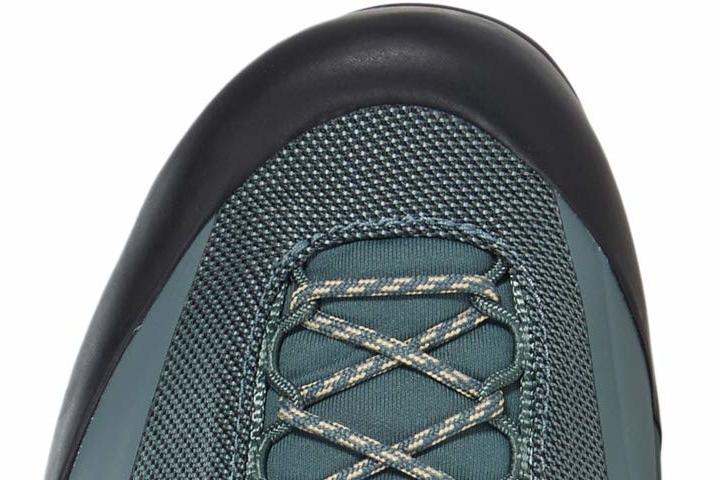 Not for long approaches
While its stiffness gives the Arc'teryx Konseal FL 2 fantastic edging prowess, it also translates to tired feet on extended hikes and approaches. According to a blogger, the whole experience can be chalked up as "a board-like feel on trails."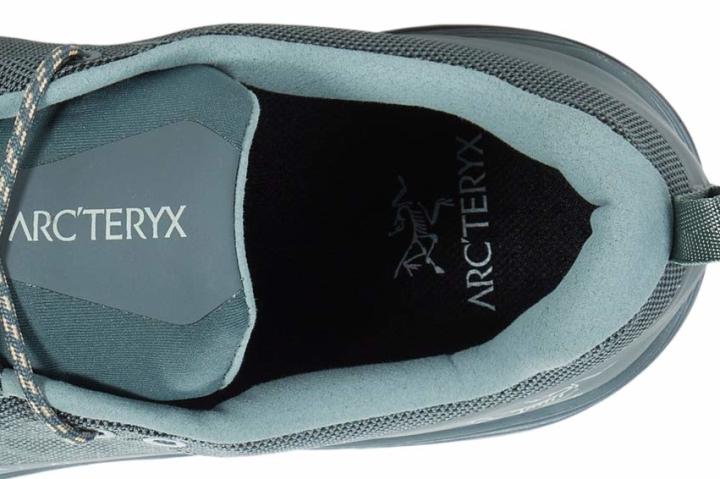 Arc'teryx Konseal FL 2 equals tank-like
"Durable and well designed"—this is how a group of wear-testers finds the Konseal FL 2. They are particularly impressed with its rubber toe cap and "impressively abrasion-resistant" fabric upper.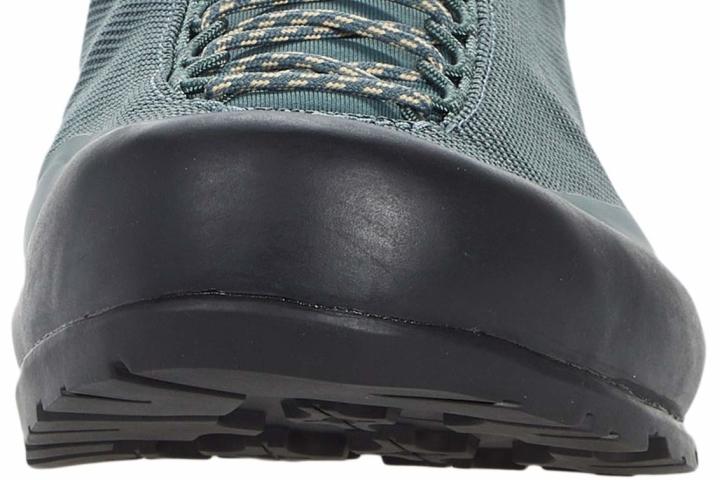 Cuts through talus slopes
When it comes to negotiating talus terrain, the Arc'teryx Konseal FL 2 is "a precision climbing machine," says a footwear pundit.
Makes low-level cracks a cakewalk
An expert is quite sold on this approach shoe for feeling "solid in easy cracks." This is mainly thanks to the Konseal FL 2's stiff midsole, which keeps the shoe from losing form when wedged into fist-sized fissures.
Thrives in hot conditions
Hikers adore the exceptional breathability of the Konseal FL 2. One wearer used the shoe in the Amazon basin (in Brazil, where it can get pretty hot and humid) and came out with sweat-free feet.
Its laces might require a double knot
It has been reported that the Arc'teryx Konseal FL 2's "laces come undone constantly." This issue, however, isn't an isolated case, as one Arc'teryx fan finds their approach shoes to usually have such unruly laces.