Who should buy the Arc'teryx Acrux AR
The Arc'teryx Acrux AR is a unisex double boot that is excellent for mountain climbers. This boot can become your perfect companion for hikes if you:
Prefer a supportive and protective footgear great for mountaineering and ice climbing

Prefer a lightweight double boot that would keep your feet warm, dry, and comfortable in the coldest conditions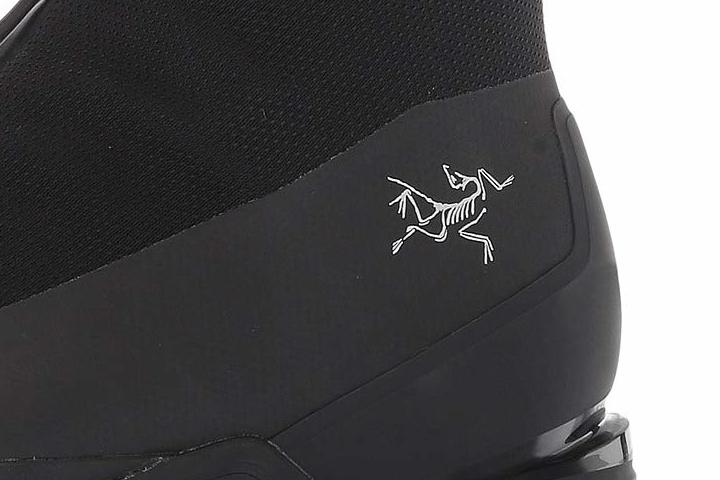 Updates to :name
The Arc'teryx Acrux AR is a high-cut mountaineering double boot. Its lightness is, in large part, attributed to its layered upper which is made up of lightweight foam enclosures and breathable liners. It has doubled-down water protection, thanks to the Gore-Tex membrane lining in both the removable inner bootie and built-in gaiter.
The boot's EVA midsole provides stability and cushioning over technical terrain. It also has welts both at the rear and front ends which make the boot compatible with automatic (step-in) crampons.
On the traction front, the Acrux AR has a specially developed outsole called Vibram AR. It has treads and lugs that work together in providing support and improving the user's overall climbing performance.
Vibram's ample traction
With the Vibram AR outsole, the Arc'teryx Acrux AR delivers traction over terrain mostly characterized by extreme ruggedness and steepness. It is based on Vibram's Mont compound which grants the boot a kind of grip that performs even in freezing temperatures. Its surface is loaded with anti-slip patterns and lugs of different shapes and sizes. Also, preceding the arch zone is the sole's heel brake which gives extra stopping power during descents.
Optimal cushioning in Arc'teryx Acrux AR
Unyielding to the stress between the weight of the wearer and the craggy, mountainous terrain is the boot's midsole. Made of EVA, this cushy platform gives wearers stability and shock mitigation without compromising comfort.
Contributing to the Arc'teryx Acrux AR's cushioning and support is the carbon fiber insole. Its core is made of expanded PU foam that promotes thermal insulation.
Arc'teryx's excellent weatherproofing
The boot's heel and toe counters onto which the levers of automatic crampons latch are made of thermoplastic polyurethane. This material boasts hardiness and a level of resistance against abrasions, impacts, and weathering.
Moisture-managing layered upper
The Acrux AR from Arc'teryx has a 4-millimeter, 3D-formed inner shell which is made of PE foam—a material that provides ample cushioning and adequate internal insulation. It is perforated, dispersing heat and wicking away sweat and moisture from the inside. Its closure system features synthetic laces and Velcro-like straps.
The removable liner is also made of PE foam. Also, it is imbued with Gore-Tex's waterproof membrane with climate control capabilities. This proprietary waterproofing technology has three layers bonded together that enhance durability.
360° protective gaiter
Walling off the elements is the built-in gaiter. Made of the same 3-layer Gore-Tex membrane found in the removable liner, this protective covering is waterproof and durable. A zipper implements and a rivet button makes up its sealing mechanism. A heavy-duty film made of TPU is laminated onto the base of the gaiter, protecting the wearers from bumps and abrasion.
Additional info
Gently surface-clean the Arc'teryx Acrux AR with water either by hand or by using a soft-bristled brush. Leave it to dry.

Drying the footwear via any kind of heat source is discouraged.
Compare popularity
Interactive
Compare the popularity of another shoe to Arc'teryx Acrux AR: