Verdict from 5 experts and 12 user reviews
11 reasons to buy
A user is quick to describe that these Klay Thompson basketball shoes are extremely comfortable.
Nearly all owners are impressed with the Anta KT3 Low's on-court performance.
One user even goes to as far as saying that these low-top basketball shoes are better than Nike signature models such as the Kyries, PGs, Kobes, and KDs.
The majority of testers assert that the traction works wonderfully whatever the court condition.
Almost all reviewers are satisfied with the KT3 Low's cushioning. They claim that the dual-density foam offers plenty of court feel and impact protection.
A tester notes that the decoupled midsole provides a complete range of motion without sacrificing support and stability.
These Anta basketball shoes provide a really good fit, several wearers comment. They suggest going true to size.
A few users notice that the Anta KT3 Low feels very light.
Most reviewers just love the upper material used on these Anta shoes. They assert that it is breathable, flexible, supportive, and it feels super nice on-feet.
The support and lockdown are just exceptional, most exclaim.
4 reasons not to buy
A tester gripes that the translucent rubber outsole picks up dust faster than the solid rubber option.
Some reviewers notice that the Anta KT3 Low's cushioning is not as bouncy or plush as the Anta KT 2.
There is a noticeable heel-to-toe drop according to one tester.
According to one player, the rubber compound is pretty soft. He does not recommend these Klay Thompson basketball shoes for outdoor use.
Bottom line
The Anta KT3 Low is a surprisingly excellent on-court performer. Almost all reviewers are quite impressed; they just have nothing bad to say about these Anta basketball shoes. To them, everything just works close to perfection.
For $115, you'll get one of the best low-top basketball shoes for sale. It has beastly traction, responsive cushioning, supportive materials, and excellent lockdown. Simply put, the Anta KT3 Low is a great basketball shoe that goes well with any playing style.
Tip: see the best basketball shoes.
Our reviews
Let me go ahead and put this out there; the Anta KT3 Low shoe is crazy in a good way.
For a year in a half, I've been playing in the Jordan 29. The gnarly traction and the springiness feel made me thoroughly enjoy playing, especially since I'm a slasher. I've been looking for a replacement, and the KT3 more than delivered.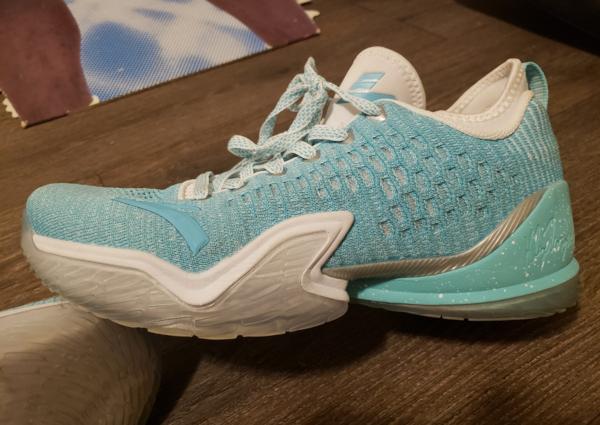 Traction - Finger Grips
Essentially the traction pattern seems to be a fingerprint style. From that, it allows the nubs to be in a circular pattern staggered in between causing a multidirectional pattern.
Because of that pattern, the shoe has a natural pivot point on the balls of your feet. Both the nubs and the pivot point works splendidly, easily being the shoes most significant aspect. No matter what you do; cuts, spins, sprints, and any other moves the traction has you covered.
I've played a lot in these shoes since these are my go-to shoes and I've only wiped about five times. Honestly, half of those wipes were out of habit. The result is no matter how you stop; I can say it's on a dime.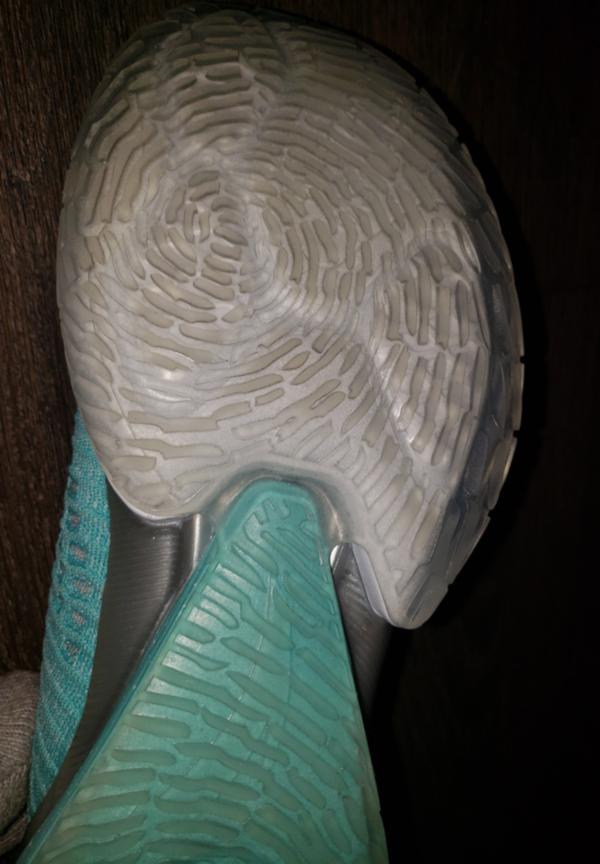 Cushion - Trifecta
To play on Klay's three-point ability, it's a slam-dunk. Jokes aside, the setup is a tri-density foam. It has an EVA midsole with a different density foam pad in the forefoot, and a softer density foam pad in the heel.
The cushion was not the craziest, but it did its job well. I was pleased with the set up as it was responsive and stable, as well as forgiving. It had enough cushion to where I would play for hours and felt little fatigue in my legs as an explosive guy.
If you're looking for a plush cushion, this isn't it chief. This set up reminds me of bounce with a little bit less give.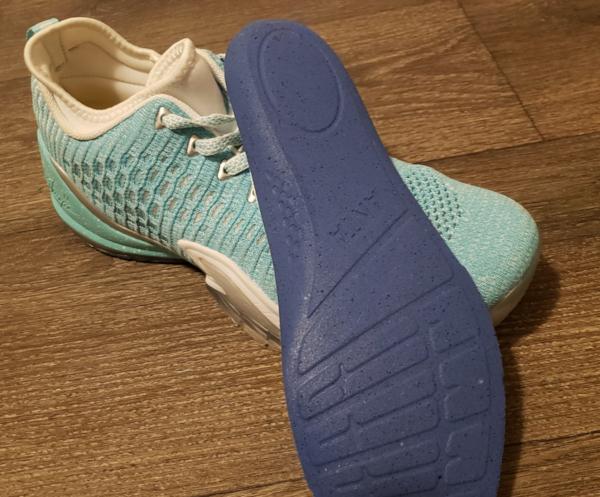 Upper - Knitted to Support
The upper is mostly comprised of knit. Not that soft stretchy knit though; this one feels supportive. It's not necessarily soft to the touch but on foot feels great.
I personally prefer this knit set up than the softer setups since I genuinely felt secure in the footbed as the upper didn't stretch while I was playing, and I play with some torque.
The KT3 Lows, unlike the mids, have a neoprene one-bootie upper. Although I would prefer that to conform around my ankle, it didn't get in the way at all and was easy to put my foot in so I can't complain.
The midsole comes up to the upper to add to the lateral support. While playing, I never felt like I was going to roll over and that's a win in my book.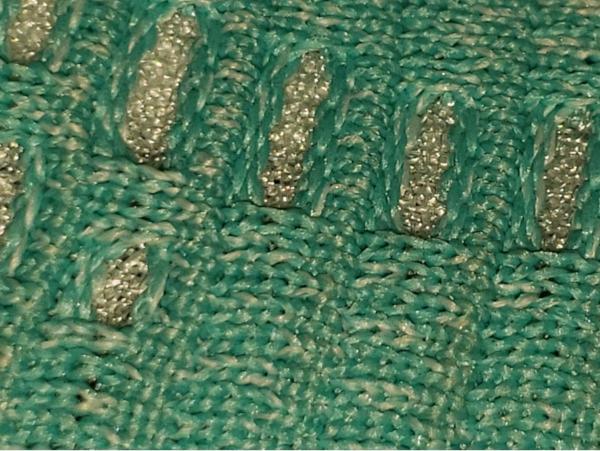 Support - Goldilocks
What can I say? For me, it was just right. The midsole mentioned above coming up paired with the outrigger covers lateral stability perfectly.
Then there is the decoupled midsole paired with the torsional shank plate that gives you the freedom to move your foot, on how you want it without risking the chance to overdo and hurt yourself. That is my second best feature.
This and the traction makes me feel like I have full control over all my movements. The base is wide in the forefoot and feels planted with none of that rocking feeling and is greatly appreciated.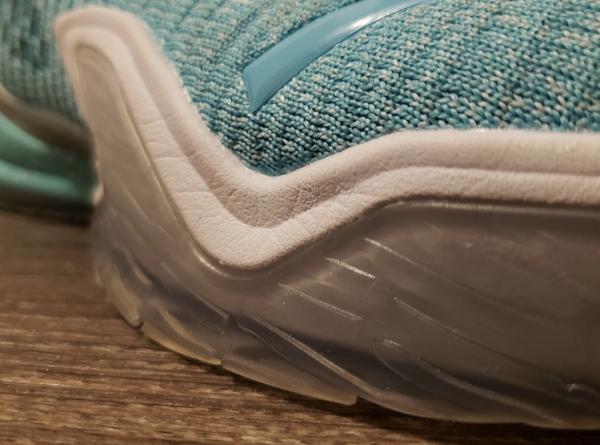 Verdict - A Three from the Logo
For a shoe this good, it's a heck of a deal. The shoe can easily be found online for under 100 dollars. I found mine in teal on Famuji for 90 bucks.
With the traction and decoupled feel, it's like a baby Jordan 29 but with better cushioning and less than half the original MSRP. As I stated before, this is my go-to shoe.
It checks all of my needs and gives me a little extra on top. I do feel as if these shoes can be every man's shoe though, for the bigger guys, they may prefer more cushion. Anta KT3 Low is a top tier shoe that only the JC3 from BrandBlack and the Jordan 29 rivals when it comes to my top favorites.
I highly recommend these and don't see how you would go wrong.
Good to know
The Anta KT3 Low is designed to keep Klay locked and loaded all season long. These Klay Thompson basketball shoes are equipped with Anta's AUTO-ARCH technology and a T-shaped TPU heel counter to reduce the risk of injury. These low-top basketball shoes also feature Anta's EVE system and A-Web upper technology to help Klay move quicker on the court.
Cushion. Just like the Anta KT3, the KT3 Low utilizes the Anta EVE cushioning system. Dual-density foam pads, located at the heel and forefoot, offer a comfortable, responsive, and bouncy ride.
The midsole also features Anta's AUTO-ARCH technology. A large TPU midfoot shank enhances stability and torsional rigidity.
Traction. The KT3 Low's outsole is made of molded EVA for added durability. A wear-resistant, fingerprint-like traction pattern delivers multidirectional coverage on any surface.
Length and Width. According to reports, the KT3 Low fits true to size. Normal, narrow, and even wide-footers are advised to order their actual size.
Lockdown. These signature Anta basketball shoes are equipped with a T-shaped internal TPU heel counter to keep the heel in place. A unique lacing system keeps the foot stable and supported.
The Anta KT3 Low also utilizes Anta's A-stable UP technology for added stability. A lateral outrigger and forefoot wrap enhances side support to keep you covered during lateral movements.
The Anta KT3 Low features the A-Web technology for support and breathability. The tri-layer mesh upper boasts an ergonomic design that provides excellent support. Air vents throughout the upper help heat to escape for effective breathability.
With the ankle collar sitting at just 6.9 centimeters, these Anta basketball shoes are designed for excellent sports performance. A low-end, sock-like inner cleatie provides flexibility and also helps keep the feet cool during hot summer days.
Signature details include Klay Thompson's logo on the tongue and a printed signature on the heel
The low-top version of Klay Thompson's third signature sneaker is available in the following color combinations:
Blue/Black
Blue/Gold/White 'Golden State Warriors Jersey'
Blue/White/Black 'Playoffs Away'
Dark Red/Black 'Blood Thirsty'
Grey/Black/White 'Oreo' aka 'Statement Jersey'
Mint Green/White 'Ice Cold'
Red/White/Ink Blue The Finals 'Independence Day'
White/Gold The Finals 'Home'
Anta X Marvel Avengers KT3 Low The Finals 'Be A Champion'
Marvel and Anta have teamed up to create a special KT3 Low that celebrates Klay Thompson's third championship. The 'Be A Champion' colorway is dressed in predominantly black with gold accents. Iron Man's mask and Captain America's shield are displayed on each tongue while the Anta and Marvel co-branding are found on the insoles. Written in gold, the phrase "Be A Champion" runs down each heel.
Anta X Marvel KT3 Low 'Black Panther'
An official collaboration with Marvel, the 'Black Panther' colorway pays tribute to the wildly successful Marvel movie. T'Challa's mask and Klay's logo can be seen on each heel while the words "Black Panther" and "Klay Thompson" are printed on the heel tabs. Other Black-Panther-inspired details include the phrase "Property of Wakanda" written on the tongue's pull tab.
Antal KT3 Low '4th of July' a.k.a 'Independence Day'
To commemorate the 4th of July, Anta crafted a special KT3 Low emblazoned with the American flag. These red, white, and blue basketball shoes feature a striking flag graphic across its upper. A red TPU shank, white outsole, and blue heel counter complete the USA-inspired theme.
Rankings
How Anta KT3 Low ranks compared to all other shoes
Popularity
The current trend of Anta KT3 Low.