Our reviews
A baller won the NBA slam dunk contest on a pair of kicks not made by industry giants Adidas or Nike. Two decades later, that very same baller is still playing in the NBA.
Yeah, it's PURE VINSANNITTTY!!
Vince Carter brought AND 1 out of the streets and into the NBA with his Y2K slam dunk title.
Jay Coen Gilbert, Seth Berger, and Tom Austin shocked the sneaker world in the late 90s with a spastic combination of color, kitsch, and quality.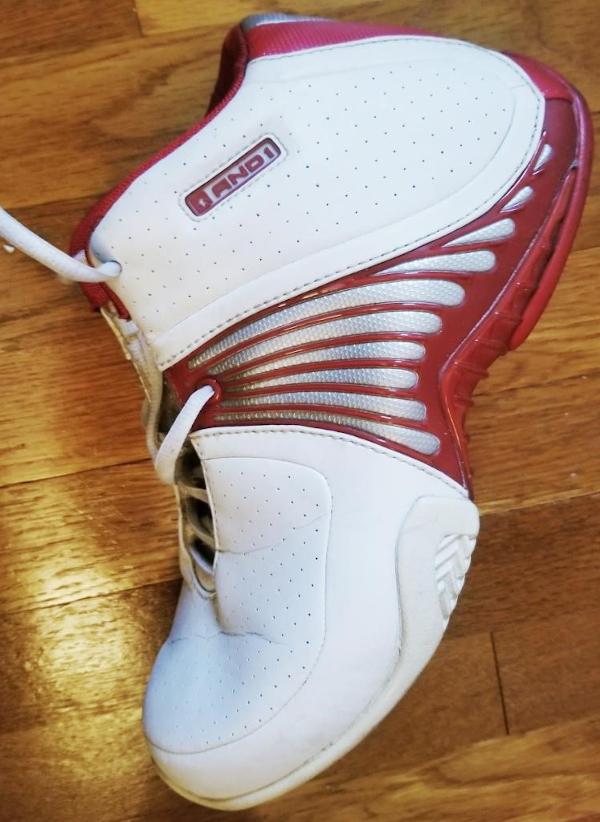 The company's most iconic lovechild is easily the Tai Chi. It made its name when Vince Carter stuffed the brand down the basketball world's collective throats at the turn of the century.
Two decades later, the shoe is still holding strong. A mix of strong style and thoughtful craftsmanship keeps the Tai Chi relevant.
Craft
This legendary shoe has solid construction behind it. It is a shoe made for basketball and not merely for styling.
A perforated leather upper allows for your foot to breathe, keeping it cool during the court grind.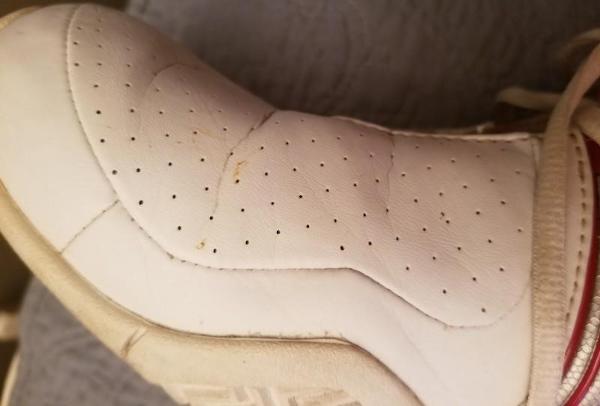 Quick bursts and propelling a player laterally are essential in sports like basketball or tennis. The footwear needs to offer strong support with stability as well as traction for control.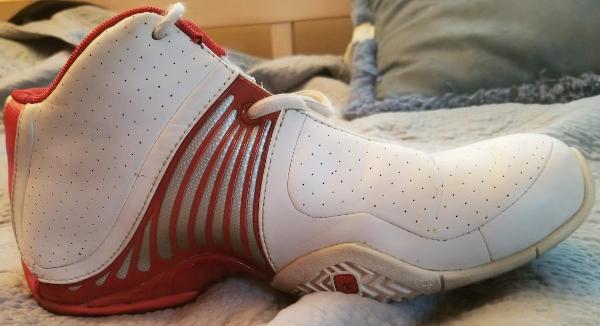 A thermoplastic polyurethane (TPU) shank guarantees you such medial support. The herringbone rubber outsole will keep you in your shoes.
These will stay in place even after that quick turn as you break a defender's knees and fly to the rim.
TPU provides high elasticity and is resistant to abrasion. Therefore, the outsole is non-marking. You can freely use these kicks on both indoor and outdoor courts.
Inside the shoe, we are greeted with a plush lining over a springy EVA compression-molded midsole. This protects your back, knees, and feet from hard landings.
Performance
Days of playing competitive basketball have long passed. Still, I do enjoy a good pick-up game now and then.
The Tai Chi has to be one of my favorite shoes for playing both basketball and tennis.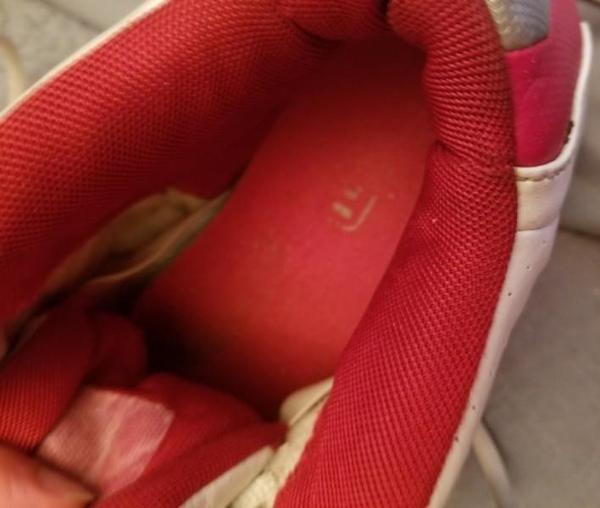 A little known fact is that basketball shoes and tennis shoes are nearly identical in function, likewise in construction. The two sports share functional movements and muscle kinematics.
If you like responsive footwear, you'll find the Tai Chi much to your liking. On each step or jump, the shoe returns a solid bounce.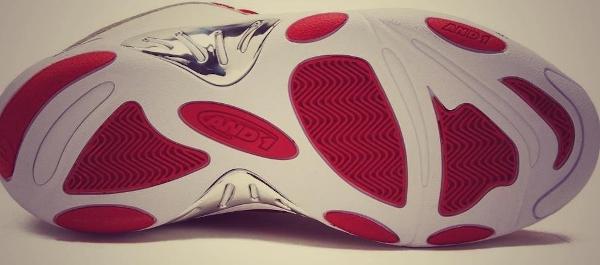 Despite its size and being a basketball shoe, the shoe is lightweight. Despite this, the shoe does a fantastic job of cushioning the impact.
I can play a few hours without feeling discomfort like my bones is having a fistfight.
Style
AND1 is known for unique, trash-talking t-shirts featuring cheeky exclamations. The character making these exclamations is illustrated as a faceless, shirtless male dribbling a ball.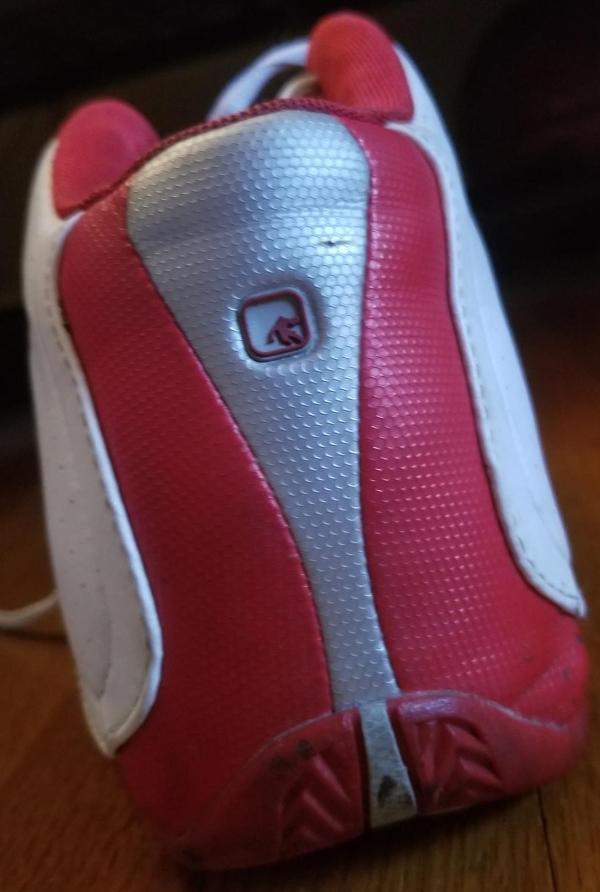 We see this AND 1 "mascot" on the back of the upper across the ankle area. The shoe comes in a vast variety of two-tone colorways. Most any taste palate should be satisfied.
Durability
First, let us be clear about something. Each athletic shoe is intended for a specific sport/activity. A basketball shoe was never made for a hike or a 10K run.
Would you go ice skating in cleats? Many athletic shoes wear away when used frequently in urban environments.
I realize that many people who are not professional athletes buy shoes for aesthetic reasons.
Regardless, the Tai Chi holds up well against the grit and grind of the urban jungle. It keeps you comfortable without falling apart after a few months.
Conclusion
Are you a basketball fan? Nostalgic sap? Style demon? Or someone who just wants a really great shoe with some original colorways and great comfort?
Whatever road you are searching from, the Tai Chi may be exactly what your shoe collection is missing. It is a strong, dependable shoe, made with thought and function in mind.
Profile of the AND 1 Tai Chi
This 2018 And 1 Tai Chi is a re-release version of the original Tai Chi launched in 1999. It became famous when Vince Carter wore a pair of And 1 Tai Chi during the popular Dunk Contest. The re-released version basically has all the features found on the OG model except for the new herringbone pattern seen on the outsole.
These yin and yang-inspired basketball shoes come with a two-toned color scheme. The most popular one being the red and white.
Performance
Cushion. The AND 1 Tai Chi utilizes a compression-molded EVA midsole. It enhances in-shoe cushioning and promotes a stable ride all throughout the game. The material also offers ample foot protection against impacts.
Traction. These basketball shoes feature an abrasion-resistant outsole with herringbone tread pods. They deliver maximum traction on basketball court surfaces. For torsional and medial support, these shoes are fitted with an anodized TPU shank.
Fit
Length and Width. Several comments say that the And 1 Tai Chi runs small. Potential buyers are recommended to go one half to a full size up when buying these shoes. Wide footed-players may find them comfortable to wear as it has enough room width-wise.
Lockdown. The And 1 Tai Chi features a central lacing system with an integrated lace guard in the middle of the tongue.
Material
The upper of the AND 1 Tai Chi uses a combination of two premium materials - pebbled leather and nubuck. The tongue is made of a mesh-based material that promotes breathability and ventilation.
Style
The And 1 Tai Chi comes with strategically positioned overlays to complete the shoe's classic, form-fitting profile. The And 1 callouts are seen on the lateral side as well as at the back of the heel. Like the original version, the shiny metallic plates are placed on both sides of the shoe.
Special Colorways of the AND 1 Tai Chi
The AND 1 Tai Chi is released in a variety of basic and special colorways. Below are some of them:
Pitch Black/Rich Gold
Pale Green/Orange Gum
Black/Silver Grey/Teal Blue
Black/Royal/Silver
Bait x And 1 Tai Chi "Blue Apple"
This And 1 Tai Chi colorway is the first collaboration between Bait and the legendary basketball sneaker brand. The color combination used on these basketball shoes is composed of Bait's signature Blue Apple. The vibrant two-toned upper sits on top of a simple ivory midsole and a subdued tan outsole. This color combination is a signifier of Bait's identity.
And 1 Tai Chi "Dunk Contest"
The original yin and yang-inspired red and white colorway returns in the form of the And 1 Tai "Dunk Contest" colorway. This was the same color blocking that Vince Carter wore during the famous Dunk Contest in 2000 that had put the And 1 Tai Chi on the map.
And 1 Tai Chi "Lance Stephenson" PE
These special edition basketball shoes pay tribute to Indiana Pacer's Lance Stephenson. Its white and dark yellow upper rests atop a black-speckled midsole. The phrase "born ready" in yellow is found on the lateral side near the heel. The "And 1" callout, also in yellow, is present on the lateral side of the lacing system. With Stephenson's visage on the upper part of the tongue and interesting design on the internal lining, this pair of shoes is definitely a unique addition to the already iconic roster of And 1 Tai Chi basketball sneakers.
And 1 Tai Chi Charlotte Hornets
Another pair of And 1 Tai Chi "Lance Stephenson" PE shoes feature the Charlotte Hornet hardwood pattern on its lateral side panel. It comes in black and teal color combination with contrast laces in the same color combo as the shoes. The upper is set on top of a black outsole.
Compare popularity
Interactive
Compare the popularity of another shoe to AND 1 Tai Chi:
AND 1 Tai Chi video reviews