Who should buy the Aku Rock DFS GTX
The Aku Rock DFS GTX is the all-rounder you've been waiting for. Purchase it if:
Wetness is often present along your trail-to-rock route.
You prefer approach shoes engineered with Vibram tech.
The low-grade elevations you climb are peppered with micro-edges.
Who should not buy it
With its extreme lightness and myriad colorway options, the Cruizer Psyche from Evolv is something you can buy instead of the Aku Rock DFS GTX. There's also the La Sportiva TX4 GTX if you want something cushier and more poke-protective underfoot.
Rock DFS GTX: A beast in the grip department
Experts are super-impressed with the tenacity of the Aku Rock DFS GTX. One of them says that it's "extremely grippy when scrambling." Another one says that they grip well on low-level boulders in moderately wet conditions. A non-professional reviewer weighs in on this, saying that it's "very sticky on smooth river boulders and grippy on dusty trails."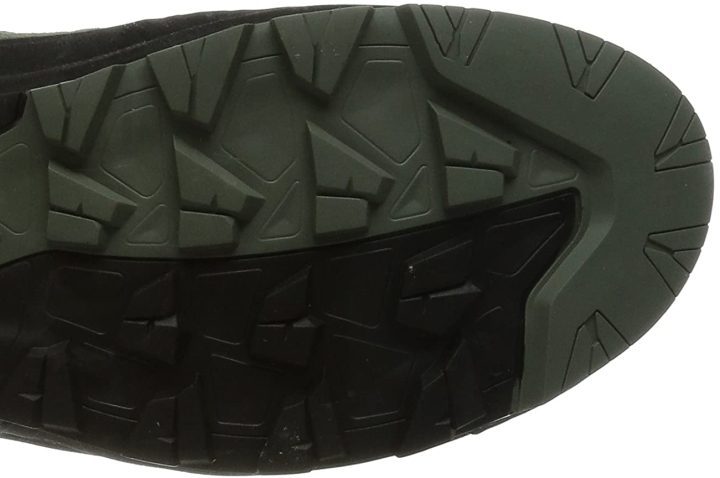 Handles abuse like a boss
In terms of longevity, the Rock DFS GTX is a force to be reckoned with. A critic says that it's "built for the hard yards" and stands up to everything you throw at it. "They stand up to the rigors of wild, backcountry hiking and long walk-ins to the crag," says another.
Down for whatever
Approach hikers find the Aku Rock DFS GTX astonishingly versatile. A gear pundit among them says that it's "a great option for an overseas trekking adventure." Another one says that its "ability to transition from trail to crag is the very hallmark of a quality approach shoe." Yet another commenter says that it's "perfect for hiking."
A comfortable approach shoe on mile zero
According to a footwear blogger, the Rock DFS GTX is plush from the get-go. He says that the featured approach hiker is "no exception" from shoes that require no break-in time.
Not the lightest Aku kick in town
At 400 g apiece, the Aku Rock DFS GTX could be lighter. A gear maven says that it's "slightly heavier than most leading approach shoes."
Avoid extra pointy rocks
There are those who consider the Rock DFS GTX not having a plated midsole a missed opportunity. On it, "you can feel stones underfoot a tad," a seasoned trail-goer says.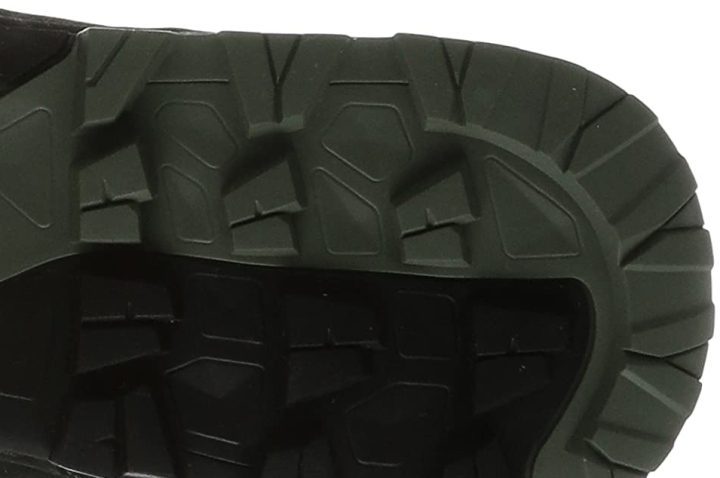 The Rock DFS GTX's convincing support system
Being able to bear the wearer's weight while carrying a loaded pack is one of the great things about the Rock DFS GTX. A professional blogger describes the featured kick as "an extremely supportive shoe that will cope with long distances and when carrying a reasonably heavy load."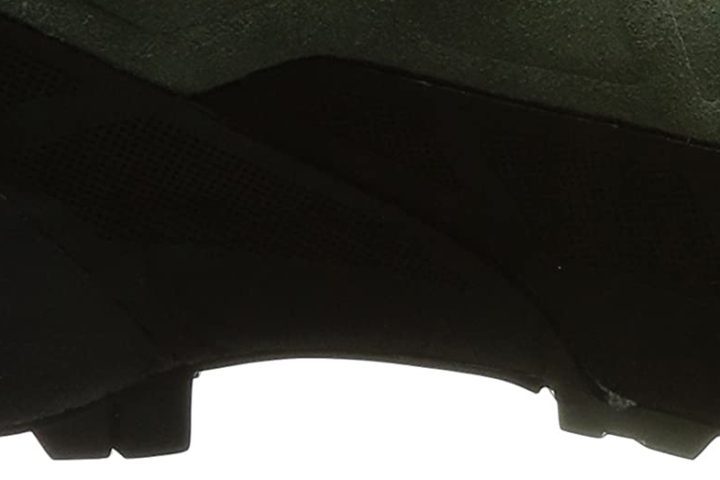 Rockstar waterproofing in every pair
What the Aku Rock DFS GTX lacks in color options, it makes up for its extraordinary water protection. A seasoned tester said that "it held up very well over a day of Scottish drizzle." "I have done many creek crossings, and my feet have stayed dry," said another.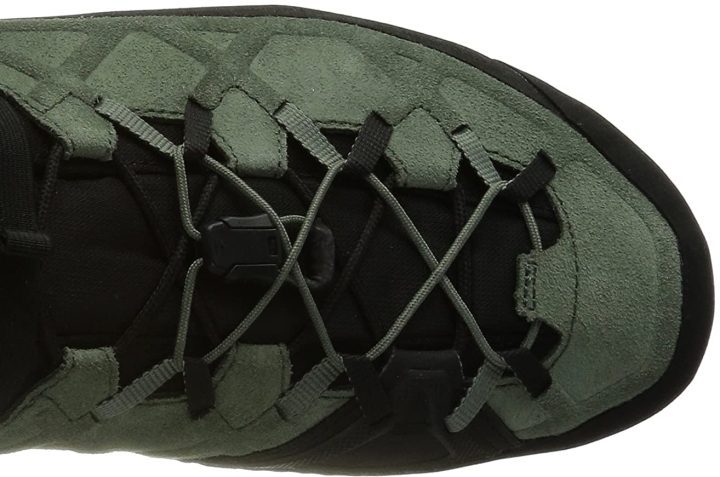 It eats edges for brunch
This bang-for-your-buck Aku approach shoe doesn't back down on edges, regardless of size. An expert says that it's "perfect for edging on smaller holds."
Compare popularity
Interactive
Compare the popularity of another shoe to Aku Rock DFS GTX: