{section_positive}
{section_negative}
{section_summary}
Who should buy the Air Jordan XXXVII
This basketball shoe from the Jordan brand is a good match for the following:
nimble players who value court feel and energy return
buyers with a generous budget for basketball shoes
athletes who rarely take their games outdoors
wearers with narrow to medium-sized feet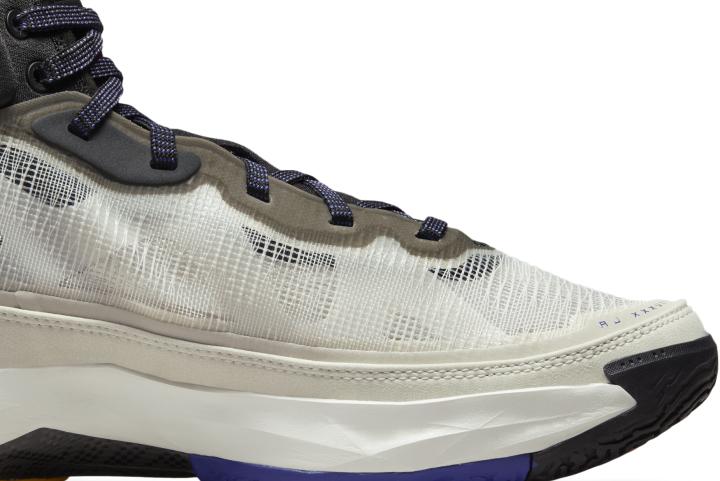 Who should NOT buy this Air Jordan basketball shoe
The Air Jordan 37 is surprisingly felt cheap and plasticky. Hence, this shoe is definitely not for those who want some fancy-looking and premium-feeling uppers. They are better off with the Nike LeBron 20.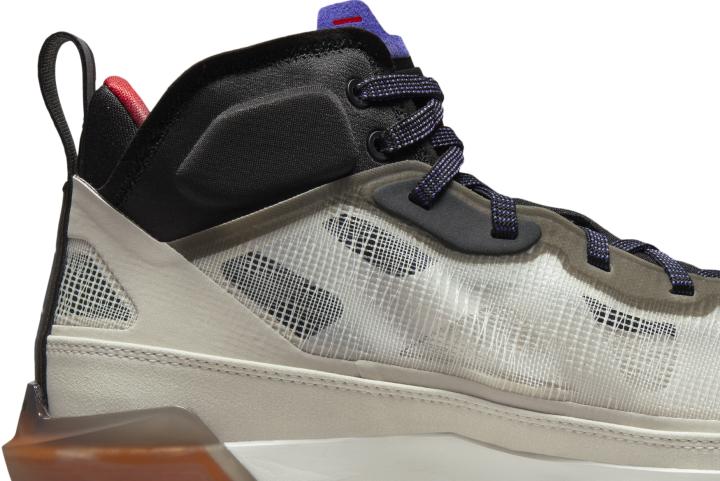 The 20th LeBron is also great for players who want high levels of compression and impact protection, especially right under the heel. They can also go for the Nike KD 15. This Kevin Durant signature offer is also good for those who do not have the time to break in their shoes. The KD 15 definitely hits the ground running.
Air Jordan 37: An awesome performer
We were surprised that this Air Jordan shoe is pretty nimble and very aerodynamic despite its pretty bulky appearance.  As a result, we felt super lively as we played on the hardwood.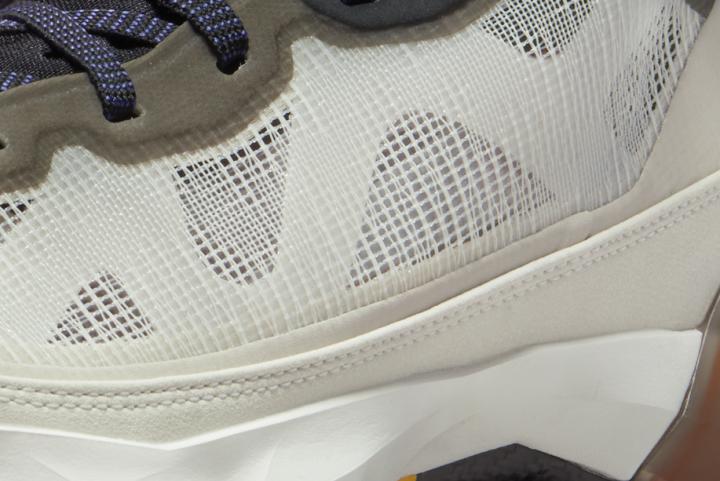 A bite that you can depend on
Although we found that the traction is not really as top-tier as the one in the Nike PG 6, for example, we cannot seem to find something to complain about the AJ 37's grip either. This actually had a really nice traction profile. We noticed that the traction pattern can grab exceptionally well on indoor courts.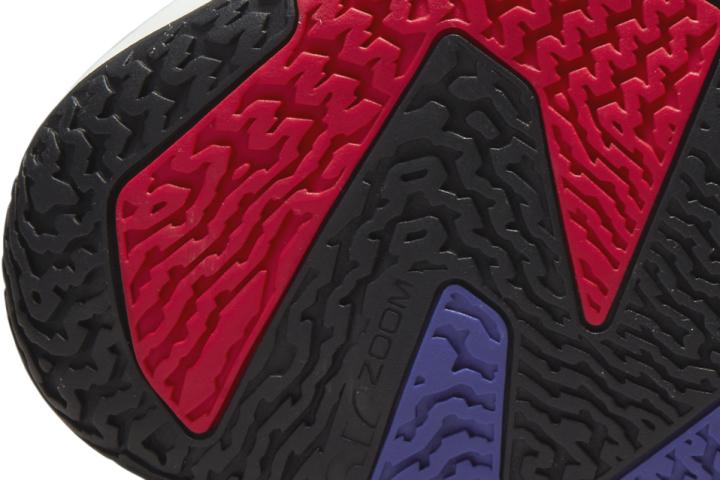 The sole of the AJ 37 resists dust
We tried using the Air Jordan XXXVII shoes on dusty courts, and we attested that the grip was still OK. We can safely say that dust pickup is not an issue.
Outdoor performance is OK, but not the best
We discovered that the Air Jordan 37's outsole is made of a hard rubber compound that effectively resists abrasion. This is convincingly demonstrated in a durability test we performed. Additionally, the upper has double-stiched leather in high-wear areas. After performing a durability test on it, we concluded that the leather overlays on the upper are pretty durable.
While outdoor use is not a bad idea, it is not the best idea, as well. We learned that its outdoor performance is nothing out of the ordinary.  We believe that this shoe is really meant for indoor courts because only when it's used on hardwood does it unleash its full potential.
Court feel is definitely there
The midsole felt rock solid and more on the responsive side. This is good news for nimble players who want to feel the floor and gain more control over their fine and aggressive movements.
Bounciness is superb with the Air Jordan 37
When it comes to energy return, we affirmed that this one is a very bouncy shoe with a very good jump height.
With all this, it's clear that the double-stacked Zoom units in the forefoot really do their job of fueling our every step, especially as we drive toward the basket.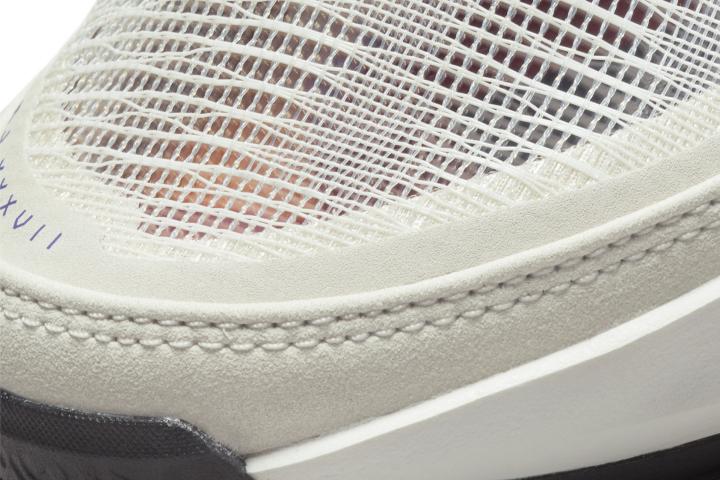 Plushness is lacking
We observed that the shoe is not super plush and is actually lacking with softness, especially at the heel part.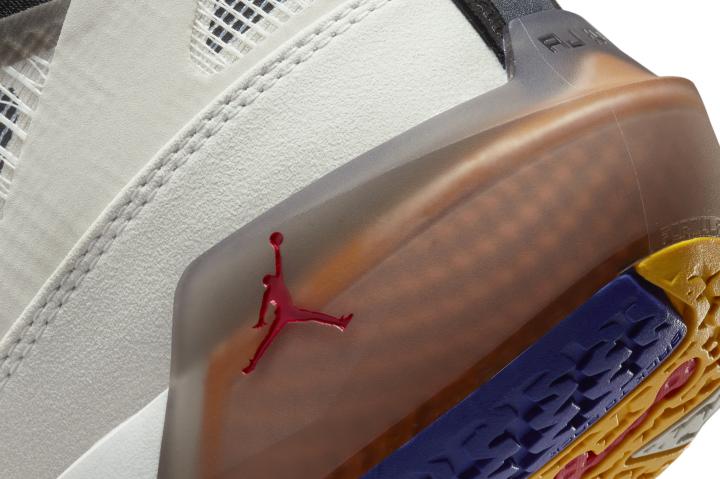 Cheap-feeling and has to be broken in
We were also disappointed that the materials do not really feel premium at all. We found that upper terrible because it is super thin and has that plasticky feeling. Good thing, this experience does not last long. We realised that the shoe just needed a little bit of breaking in. 
The AJ 37 offers exceptional breathability
Air Jordan 37 featured breathable materials, which we were able to confirm during our wear tests. We could literally feel the breeze. 
Enjoy a nice one-to-one fit
The shoe made it seem like our feet were vacuum-sealed once we properly broke in the materials. Due to this, we suggest players with narrow to medium-sized feet to go true to size.
No problems with foot containment
The shoe is comfortably padded in the right areas, keeping our feet secure without being too restrictive. The heel counter also does a great job of containing our ankles.
Special shoutout to the premium laces!
We are happy that the laces feel premium and are actually strong. We found that it's super high quality.