The Air Jordan 19 delivers top-notch comfort, support, lockdown, and premium materials; hence, it's not a surprise that many are pleased with this pair. It can handle heavy post work as well as high-speed backcourt duties. These nearly rare basketball shoes are a welcome addition to the rotation and collection of any Air Jordan fan.
Pros
Well-cushioned
Awesome traction on clean courts

Incredible lockdown

Flawless heel-to-toe transition
Durable
Great support
Perfect for center positions
Breathable
Fits true to size
Cons
Not great on dusty courts
Laces loosen easily
Who should buy the Air Jordan 19
This Air Jordan basketball shoe is a good match for you if:
You are after a shoe that grips well on clean courts
You want a pair that can withstand heavy post work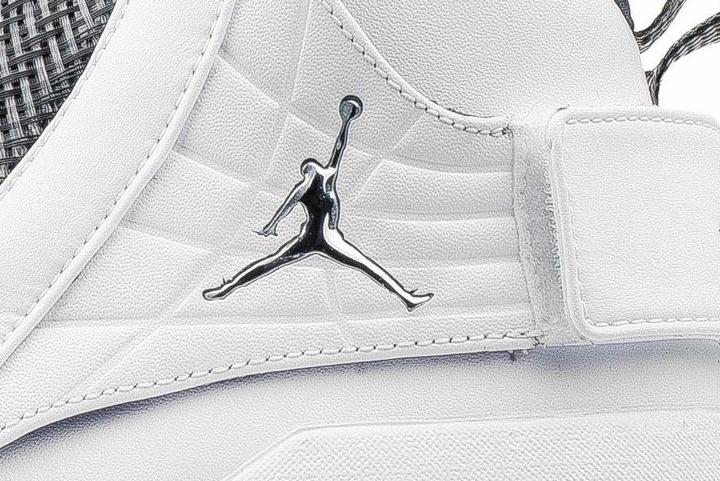 Who should NOT buy the Air Jordan 19
Several players mention that this shoe is not reliable on dusty courts, while some share that its laces get loose easily. The Air Jordan 30 is great for outdoor plays while the Air Jordan 32 has a fantastic lockdown.
Remarkable midsole setup
Many verified buyers praise this shoe's comfortable cushioning, claiming that it is simply amazing and is one of the best cushioning setups in an Air Jordan shoe ever. This amazing feeling is from the shoe's full-length Nike Zoom Air bags encased in Phylon midsole carriers.
Several athletes also commended the pair's low-profile cushioning setup that provides heightened responsiveness, greater impact protection, and unrivaled comfort all game long.
Fits true to size
Hoopers commented that the shoe fits true to size. They also say that aside from the cushion, the fit and lockdown are the highlights of this pair. They also mentioned that this shoe is a little tricky to get on but once you're locked in, superb comfort is what you get.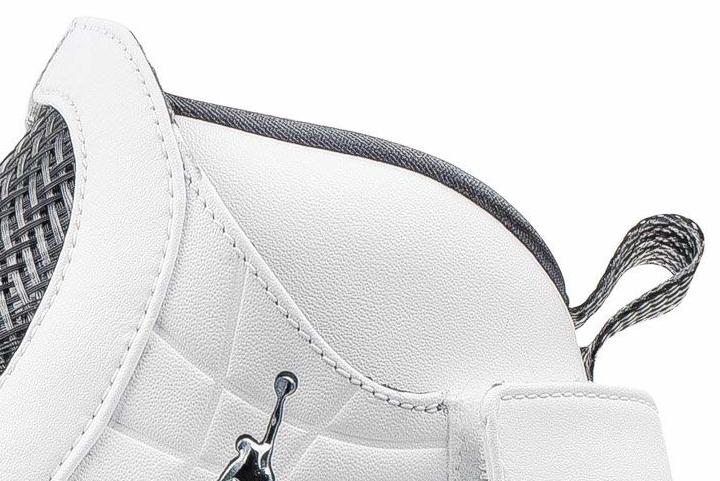 Reliable traction...
Basketball players comment that these pairs have awesome traction on clean courts, saying that it is super sticky and nearly flawless. This is due to its rubber outsole being covered with a double-layered herringbone pattern. The outsole also features heel and forefoot outriggers for enhanced stability.
...but not on dusty courts
However, several also complain that the shoe loses its grip on dusty courts and the outsole accumulates dust quickly so constant wiping is necessary.
Good lockdown? Check
The good lockdown of the Air Jordan 19 is brought by its unique black mamba-inspired Tech-Flex shroud with an adjustable velcro heel strap. Underneath the shroud is a lacing system that has plastic lace locks that firmly fasten the foot onto the footbed.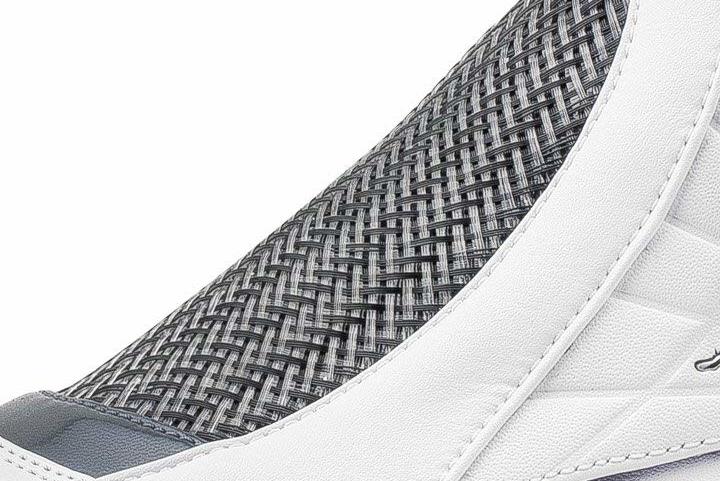 The AJ 19 is durable and has great support
Many praise this pair's materials for being durable and supportive. Some comment that while the support is abundant, it is not restrictive like the Lebron 11 Elite. This is because the AJ XIX's Tech-Flex upper delivers lightweight support and breathable comfort. Completing the upper is a patent leather toe box for enhanced durability.
Smooth transitions
Some also mention that these basketball shoes deliver a flawless heel-to-toe transition, effectively reducing stress on their feet.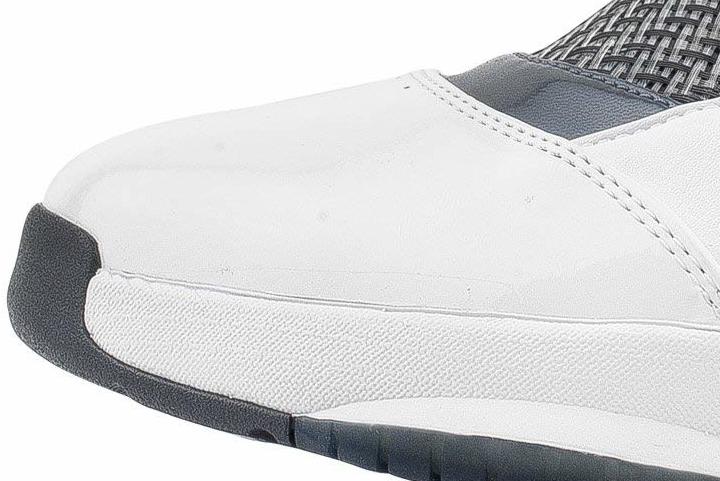 The perfect shoe for the key center players
Many players claim that these basketball shoes are great wear. They are especially pleased with the AJ 19's on-court performance. Some mention that this pair is great for delivering heavy post action for centers. Others praise it because it allows them to run on the court without experiencing tightness or causing blisters.
History of the Air Jordan 19
After being away from the game for two seasons, Michael Jordan announced his return to the league on September 25, 2001. He laced up his Air Jordan XVII and Air Jordan XVIII while playing for the Washington Wizards from 2001-to 2003. Finally, on April 16, 2003, he took his last bow and stepped away from the game of basketball for good.
Launched in 2004, the Air Jordan XIX ushered in the post-Michael Jordan era. The Jordan Brand looked to its roster of stars that include Carmelo Anthony, Ray Allen, Rip Hamilton, Michael Finley, Gary Payton, and Jason Kidd to represent the next chapter of the Air Jordan line.
Michael was still very much involved in the creation of the Air Jordan 19. Made using his exact specifications, these basketball shoes feature a Tech-Flex upper that provides tremendous support. It also has a double-stacked Zoom Air sole unit that offers unparalleled cushioning.
A shoe with a great style
Before Kobe Bryant fully embraced his "Black Mamba" persona, Jordan designers already drew inspiration from the most dangerous snake on the planet when designing the Air Jordan XIX for Michael Jordan. Its striking aesthetic is the ultimate combination of performance and style.