The retro ZX 8000 from Adidas is a great iteration of the 1989 release. With the inclusion of Adidas' Torsion bar, this lace-up trainer offers more comfort and stability than the original model. It also helps that color resemblance is very much like the OG, making shoe hunters feel like they have purchased the original sneaker. As a cherry on top, Adidas fans can get a hold of this classic silhouette at a great-value price.
Pros
Plushness galore
Accurate sizing
Respects its roots hues-wise
Fantastic aqua and yellow variants
Stable
Featherweight
Cushy
Who should buy the Adidas ZX 8000
The ZX 8000 is one of the most coveted models, mostly for its exceptional construction. Consider yourself part of its target audience if:
Your daily getup falls on the sportier side, particularly running.
Shoes that provide extra cushioning around the shaft are what you need.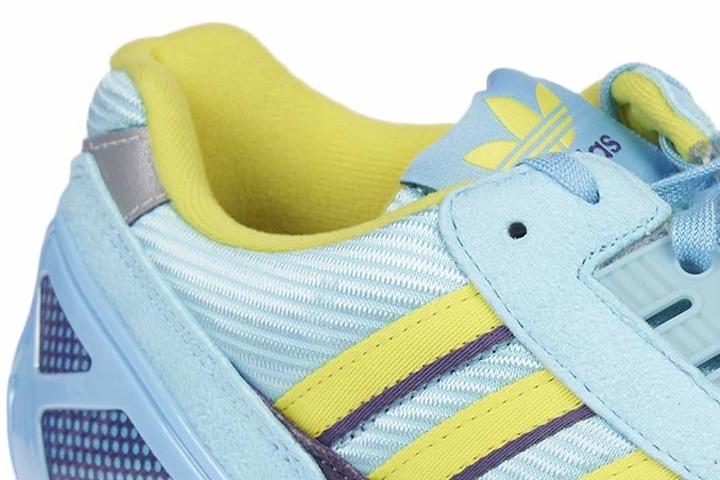 Who should NOT buy it
If your feet need extra space, consider the options from our catalog of wide sneakers. Also, skip the ZX 8000 and opt for the Adidas Ozweego instead if your tootsies tend to sweat easily.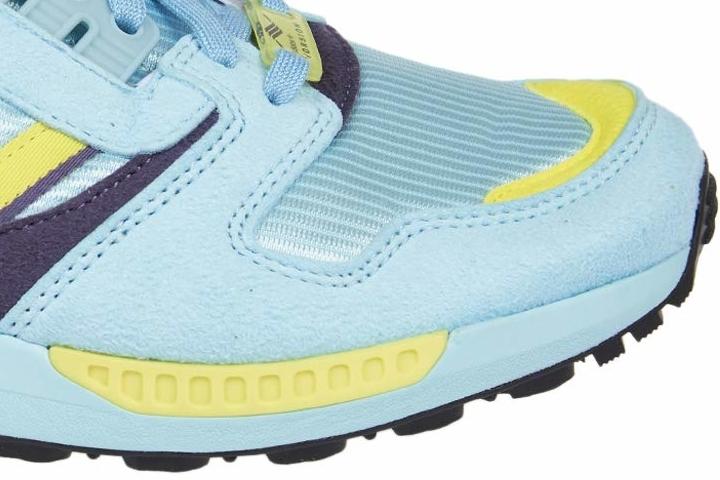 The supple Adidas ZX 8000
Numerous buyers find the Adidas ZX 8000 very comfortable. Most of these purchasers attribute this quality to the shoe's padded tongue and collar.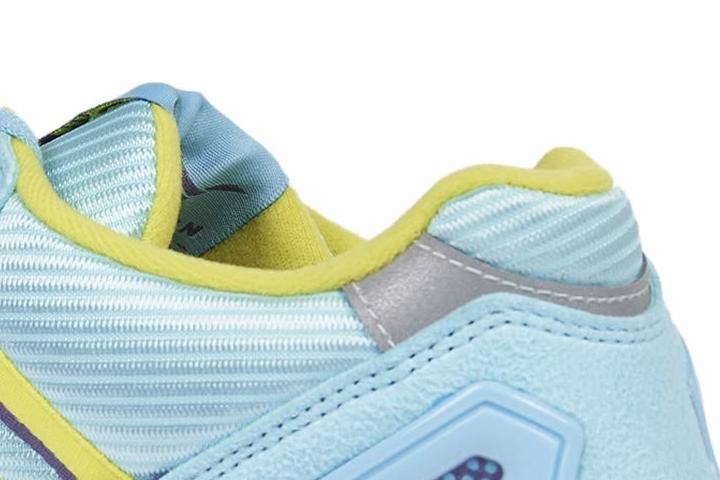 Keeps you steady
The shoe's Torsion feature provides more than enough stability.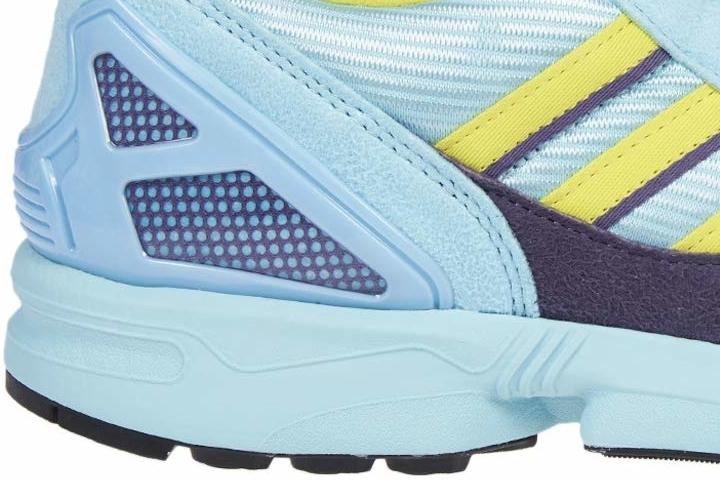 Weightless escapades in the ZX 8000
Sneakerheads in droves are huge fans of the ZX 8000 in the area of lightness.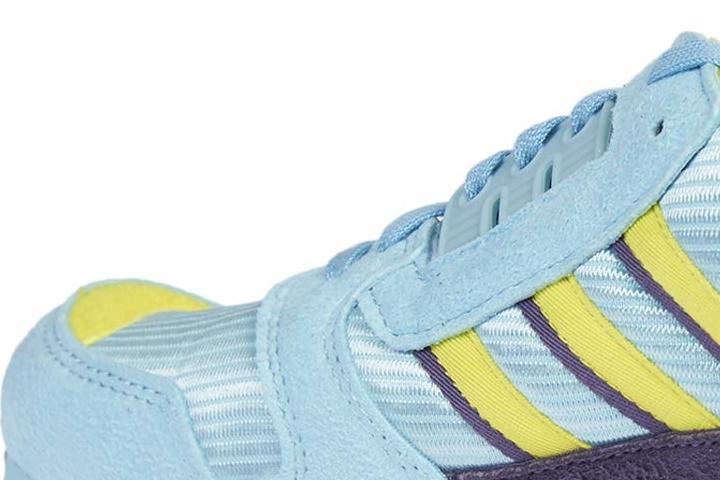 Restrictive arch zone
A few of the purchasers describe the shoe's midfoot as "slightly narrow."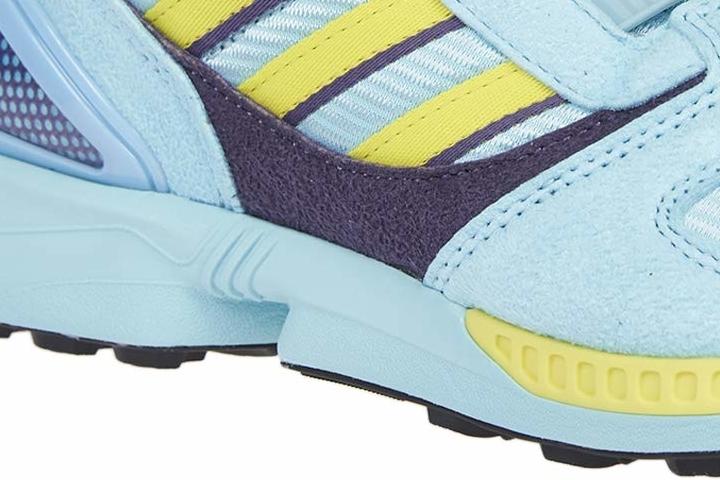 Not for warmer days
One user says that this shoe does not have enough breathability. It can get your feet sweaty in a few hours.
The ZX 8000's one-to-one length
Many sneaker fans say that the Adidas ZX 8000 runs true to size.
Electrifying colors
The vibrant light aqua and shock yellow colorways of this sneaker are a hit among reviewers.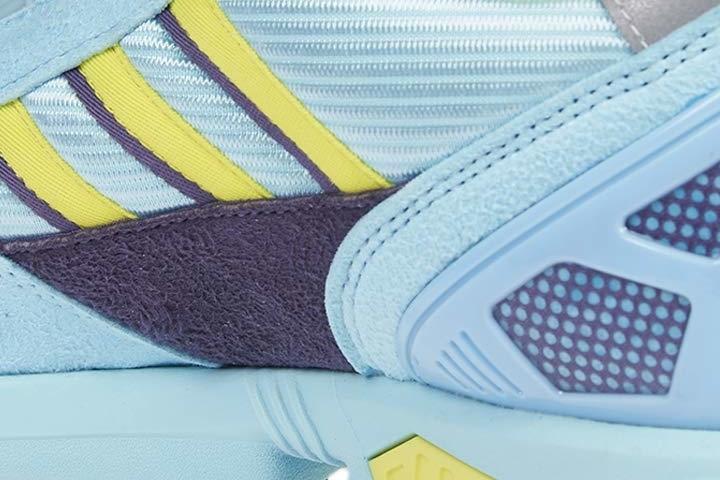 The Adidas ZX 8000 in history
The ZX collection debuted in 1984 when running was the craze. Adidas launched the ZX series which filled in various runners' needs, be they long-distance, road-centric, or all-terrain.
When the brand launched the Torsion System in 1988, it paved the way for the company to be recognized not only in the running industry but also in other sports as well.
The Torsion System is a kind of arch support that has helped its wearers move their forefeet and rear feet independently, providing better surface stability and superior smooth heel-to-toe transition. It has also allowed feet to adapt to different running surfaces without stressing them through excess motion.
Culturally, the ZX collection was synonymous with rave and acid house music in Manchester and Berlin between 1988 and 1989. People attending these music festivals were on the lookout for durable yet comfortable shoes to keep up with their dancing feet. And the ZX delivered.