Who should buy the Adidas Yeezy Boost 700
The makeup of the Adidas Originals Yeezy Boost 700 is a departure from the familiar streamlined look of Yeezy iterations. It should be right up your alley if:
Your ensemble is of the athletic type, meaning you like wearing joggers, track pants, and shorts.
You've been looking for a Kanye-designed kick that can latch on to various surfaces.
You're after sneakers that offer an elevated experience, especially around the heel.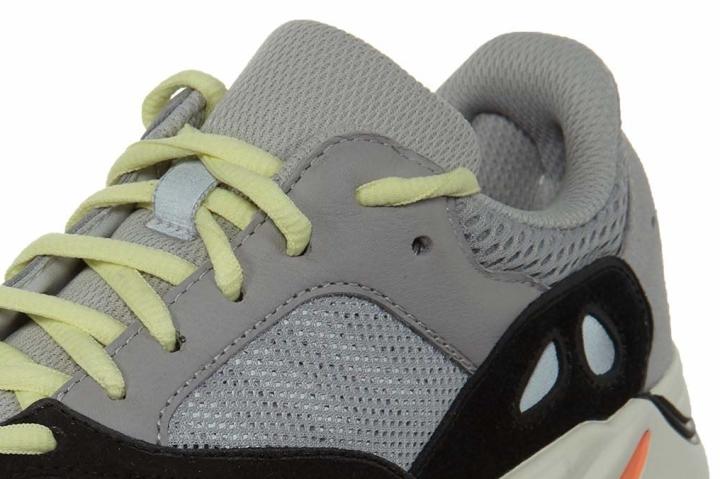 Who should not buy it
If you want a springier ride, skip the Yeezy Boost 700 and don the Adidas ZX 2K Boost instead. Also, check out our showcase of cheap sneakers if you find the featured shoe too expensive.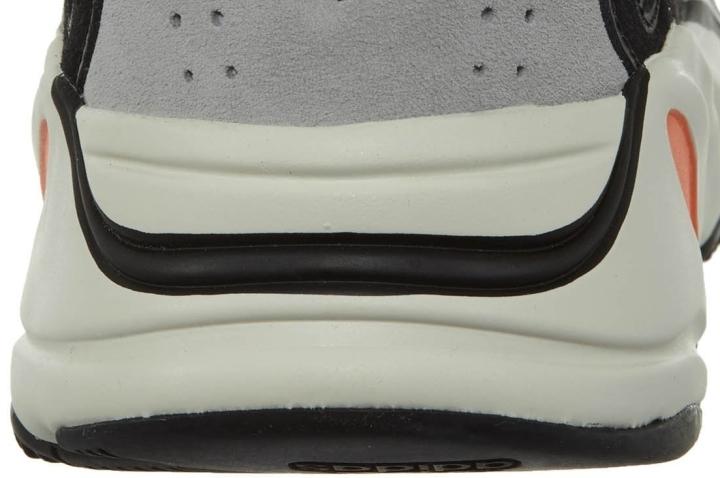 Trendy like Kanye
In spite of its bulky aesthetics, heaps of users are captivated by the style of the Adidas Yeezy Boost 700 sneakers.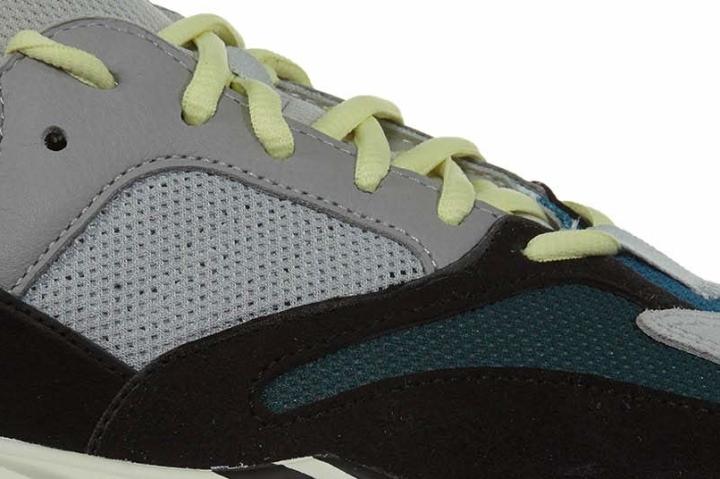 One of Adidas' comfort machines
Hordes of Yeezy fans find this eye-catching sneaker incredibly comfortable. They link this quality to the shoe's moderately padded tongue.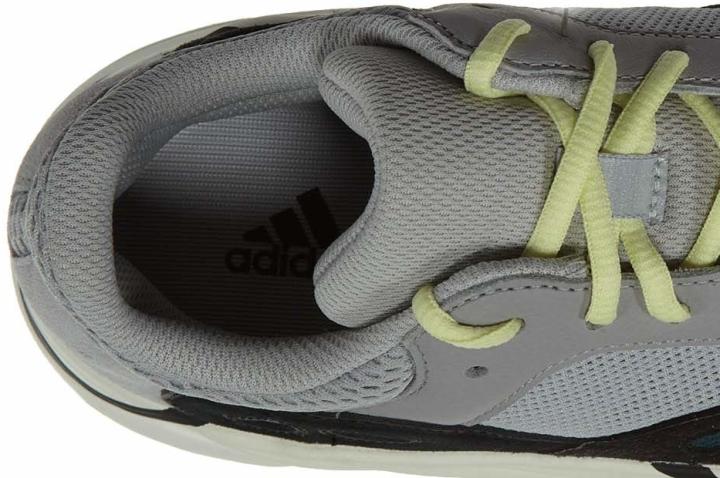 Yeezy Boost 700: Not that boosting?
According to a few testers, the Boost cushioning of the Adidas Yeezy 350 V2 is better than the one in this sneaker.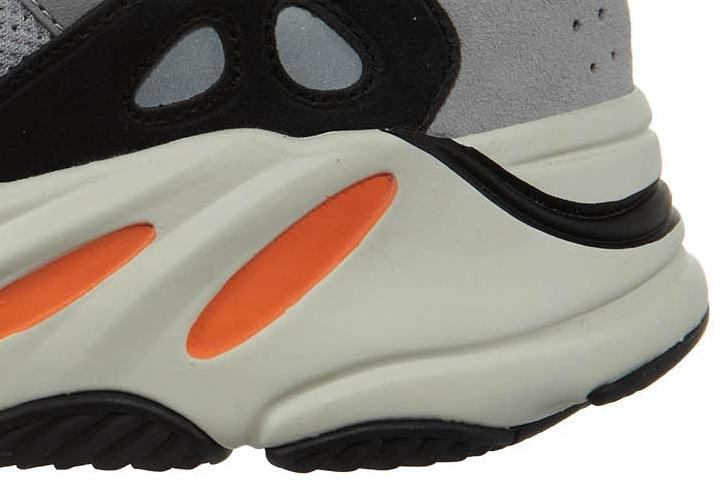 A chic platform
Reviewers laud the dynamic and classic-looking bulbous midsole of the Adidas Yeezy Boost 700.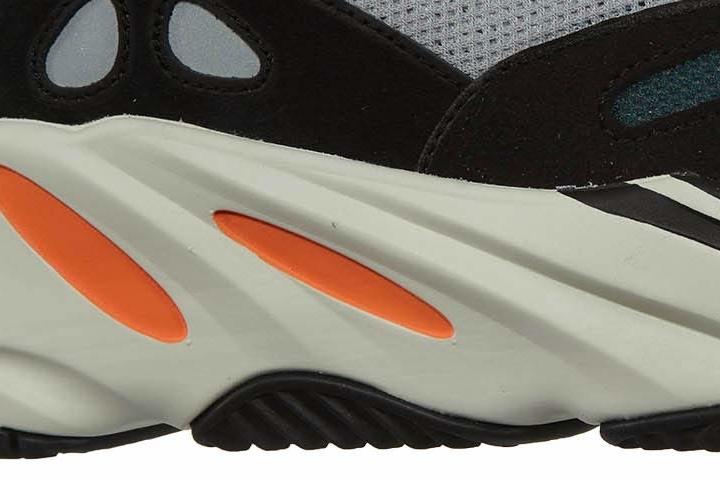 The Adidas Yeezy Boost 700's grippy outsole
The herringbone detailing on the outsole delivers excellent traction, according to many.
A ridiculous asking price
Many wearers consider this shoe to be very costly. Its MSRP, after all, is no less than $300.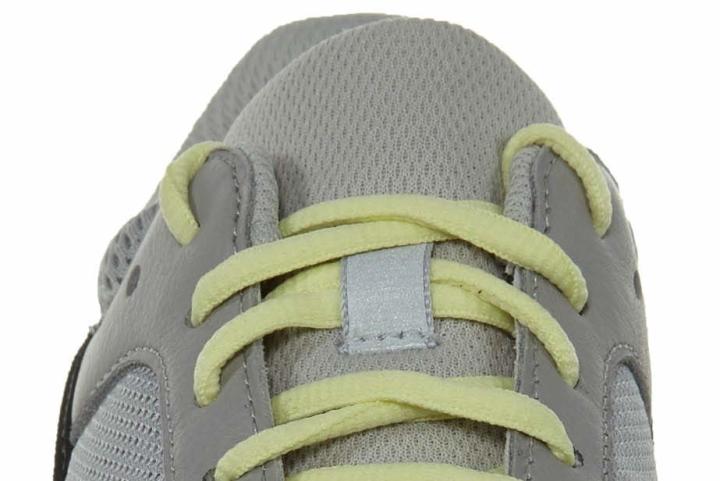 Spot-on lengthwise
Buyers in droves say that the Adidas Yeezy Boost 700 runs true to size.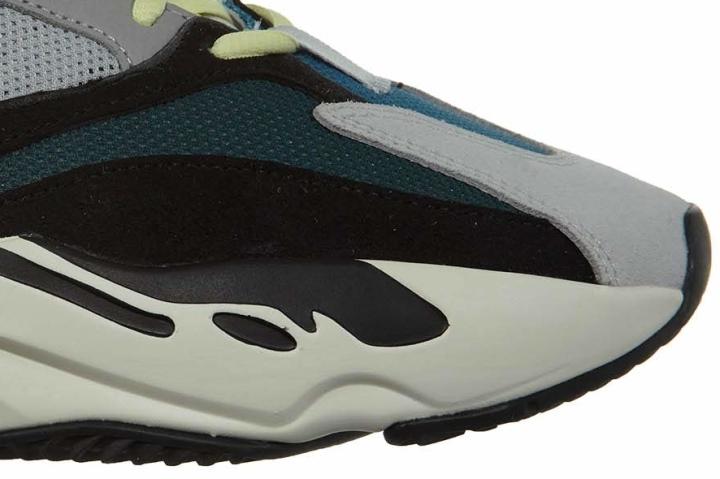 The Adidas Yeezy Boost 700's history
In January 2016, Kanye teased Yeezy fans by wearing an unnamed chunky dad shoe, which was later coined as the Yeezy Calabasas Runner. In February 2017, the same silhouette resurfaced during Kanye West's 5th New York Fashion Week show in three colorways. The color mixtures were white/ teal/ orange/ black, while the particular colorway worn by Kanye earlier on was the white/ teal and triple black version.
In August 2017, the Calabasas Runner got its official name when the online retailer Yeezy Supply introduced a blocky version of the Yeezy Boost called the Adidas Yeezy Boost 700. Sold at a $300 pre-order price tag, the actual Yeezy Boost 700, also called the Wave Runner, was distributed in November of the same year.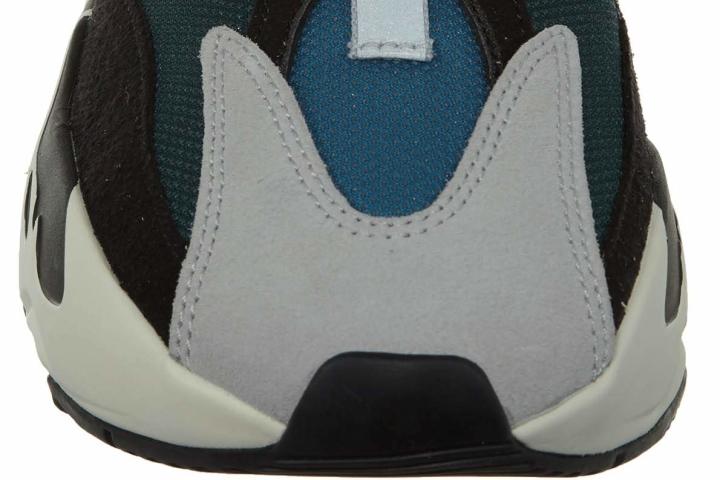 Passing on the torch
Adidas released a second installment of the Yeezy Boost 700. Labeled as the Adidas Yeezy Boost 700 V2, this hybrid style is done with the same Blush colorway seen on the Yeezy 500.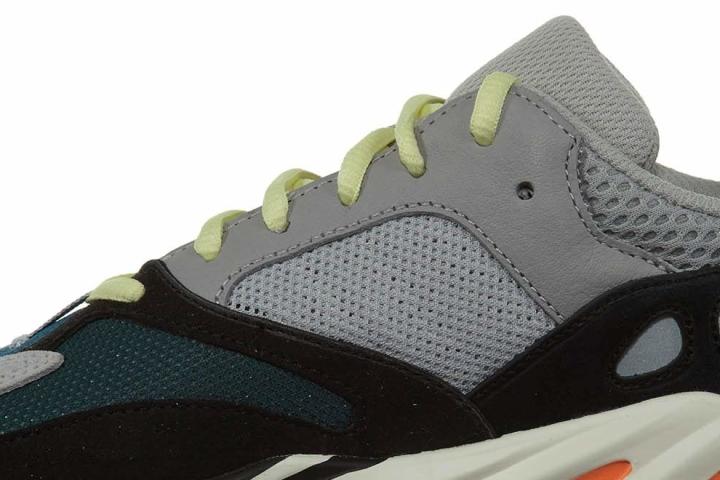 Compare popularity
Interactive
Compare the popularity of another shoe to Adidas Yeezy Boost 700: