Verdict from 31 experts and +100 user reviews
7 reasons to buy
A lot of runners welcomed the appealing look of the Adidas Ultraboost Uncaged, which allowed them to use it casually.
The majority of reviewers commended its lightweight disposition.
Commenters said that the comfortable and long-lasting nature of this running shoe was worth the otherwise expensive price.
Many testers used the word 'comfortable' to describe their experience wearing this model.
The Boost technology received high praise for its responsive performance and durability.
A user commented that the upper was able to wrap around their feet snugly and securely.
The overall quality was reliable for a lot of those who tested the Adidas Ultrboost Uncaged.
4 reasons not to buy
A few runners noted that the width of the Adidas Ultraboost Uncaged was a bit tight.
One tester commented that it was a struggle to put on and that it needed a pull-tab to assist them.
A reviewer stated that it lacked midfoot support, which could've been helpful for performance running.
The garter-like collar tended to irritate the skin after prolonged use, complained a tester.
Bottom line
The Adidas Ultraboost Uncaged gave comfort and security to a lot of runners. It kept their feet moving without restriction. The cushioning system was greatly appreciated, as well. Many said that this shoe was expensive, but its overall performance and service made it worth its price.
Tip: see the best running shoes.
Our reviews
The Adidas Ultra Boost Uncaged offers an incredibly comfortable run. Something about the sock-like the feeling of the shoe makes the shoe feel better connected with your foot.
The shoe offers great comfort while running, but I wouldn't recommend it for fast pace runs.
When it's all said and done, is it worth the $180 price tag?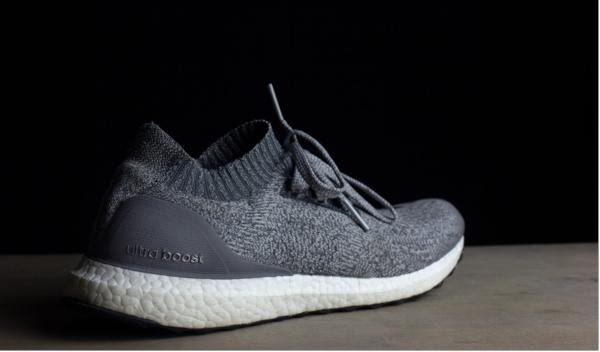 Upper & breathability
The Primeknit upper on this shoe is remarkably supportive of your foot, considering there is no cage and a minimal lacing system. The upper stretches around your foot, even on a wider foot, and only gets more comfortable with time.
The lack of a cage and upper support means this won't be a shoe your running rugged terrain in. Your foot just doesn't feel stable, and the stretchiness of the Primeknit upper means your foot will want to slip past out the sides of the shoe.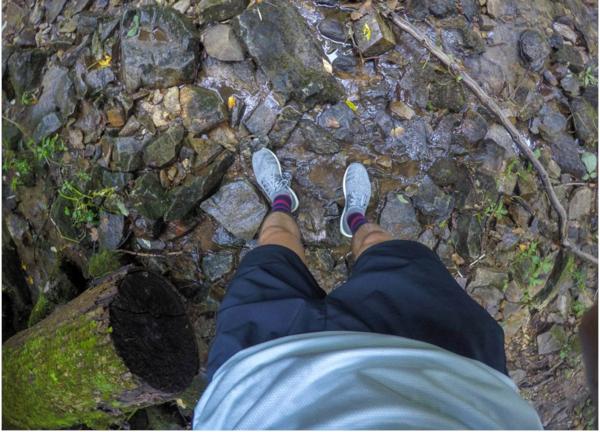 The breathability on this shoe is also excellent. My foot tends to run hot, but that was no issue with this shoe.
The Primeknit was tight enough around my foot to offer support, but not tight enough to constrict my feet and cause discomfort.
Comfort & fit
As the minimal lacing system implies, Adidas made this less of a shoe and more a sock with padding on the bottom.
This makes the shoe very comfortable to wear, but the lack of a padded tongue means that the lacing system caused a lot of pain if I tied the shoes a bit tighter.
Add that to the fact that the laces stop rather low on the foot, and it ended up causing my heel to lift up and get that slipping feeling when trying to run a bit faster.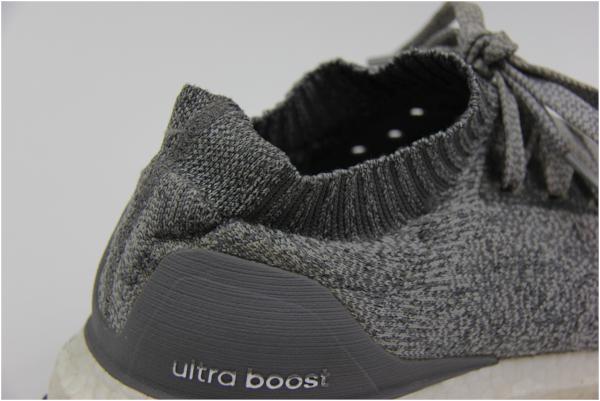 The material around the ankle can irritate your skin, particularly once it gets sweaty. I would highly recommend wearing socks that go above the ankle tab of the shoe to prevent any discomfort.
Rough ankle collar seam scratches at your foot.
Midsole & cushioning
If you've worn an Adidas shoe that uses Boost technology, you don't need any explanation of how comfortable this shoe is.
The Boost foam is protective and bouncy, but not squishy to the point where you get that sinking feeling. The foam is a perfect blend of comfort and firmness.
Boost technology was engineered to be lightweight and offer as much energy return as possible. The lack of a plastic cage and a few other features makes it a bit lighter than the regular Adidas Ultra Boost.
While this shoe is not the lightest runner at 10.3oz, I still prefer the superior cushioning of this shoe when compared to some ofter lightweight runners.
Outsole & durability
With a Continental rubber outsole, the Adidas Ultra Boost Uncaged raises no concerns about durability.
The forefoot of the shoe did wear a bit faster as that is where you land the most while running, but considering the mileage, these shoes have gone through I am very impressed.
As we have seen with countless Adidas models, the Continental rubber outsole is good for a few hundred miles.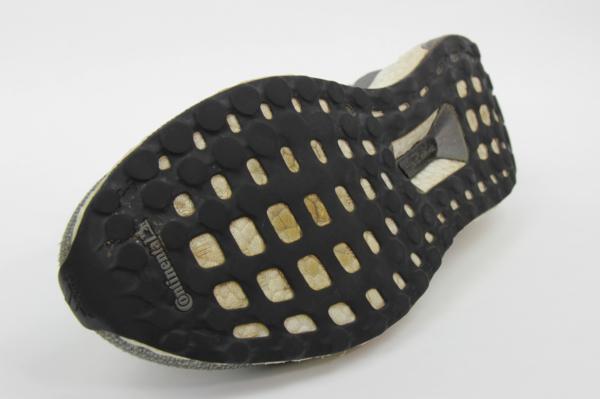 The outsole is grippy enough to be fine with a wet road, but it is incredibly slippery on grass and dirt. It's best to keep it on asphalt with this shoe.
The stretchweb outsole also means your going to be getting this crazy durability and grip without compromising on the flexibility of the shoe.
The Boost technology also ages very well. Even after 200+ miles, it offers as much support and comfort as when it was brand new.
Lacing system
This is probably the largest downfall with the Adidas Ultra Boost Uncaged, in my opinion. The lacing system is essentially useless and offers no support in the midfoot.
As mentioned before, this shoe is closer to a sock than a shoe. There is no tongue which causes a lot of pain to your foot if the laces are too tight. Adidas tried fixing this by using thicker laces, but thicker laces are no replacement for a normal shoe tongue.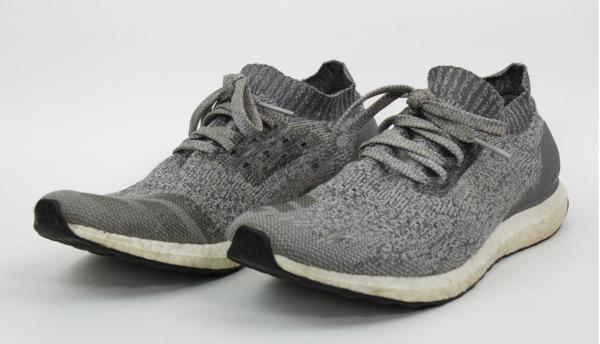 I prefer going half size up on some of my shoes to give my foot more room to move around and not cramp up during long runs. While the shoe never felt like it was going to fall off during easier paced runs, I did wish there was a bit more lockdown on the upper part of my foot to prevent the heel from rising.
While on the topic, one more eyelet towards that top of the shoe would have been greatly appreciated. I really wish Adidas made this more like the cageless Adidas Pureboost lacing system.
Price
Adidas Ultra Boost shoes are notorious for being incredibly expensive. This can be a huge problem for people who are on a budget or go through shoes really quickly. While I think the Adidas Ultra Boost Uncaged is a great shoe, I don't think it is worthy of a $180 price tag.
Luckily, the prices of these shoes are dropping as Adidas produces more shoes with the Boost technology. I personally bought my shoes for $100 directly from the Adidas website and can't imagine spending much more than that if I was to buy these again.
I would sincerely recommend looking at the price history and setting up a price alert on the RunRepeat website to make sure you get the best deals.
Conclusion
I put looks last because I know this is where a lot of controversies comes into play. There are a lot of people out there that claim the Adidas Ultra Boost brand in itself is more of a casual shoe brand than a running shoe brand.
While there are a lot of Adidas with the Ultra Boost technology that is more casual everyday shoes, the Boost technology was initially created with runners in mind.
All that being said, this is a great running shoe that can also be used for walking around town. While I personally prefer to keep my running and everyday walking shoes separate, the amazing design, a wide range of colors, and comfort make this a great shoe overall for multiple use cases.
I got this pair of Ultraboost Uncaged off a Black Friday sale last year (2018), and I've been wearing them for one and a half months as my dailies and occasional running shoes.
These shoes have opened my eyes to some of the features and technologies more modern shoes have as compared to my 4-year-old Mizuno racer.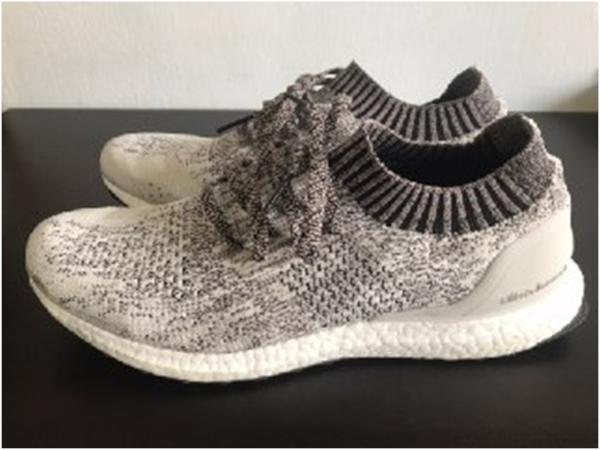 What's to like?
Wow, the Ultra Boosts have a lot going for them. Here's a list to help:
Design
They look sleek and go well together with most clothes.
These boots look awesome and easy to match with most of my outfits. That's why I'm able to wear them as my dailies. I usually match them with shorts or a pair of slim jeans for my daily wear in school and any running clothes for running.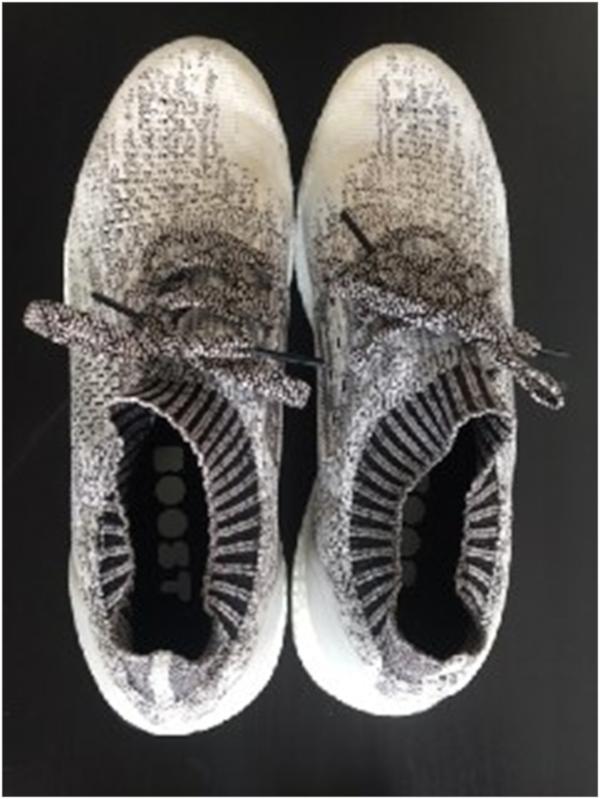 Fit & breathability
They are breathable and fits wide feet. As you might have heard from all the other reviews of this shoe, indeed it feels like I'm wearing a sock instead of a shoe.
I live in Singapore, a concrete jungle with a climate constant heat and humidity, so keeping myself cool and dry has always been one of my top priorities. Nobody wants to have sweaty feet and that moisture locked in a shoe that's unbreathable. And that's why I love the Primeknit uppers on this shoe.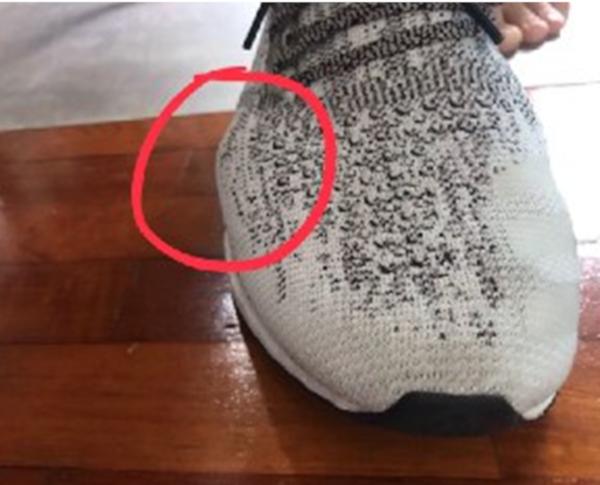 Another reason why I love the Primeknit material is it's stretchable. It accommodates my wide feet better than most other narrow running shoes. Though the outer sides are exposed to more wear and tear, it is still quite comfortable for a wide footed person like me.
Heel to toe drop
They have lots of bounce and have a nice heel-toe drop. This obviously refers to the boost material the soles are made of. As compared to other more serious running shoes like those from Mizuno Wave series, the spring and bounce in the Ultra boosts are quite substantial.
That coupled with the ample cushioning at the heel gives the feel of walking on a spring. The heel-toe drop sort of gives me the extra push I usually get from my Mizuno running shoes.
What's not to like
Heel tab
The heel tab digs into your feet. Though this is a small complaint and only affects me when I'm wearing no show socks, this is still a big con for me.
The stitched tongue of the shoe usually runs a bit high and digs into the soft area on my feet. That can cause a bit of irritation if you tend to wear no show socks and also walk for long distances.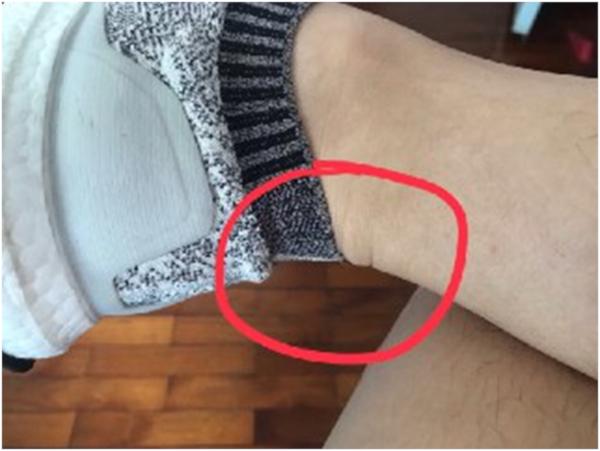 Too roomy forefoot
The Primeknit makes it too roomy in the forefoot while running. Ironically, the Primeknit also makes it slightly uncomfortable to sprint in.
Because of the stretchy material, even with the laces tightened, my forefoot tends to move around in the shoe laterally when I make those 30/60 sprints. I know that this is also partially due to the way I stride, but this is also the first time I had this problem while running.
Lacks control & tightness
Lack of control of elastic material tightness around the ankles. This one might be specific to some people.
My complaint is that because of how the uncaged Boosts grab on to your ankles, there is no way to control the tightness of the grip, which sometimes makes it too tight and thus uncomfortable. I guess this is just one of the trade-offs when you go uncaged.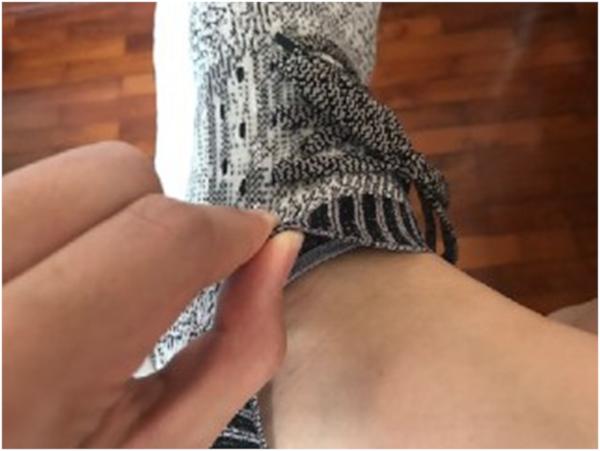 Price
This might vary depending on where and when you buy your boosts as well as which colorway you choose. I copped mine during the Black Friday sale of 2018 on Adidas's online store for 168 SGD with shipping.
Conclusion
The Ultraboost Uncaged is a good pair of daily as well as the occasional running shoes. Its Primeknit makes it comfortable and cooling (the color I chose is easy to get dirty, though that's a personal choice).
After my 1.5 months of daily use and abuse, the soles still look fresh, congruent to the advertising of their Continental rubber soles. It's overall a great shoe that ticks all the boxes for me. It's comfortable, breathable and durable. It's a sock on tires.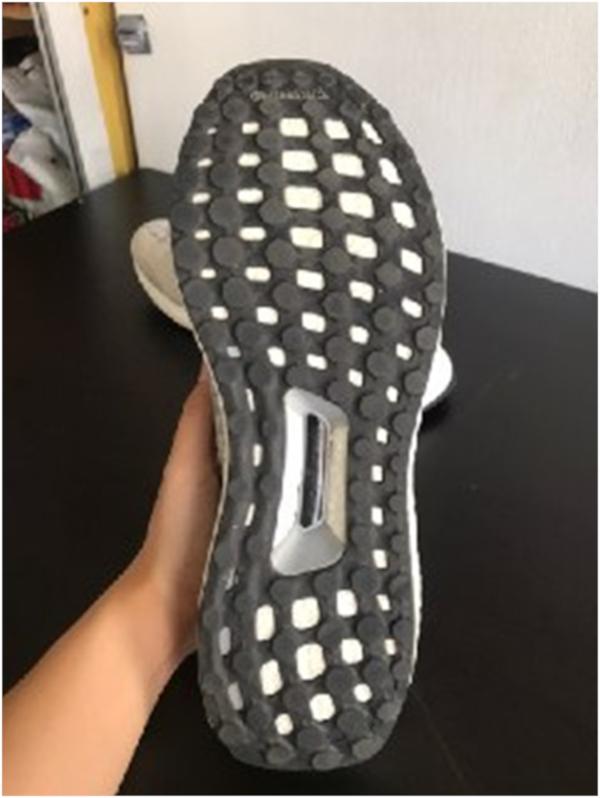 Good to know
Endless energy is given to the runner when they put on the Adidas Ultraboost Uncaged. This running shoe delivers responsive cushioning, which is also lightweight and flexible. A boost of energy makes each step feel enabled, and it's largely thanks to the springy Boost full-length foam. The upper coverage looks and feels like a sock, thus permitting freedom of movement.
The outsole unit of this running shoe makes use of a rubber material that is elastic. It adapts to how the foot comes in contact with the ground, thus keeping it balanced and well-supported. It also works with the midsole in order to make the heel-to-toe transitions as smooth as possible for the wearer. The outsole isn't stiff, as well.
The platform of the Adidas Ultraboost Uncaged uses high-quality Boost technology. Its springy nature energizes each step, allowing runners to land comfortably on the ground and then lift off with more oomph. It's made from durable materials, so it won't easily break down.
The upper unit features the Primeknit system, an engineered material that looks and feels like a woven fabric. It moves along with the foot, expanding as it lands on the ground and flexing as it rears for the toe-off. The SOCKFIT construction reduces irritation, especially when wearing the Adidas Ultraboost Uncaged without actual socks.
The Stretchweb outsole shields the rest of the sole unit from wear and tear. Its elastic nature adapts to the surface, expanding itself to balance out each step the runner takes. It even works alongside the midsole to return energy to the runner. This rubber material also delivers reliable surface traction, which is essential for every running session.
The Boost midsole, the same material used in the Ultraboost series, is made up of thousands of thermoplastic polyurethane (TPU) pellets that have been molded together. This material is lightweight and responsive. Its springy nature energizes the runner, making each landing well-cushioned and each liftoff more enabled.
Midfoot integrity is given by the Torsion System. It also allows the rear and the front sections of the foot to move independently, thus causing each step to become smoother and more efficient.
The Primeknit is a material that feels like cloth. It follows the shape and motion of the foot, essentially giving way for natural movement. It's lightweight and flexible, too.
The SOCKFIT lets the runner feel snug and secure fit. It works like a sock, wrapping the foot comfortably without causing skin irritation.
The FITFRAME 3D-Molded TPU is placed in the heel area. It stabilizes the heel and keeps it in place, so it basically prevents wobbling of the foot, as well as accidental shoe removals.
Rankings
How Adidas Ultraboost Uncaged ranks compared to all other shoes
Popularity
The current trend of Adidas Ultraboost Uncaged.